Initiative Empowers First Generation Students Through Mentorship and Dialogue
Oct 25 2019
On a Monday afternoon, nearly 20 university professionals ranging from deans to professors to student life coordinators gathered at NYU Shanghai's Allyship in Action Lounge to tell students about a surprising aspect of their life paths: they were the first in their family to get a college education. 
The conversation was the opening salvo of NYU Shanghai's First Generation Student Support Initiative, which aims to bring new tools for success to the 20 percent of NYU Shanghai students who fit the classic definition of First Generation students – those whose parents never received a bachelor's degree – as well as to students whose parents may have followed non-traditional paths to university education.
Ongoing research shows that First Generation students ("First Gen") often enter college with lower awareness of the academic and emotional support resources available to them on university campuses, leading to higher dropout rates. NYU Shanghai's initiative is designed not only to help First Gen students access resources, but also to empower these "Trailblazer" students to have more confidence in their abilities and First Gen identities, says Student Engagement Advisor Fanny Gutiérrez-Meyers.
"In China, and in many other parts of the world, the First Generation concept is often framed in class terms, so some students may feel uncomfortable identifying as First Generation," says Joyce Tan, Diversity Initiatives Specialist in the Office of Student Life.  Publicly emphasizing the achievements and strengths of First Generation students is key to supporting students whose cultures may stigmatize First Generation identities, she says.  
"By creating more visibility for the positive concept of First Generation identity first, we can open up the conversation to include more students and find better ways to empower them."
Part of the initiative's mission at NYU Shanghai is to expand the typical definition of First Generation to accommodate the diverse education environments of the over 70 countries represented among the university's multinational and multicultural student body, says Gutiérrez-Meyers.
 "We're starting the program with open dialogues between Trailblazers and faculty and staff 'Navigators' so that we can tailor our support programming to the unique needs of NYU Shanghai students." 
Gutiérrez-Meyers and Dean of Students David Pe will host the next Trailblazer dialogue meeting on October 28. All students who have challenges navigating university resources are encouraged to attend and share their experiences so Student Life can better shape future programming, which could include practical career guidance and networking events in addition to workshops on academic resources and health and wellness. 
We sat down with three First Gen NYU Shanghai community members to explore the many facets of First Generation identity on our campus.
Sha Jia Yun (Jiara), Class of 2023

I'm a first year student from Shanghai. I don't fit the traditional definition of First Generation student because my mom did go to college eventually, but only after she started her career. But her goals in going to university were very different from mine – she went to school so she could advance in her job and earn more money, but I really want to explore and study for the sake of passion, not for exams or to make money in some specific career path. Talking to my mom about that has been a major challenge for me.
I know a lot of students in China worry about telling people that their parents didn't go to university, because they think that maybe people will look down on their families and their background. But I'm not afraid to tell people about this because I think that not having my parents' experience to rely on has helped me think independently. When you cannot just depend on your parents' ideas, you can develop new and different values from them, and you learn to know your own feelings. 
 I'm really excited for the mentorship program because I think it can expose me to a lot of the rich resources here on campus. It's a good opportunity for all students, not just First Generation Students, to think about a potential future path and how to get to your goals, especially if your goals are different from your parents' goals. 
Cheng Siyi, Residential Life Program Coordinator and Residence Hall Assistant Director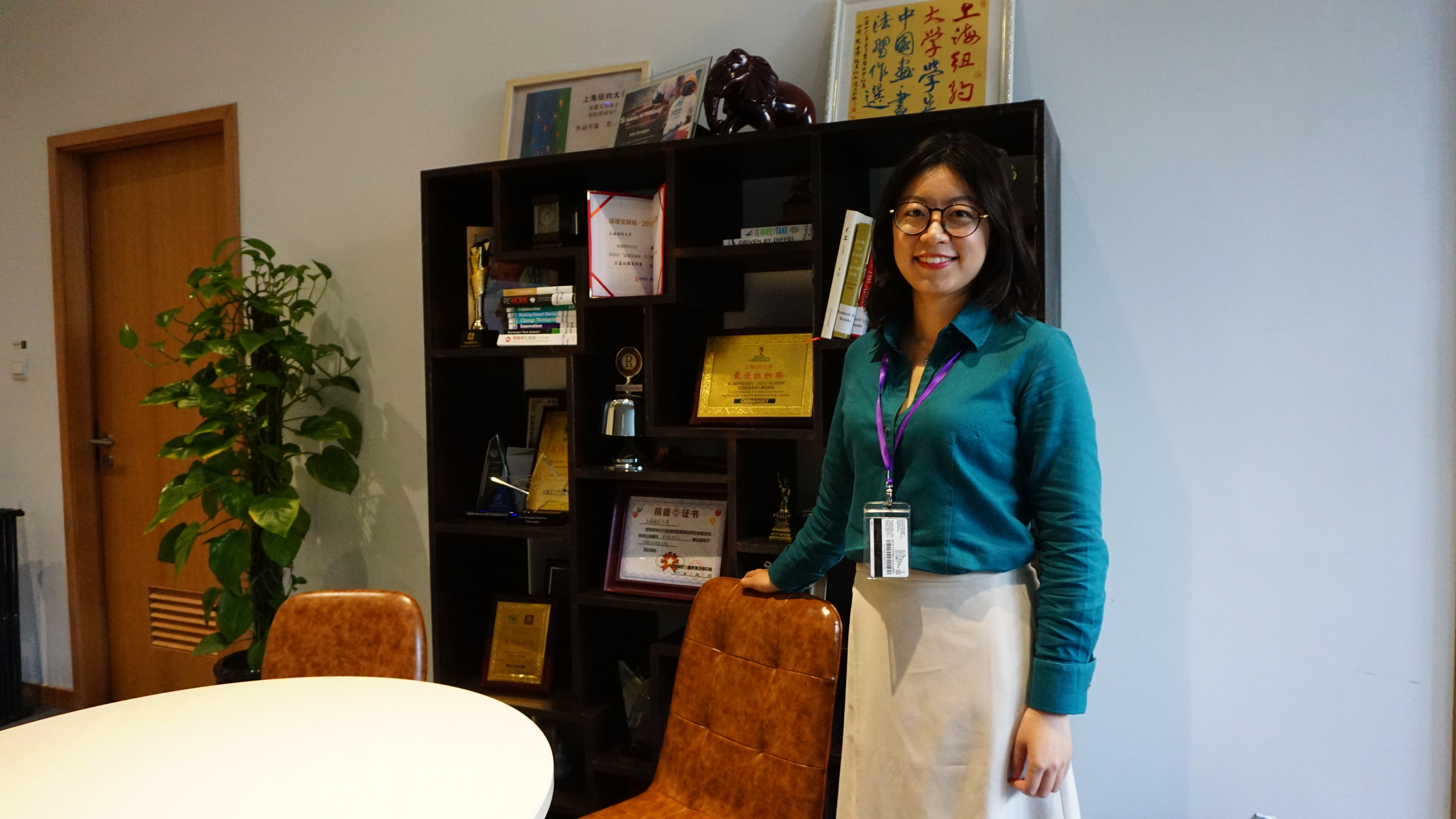 I grew up going to regular public schools in Shanghai. I was always interested in education and I always did pretty well in school, so there was no question about me going to university. Considering family finances, I decided to enroll in a free teacher training program at East China Normal University (ECNU), where a lot of my classmates were First Generation students from low-income families. While I was there, I found I really had a passion for higher education and student learning beyond the institutional curriculum. 
When I graduated from ECNU, I wanted to do a PhD in anthropology. It was really a tough decision for me, because I had heard that anthropology is too "elite" for someone who needs to consider career prospects after graduation. I was fortunate to have mentors who encouraged me to follow my passion by showing me how "outsiders" helped create social transformation in their fields. They helped me find a way to utilize my anthropological interests in  my studies in education.
I think a lot of First Generation students struggle with self-selecting out of fields that have a less clear path to success. Their uncertainty about their own capacities and options can create a lot of stress and emotions that impede their success, so as a Navigator for NYU Shanghai's initiative, I'm looking forward to helping First Generation students here learn how to make their vulnerabilities into their greatest strengths. I want to help them follow their inner fire and find a middle ground between stability and passion.
Here at NYU Shanghai, we want to cultivate informed, engaged, and interconnected global citizens, and a key part of that is developing a sense of justice and sense of responsibility as global leaders. I think First Generation students bring experiences that show the still existing struggles of class, exclusion, marginalization, and these stories can become empowering to First Generation students and meaningful to those around them. Our community really has a lot to learn from the process of cultivating leaders who are First Generation Students.
Melanie Hackney, Director of Foreign Languages and Clinical Professor of French

I grew up in a military family in a small town in the United States. Neither of my parents ever went to college. Both my older brothers went directly into the military after high school, and my family wanted me to join the Air Force. I had always excelled in school and participated in a lot of sports and clubs in high school, but none of that was part of some grander plan for me, and I had no idea what to expect at college.
My parents didn't pay for my college education, so the biggest challenge for me was having to work a full-time job while also being a full-time student. Many of my professors weren't very understanding of my situation. Another huge issue for me was that I simply wasn't aware that there were campus resources that could offer support and help me find the next steps after college. When you don't sit down and map out what college might look like for you, there's potential for finding surprising new interests and paths, but it's also hard to make the most of your experience when you don't have any idea what might come next. 
Sometimes students see their First Generation identity as a lack or a deficit, but I've come to see my experience as a real strength, as something that can bring much-needed diversity to a university campus. If you have a room full of Harvard grads all sitting around trying to solve a problem, you're going to get a solution that's really only appropriate for Harvard grads.
Because we have so much room for growth and so much potential to shape the university here at NYU Shanghai, I think it's important to have First Generation voices be present and be part of that conversation. So I'm really looking forward to helping students see the amazing potential and strength that being First Generation gives them, and showing them that there are a lot of ways to reach their end goal. Sometimes the meandering path is far more enriching than the direct one.