Highlights from Class of 2020 Commencement Addresses
May 29 2020
Around 230 graduating seniors from NYU Shanghai's Class of 2020 received their bachelor's degrees in a virtual ceremony broadcast from the auditorium of the Century Avenue campus on May 29. Students, family members and friends tuned in to the livestreamed event from all over the globe to honor this very special class of graduates. Below are highlights from each of the addresses delivered by students and university leaders at this year's groundbreaking ceremony.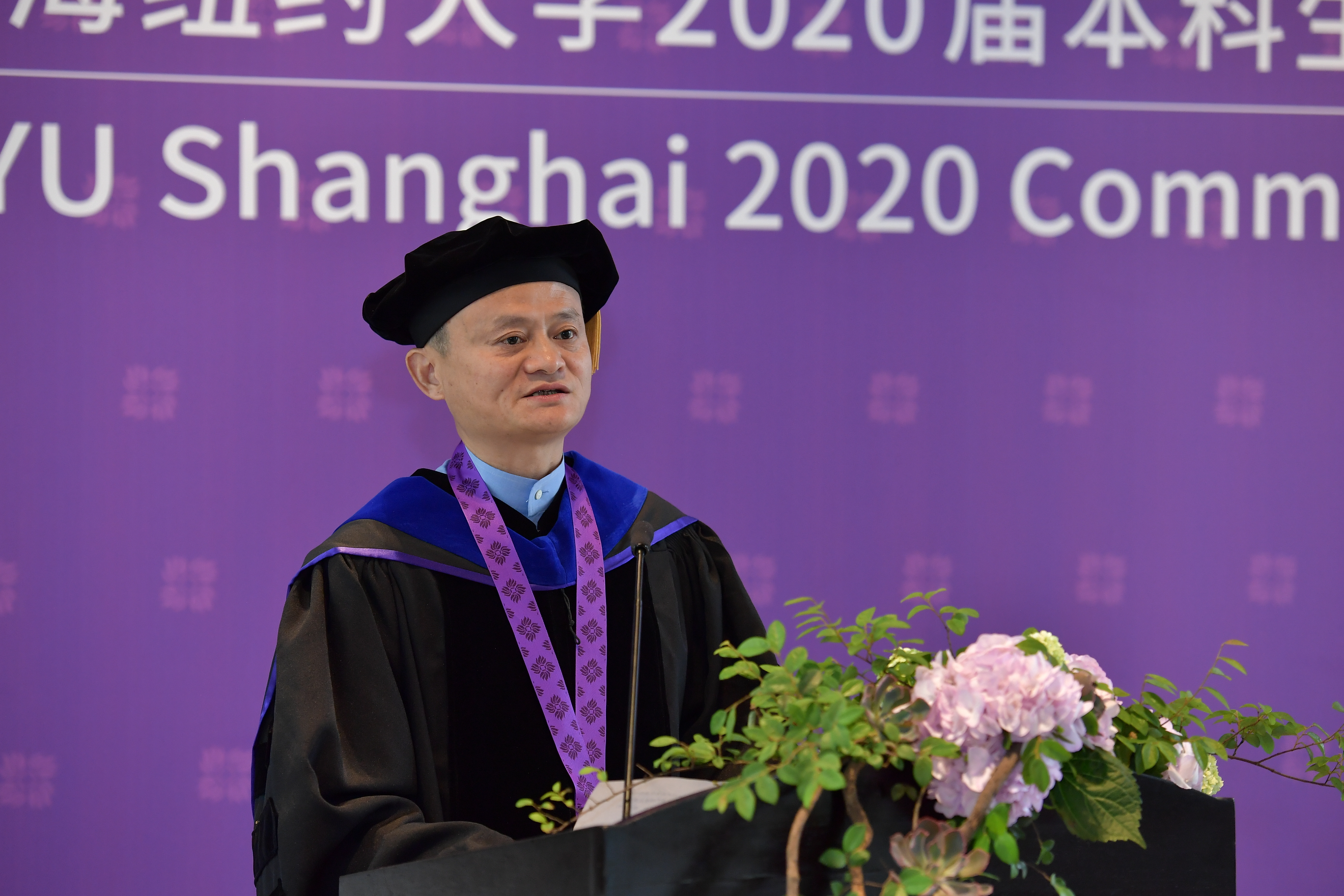 Keynote Speaker Jack Ma: "Because of this pandemic, because of this disaster, you are studying and reflecting on today's great global changes. You are contemplating what responsibilities you will personally take, how to change yourself to adapt to the future. It is very hard for us to change yesterday, or to change today, but small accomplishments today can change tomorrow and change our future. This course is just beginning. And just like you, I am also only beginning to learn."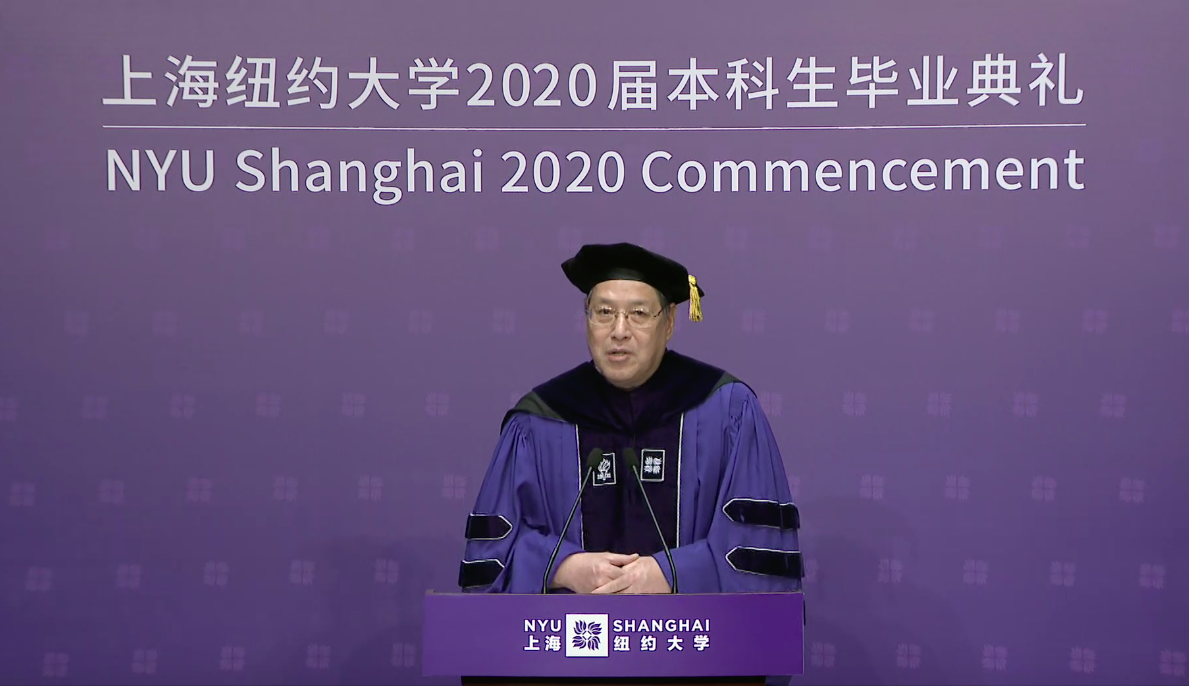 Chancellor Yu Lizhong: "You are the 4thclass of graduates at this university and also the creators of NYU Shanghai's history. You will be the explorers of the new era and the pioneers of the new world. Surely you will be the bond connecting different countries and cultures around the world. "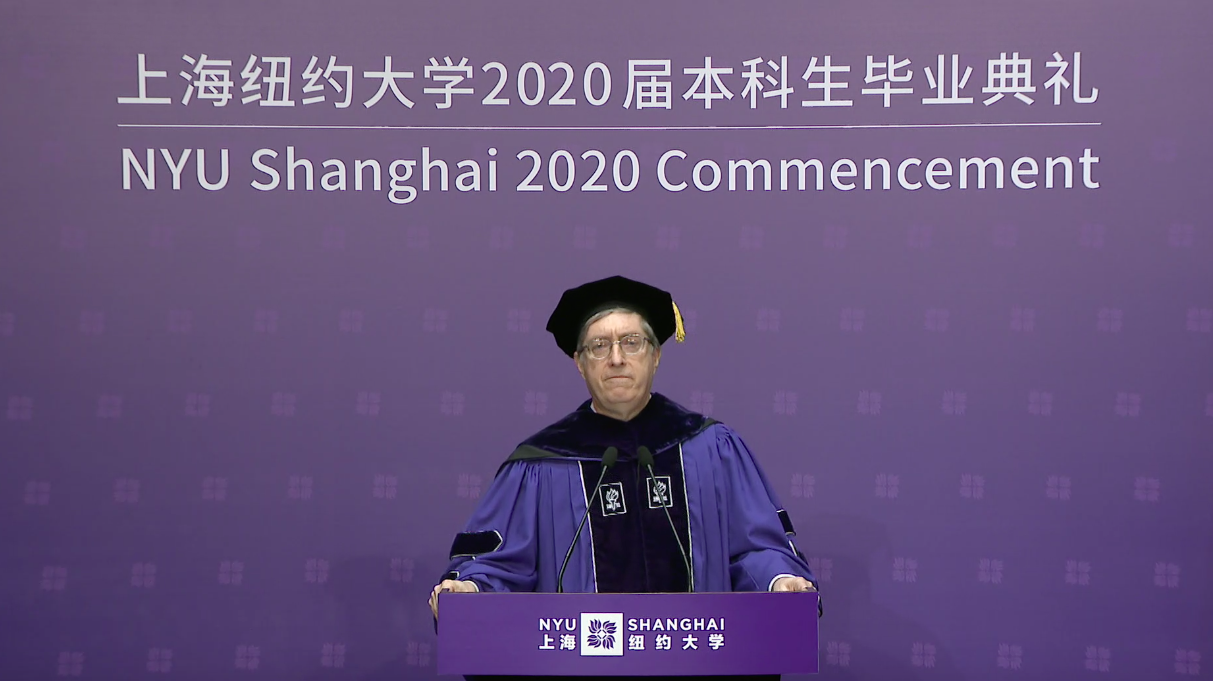 Vice Chancellor Jeff Lehman:"You unite science and humanism under an umbrella of cosmopolitan virtue. Now the time has come for you to go out and be yourselves. Please be the people that we have come to know and love, people who create and innovate in respectful, productive partnership with others who grew up in different cultures, in different nations."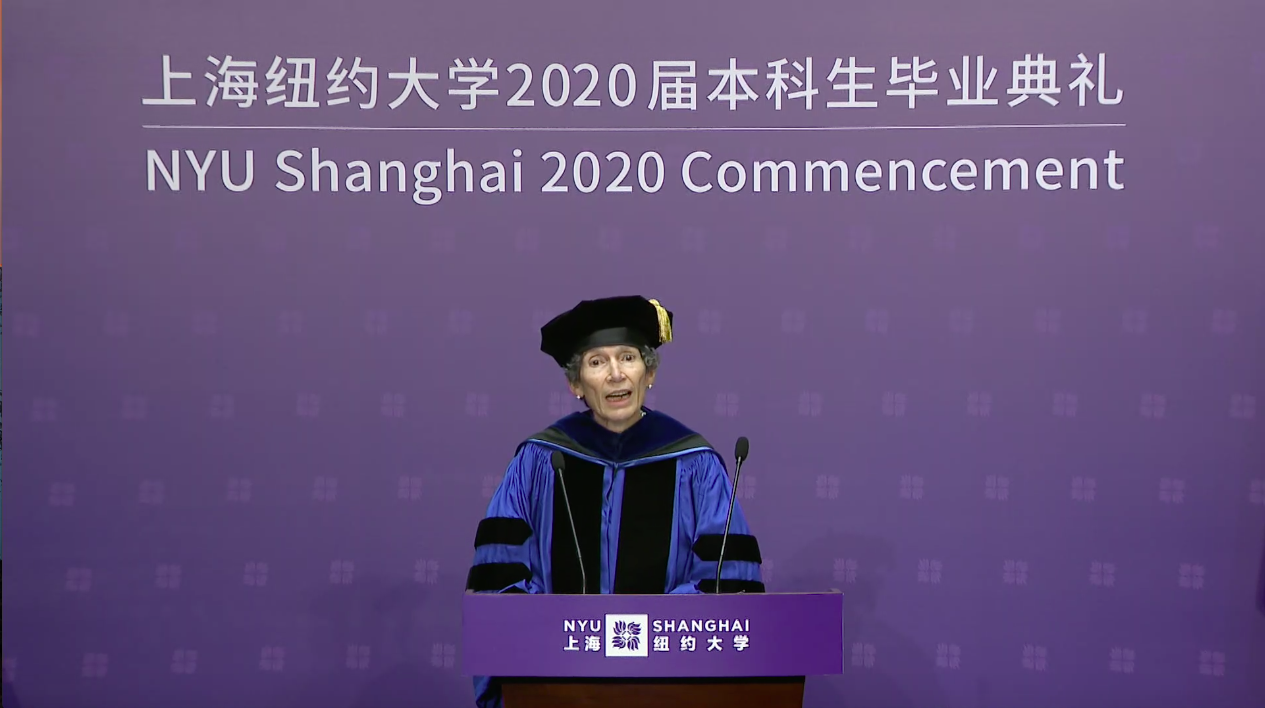 Provost Joanna Waley-Cohen: "The present into which you are graduating is different from the past, and the contours of the future into which you are stepping are more fluid than you might have anticipated. … [We] understand more clearly than before that to be human is to be connected, regardless of political or ideological difference, and that commitment to others is central to the human condition."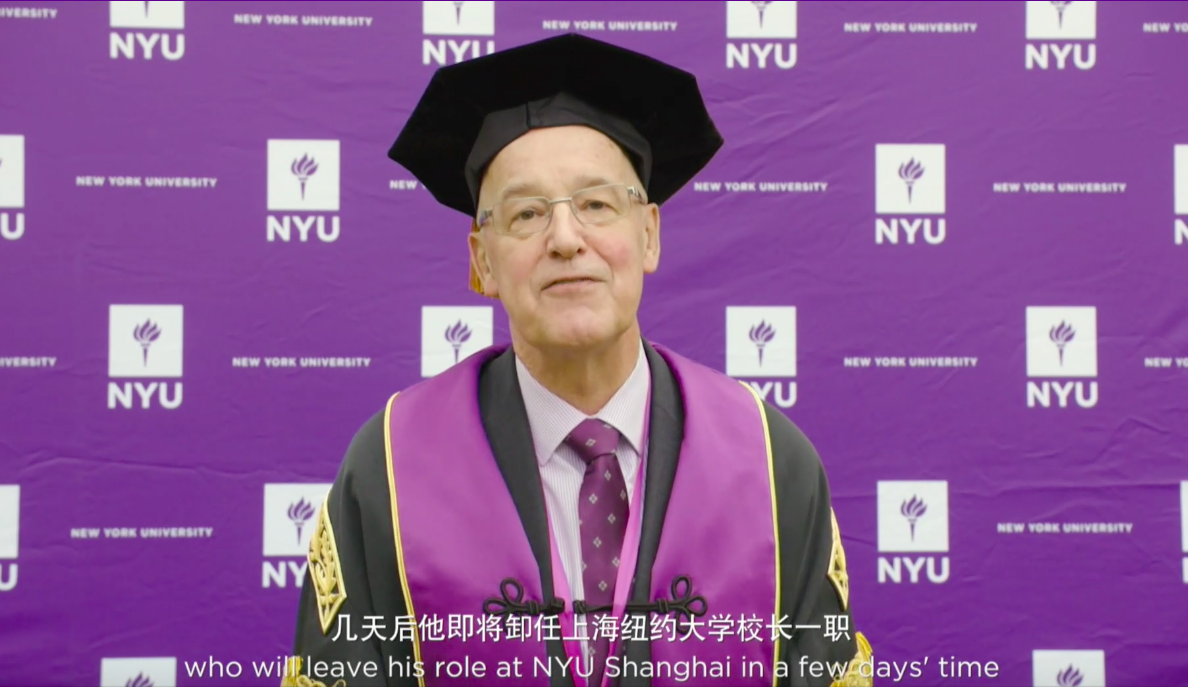 NYU President Andrew Hamilton: "Class of 2020, it may feel ironic to be graduating from a thoroughly, devotedly global university at a time when many of us have been forced to retreat behind borders. But if anything will help the world heal and move forward, it is collective, cooperative, global action. … The same qualities that led you to NYU Shanghai, the same skills that you developed here, will help you make a lasting difference as graduates."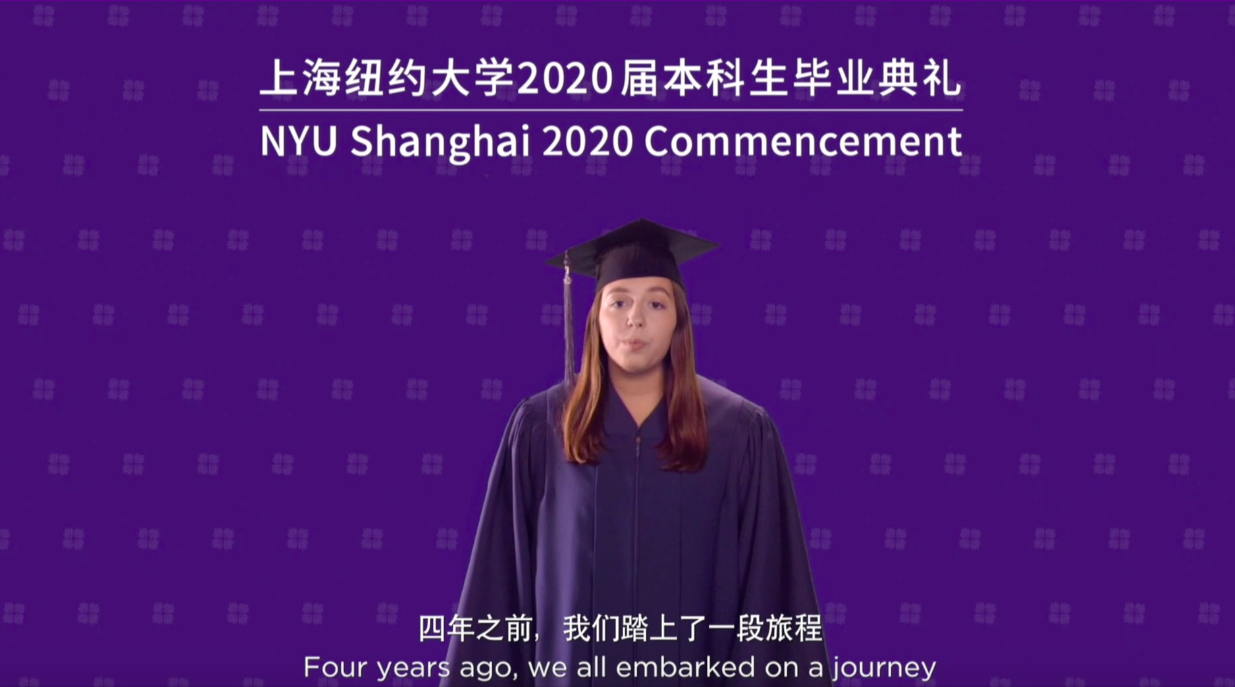 Isabel Adler '20: "When people ask me what made me want to come to NYU Shanghai, I tell them that's only half the question. Picking a university is one thing, but choosing to stay there is equally as important. The allure of a new and exciting university is what sucks you in, but what makes you want to stay? The people."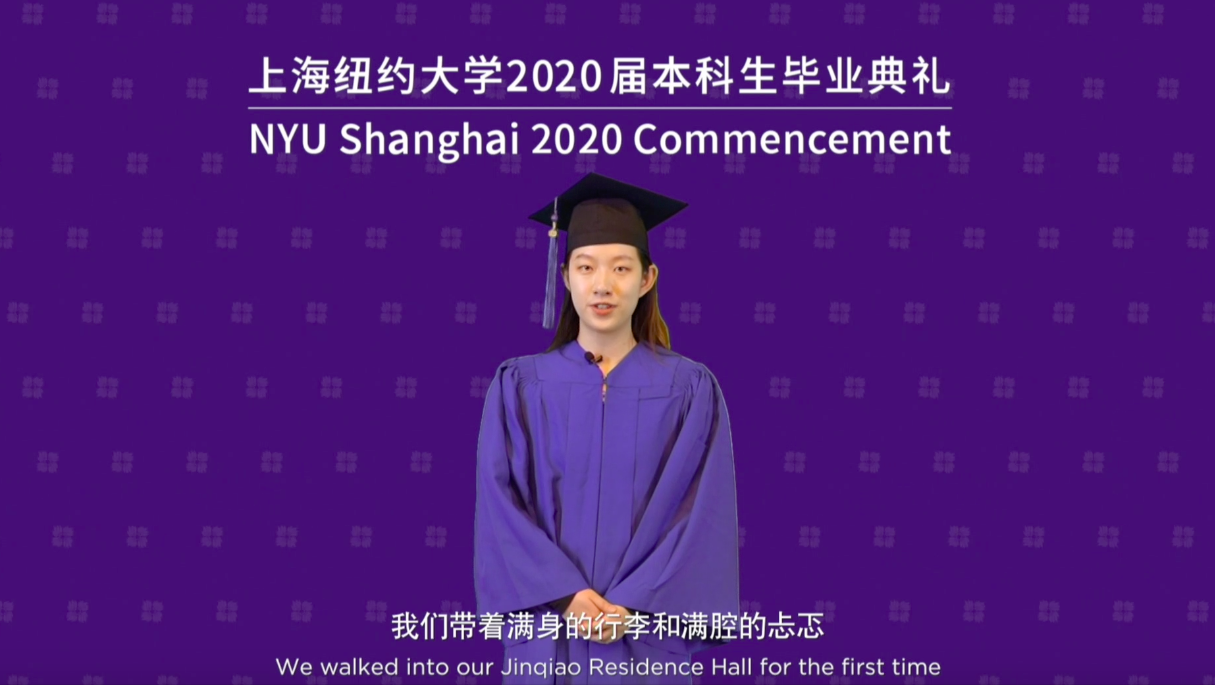 Pan Yunzhu: "We're in an era where positions are taken so easily, that we often forget the fundamental things we share; where there's full of divergence and disagreements, it seems like everyone wants to talk, and no one wants to listen. And it was small moments like those discussions on the slides of Jinqiao that kept me believing - believing that we're on a great journey moving towards something extraordinary."