Duty to Innovate
May 18 2018
On May 13, five NYU Shanghai students and an alumnus shared their cross-disciplinary perspectives on innovation, social responsibility, and self-development at the first Zaojiu Youth Talk on campus, an innovative idea-sharing platform that organizes regular TED-style talks.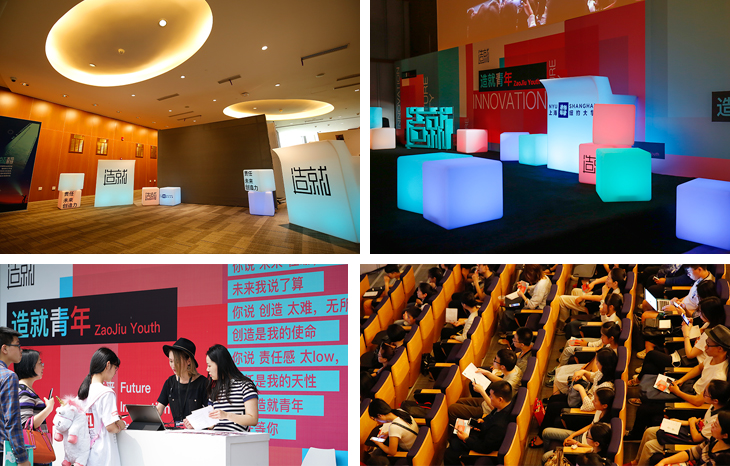 Before an audience of around 300 mostly college and high school students, Nofar Hamrany '18, Kadallah Burrowes '18, Chen Shiyun '18, Lin Junchao '18, Xiang Jiaqiao '20, and Jack B Du '17 presented on the responsibilities and creative potential that come with being rising, young leaders.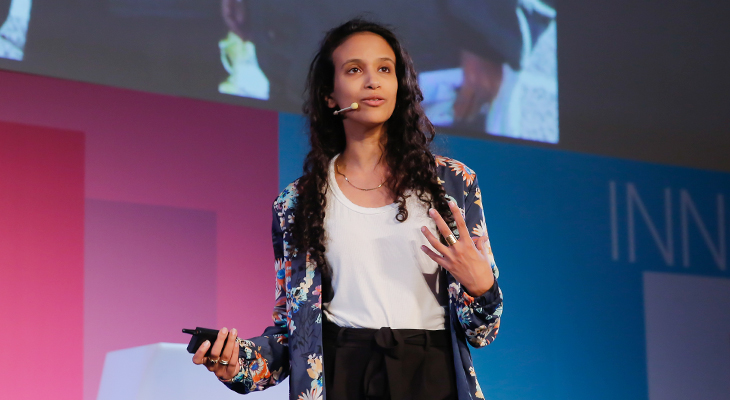 "Relations between China and Israel are getting stronger than ever," said Nofar Hamrany. "That's why I chose to study at NYU Shanghai and major in economics." Hamrany's talk,  "Environmentalism for Peace,"illuminated her experience of leading Green Shanghai, an active environmental organization of the University. Recently named a 2019 Schwarzman Scholar, she will be studying for a master's degree at Tsinghua University in the fall.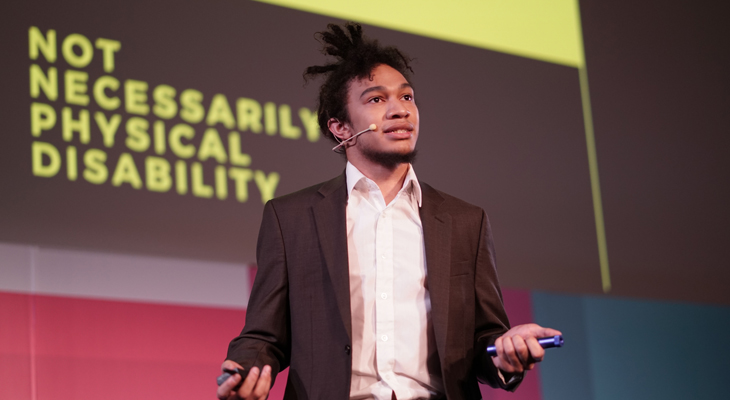 Kadallah Burrowes, a senior majoring in interactive media arts (IMA), shared his aspirations and endeavors to design accessible facilities and equipment to improve the quality of life for people with disabilities.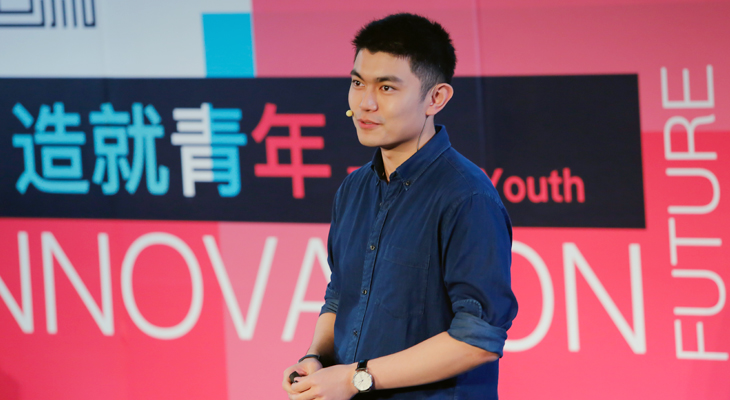 Chen Shiyun, a social science major, introduced his secret to time management. Over the past 18 months, Chen formed the habit of recording everything he did through Google Sheets and Google Calendar, a practice which has substantially improved the efficiency of his study and work.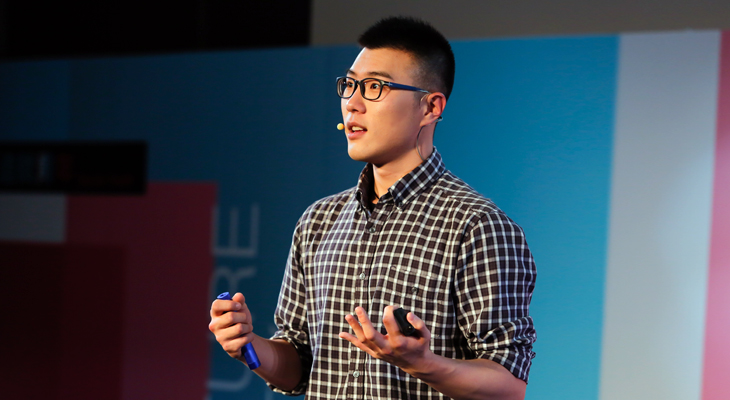 Lin Junchao from IMA told his story of designing assistive wearable devices for a Shanghai rehabilitation center so that children with cerebral palsy could overcome physical limitations.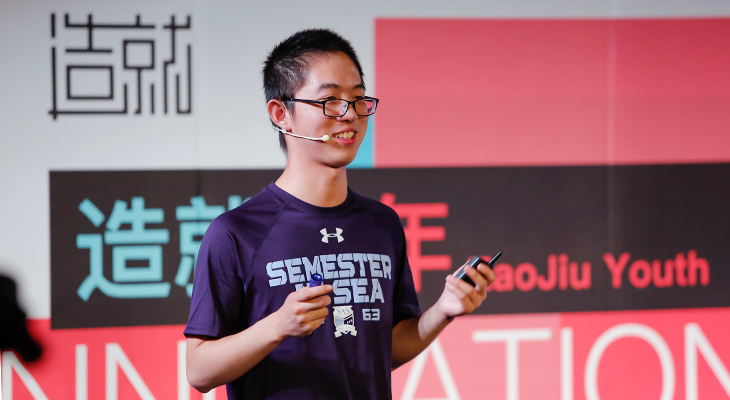 Xiang Jiaqiao shared his experience studying and traveling with the Semester at Sea (SAS) program. After spending two years at NYU Shanghai, he decided to take a gap year studying across 11 countries in Asia, Africa, Europe, and North America.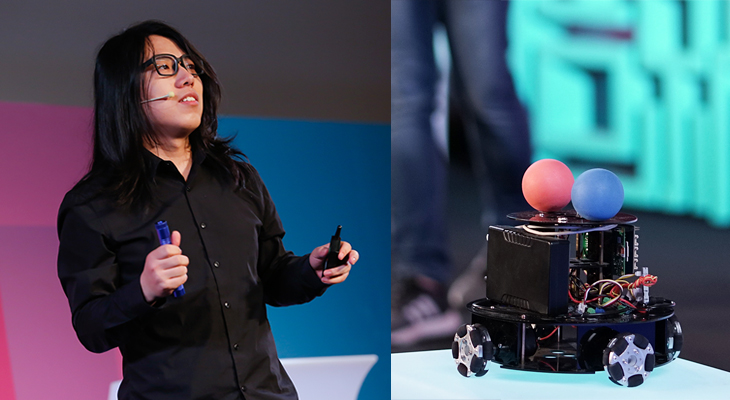 NYU Shanghai alumnus and IMA associate fellow Jack B Du, presented his self-drawing robot, Minus-E. Du is currently working on an algorithm that will allow the robot to create more complex works of art.