NYU Shanghai Senior and Alum Named Rhodes Scholar Finalists
Nov 27 2020
NYU Shanghai's Ellen Ying Yurun '21 and Harry Wang Zixin '20 were selected as finalists for the prestigious 2021 Rhodes Scholarship, which enables recent college graduates worldwide to pursue postgraduate studies at the University of Oxford. 
The scholarship program, whose alumni include generations of global leaders, is highly competitive. Each year, the Rhodes Trust selects 100 students worldwide to become Rhodes Scholars based not only on their academic achievements, but also on their demonstrated  commitment to changing the world.
The Trust began accepting applicants from China in 2016, and awards just four scholarships to Chinese students every year. This year, Ying and Wang were among 14 finalists selected from a pool of Chinese seniors and recent alumni at universities in China and around the world. Since 2016, NYU Shanghai has had eight Rhodes finalists. 
"Being named a finalist was really the best thing I could ask for," Ying said. "I'm still preparing to apply for a master's program in Cognitive and Evolutionary Anthropology, although I didn't get the scholarship. I aim to learn more about human beings' mental processes and behaviors and how they collectively shape our society and culture."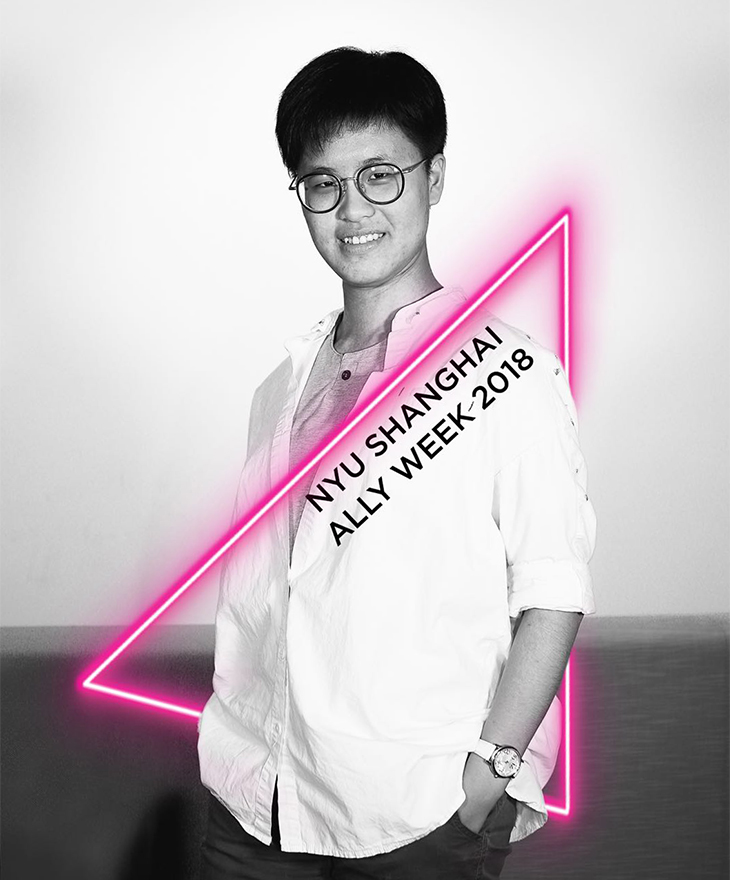 Ellen Ying Yurun '21
At NYU Shanghai, Ying worked closely with Professor of Psychology Pekka Santtila and Assistant Professor Faculty Fellow of Psychology Gu Li, on a research project on Chinese parental attitudes towards sexual minority children. The project was named the Best Research Project for Liberal Arts and Business at the Undergraduate Research Symposium this semester. In the meantime, her final paper for the Perspectives on Humanities course on the historical change of the Diagnostic and Statistical Manual of Mental Disorders (DSM) was published in September's  Hundred River Review, an annual journal of excellent student writing at NYU Shanghai. . 
"The studying experience at NYU Shanghai is really unique. In my field of psychology, we are not only learning psychological theories and research methodology, but we use and reflect on them in light of real-world problems, thanks to our amazing faculty members who care about various social issues! These insights prepare me to think rigorously in academics, but for the sake of the common good," Ying said.
NYU Shanghai's other Rhodes finalist, Wang, who won a Schwarzman Scholarship last December, is currently pursuing a master's degree in global affairs at Tsinghua University. The Sichuan native was an Economics and Data Science double major at NYU Shanghai. During his undergraduate study, he was a member of the Forum on American-Chinese Exchange at Stanford University (FACES) and a delegate to the World Bank Youth Summit. He was also a co-founder of NYU Shanghai's Summer Service Learning Program, which trains NYU Shanghai to design and deliver summer camp programming to under-resourced rural students in southwestern China. In an interview last year, Wang said these experiences had motivated him to research the development of economics in Ghana and rural China.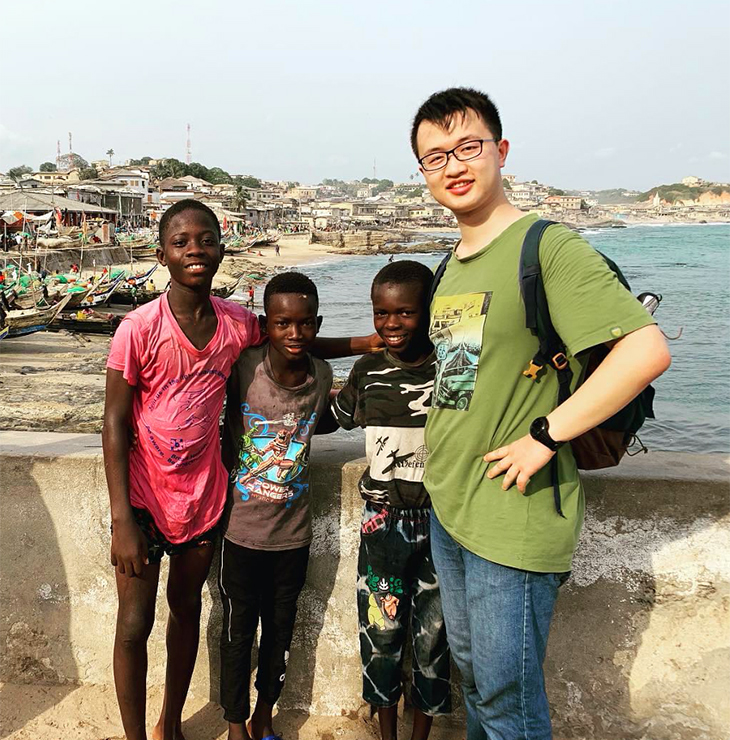 Harry Wang Zixin '20
"In only five years, Yurun and Zixin joined six other stellar Rhodes finalists from NYU Shanghai representing constituencies all around the world," said Anna Kendrick, Director of Global Awards and Scholarships. "All of them are forging their own paths and building a legacy for NYU Shanghai seniors to challenge themselves, propel their study and research forward, and 'stand up for the world.'"