Pekka Santtila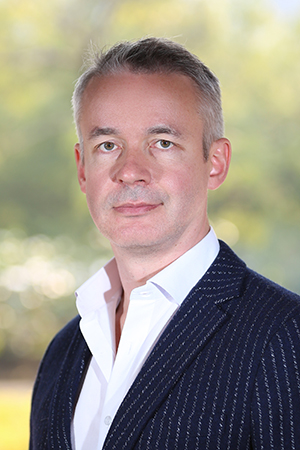 Co-Director, NYU-ECNU Institute for Social Development; Professor of Psychology, NYU Shanghai; Global Network Professor, NYU
Professor Santtila is Professor of Psychology, NYU Shanghai; Global Network Professor, NYU. Previously, he was Professor of Applied Psychology and Dean of the Faculty of Arts, Psychology and Theology at the Åbo Akademi University in Finland. Santtila also serves as the Co-Director of the NYU-ECNU Institute for Social Development at NYU Shanghai.
His research is focused on legal psychology and on human sexuality. His current legal psychological research aims at improving the quality of investigative interviews using simulated interviews with avatars. His research into human sexuality aims to understand and develop treatments for sexual dysfunctions with a particular focus on understanding how sexual arousal interplays with the feeling of disgust.
Professor Santtila has provided investigative advice to the police, acted as an expert witness in numerous legal cases and consulted child sexual abuse investigations. He is a licensed psychologist and specialist in legal psychology (Finland).
Select Publications
Dotterer, H., Vazquez, A., Hyde, L., Neumann, C., Santtila, P., Pezzoli, P., . . . Burt, S. (2021). Elucidating the role of negative parenting in the genetic v. environmental influences on adult psychopathic traits. Psychological Medicine, 1-11. doi:10.1017/S0033291721002269

Haginoya, S., Yamamoto, S., & Santtila, P. (2021). The Combination of Feedback and Modeling in Online Simulation Training of Child Sexual Abuse Interviews Improves Interview Quality in Clinical Psychologists. Child Abuse & Neglect.

Nyman, T. J., Antfolk, J., Lampinen, J., Korkman, J., & Santtila, P. (2020) Eyewitness identifications after witnessing threatening and non-threatening scenes in 360-degree virtual reality (or 2D) from first and third person perspectives. PLoS ONE 15(9): e0238292. https://doi.org/10.1371/journal.pone.0238292

Nyman, T. J., Lampinen, J. M., Antfolk, J., Korkman, J., & Santtila, P. (2019). The distance threshold of reliable eyewitness identification. Law and Human Behavior, 43(6), 527-541. http://dx.doi.org/10.1037/lhb0000342

Pompedda, F., Palu, A., Kask, K., Schiff, K., Soveri, A., Antfolk, J., & Santtila, P. (2020). Transfer of simulated interview training effects into interviews with children exposed to a mock event. Nordic Psychology. DOI: 10.1080/19012276.2020.1788417. Advanced Online Publication.

Tadei, A., Pensar, J., Corander, J., Finnilä, K., Santtila, P., & Antfolk, J. (2019). A Bayesian decision-support tool for child sexual abuse assessment and investigation. Sexual Abuse, 31, 4, 374-396.
Education
PhD, Psychology
Abo Akademi University, Finland
MSc, Investigative Psychology
University of Liverpool, UK
MA, Psychology
Abo Akademi University, Finland
Research Interests
Legal and Investigative Psychology
Human Sexuality
Child Sexual Abuse Investigations
Eyewitness identifications
Courses Taught
Capstone Seminar: Psychology and Global Health
Empirical Research Practice
Legal Psychology
Psychology of Human Sexuality
Social Science Honors Independent Study