NYU Shanghai Chancellor Yu Lizhong Retires and Is Succeeded by Educator and Scholar Tong Shijun
Jun 1 2020
NYU Shanghai Chancellor Yu Lizhong stepped down today as Chancellor and Chairman of the Board of Directors of NYU Shanghai. At the final board meeting of the academic year this morning, the board accepted his resignation and appointed Tong Shijun, professor of philosophy at East China Normal University (ECNU), as the second Chancellor of NYU Shanghai and the Chairman of the Board.
"I'd like to express my gratitude to the university leadership, with whom I've enjoyed working closely over the years; to the faculty and staff, who have devoted themselves to making NYU Shanghai a model of Sino-US cooperation in higher education; to every class of students who have made us proud; and to everyone who has supported the university's development," Yu said. "NYU Shanghai's value and significance have only become stronger since its establishment. Its spirit of exploration, reform, and innovation has taken root here. I truly hope that everyone cherishes it. My dearest wish is for NYU Shanghai to thrive and keep flourishing." 
"When the history of NYU Shanghai is written, one name will be on almost every page: Yu Lizhong," said Andrew Hamilton, president of New York University. "Over his tenure as chancellor, Chancellor Yu's leadership has enabled NYU Shanghai to blossom into a vibrant success, with award-winning faculty and students, research centers and curricular innovations that benefit the entire NYU ecosystem, and an atmosphere of dynamism and inclusion that blends the best attributes of China, the United States, and all of the nations represented on its campus into a true community. We will be forever grateful for his wisdom and leadership."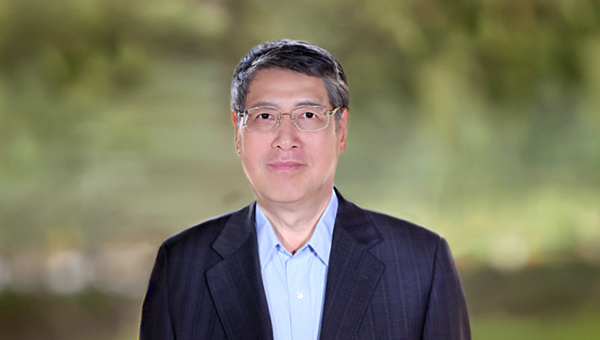 Yu, 71, was appointed NYU Shanghai's first Chancellor in April 2012, soon after the Chinese Ministry of Education gave its preliminary approval to allow ECNU and New York University to establish the world's first Sino-US research university. Yu was a natural choice for the position, since as president of ECNU, a position he held for six years until he became NYU Shanghai chancellor, he was deeply involved in negotiations between ECNU, NYU, and government officials to create the university. Yu's relationship with NYU dates back to 2006, when NYU opened its first study away center in China on the ECNU campus. As Chancellor, Yu shepherded NYU Shanghai from its earliest days in the ECNU Geography building with a single of freshman class of fewer than 300 students to a thriving university on Century Avenue with over 1,500 undergraduate and graduate students from some 70 countries poised to move to a brand new 114,000 square meter campus in Pudong's Qiantan District in 2022. Yu retires after a more than 40-year career in higher education, having served as a professor of geography, Vice President, and President of ECNU. From 2003 to 2006, Yu also served as President of Shanghai Normal University.
Upon stepping down, Yu immediately takes on the title of Chancellor Emeritus of NYU Shanghai.
"I have cherished the partnership of Yu Lizhong in the building of NYU Shanghai," said Vice Chancellor Jeffrey Lehman. "Tong Shijun is a most worthy successor, and I look forward to our work together in the years ahead."
Tong Shijun, a well-recognized professor of philosophy and former Party Secretary of ECNU, said he was honored to have the trust of ECNU and the board.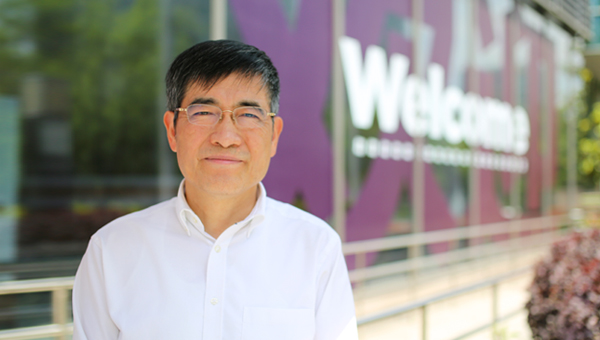 "I was born in a working-class family and spent my childhood in the countryside. … I began to learn English after President Richard Nixon's visit to China. And I was among the first group of college graduates after the Cultural Revolution," Tong said. "All my experiences have taught me the importance of education — especially higher education, as well as the significance of world peace and Sino-US friendship."     
"I will, together with Vice Chancellor Jeffrey Lehman, Provost Joanna Waley-Cohen, and all other colleagues of the university, work dutifully to move the university even further by carrying on the fine traditions of higher education both of China and the USA, contributing to the progresses of the host region of the university, and strengthening the cooperations between its two founding partners, ECNU and NYU," he added.  
A Shanghai native, 62-year-old Tong helped lead ECNU from 2011 to 2019, while also teaching philosophy at the university. Before that he first served as the Vice Secretary at Shanghai Academy of Social Sciences from 2004 to 2011 and then also as Director of its Institute of Philosophy. He received his bachelor's degree and master's degree in philosophy at ECNU and joined ECNU's philosophy department in 1984, becoming an associate professor and a full professor respectively in 1991 and 1994. Tong earned his PhD in Philosophy from the University of Bergen, Norway, where he delved into the works of contemporary German philosopher Jürgen Habermas. In 2000, Tong spent a year at Columbia University in New York City as a Fulbright Scholar. He has published more than 10 books and over 100 papers on epistemology, practical philosophy, and social theory in Chinese, English, and other languages.
"In Chancellor Tong, NYU Shanghai has found an individual who embodies the power and promise of a global education, as well as the importance of ensuring broad accessibility to higher learning in order to develop the best and brightest within every generation. We're honored to have him steward NYU Shanghai as it embarks on this next exciting chapter," said President Hamilton.
Read More
A Life Lived in Dialogue: Chancellor Tong Shijun
Yu Lizhong: A Founding Chancellor for Our Times