As Social Science major Kerry Zhang Yaqi '23 developed her capstone project in education, she looked back to her own high school experience at a cram-focused, discipline-heavy boarding school to inspire her.   
"Everyone was in a rush there to save time for study. If you didn't adapt to the pace, you were out." Zhang says. She says the support of her family in Xinjiang and her own sense of self-worth helped her survive while many others suffered in this kind of performance-obsessed culture.  This experience in some ways gave Zhang a sensitivity to the problems in education.
Attending NYU Shanghai required Zhang to shift again to a new educational culture. The first semester at NYU Shanghai was not easy for her, she remembers. "The gap between me and my classmates from more developed areas was hard to fill in a short time," she says. Clinical Associate Professor Adam Yaghi and former Lecturer Joshua Borja in Writing as Inquiry (WAI) and Perspectives on Humanity (POH) classes helped her adjust. "They gave me very detailed feedback, and I could see my grades improving as I followed their advice," she says."This approach was very suitable for people like me who didn't have much training in English academic writing."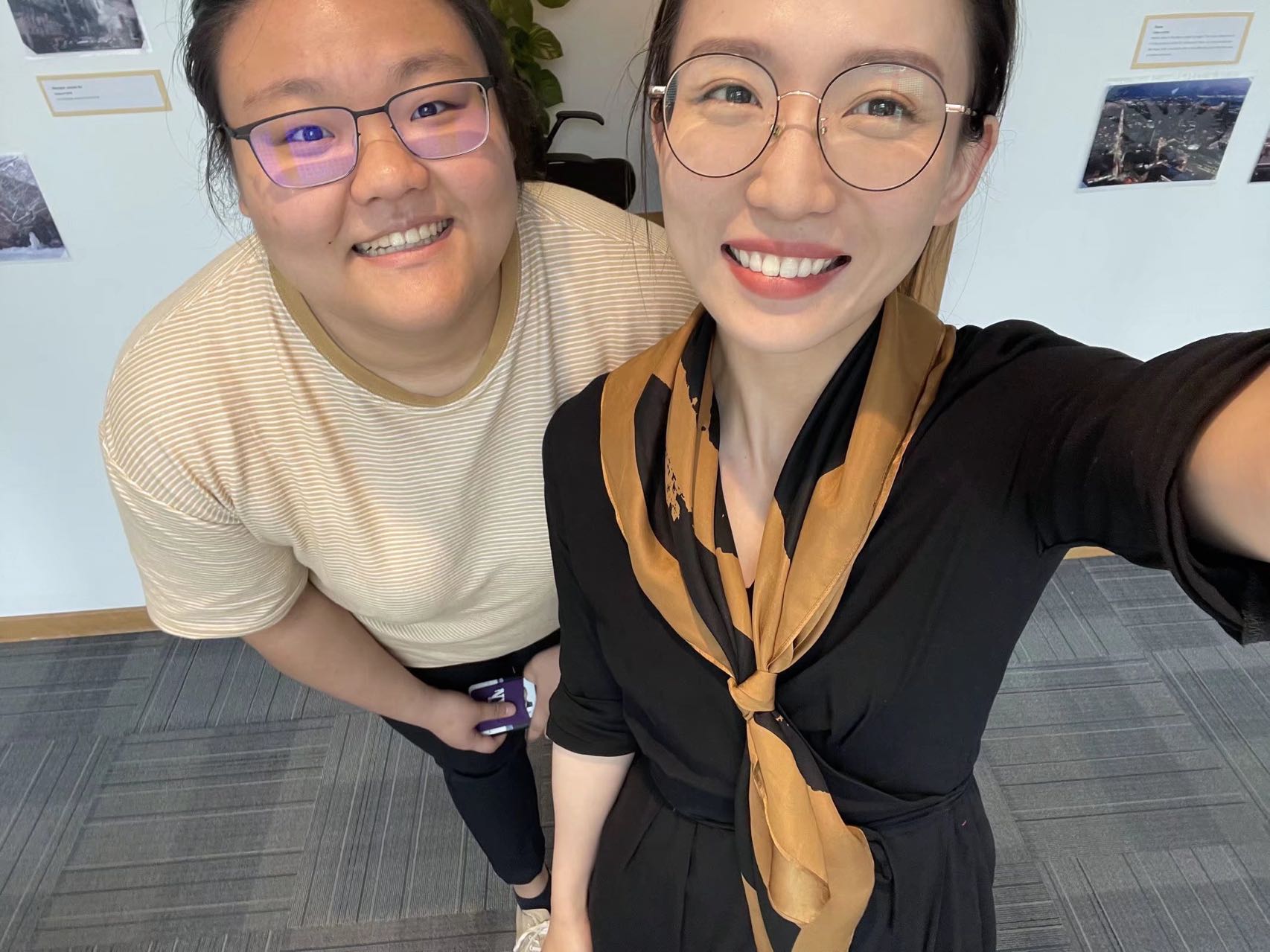 Zhang (left) with her mentor Xu Murong, an ex-fellow at ARC. Zhang worked at ARC for three semesters, helping a lot of students with their writing and presentation.
 
She improved so much that she decided to pay it forward. She became a Writing and Speaking Language Assistant (WSLA) at the Academic Resource Center (ARC). "Our goal was not to produce polished essays, but to cultivate good writers by helping students clarify their ideas and logic," Zhang says. "I learned so much from my mentor Xu Murong about asking questions and guiding students to figure out their problems." More importantly, she says, she realized how much she enjoyed helping others while developing her own teaching skills.
Her teaching practice was not limited to on-campus. In the summer after her first year, Zhang participated in a 16-day camp in Hunan Province, organized by PEER, an NGO promoting education equality in China. She worked as a volunteer captain with other twelve volunteers to design experiential-learning programs on various topics for local students and led students to explore the community.
 

Zhang working with other volunteers at the PEER Summer Service-Learning Program
 
Through this experience, Zhang observed again the students' dilemmas as they struggled with an unbalanced distribution of educational resources. "They enjoyed learning but had to decide between pursuing higher education and settling with a more economical life path," she says. "We couldn't decide for them." Zhang has continued to work with PEER and says the experience has had a huge influence on her own life path. "The people I've met there are all dedicated to different perspectives of education, making me believe that we can build a strong network and help more students."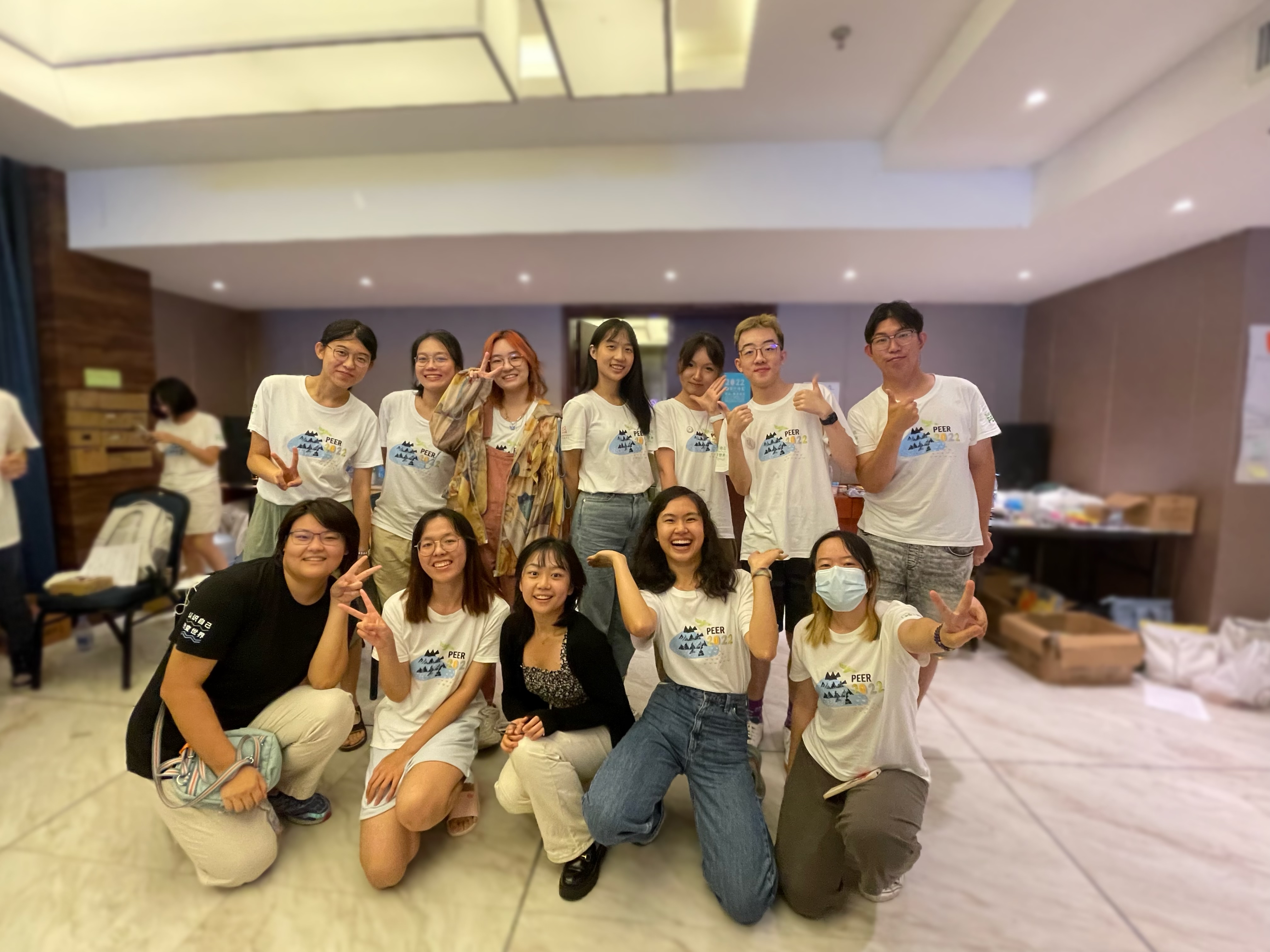 All NYU Shanghai volunteers in the 2022 PEER program where Zhang (in black on the left) became a mentor
The lessons she took from these hands-on teaching experiences were augmented by her studies at NYU Shanghai and NYU's global network. During study away, NYU Abu Dhabi Professor Nancy Gleason's Future of Education course was eye-opening for her. 
"This was the first class that systematically introduced me to pedagogy theories, education philosophies, and practices worldwide," she says. Learning about how advanced technologies could support learning in less developed areas and in special education classes was inspiring. "It showed me that education was much more than teaching at a school or an NGO. There are many other possibilities and job options for me to make an influence."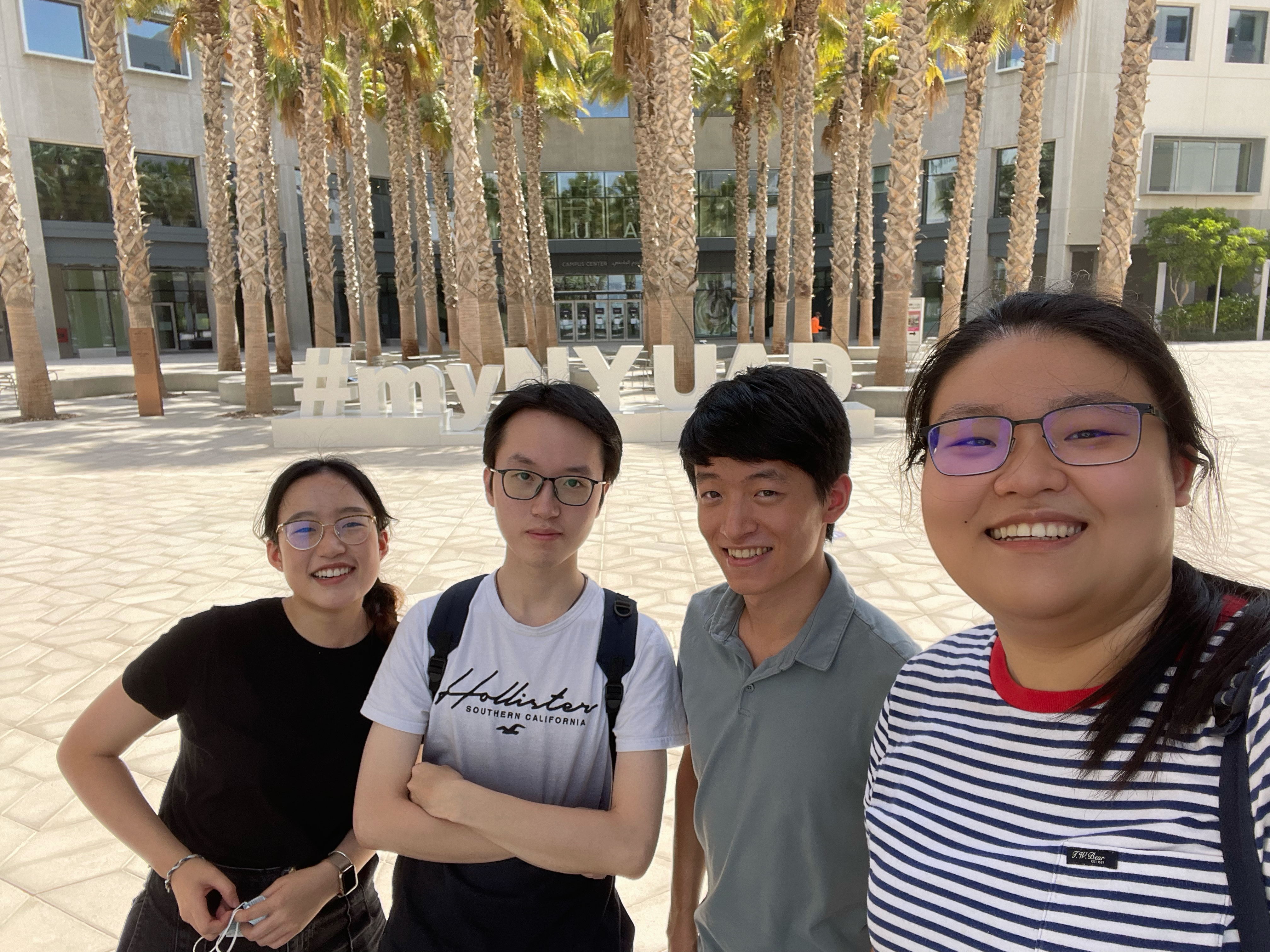 Zhang (right) with friends during a year at NYU Abu Dhabi
After returning to NYU Shanghai, Zhang decided to apply what she learned to the problems of educational inequality that she herself experienced. In her Dean's Undergraduate Research FUND (DURF) project supervised by Professor Wu Xiaogang and the capstone project she's been doing with Clinical Assistant Professor Amir Hampel, she looked into how the study experience at Hengshui, the high school she attended for her senior year, influenced students' comprehensive performance in college and their attitudes towards happiness, success, and social class.
"Once they escaped the stressful and disciplined environment, many of them claimed that it was hard to be self-disciplined, which made them feel anxious," Zhang says. "From their perspective, they thought that people who didn't go through the Hengshui system were actually better at navigating themselves in college to seize opportunities." Zhang suggests this might be due to the school's lack of emphasis on students' socio-emotional development."
"Students chose different ways to ease the negative impacts of having their education force-fed to them. Some of them may have fierce struggles with the negativity, while others tend to amplify the success they achieved in Gaokao, the college entrance exam, and make use of the positive influence of being tough and hard-working." Zhang says. "This is an interesting and valuable topic to work on."
Zhang has made up her mind to pursue a career in education. This fall, Zhang will study for a master's in Human Development and Education at Harvard, focusing on secondary and higher education in the context of Asia from a psychological and anthropological perspective. 
Zhang says she knows that many problems in education are deep-seated and there's no quick fix, but she believes everyone deserves the right to a better education. "I haven't decided my next stop after graduate school. But whether it's joining Teach for China, pursuing a doctorate degree, or running my own education project, I'm sure that education is what I want to devote myself to."