NYU Shanghai Welcomes the Class of 2027
Aug 21 2023
On the morning of August 21, NYU Shanghai welcomed more than 400 Chinese and international students from the Class of 2027 to the school's eleventh University Welcome, the first to be held at its newly opened New Bund Campus. While students arrived on campus on August 20 for Move-In Day, the ceremony marked the first time the students joined together as an entire class.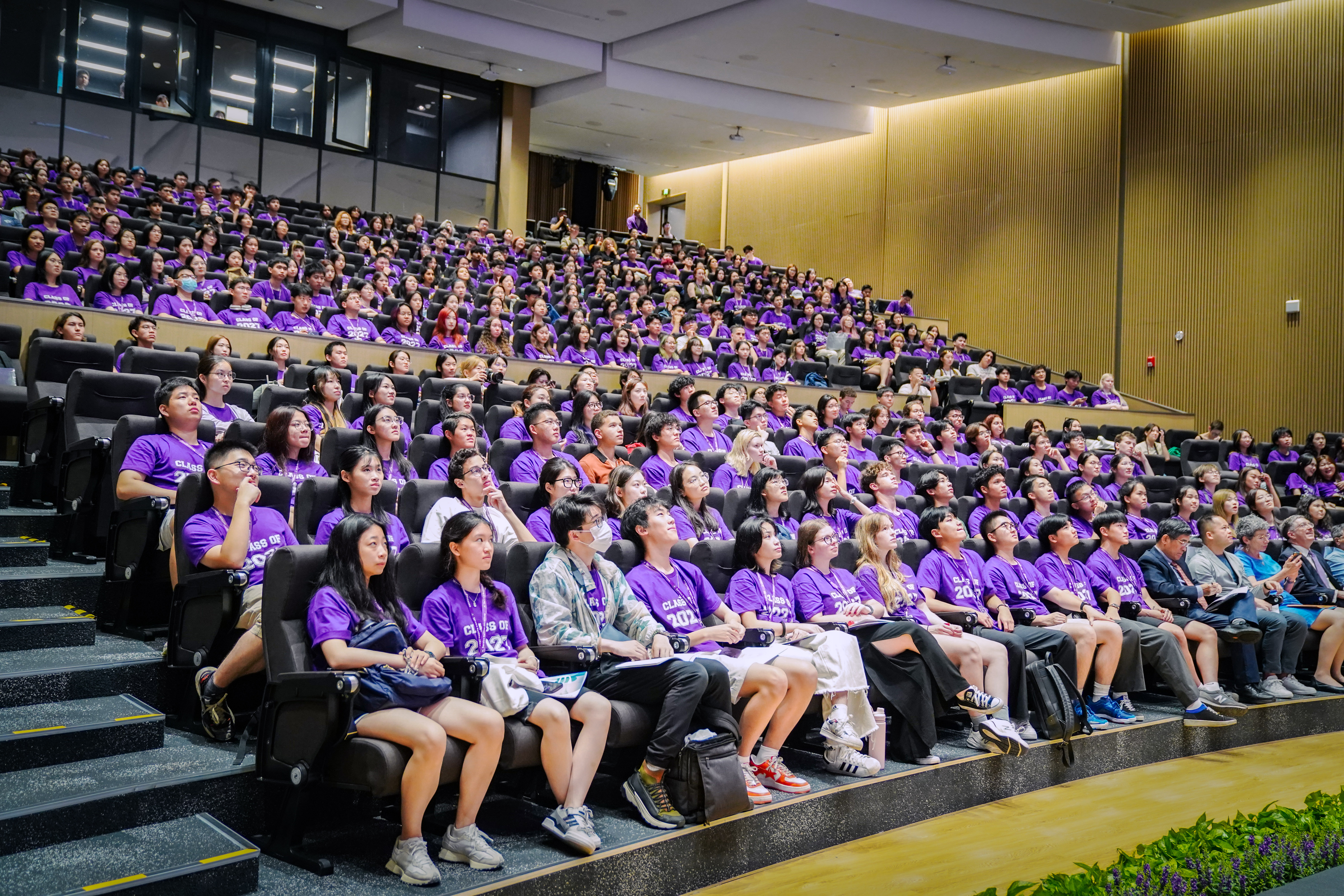 NYU Shanghai leadership kicked off the University Welcome, addressing the Class of 2027 on the theme of 启 (qǐ), which means a continuation of the past and anticipation of what will come. Each speaker shared valuable advice with the incoming class of first year students.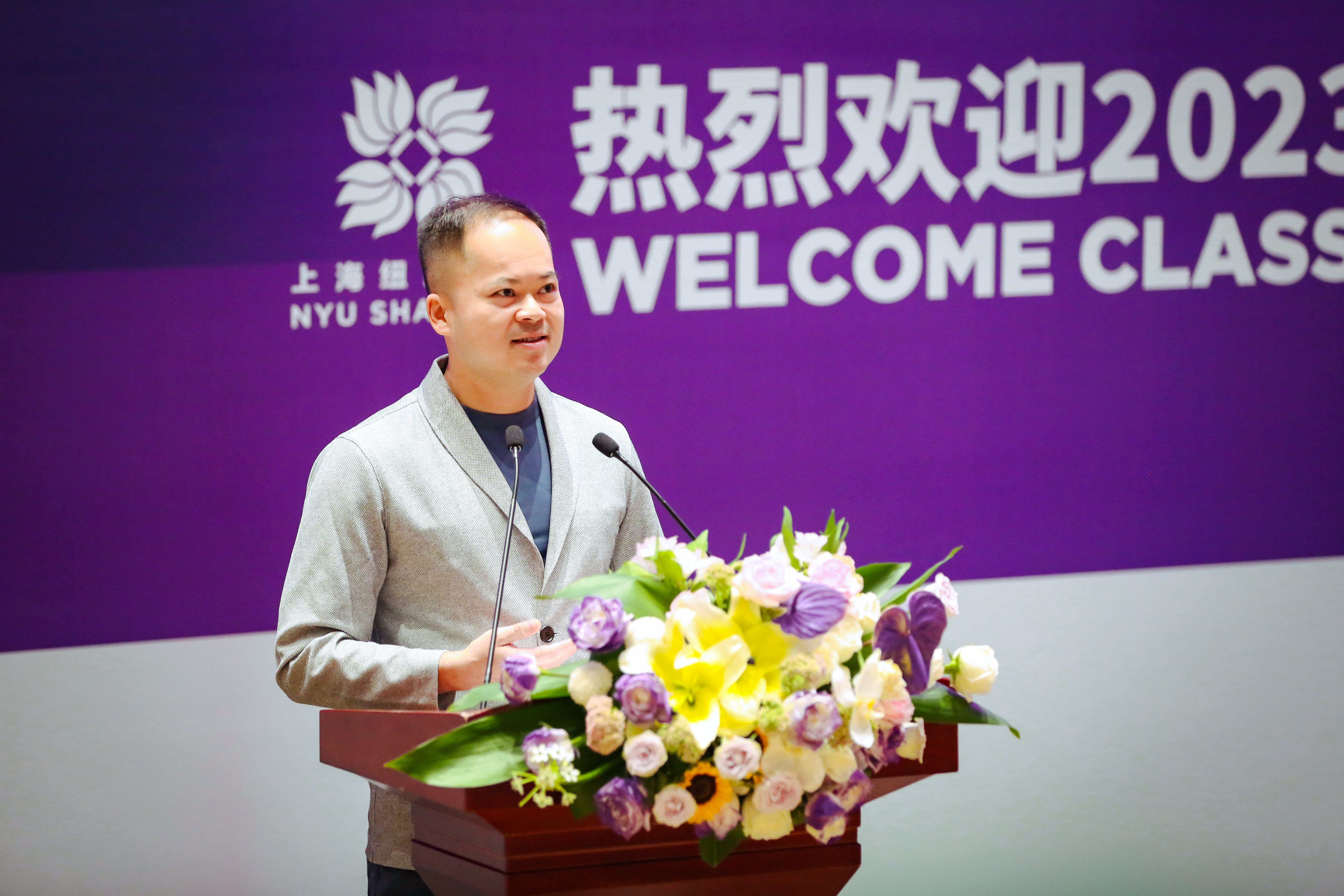 Assistant Vice Chancellor for Student Affairs and Dean of Students David Pe set the tone for the event, creating a welcoming environment for the incoming class. He reminded the students that as they embark on college careers, the journey is even more important than the destination, and that failure will be an inevitable and important part of that journey. He encouraged them that when things get overwhelming to take a moment to breathe – then he led the entire auditorium of incoming students in a deep breathing exercise.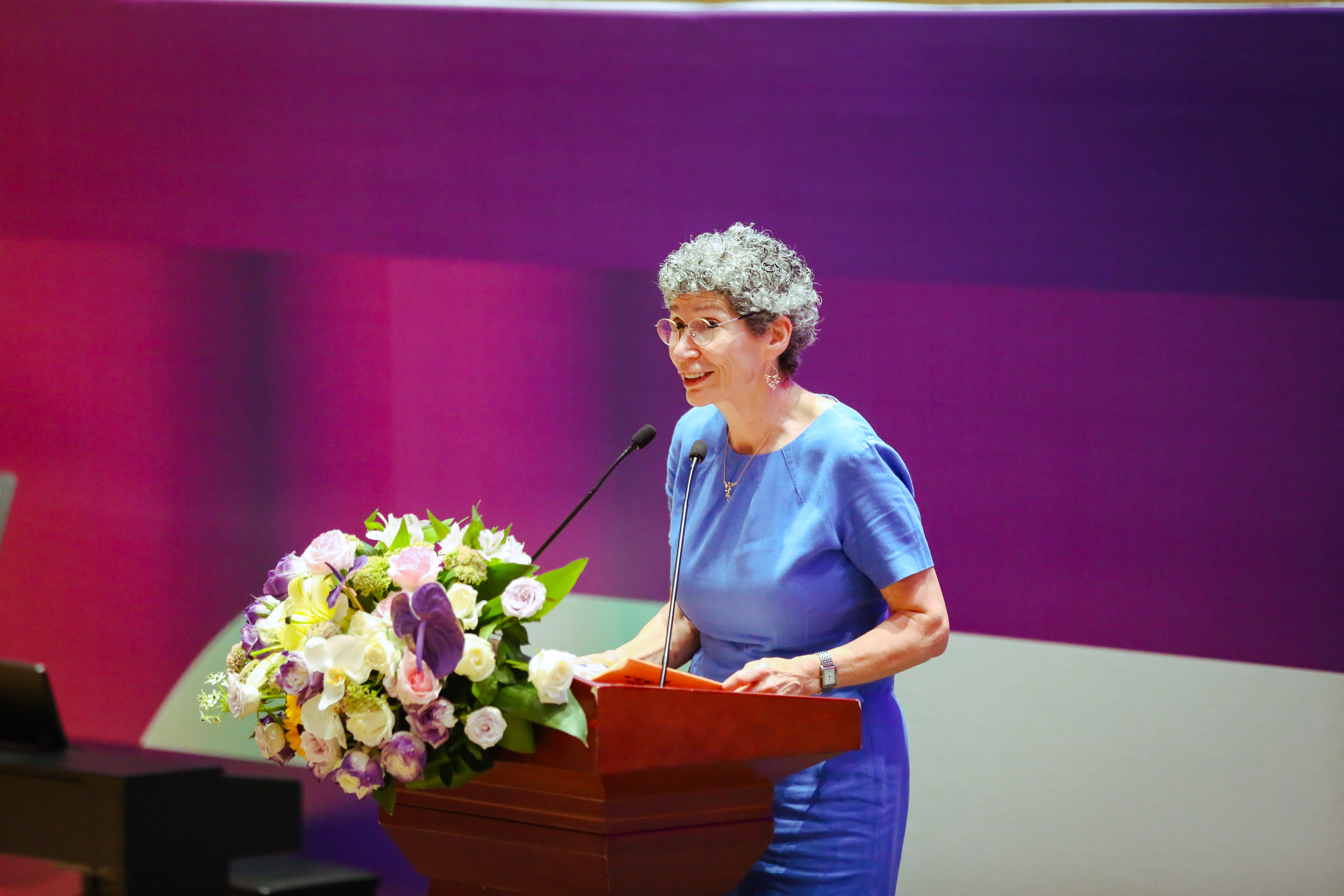 Provost Joanna Waley-Cohen exhorted the students to take hold of this opportunity to not only get to know each other, but also get to know themselves. "You are also going to start to learn who you are and want to be as a person, and to experience enormous personal growth in the sense of the development of the moral character that will shape the rest of your lives," she said. "Remember Confucius' golden rule: do not treat others in ways you would not want to be treated yourself" she added. "That will strengthen you personally and it will strengthen our entire community."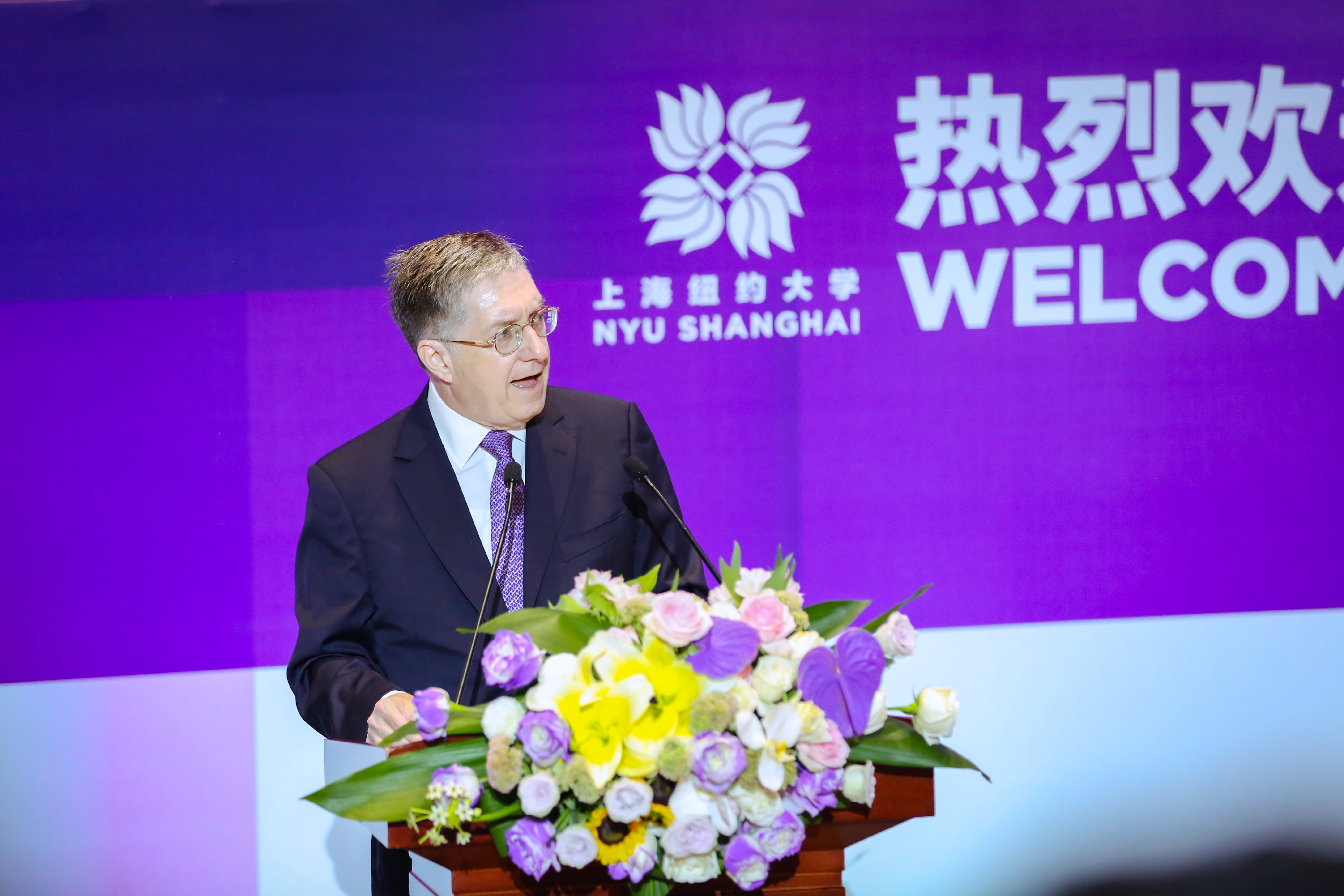 Vice Chancellor Jeffrey Lehman gave the students two assignments he said would guarantee not only success at NYU Shanghai but also in life. He challenged them to "spend two hours a day stretching yourself to be really engaged, speaking a second language with someone from a different culture." Sitting in class doesn't count, he added with a smile. He promised the students that if they take on this assignment, they will reap the benefits. "You will graduate from NYU Shanghai in 2027 with a new set of skills that will make you stand out in everything you do," he said.
The other assignment he gave was to master the art of civil disagreement. "Prepare to be upset, assume goodwill and listen actively," he suggested. "Our university is committed to a fundamentally optimistic belief that, on the one hand, differences of view, background, and perspective are real and important, and, on the other hand, people who hold those differences can come together, listen to one another with tolerance and respect, and engage."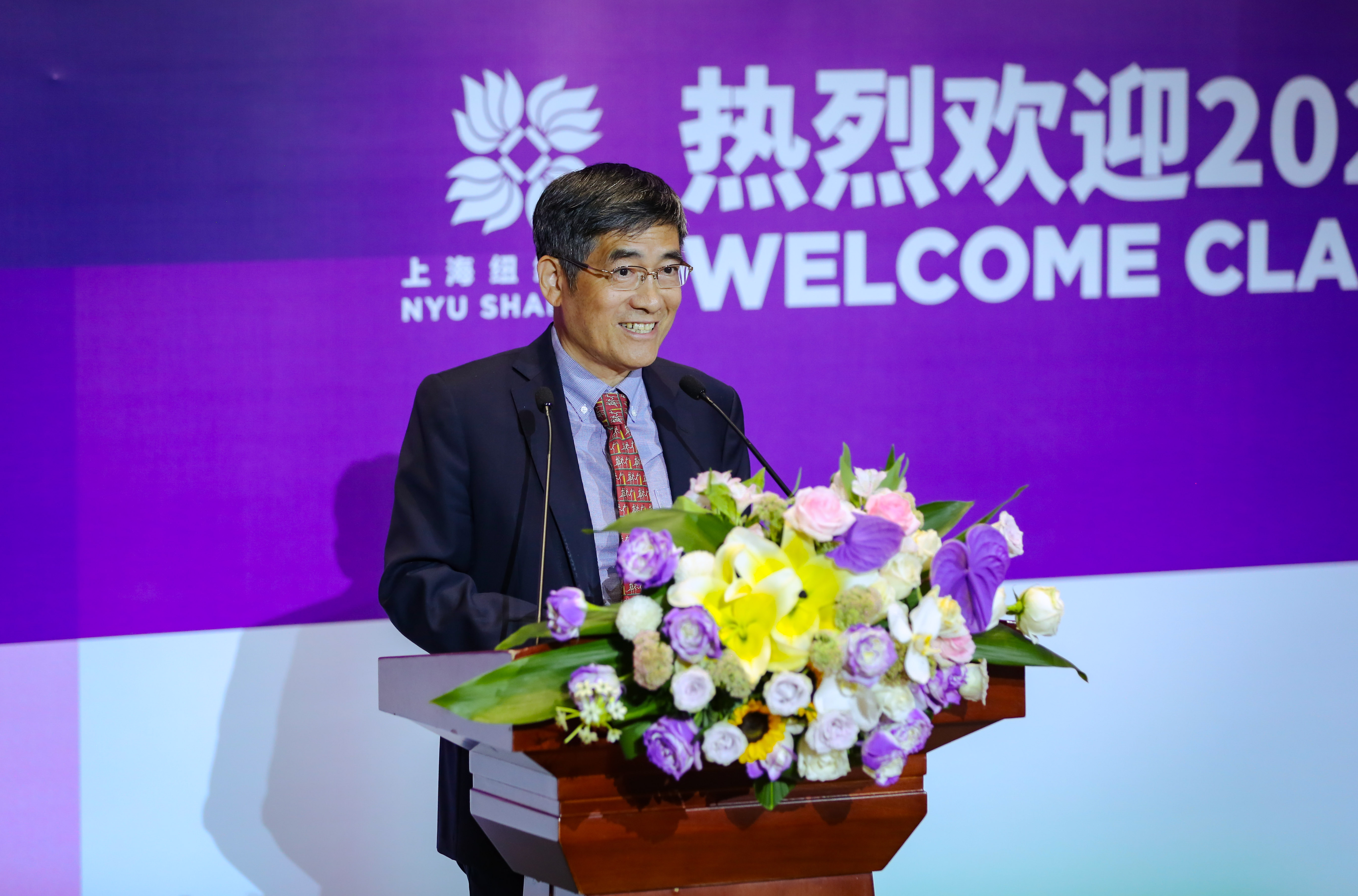 Finally, Chancellor Tong Shijun took the stage and reminded the incoming class that while the coming four years may be difficult, the challenges will be worth it in the end. "Everybody enters college already with a sense of purpose, but this sense will change in the years to come," he said. "My hope is that the sense of purpose of your learning, and the sense of purpose of your life in general, will be both broadened and deepened, enriched and purified."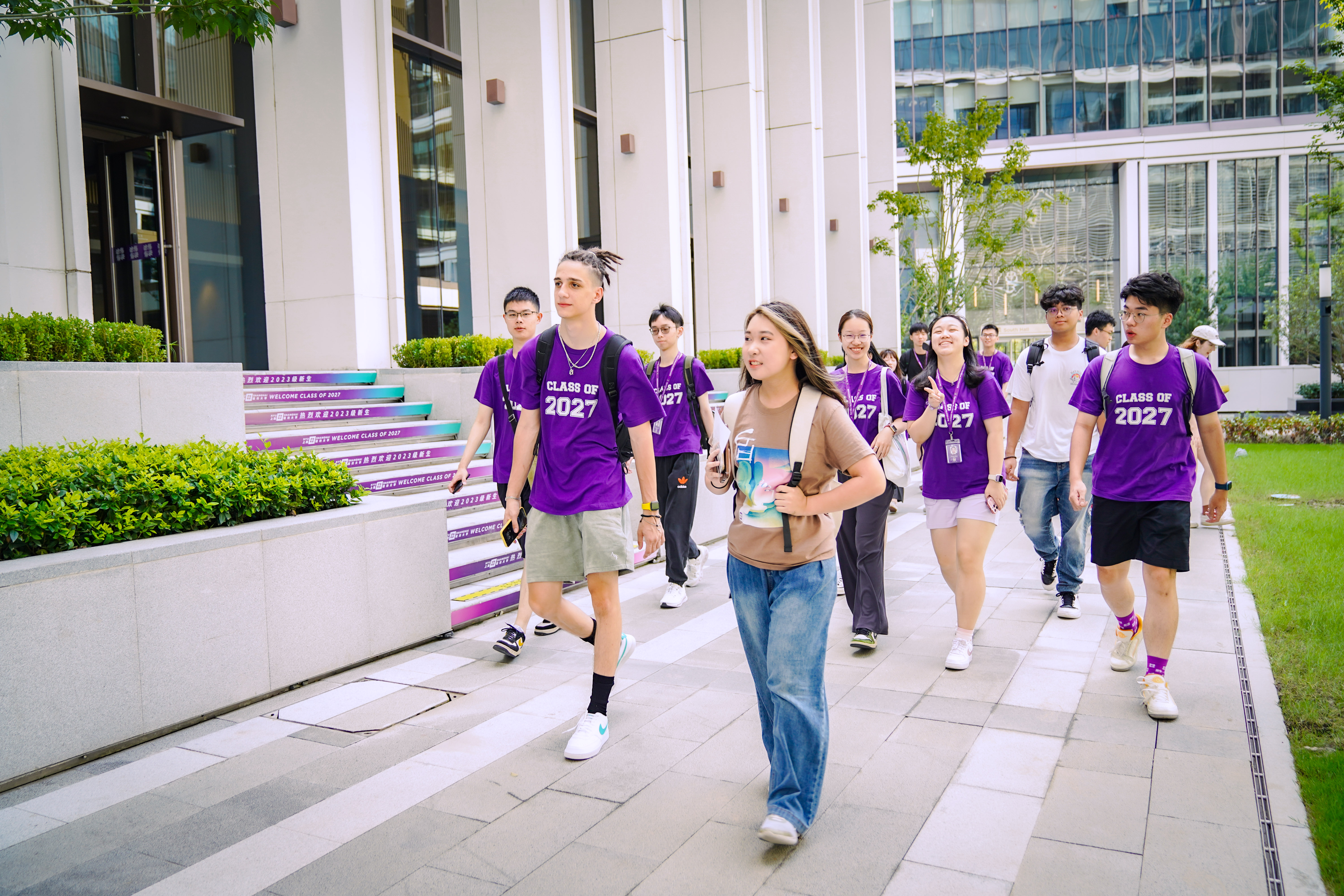 The welcome ceremony launched Orientation Week, five days of events to introduce the Class of 2027 to their college life at NYU Shanghai. Led by a team of 36 Orientation Ambassadors (OAs) -- upperclass student volunteers who train extensively to advise first-years -- new students get a crash course in campus resources and build team spirit through activities like the Fun Olympics, workshops by faculty and staff, walking tours, academic advising, and this year's inaugural Qilin Fest and Qilin Forum.