Kendrick Wins MLA's Kovacs Prize
Dec 15 2021
NYU Shanghai Clinical Associate Professor of Literature and Director of Global Awards and Scholarships Anna Kathryn Kendrick this month was awarded the Katherine Singer Kovacs prize by the Modern Language Association of America (MLA) for her book, Humanizing Childhood in Early Twentieth-Century Spain (Cambridge: Legenda, 2020). 
The prize is awarded annually to an outstanding book published in English or Spanish in the field of Latin American and Spanish literatures and cultures. "Kendrick's study engages broadly and deeply with important developments in the field of education and developmental psychology and examines them in the context of a wide array of Spanish Silver Age sources," the prize judges wrote. "Meticulously assembled and written, Humanizing Childhood in Twentieth-Century Spain adds new dimensions to canonical texts while also introducing new texts into the discussion."
"Kendrick's triumph comes in a particularly competitive year, since the number of works nominated for the 2020 prize was the highest in recent years," said MLA Executive Director Paula M. Krebs.
"I was absolutely surprised and blown away to receive this award, which many scholars I admire have won in the past," said Kendrick, who is working on a Spanish translation of her book. "Writing this book allowed me to delve into intertwined lives, ideas, and traces of children, teachers, and artists, how they sought to rethink education and reconfigure what it meant to be human."
Kendrick's book has also won other prizes, including the 2021 ISCHE First Book Award by the International Standing Conference for the History of Education. The dissertation from which it developed was recognized by the Association of Hispanists in Great Britain and Ireland (AHGBI) with the Spanish Embassy in the United Kingdom as the most distinguished doctoral thesis in Hispanic Studies of 2015.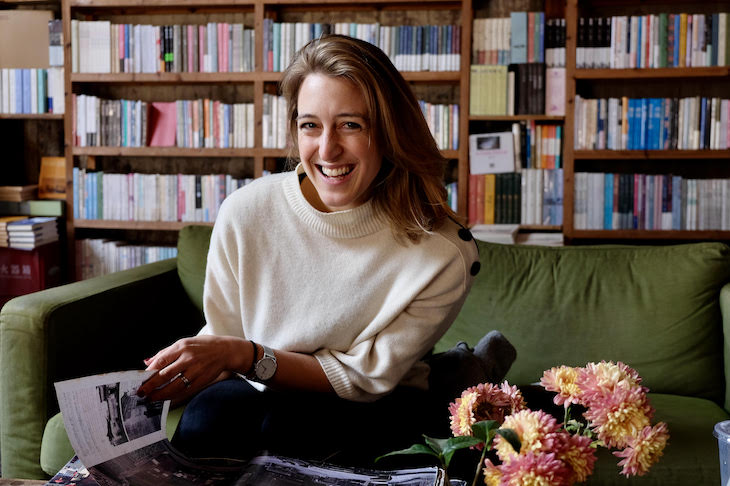 Katherine Singer Kovacs prize winner Anna Kendrick in Shanghai
The Katherine Singer Kovacs Prize was established in 1990 by a gift from Joseph and Mimi B. Singer, parents of the late Katherine Singer Kovacs. The prize will be presented in January at the association's annual convention in Washington, DC.
The Modern Language Association of America and its over 23,000 members in 100 countries work to strengthen the study and teaching of languages and literature. Founded in 1883, the MLA provides opportunities for its members to share their scholarly findings and teaching experiences with colleagues and to discuss trends in the academy.