Celebrating Nine Years, Counting Down to 10!
Oct 15 2021
On October 9, some 49 NYU Shanghai students, faculty, and staff headed to Shanghai's Chongming Island at the mouth of the Yangtze River to celebrate the ninth anniversary of the university's founding with a day of service and learning. The day's team-building bike ride and wetland cleanup also signaled the start of a year-long countdown to NYU Shanghai's landmark 10th anniversary on October 15, 2022.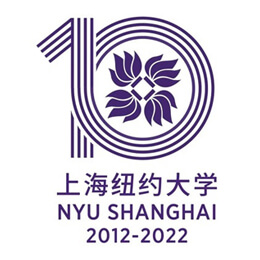 Participants began the celebration with a 28-kilometer cycling trek from Chenjiazhen near Chongming Island's southeastern tip, traversing swathes of green fields and massive wind farms as they made their way to Chongming Dongtan National Natural Bird Reserve on the island's northern shore.
The trip coincided with World Migratory Bird Day, one of two days designated annually by the United Nations to raise awareness about the importance of conserving global migratory bird habitats. Staff at the reserve gave the group a primer about the roughly 1 million birds that visit Chongming Island's wetlands every year as they travel along the East Asia-Australia migratory flyway, which spans the entirety of Asia's Eastern coast from the Arctic to the southern tip of New Zealand.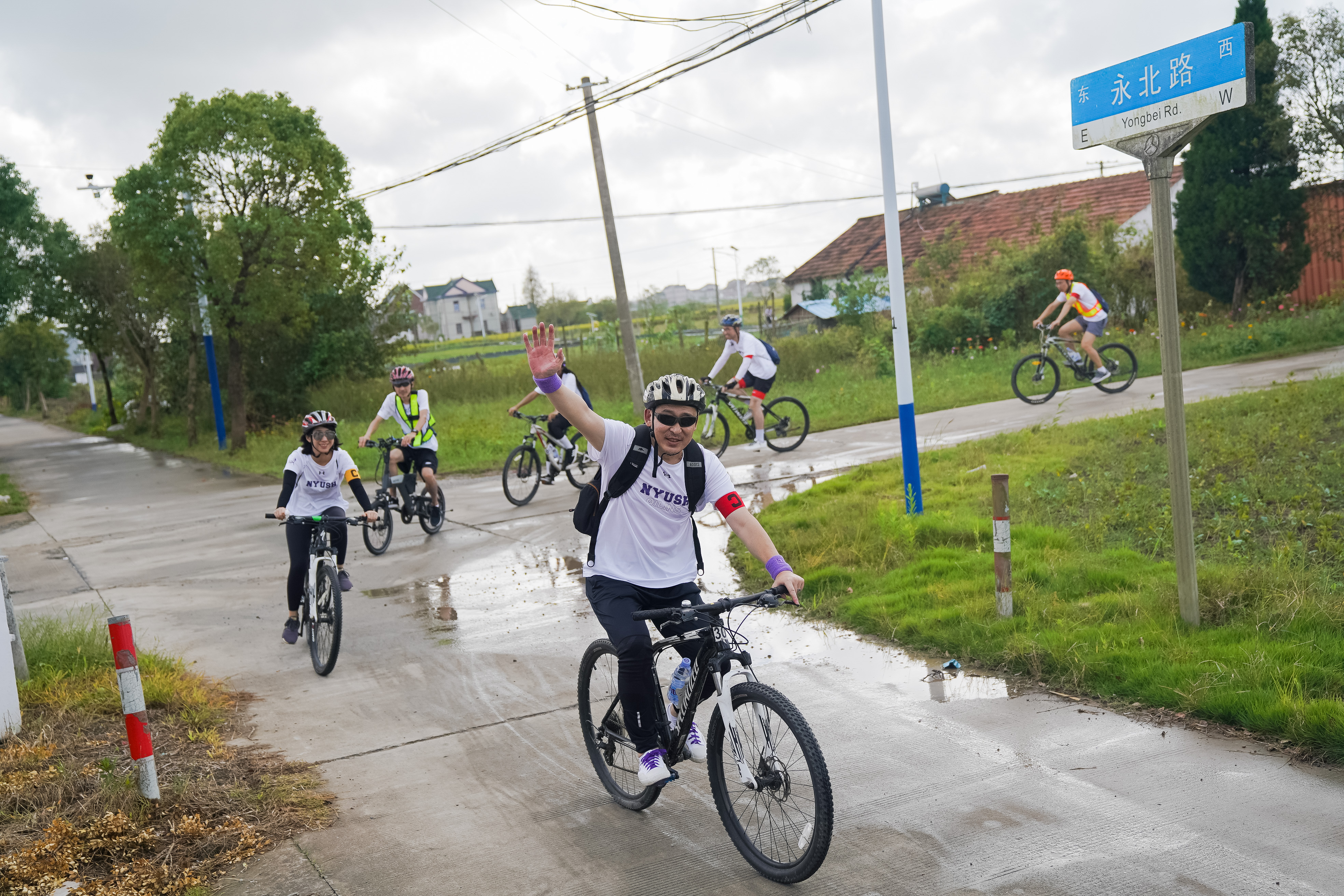 After some birdwatching on the reserve's boardwalk trail through the vast, tranquil marshes, the NYU Shanghaiers headed to the seawall that protects the island from flooding and silting by the massive flow of the Yangtze River. There, they began removing and sorting the huge amounts of foam and plastic waste washed into the delicate wetlands on the tides.
Chelsea McLean '22, a business and marketing major from New Jersey, said she was moved to think deeply about our attitude toward the environment by seeing the state of the reserve's wetlands first-hand. "Throughout the cleanup activity, I was thinking, 'How did this much trash get here when this is supposed to be a protected island? And if we treat our protected places like this, how terribly are we treating our unprotected places?" McLean said.
"I definitely felt a connection to nature during this trip, and I'm glad that this celebration of the school was dedicated to doing something impactful, and something bigger than the NYU Shanghai community," McLean continued. "I hope that the school will continue to be a bridge between international communities and strive to create a space that is truly inclusive for all."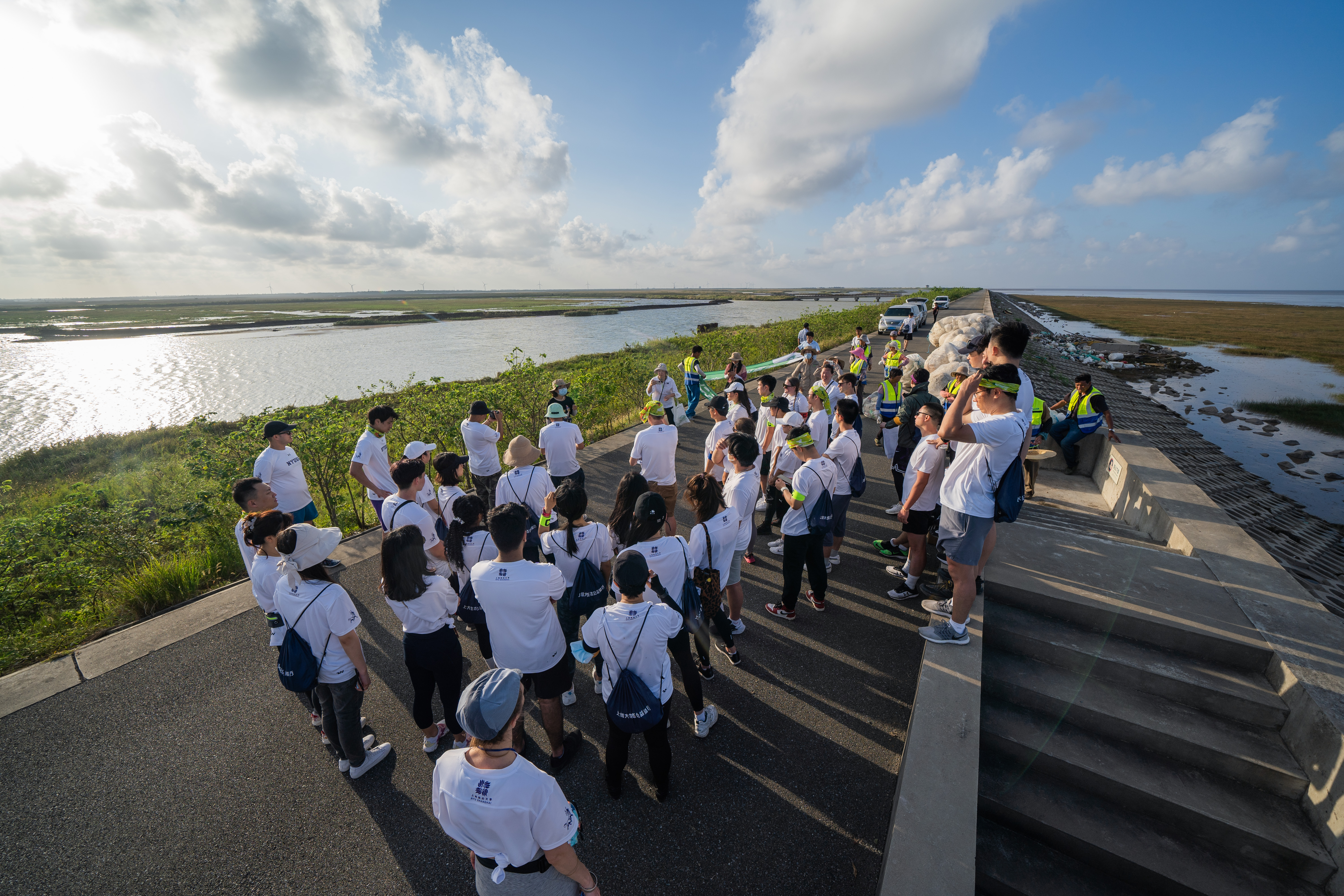 Against a stunning backdrop of blue sky and golden afternoon sunlight, reserve workers give volunteers instructions about how to properly sort the trash piled on the seawall behind them.
The trip was especially meaningful for NYU Shanghai Chancellor Tong Shijun, who has held Chongming Island in a special place in his heart ever since he was dispatched to a farm there for three years starting in 1975. "I hope that today's experience building the spirit of mutual support and shared responsibility can continue to nourish us in our future work and studies," Tong said.
Although NYU Shanghai Provost Joanna Waley-Cohen has spent the better part of a decade living in Shanghai, Saturday's ninth anniversary celebration was her first trip to Chongming Island. "The community members who were part of this trip have learned through this experience that there is so much we can do to contribute to the community that we live in here in Shanghai, in all kinds of different ways," Waley-Cohen said. "It is very exciting that we are soon going to be counting down to our 10th anniversary, and my hope for the school is that we will hold firm to our core values of cosmopolitanism, of creativity, and of contribution to the community as we move forward."
NYU Shanghai officially kicked off its 10th anniversary countdown on October 15 as it co-hosted  the Forum on Sino-Foreign Cooperative Higher Education Institutions and Education for Excellence in the New Era with its sister institution, East China Normal University (ECNU), which is celebrating its 70th anniversary this year. The forum brought together nearly 80 experts and scholars from 23 universities, in addition to leaders from China's national Ministry of Education (MOE) and the Shanghai Municipal Education Commission.
Yan Bingchen, Deputy Director of the MOE's Department of International Cooperation and Exchanges, opened the event with an address that highlighted NYU and ECNU's collaboration to build NYU Shanghai as a "paragon of China-US higher education cooperation."
"We are happy to see this group of Sino-foreign cooperative universities emerge as a high-quality model for the advancement of higher education reform," Yan said, "broadening channels for talent training, meeting the country's needs for diversified education opportunities, and playing an active role in regional economic and social development."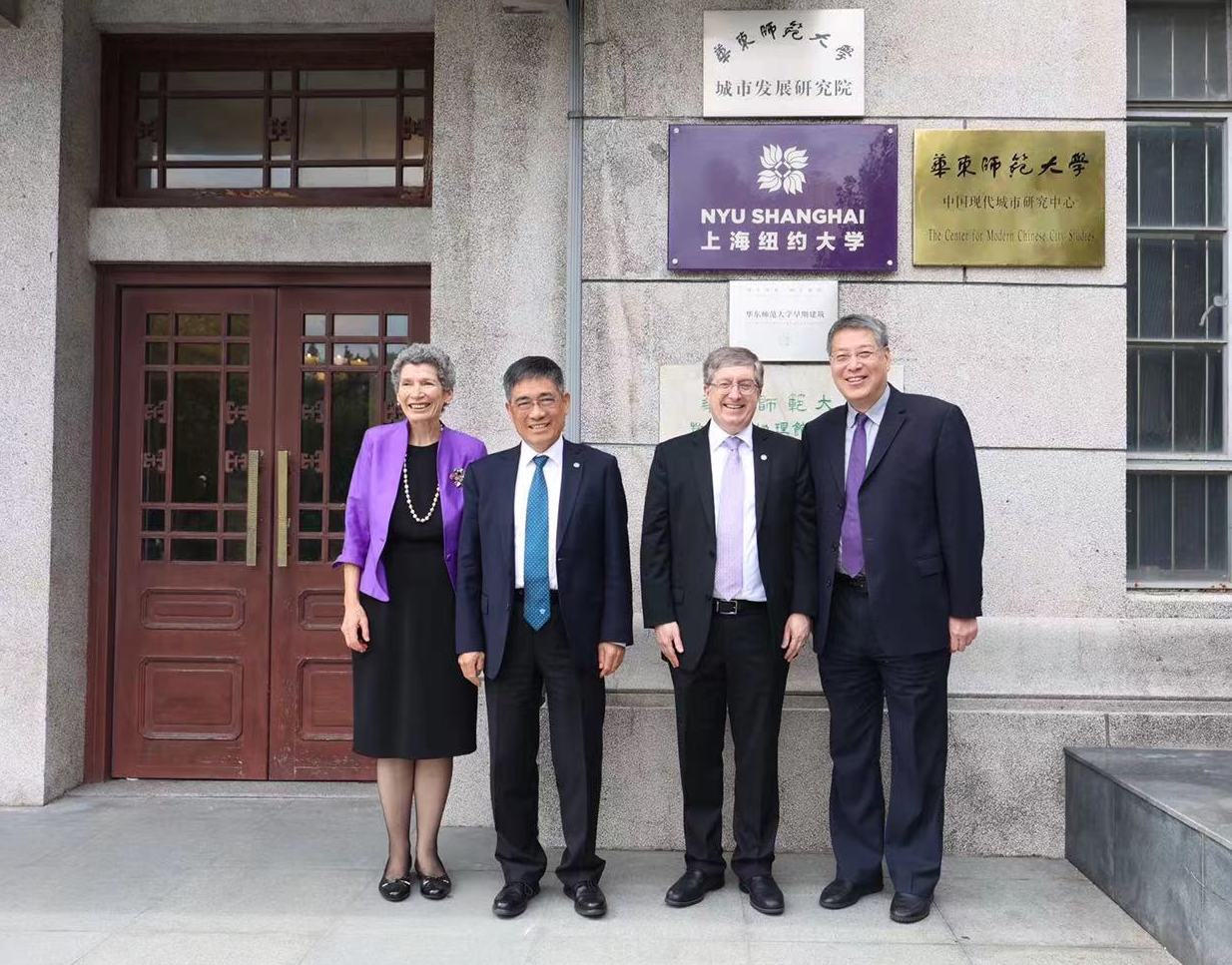 Current and former NYU Shanghai leadership (from left to right) Provost Joanna Waley-Cohen, Chancellor Tong Shijun, Vice Chancellor Jeff Lehman, and Chancellor Emeritus Yu Lizhong Pose in front of NYU Shanghai's first "campus" on the grounds of the ECNU campus.
 
In his report "The NYU Shanghai Experiment: Lessons from the First Decade," NYU Shanghai Vice Chancellor Jeff Lehman reflected fondly on the university's nine years of development into an adaptable, resilient engine of progress and a unique force for positive transnational communication and cooperation.
"When, as sometimes happens, governments run into diplomatic difficulties, humanity requires people-to-people partnerships even more than ever," Lehman said. "Transnational universities like ours have a special responsibility to stand proudly as the bridges that sustain such partnerships. And much to our delight, the four partners who formed NYU Shanghai – NYU, ECNU, Shanghai, and Pudong – were unequivocal in their support for our efforts to be such a bridge.
"[NYU Shanghai] is already planning for a second decade that will include more and more graduate programs, new research partnerships, new laboratories, new institutes -- in short, creative new ways of displaying the university's cosmopolitan spirit as it contributes to addressing humanity's evolving needs."
Creatively inclined community members are encouraged to join the 10th anniversary logo design contest, which will officially launch on October 15. The NYU Shanghai Library is also inviting all community members to contribute photos and videos to an interactive campus memory exhibition, which will open both virtually and in person at the new Qiantan campus in Fall 2022.
Share your anniversary wishes with the University community and keep an eye on our countdown clock at the 10th anniversary countdown website, which is now live! Be sure to visit the website for the latest Updates on the Qiantan campus and to register for all 10th anniversary events. And don't forget to save the date for our 10th Anniversary gala celebration on October 16, 2022!