Annual Carnival of Terror Brings Spooky Vibes to Campus
Nov 4 2022
Face painting, pumpkin decorating, a haunted house, a costume contest, and a Halloween-themed Jeopardy game were just some of the ways our students unwound from midterms while celebrating the spookiest time of the year. On the evening of October 28, the Student Government Events Committee, transformed our campus cafeteria into a creepy hall for the annual Carnival of Terror, welcoming over 400 guests–many in costume. Here are some of our favorite photos from the night.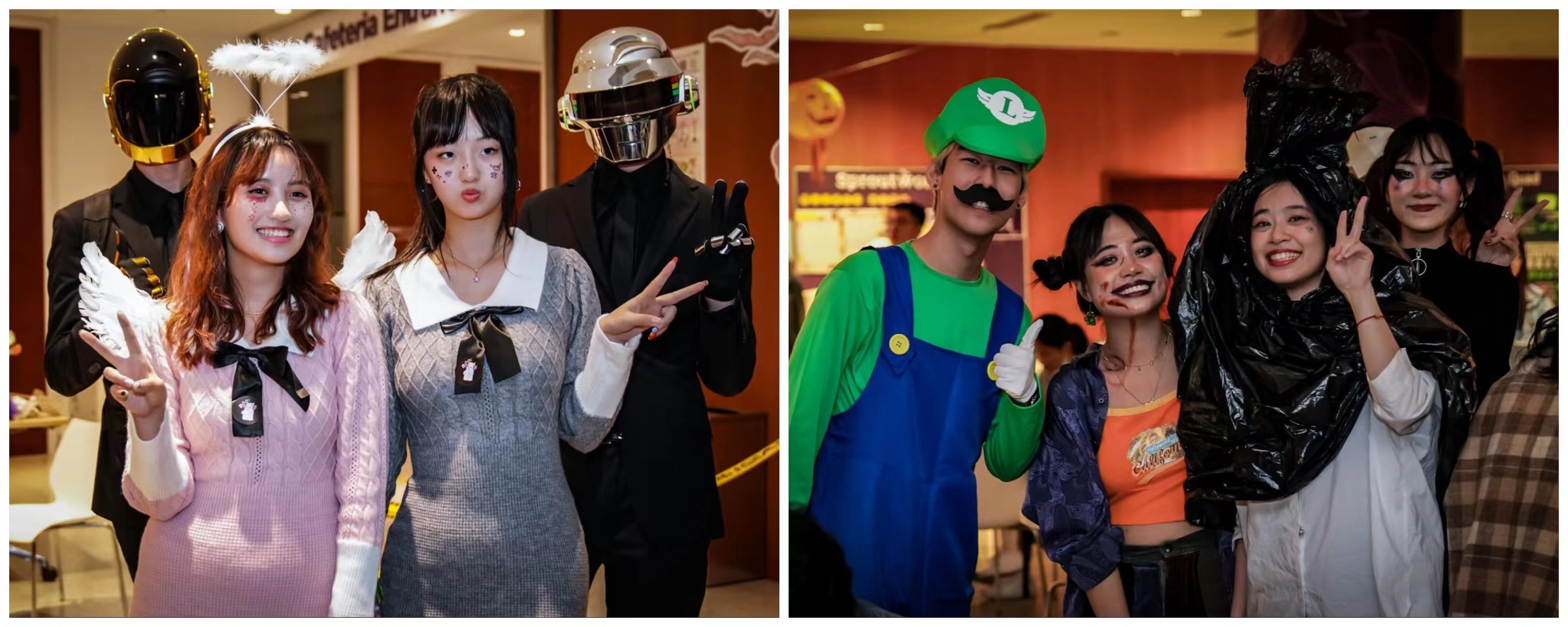 Students dressed up as angels, music icons, and classic cartoon characters.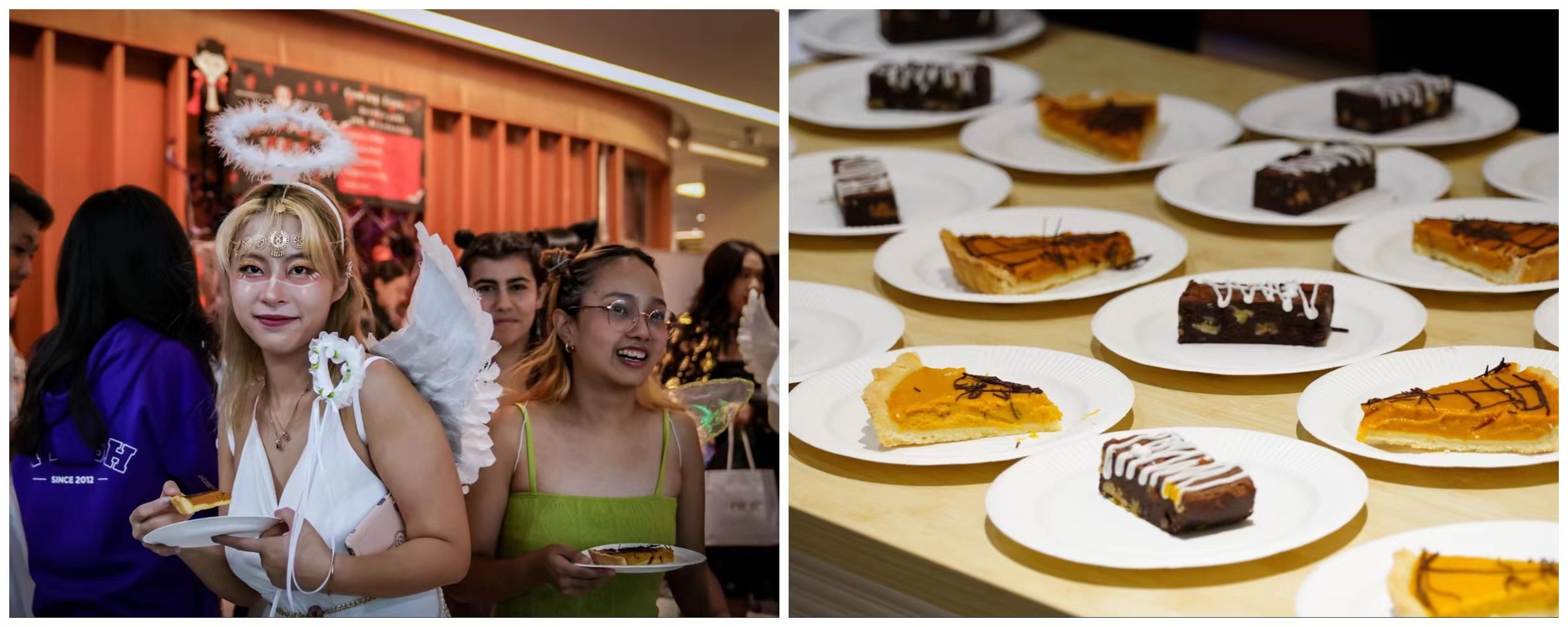 Free slices of pumpkin pie were handed out to those who showed up in costume. Photo credit: Zhang Jingran '26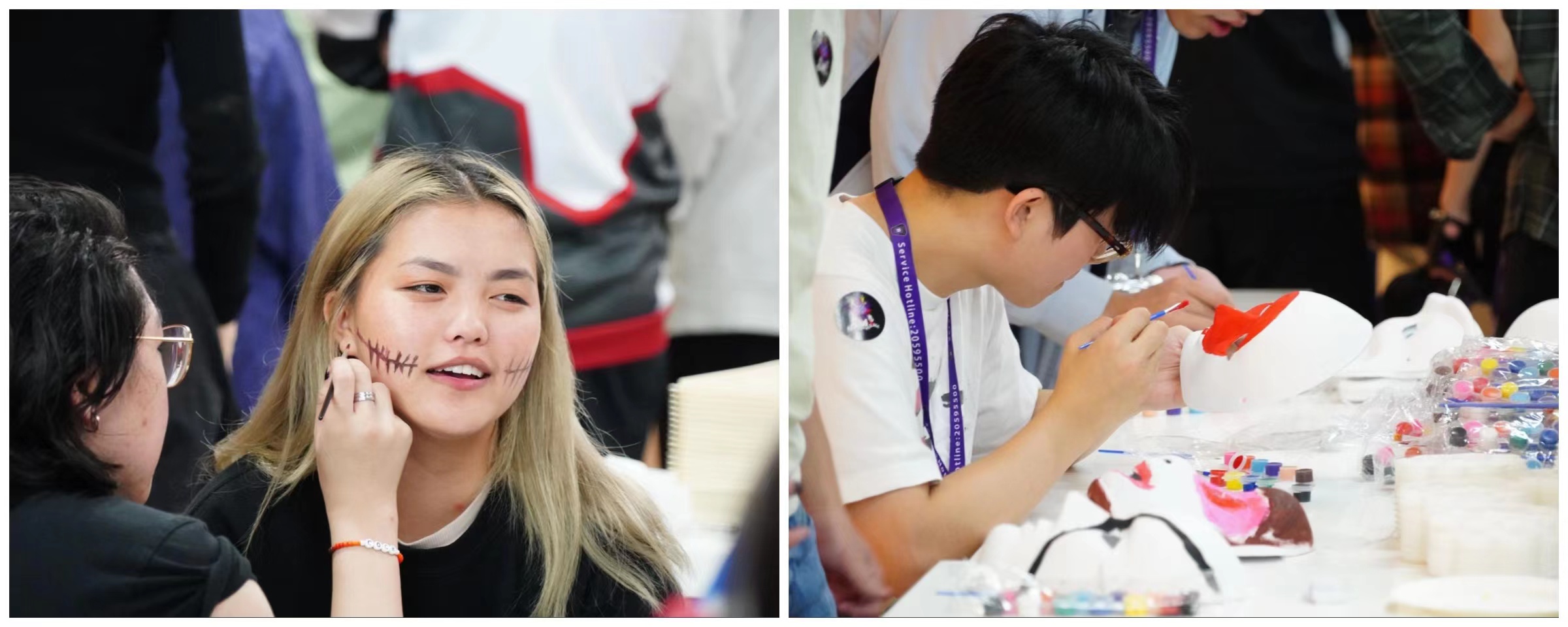 Students looking for a last minute costume had the chance to get their faces painted or decorate their own face masks. Photo credit: Zhang Jingran '26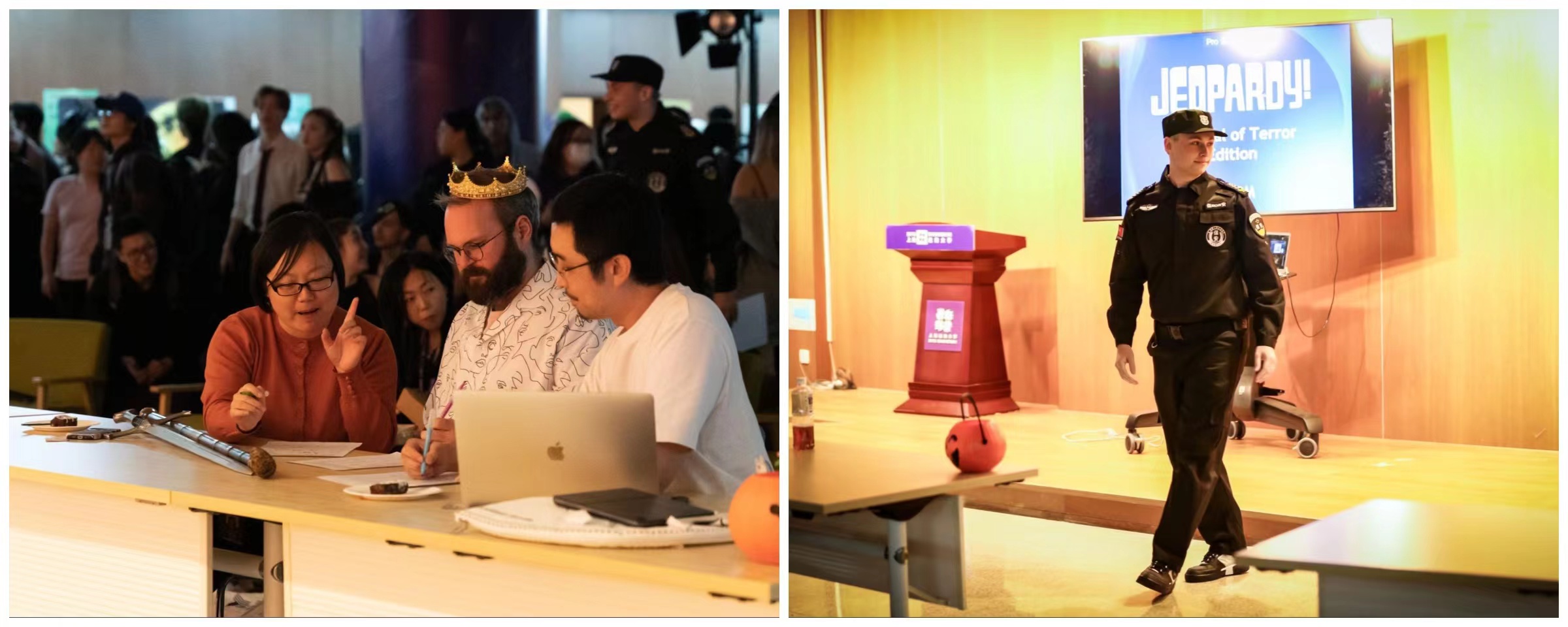 Associate Dean of Students Judy Li, Postdoctoral Teaching Fellow Andrew Wortham, and Professor Jung Hyun Moon judged the costume contest, which had 20 contestants in three categories. Tanya Matsegora '24 won "most creative" costume dressed as an Eco-bat (a bat costume made out of entirely recycled materials), Lan Zhang '26 won "best quality," dressed as anime character "Wei Wu Xian," and Sam Kominowski '25 won "most resemblant" for his security guard bao'an costume. Photo credit: Andy Ye '25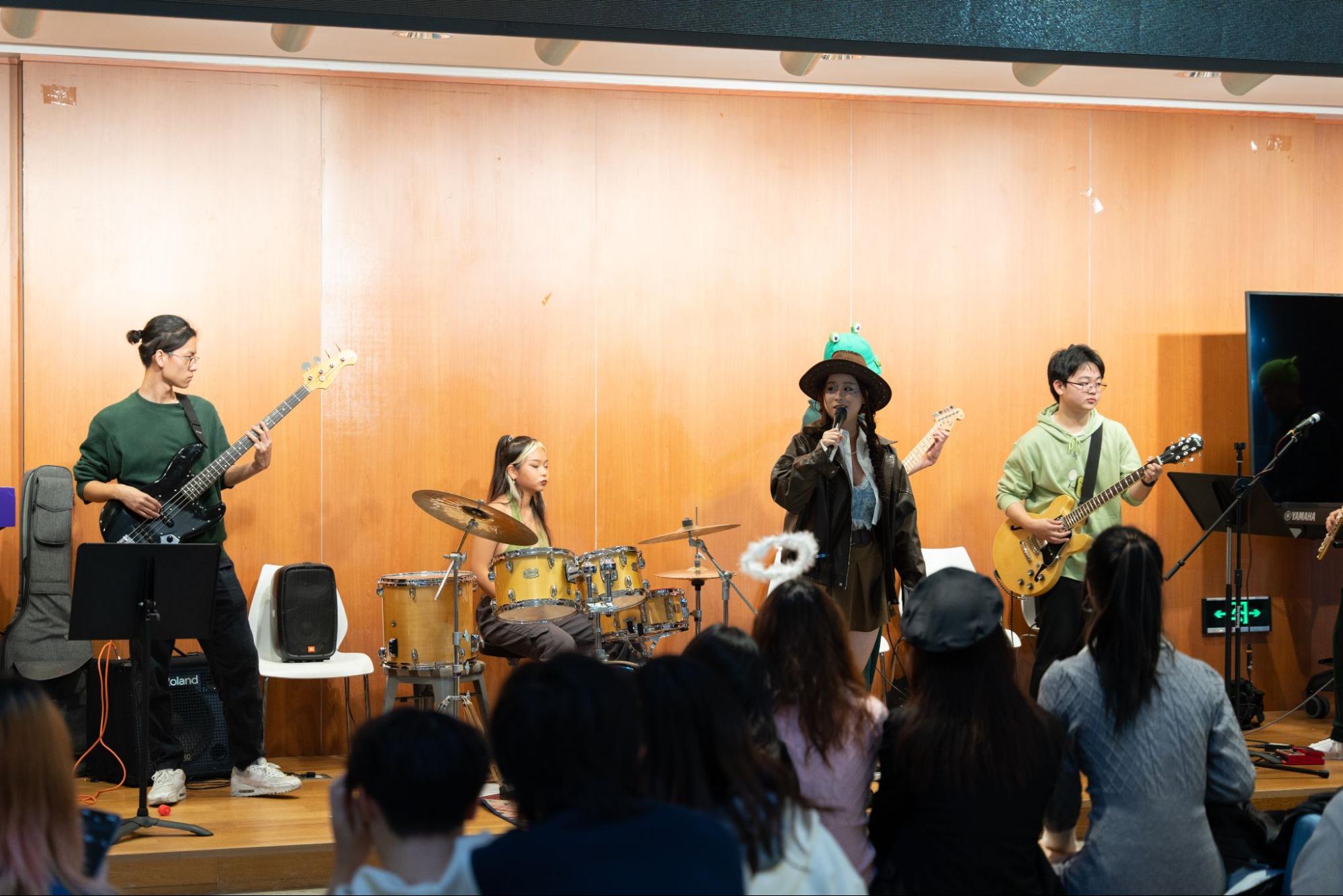 Student band Century Avocado made their first debut on stage, performing a setlist of six songs including covers of "Dance Monkey," "Just The Two of Us," and "Treasure." The band members are guitarists Jacob Zelvin '25 and David Wang '26, bassist Alan Chao '23, drummer Doris Zhang '25, saxophonist Daniel Ni MSW '24, keyboardist Jim Liu '26, and vocalist Katherine Guo '25, and they're already looking forward to their next show at the upcoming Thanksgiving festival. Photo credit: Andy Ye '25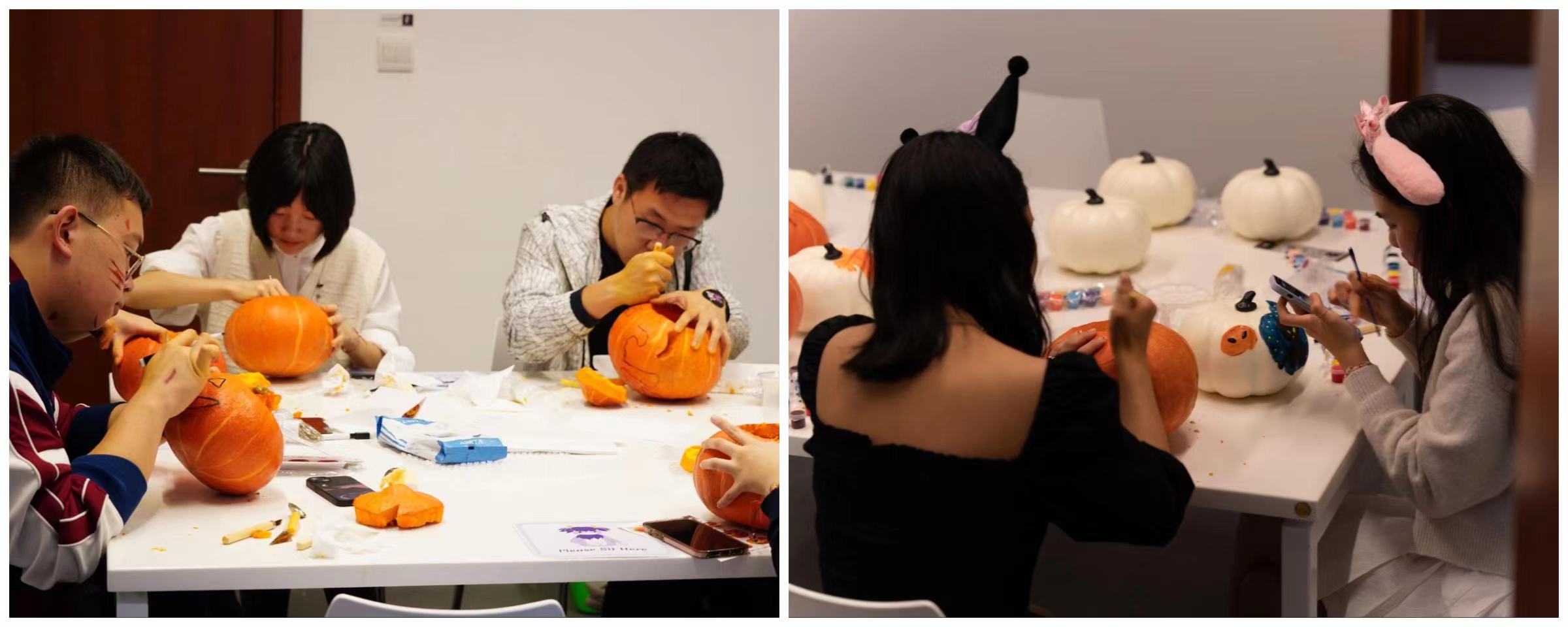 In an adjacent room to the festivities, students took a break from the crowds to paint and carve pumpkins. "October was a very difficult month for many with classes and midterms, so I was very happy that Halloween coincides with the end of the month so we could have a big celebration with the students to celebrate October finally being over!" said Student Government President Stephanie Anderson '23. Photo credit: Zhang Jingran '26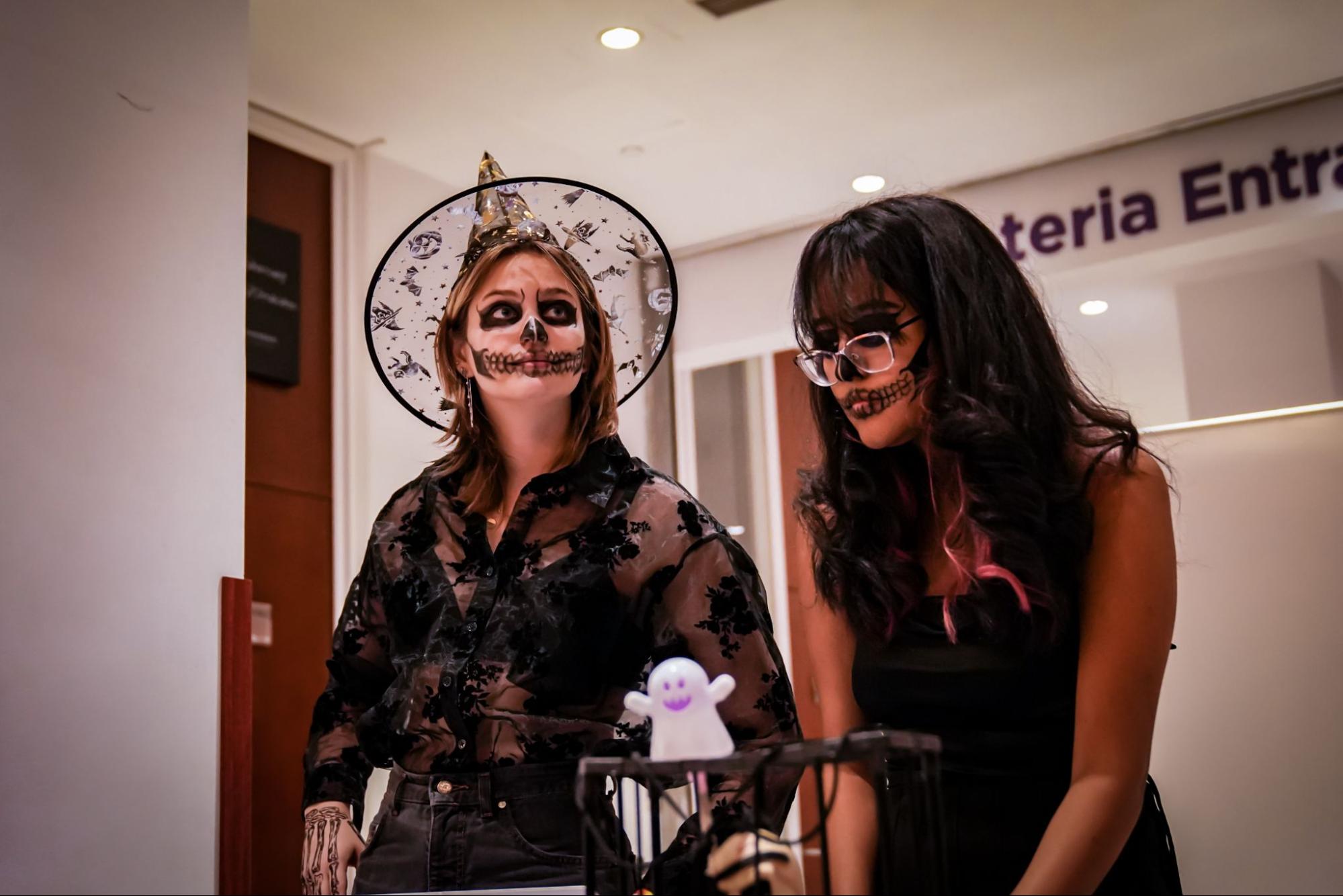 "People often think of Carnival of Terror as a western-oriented event since its date coincides with Halloween," said Julie Wu '25, director of the Student Events Committee. "Even though a typical Halloween event will also attract many students, we want those from different cultural backgrounds to feel a sense of belonging, which is compatible with the value that NYU Shanghai has always been emphasizing and practicing. Among all these activities, I thought Jeopardy was the most successful one in terms of cross-cultural interaction. I can still recall the excitement of a Mongolian student when a question related to a Mongolian mythical monster appeared on the slides." 
Test yourself with some Jeopardy questions! 
Q1: this is a legendary monster in Mongolia which is shaped like a sausage and can kill at a distance
Q2: In Japanese culture, this creature lives in the waterways, has a turtle shell and can walk upright like a human
Q3: This is a Chinese monster symbolizing greed in Shanhaijing (山海经)
A1: Mongolian Death Worm
A2: Kappa
A3: Taotie (饕餮)