An old adage goes, "the worst thing that can happen to a gambler is winning." The wisdom may seem counterintuitive, but Zhao Bin, Visiting Assistant Professor of Finance at NYU Shanghai has the research to prove it.
An expert in behavioral finance, Zhao studies how individual investment decisions translate into long-term investment behaviors, which can grow to impact the market as a whole.
In a new video released by the Center for Business Education and Research, Zhao uses the China A-share market to illustrate her point. IPO allotments for A-shares are in such high demand that purchasing rights are granted by lottery. Individual investors who have the good fortune to obtain an IPO allotment might be rewarded with a phenomenal 44% return on the day of purchase.
Zhao says, "Inspired by that, people might become excited and even overconfident about their prospects and trade more actively."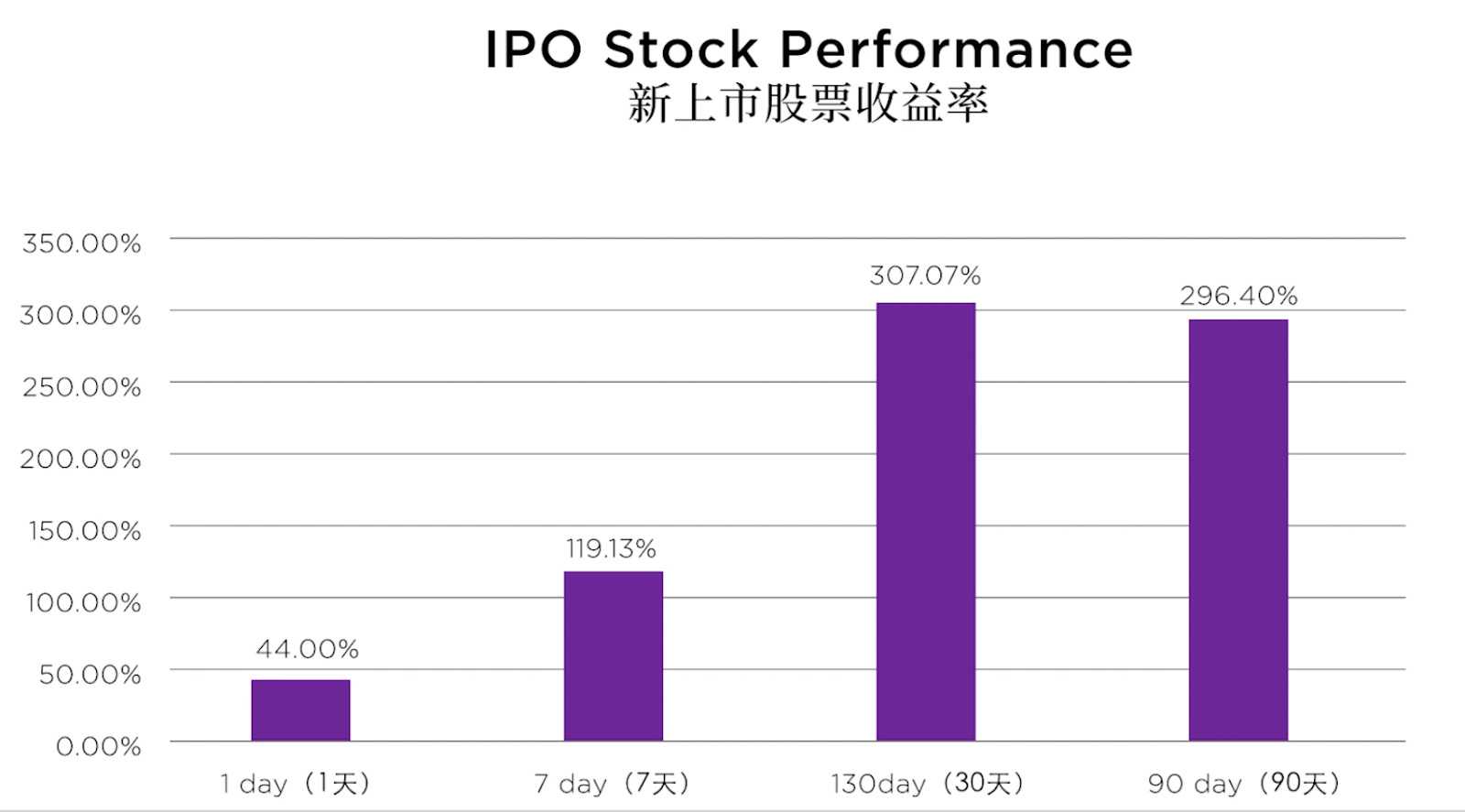 A-share IPO returns over 90 days.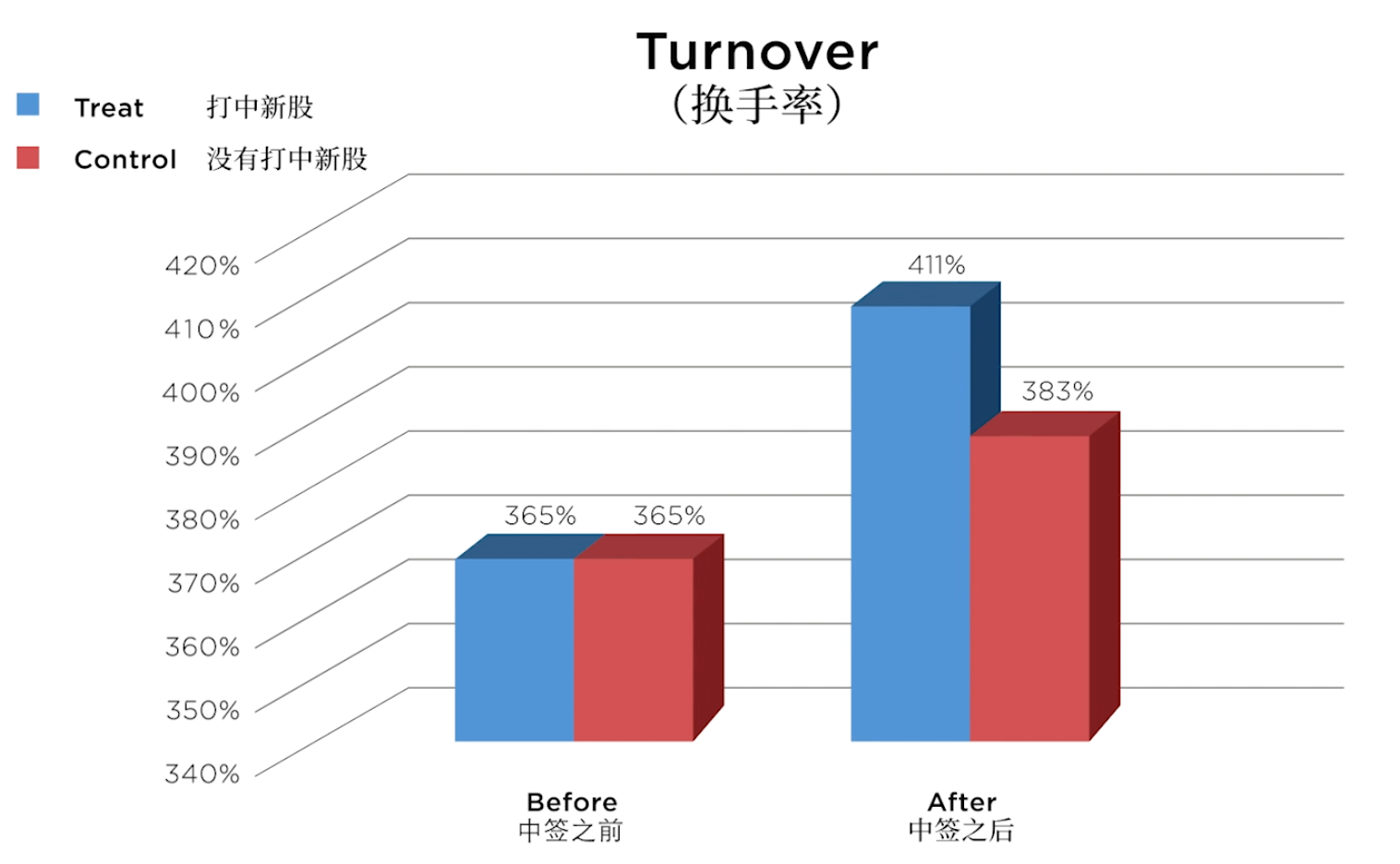 A comparison of turnover rates before and after an A-share IPO is put on the market. In blue are turnover rates for investors who are granted an allotment, in red are investors who do not. Statistics indicate a higher turnover for investors who win purchasing rights.
Investors who are overconfident may end up losing money in the long run, as they make rash decisions in following trades. Statistics show that net wealth of individuals who win an IPO allotment tend to decline over time.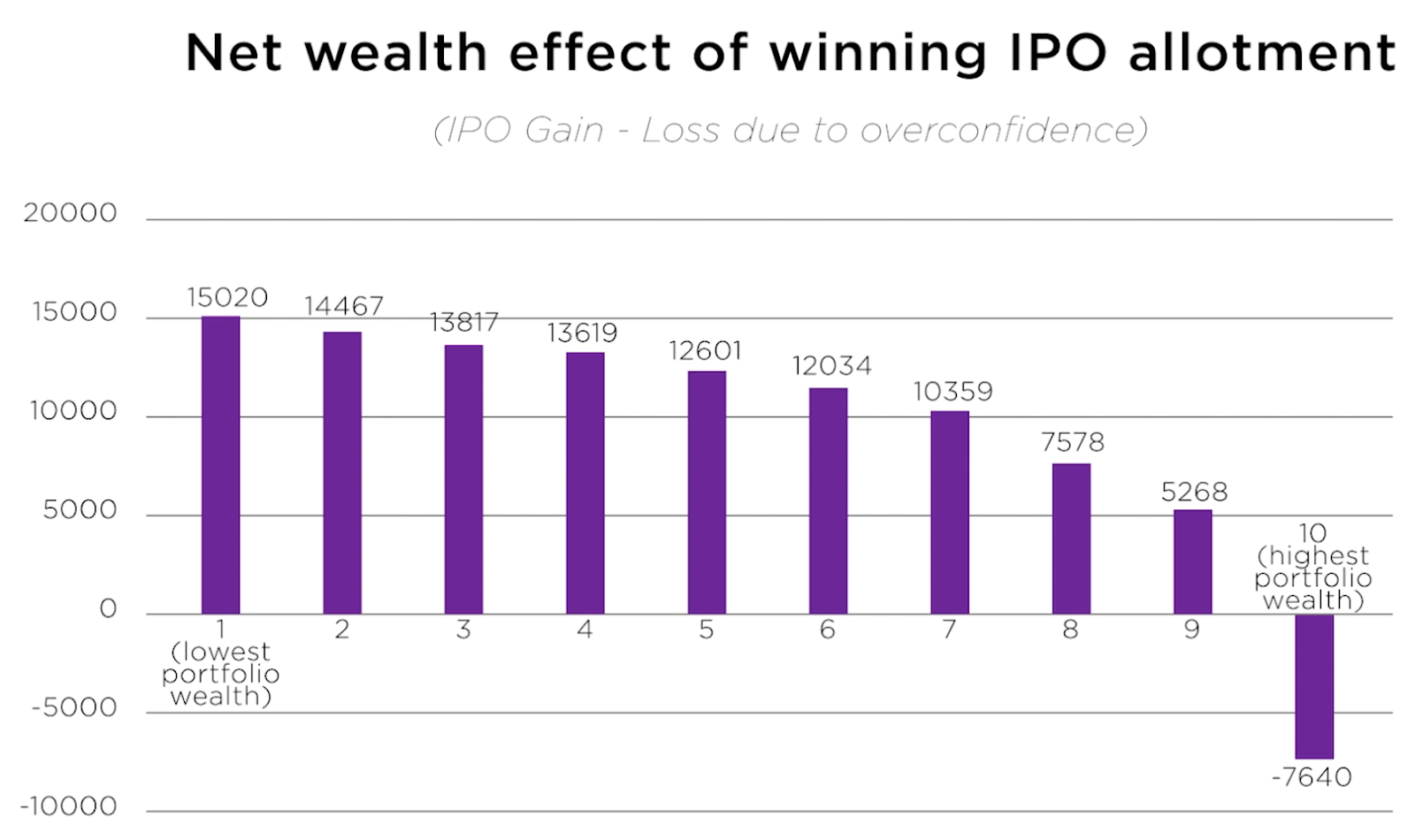 A survey of portfolios of winning IPO allotments shows net decrease in wealth as time goes on.
"Behavioral Finance helps us to start being aware of ourselves, our emotions and needs, and also look at the forces that drive our decisions," Zhao explains. "It is important to look at the original cause for our decision, because it determines the direction where we will proceed.. Being aware of ourselves [means] we will also be aware of how our behavior will affect our peers and colleagues, and how our economic behavior will impact our society and economy. "
Professor Zhao Bin is a Visiting Assistant Professor of Finance at NYU Shanghai with a research focus on Behavioral Finance and China Financial Market. She holds a PhD in Finance from the University of Wisconsin-Madison and is a member of the Center for Business Education and Research (CBER) at NYU Shanghai, which aims to promote innovative research on China-related business and to inspire academic collaboration among industry leaders, business faculty and students.
__________________________________________________________________
Read More: 
Is It Time for a Sale? Professor Jin Huang Parses the Economics Behind Discounts