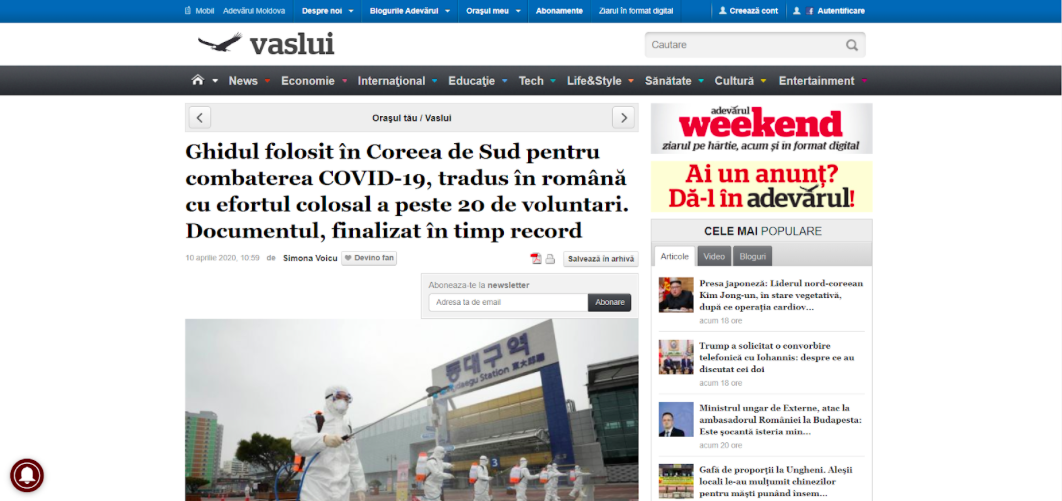 News report about Margarint's project (in Romanian).
Vlad-Dumitru Margarint, Postdoctoral Fellow of Mathematics at NYU Shanghai initiated and coordinated the translation into Romanian of the South-Korea Guide against SARS-CoV-2. South Korea was one of the first countries to grapple with COVID-19 after China, and the nation's responses has been lauded as one of the world's best.

Working with Bayar Ilhan, a Neuroscientist whom Margarint had met at the University of Oxford during his PhD studies, Margarint crowdsourced a team of medics, professional translators, researchers, and lawyers to complete an initial translation of the 75 page document in five days.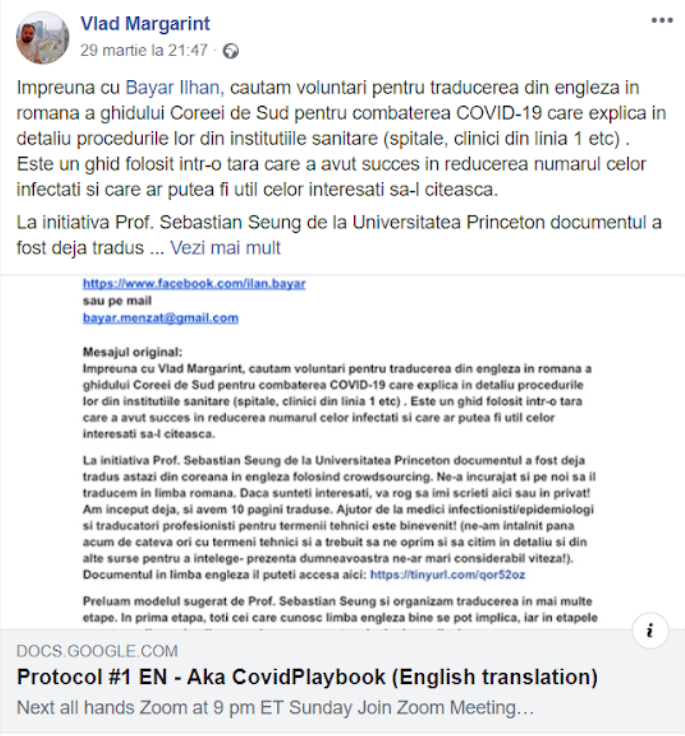 The call for collaborators on Facebook.
The team devoted their time on the weekends and after work hours on weekdays to work on the Romanian version of the guide, which had been initially translated into English through another crowdsourcing effort by Professor Sebastian Seung of Princeton University.
The final version of the guide was completed after another week of consultations with medical and public health professionals and professional translators in order to assure equivalence between the South Korean and Romanian versions.
The initiative was positively received, and the Romanian Minister of Economy, Energy, and Business Environment, Dr. Virgil-Daniel Popescu reached out to the team once he read about the project on social media, and later presented the final document to the Romanian Government.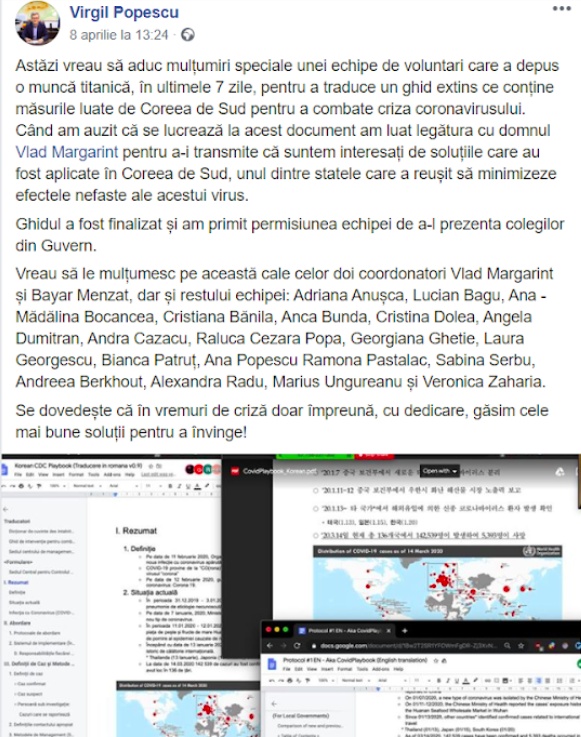 Social media post about the project by Minister Popescu
Margarint and Ilhan's project was reported about in Romania's national media and medical newspapers. It was also widely shared among medical professionals in Romania and hospitals throughout the country. 
Visit https://www.proiectecovid.org/ to learn more.