For a second year, NYU Shanghai and New York WILD Film partnered up for a one-day film festival featuring documentaries on topics related to exploration, adventure, wildlife and the environment. 
"This year for the 5th annual New York WILD film festival, our theme was stories of heroes and hope," said founder and executive director of the festival, Nancy Rosenthal. 
The films screened at NYU Shanghai presented the theme in various contexts. The topics ranged from The Black Mambas, a short documentary, which follows the world's first all-female anti-poaching unit in South Africa, to Break on Through, about 19-year old climbing sensation Margo Hayes who pushes her mind and body to reach new heights. 
The festival also showed the impact of climate change in movies such as Adaptation Bangladesh: Sea Level Rise, as well as shedding light on endangered animals in RARE: Creatures Of The Photo Ark. 
The films producer and director Chun-Wei Yi attended a post-screening discussion where he talked about his collaboration with National Geographic photographer Joel Sartore and the 5,000 endangered species documented for the project.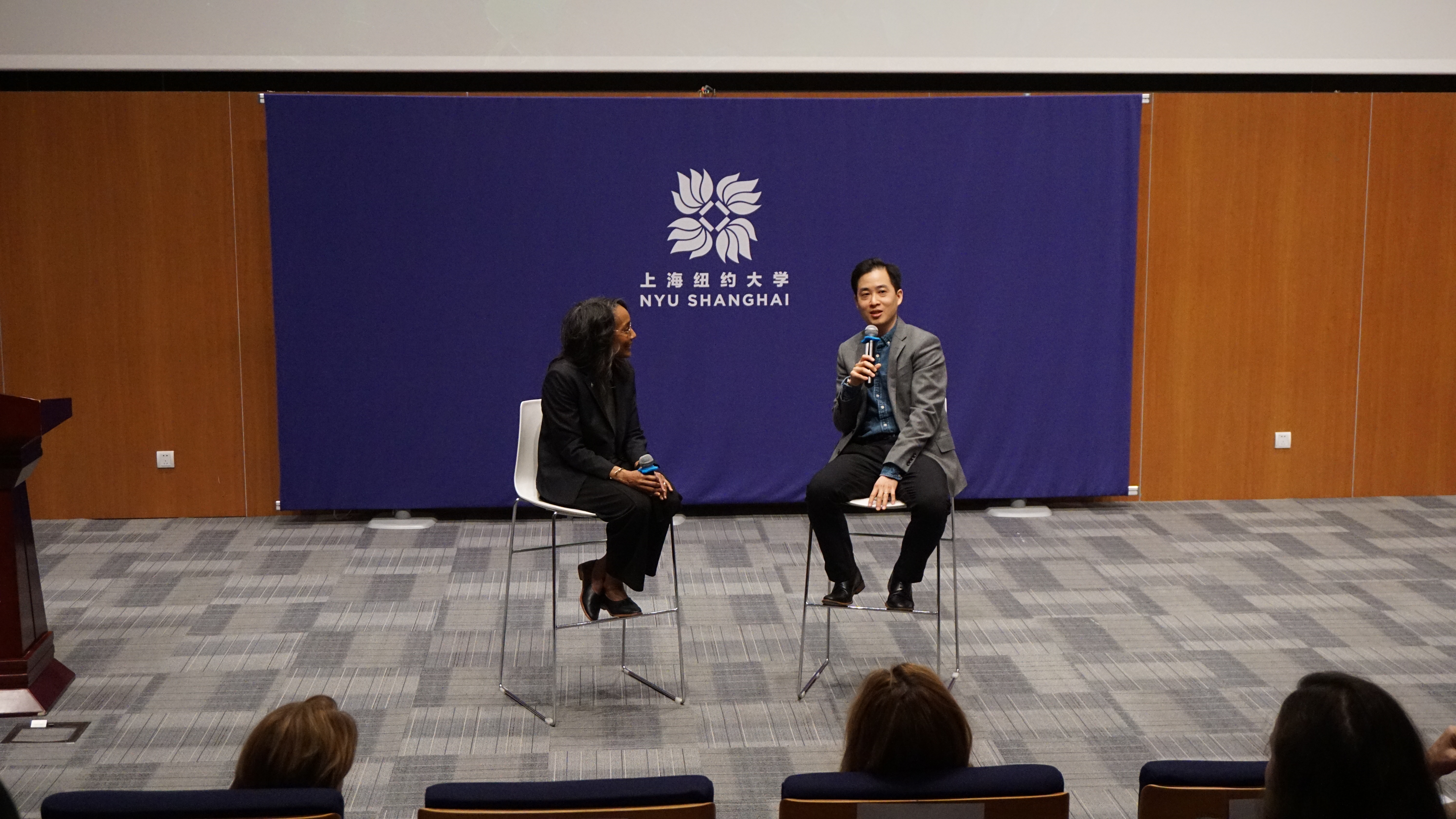 Director Chun-Wei Yi in discussion with Natalie Cash from the Wildlife Conservation Society in New York 
As part of the tradition, the afternoon included a balloon launch to celebrate the festival at NYU Shanghai. 
"Seeds are put inside biodegradable balloons," said Director of External and Academic Events, Constance Bruce. "They float around Shanghai and when they finally dissolve, they lay seeds that are native plants to Shanghai."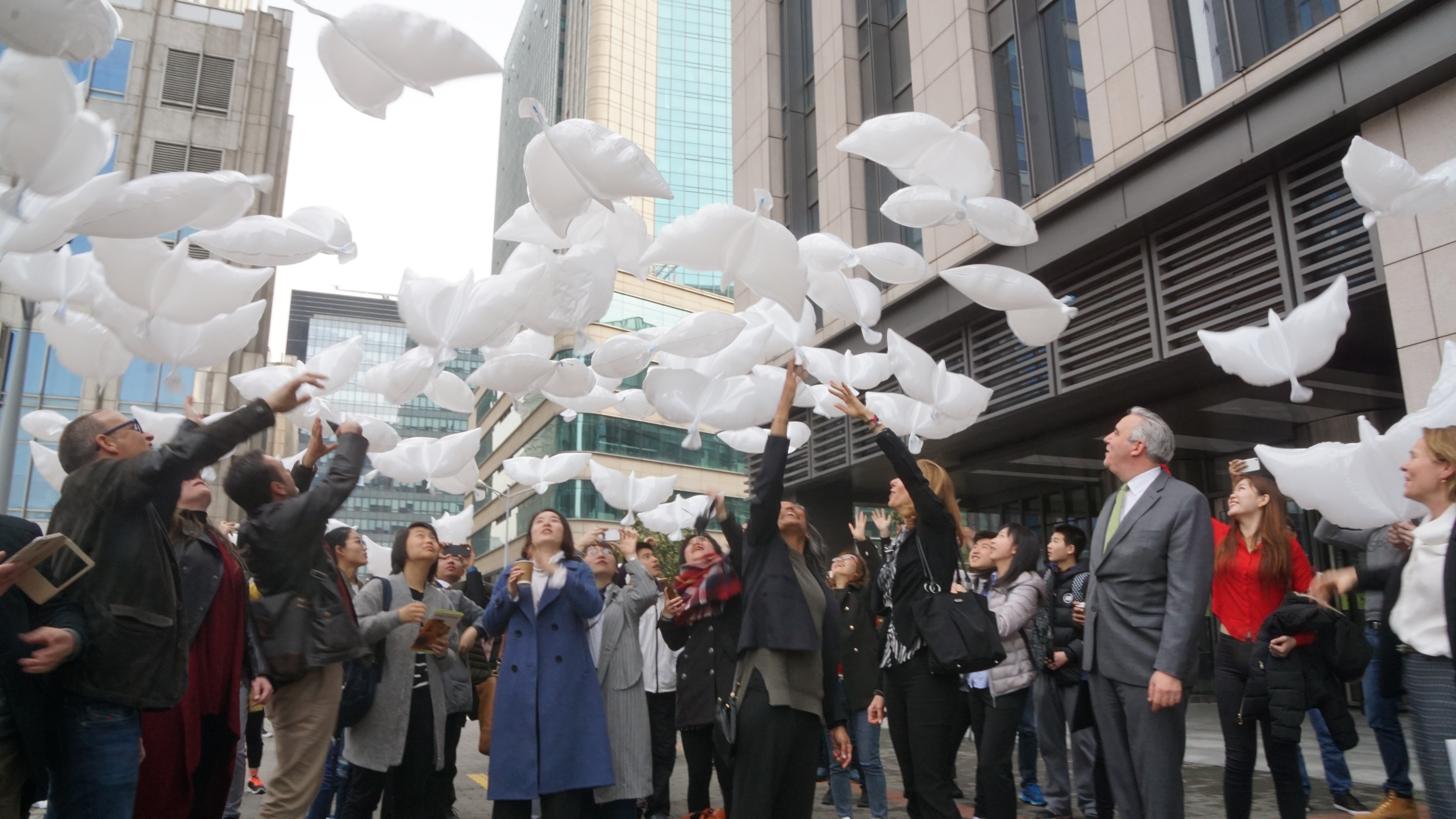 Concluding the festival was the screening of JANE, an intimate portrait of primatologist and anthropologist, Jane Goodall, and her groundbreaking research with chimpanzees. The screening was followed by a discussion with John Calvelli, Executive Vice President of Public Affairs for Wildlife Conservation Society, and Tori Zwisler, Board Chair of Shanghai Roots & Shoots. The discussion was moderated by Ivan Rasmussen, Assistant Professor of Practice in Political Science at NYU Shanghai.