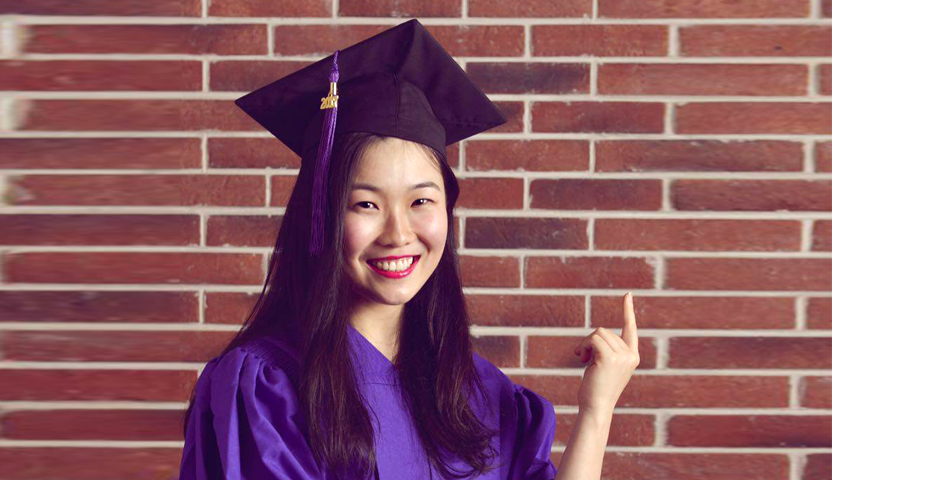 After graduation, Yixu Lin '17 started her career at Boston Consulting Group (BCG) as an Associate Consultant, which she describes as her dream job. Passionate about both business and the arts, Yixu talks about how she balances her new work life with her interests, which include yoga, dance, and hosting commercial conferences.
Tell us about your current work at BCG? What attracted you to a career in business consulting?
I had previously tried to start my own business and had experience interning for non profit organizations and art galleries while in college. In my sophomore year, as a representative for NYU Shanghai, I attended China Thinks Big, a social entrepreneurship competition and conference at the Harvard Business School, where I gained insight into how people work in the consulting industry. As a fast-paced and challenging environment, it felt like the right place for me, so I applied for a job at BCG and was offered a position after six-rounds of interviews.
I started my career as an Associate Consultant last October. I advise leading organizations in value-creation strategies, innovation, transformation, supply chain management and more. For these first two years, I have the freedom to choose whichever industry I would like to focus on. So far, I have done two cases in Education and TMT industries, with function of Due Diligence and Strategy. I am currently working on another strategy case in Consumer Goods industry.
Outside of being a consultant, you are also are an international certified teacher of yoga and aerial yoga. How did that become part of your lifestyle?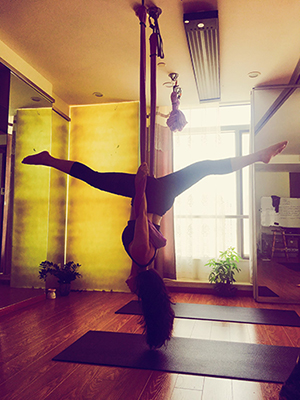 I started yoga at age twelve and have been practicing it for ten years, fully integrating it into my life; it helps me stay connected to my authentic self.
To challenge myself, I decided to enroll in a one-month-long intensive training program that taught me yoga philosophy, history, breathing, anatomy, psychology, posture, and meditation. Upon completion of the program, I received an International Yoga Teacher Certificate. Going for the Aerial Yoga Teacher Certificate was my way of trying to level up the fun, because dancing and hanging free on aerial silk is such a thrill and release! I find dance and choreography to be two of my emotional and creative outlets.
When did you start dancing?
It started at NYU Shanghai, when professor Aly Rose picked me to dance a solo piece, "The Cabaret In Me," at the end-of-semester show. To prepare for that performance, I danced for 20 hours on weekends and immersed myself in the music while having meals, taking showers and even while I slept, so that I could better feel the music while coming up with moves.
I was touched that the whole dance class formed such a close bond; through every struggle, we cheered each other on and the performances were a huge success. I have since then fallen in love with dance and choreography. Just as poet Rumi puts it, "Dancing is not just getting up painlessly like a leaf blown on the wind, dancing is when you tear your heart out and rise out of your body to hang suspended between the worlds."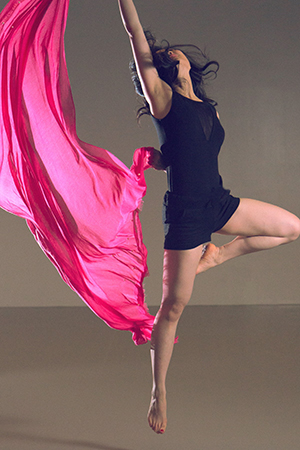 How do you balance these passions with your busy work life in the consulting industry?
I think prioritization and time management are the keys to a successful balance of life, work and hobbies. My life really depends on the projects I am staffed on. It ranges from working crazy hours until 3:00 a.m to being on "beach" mode for a few days at a time. When I am not that busy, I do aerial silk yoga. When at work, I prioritize efficiency so that I have time to sleep and exercise. On weekends, I prioritize quality family/ friends' time to really enjoy life.
Do you have any advice for fellow NYU Shanghai students considering their future career paths?
Take things slow and respect your authentic self. Not until I started working did I realize that being a student, you are encouraged to be "selfish." So take advantage of this valuable time to try whatever your "selfish" needs are. You shoulder so much less responsibility and risks; you have so much freedom to choose how you spend your own time and dive into whatever you feel passionate about; you have the privilege to ask for help and screw things up.
Take classes that will have potential impact on you for the next 50 years instead of 5 years of your career; go on dates with people from different backgrounds, learn about each other more; try launching your boldest and most interesting ideas so that when looking back on your life in later years, you won't have any regrets.