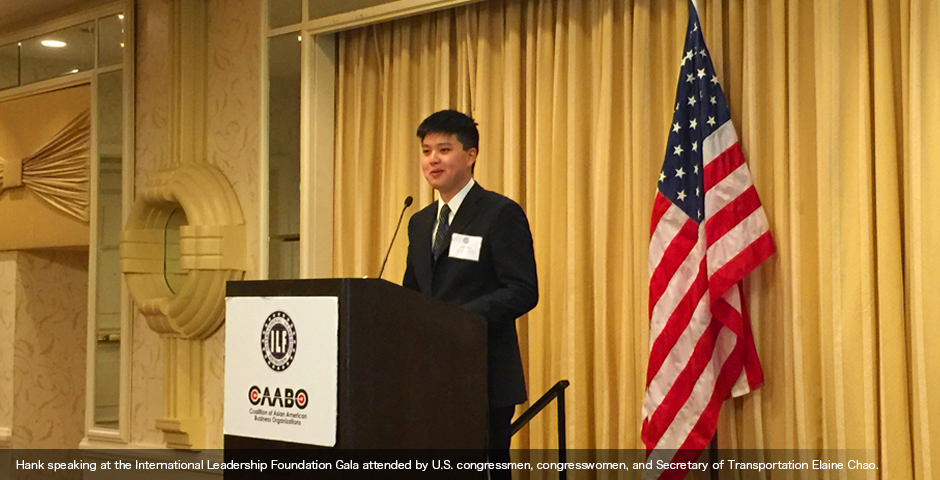 Summer is a time for travelling, relaxing, catching up with family and friends and… internships. Hank Wu, a rising sophomore at NYU Shanghai, spent part of his summer interning at the U.S. Department of the Treasury in Washington D.C. where he also participated in a civic leadership development fellowship. The native Pennsylvanian, who plans to major in Business and Finance as well as Computer Science, tells the Gazette about his experiences.
What motivated you to apply for an internship at the U.S. Department of the Treasury ?
I realized that so many of my ambitions are shaped by the public sector and public policy. Whether it's building the future of transportation with Hyperloop or building the future of microfinance with blockchain, the federal government will always play a substantial role. At the U.S. Treasury in particular, I was excited to not only see how the organization planned to shape the future with economic policy but also how it planned to shape itself with new technology.  
 
What was the best part of your internship experience?
I appreciated that during my first day at the Treasury, my boss sat me down and spoke to me about my goals for the future, and she even went so far as to help me pick an internship project meaningful to my future ambitions.
Also, Washington D.C. is a place that has the range and influence of a large city but the intimate familiarity of a small town. It is so easy for D.C. interns to meet each other and develop meaningful connections. As a result of this networking, D.C. interns will often know a peer directly involved with something exciting that is being covered in the political media. This has lead to so many exciting experiences. For example, my peers and I were given an opportunity by a fellow intern to visit congress the day former FBI Director James Comey gave his testimony to the Senate Intelligence Committee.
 
Tell us about the fellowship program you took part in.  
The International Leadership Foundation (ILF) Civic Fellowship is designed to foster the next generation of leaders from the AAPI (Asian American and Pacific Islander) community. The program itself consists of two parts: workshops and independent research for a policy white paper. For me, the policy white paper was the most exciting aspect of the fellowship. I was fortunate enough to lead a group of five ambitious students on policy research for patent reform. Being able to engage directly with policy that matters to me was meaningful in an almost indescribable way. For much of my life, I have been a passive observer to so many of the world's problems. Being able to finally contribute to the discussion, even if it is a minuscule contribution, is something I have waited my entire life for.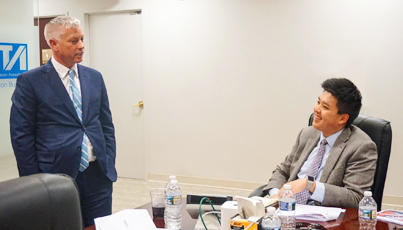 Hank Wu at an ILF entrepreneurship event hosted by David Vardeman, head of business banking at Capital Bank.
What lessons did you learn from these experiences?
The greatest lesson imparted onto me this summer actually came from one of my peers. Upon hearing how excited I was about blockchain's ability to drive down post-trade settlement times, one of my ILF cohorts helped me develop a meaningful relationship with his family friend who currently works as a senior level executive in the fintech industry. It was a rare but genuine act of kindness. This single experience has shaped my outlook on how young professionals should engage with each other; we should strive to facilitate the success of our peers, not because we might receive a favor in return, but because this positive environment allows all successes, including our own, to thrive. I will treasure the kindness and generosity demonstrated from this peer for the rest of my life.
Watch Hank's speech about his experience at the US Treasury and as an International Leadership Foundation fellow, delivered to ILF supporters and donors at a gala event in Washington: https://youtu.be/2rGq2VnkCaA
Check out other NYU Shanghai summer stories here.