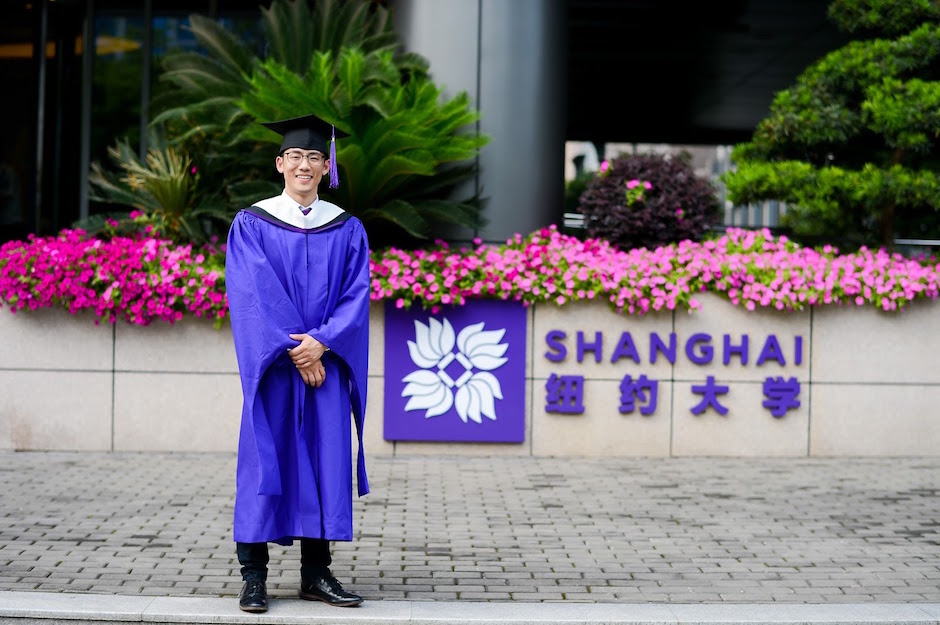 Hometown: Shanghai, China
Graduate Program: NYU Shanghai - NYU Steinhardt Master's in Teaching English to Speakers of Other Languages (TESOL)
Undergraduate Major: BA, English Language and Literature, Fudan University
Graduation Destination:  Founder and CEO, Xuber Education 寻育国际教育
English teacher and Shanghai native James Yang Zhi, M.A. '20, had just started an English education company when he heard about a new master's program designed for working professionals, Teaching English to Speakers of Other Languages (TESOL) jointly run by NYU Shanghai and NYU Steinhardt. The program seemed to be a perfect fit.
"We teach K-12 academic English courses and provide international education counseling for families in China and around the globe," says Zhi. "I knew that the TESOL program would help me answer many of the questions I had encountered in building my business, training teachers, and designing curriculum."
Over the years, Zhi had worked as an English language news reporter for CGTN, China's international television channel, as an English writing test prep teacher, and at an English language startup. When he enrolled in TESOL in 2018, Zhi's company, Xuber Education 寻育国际教育, consisted of himself and two freelance teachers. Now, even as he took courses part-time on the weekends and in the summer, he has been able to grow his company into a 7-person team, with 20-30 part-time teachers and 300 students around the world.  
"The flexible schedule was perfect for me as a full-time worker," Zhi says. "I would encourage full-time teachers and leaders in private education sectors to consider the program."
Zhi remembers his first on-site class at NYU Shanghai with the program's co-director, Robin Harvey. "When she greeted us, she started speaking Hindi rather than English or Chinese. It surprised us. We were impressed how she was able to take us back to a time of hearing language as a baby—new but somehow innate to each of us."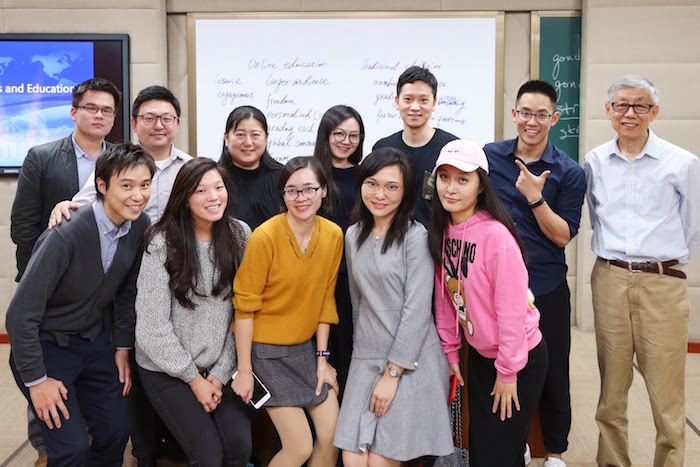 Zhi and his classmates during a visit to a middle school in Shanghai.  
Zhi also appreciated NYU Shanghai's close-knit and diverse learning environment. His classmates, who ranged in age from their early 20s to 40s, each came to the program with at least two years of prior teaching experience and from different industries. "Everyone was very eager to share their experience," Zhi says. "It was easy to relate the theories we were learning to our own jobs, because this is what we do on a daily basis."
Classes were interactive, with a mix of lectures, theory-based group discussions, and teaching demonstrations. Zhi also discovered new teaching resources that he found immediately applicable to his own business. "I was introduced to Quizlet, Kahoot, and other hands-on tools that I can use in my classes and spread to my teachers to make use of." 
Zhi says he was inspired by the program's summer term at NYU Steinhardt. 
"We visited many museums and came up with ideas to combine visual thinking with language teaching because that's one way a lot of students learn," he says. "In a traditional Chinese teaching setting, students are more textbook-based learners, so there's minimal exposure to colorful, rich visual aids, but it's pretty important in helping them improve their language skills—from basic understanding and memorization of vocabulary to presentations and writing tasks."
Making effective use of visual learning was something that Zhi wanted to emphasize in his own company's curriculum. "After I came back to my job, I gave a lot of speeches on this point and encouraged and trained teachers on how to integrate visual aids in their teaching." He also learned how to help his students manage difficult writing tasks by scaffolding them into smaller, manageable chunks to take on one step at a time, ultimately reducing the pressure as students make steady progress through assignments.
In New York, the TESOL group also went on excursions, including a visit to NYU School of Law, a private institution founded by an alumnus, as well as the popular children's educational television show, Sesame Street. "That was one point where it went beyond my expectations," says Zhi. "We saw a lot of different industry sectors in the TESOL field…[and] had a chance to listen to retired professors and younger, high-achieving fresh graduates who were starting their own companies doing test prep in the US. It was not just sitting and lectures."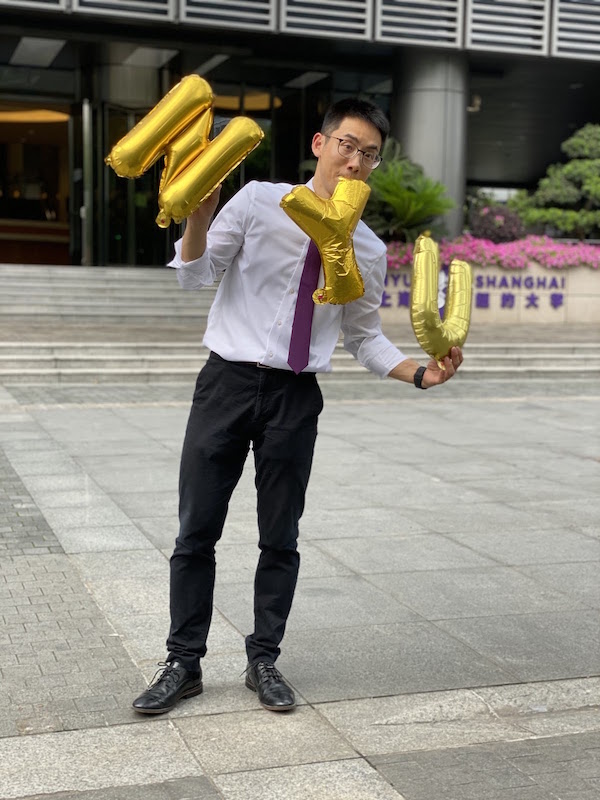 Zhi says that the TESOL Masters has helped him better market himself as a researcher and teacher while boosting his business to clients through new teaching concepts and a professional, less profit-seeking image. The program has been instrumental in how he continues to develop his business's K-12 curriculum.
"We really found a clear niche and clear market, because a lot of private training centers focus on test preparation from a theoretical and academic perspective, but we emphasize the importance of building fundamental skills, otherwise test prep courses would be a waste of time and money," says Zhi.
Zhi says that his two years with NYU and NYU Shanghai have made him even more academically ambitious. He's considering pursuing a Ph.D., hopefully, he says, with NYU.
--
Read Dai Weiduo's graduate student spotlight here.