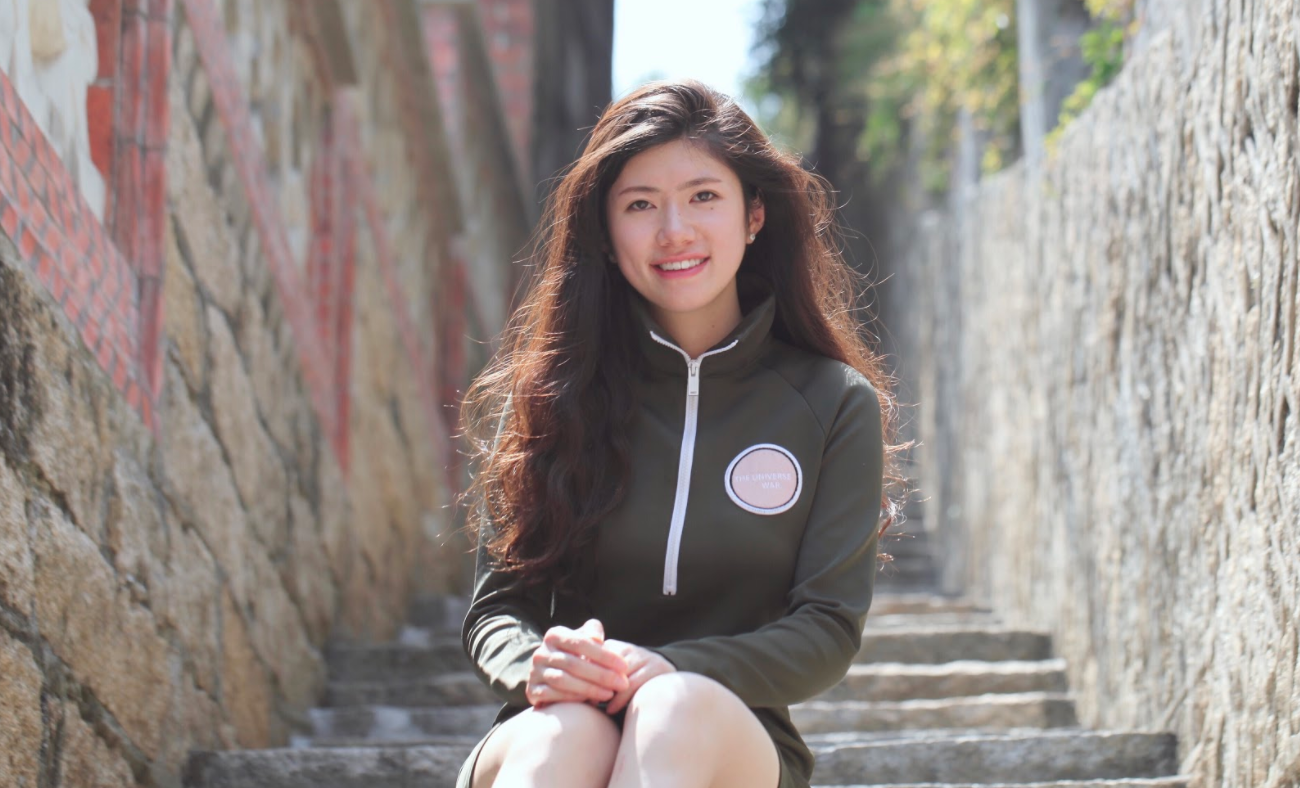 "At NYU Shanghai we've had the opportunity to build something from zero," says Angelina Ye '18, a business and finance major and Shanghai native.
 
Ye recalls her first two years at NYU Shanghai, when she won the championship in Sandtable Business Competition and helped facilitate the NYU Stern Political Economy Exchange, NYU Shanghai's first ever globally-run student club that connected with NYU's campus in New York and the NYU global site in London.
"When I went to New York in my study away year, it was interesting to see how the club's atmosphere compared with Shanghai. In New York there was a larger focus on networking, so we would invite guest speakers, usually alumni, to talk about their experiences," Ye says.  "It was great that we could leverage this global network in three cities, and it was so cool to see how a new club developed from nothing." 
 "If I had gone to another university that already has a long history, I think it would have been harder to create new things." 
 
It was at NYU Shanghai that Ye also discovered a love for creative coding—one of her digital artworks recently went on show at Shanghai's Maker Carnival in October. 
 
"Interactive Media Arts (IMA) opened a new door for me," says Ye, who chose to minor in the subject. "While business and finance built my logical and rational side, IMA built up my creative side, helping me see things from different perspectives. In every class I've learned something new and been able to develop my own projects."  
After graduation, Ye will work full-time with Asia Pacific Model E-Port Network (APMEN), a non-profit international organization established by APEC (Asia Pacific Economy Conference) that promotes the connectivity among the Asia Pacific region and economies. She has already established working part-time with them since winter break.
"By joining this international organization, I'm honored to be a part of increasing paperless transactions, linking data throughout the whole region and reducing the cross-border trade costs," says Ye. "I love this job and I love what I can do there. I want to show some social responsibility and make the world a better place. I feel like NYU Shanghai trained us to be world citizens and make the world our major."
For students who are testing the waters of where to work, Ye's advice is to "try a lot of different things" as far as internships and industries go. At NYU Shanghai's recent I AM LIMITLESS conference, she drew on her experiences as an intern for consulting firms Solidiance and McKinsey, and some internet startups, and also shared her stories as a volunteer tour guide in Florence Santa Maria Cathedral when she studied away in Italy.
"When you're an intern, the opportunity cost is relatively low and you get to know the industry pretty quickly," she says. "People will teach you because they don't expect you to already know a lot. If you don't like the industry, that's totally fine because you are still young and you can try other possibilities."