Born and raised in Magna, Utah, a township of less than 30,000 with over 10 Mormon churches in a 3 mile (5 km) radius from his home, it wasn't until Carter Christensen '23 went on a trip with his high school music program to New York City that he began to consider attending university in a big city far away. They attended a Broadway show, performed at Carnegie Hall, and sat in in a class at NYU's New York Campus. 
Watching the way the professors at NYU interacted with students convinced him that he wanted to apply Early Decision. "The course was almost like a Socratic seminar - not just the professor teaching, but the students were contributing a lot," he says. "Seeing how people interpret things from their individual perspectives is very important to being able to grow and educate yourself more." 
Another trip helped him make the decision to study in Shanghai. In his senior year, he spent two weeks in China visiting a school in Zhangjiagang and practicing his Chinese skills. Wanting to continue learning Chinese, applying to NYU Shanghai seemed like the best next step. 
That first day at NYU Shanghai, he met so many different people and heard so many different languages. "It was intimidating to go somewhere new," he says, "but I was excited to be able to not just always be interacting with the white American perspective."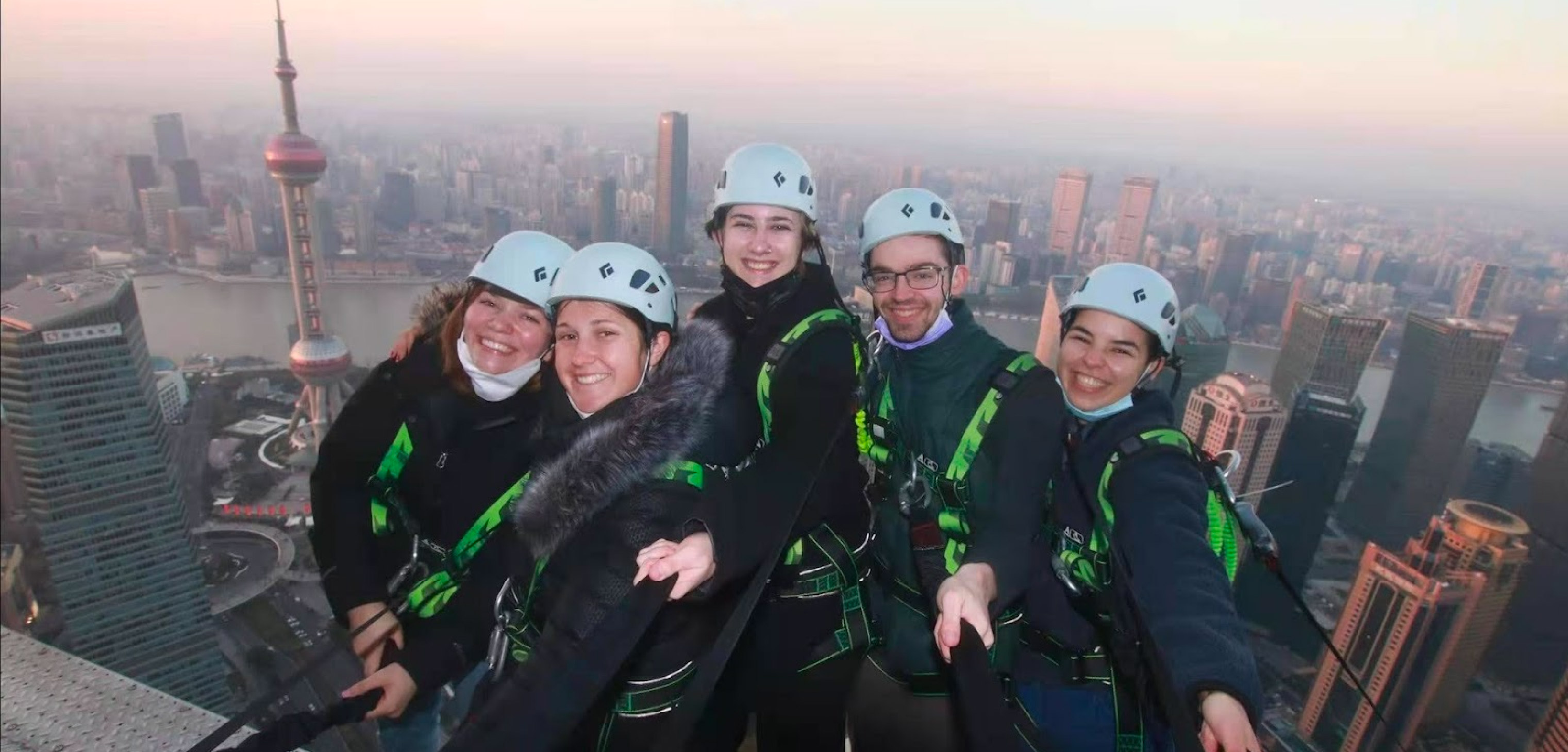 Christensen, center, with his friends atop Shanghai's Jinmao tower 
Christensen leaned into both the excitement and the unfamiliar. At NYU Shanghai he took a wide range of classes, including music, GPS, and chemistry. In the classroom, Christensen was able to build from previous experiences and take them to the next level. He continued studying Chinese language and culture, minoring in Chinese and taking advanced classes in topics such as "Contemporary China Through Documentary Film," and "Classical Chinese." He also continued his musical path, playing oboe in the university orchestra and eventually serving as Orchestra Manager. 

Left: Christensen, playing oboe in the NYU Shanghai orchestra.  Right: Christensen, as orchestra manager setting up for the spring concert.
When it came time to choose a major, he decided to pursue Chemistry. Although much of his time at NYU Shanghai was disrupted by COVID, and he had to take some labs remotely, that did not stop him. Upon returning to in-person classes, Christensen took full advantage of the chemistry resources at NYU Shanghai and throughout the city.
He completed an independent study at the Shanghai Institute of Organic Chemistry as the only non-Chinese member of the lab. "I would go to group meetings that were an hour and  a half long, completely in Chinese," he said. At SIOC, he worked with Adjunct Professor of Chemistry Shen Qilong on fluoromethylation of ylides research. He also took courses with an ECNU professor, like Quantum Mechanics,where the lecture slides and practice materials were completely in Chinese. "Learning chemistry in Chinese was an experience that let me connect two of my passions as well as grow in my Chinese abilities by being able to talk to more people and have more opportunities to learn," he said. 
As the only student in his biochemistry course, he and his capstone advisor Professor of Practice in Biochemistry Li Xiaotao met for about 2 hours each week, going back and forth presenting papers to each other. The first-hand research experience he got in the lab, in addition to the one-on-one attention he gets in his small classes, have prepared him well for his post-graduate plans in chemistry.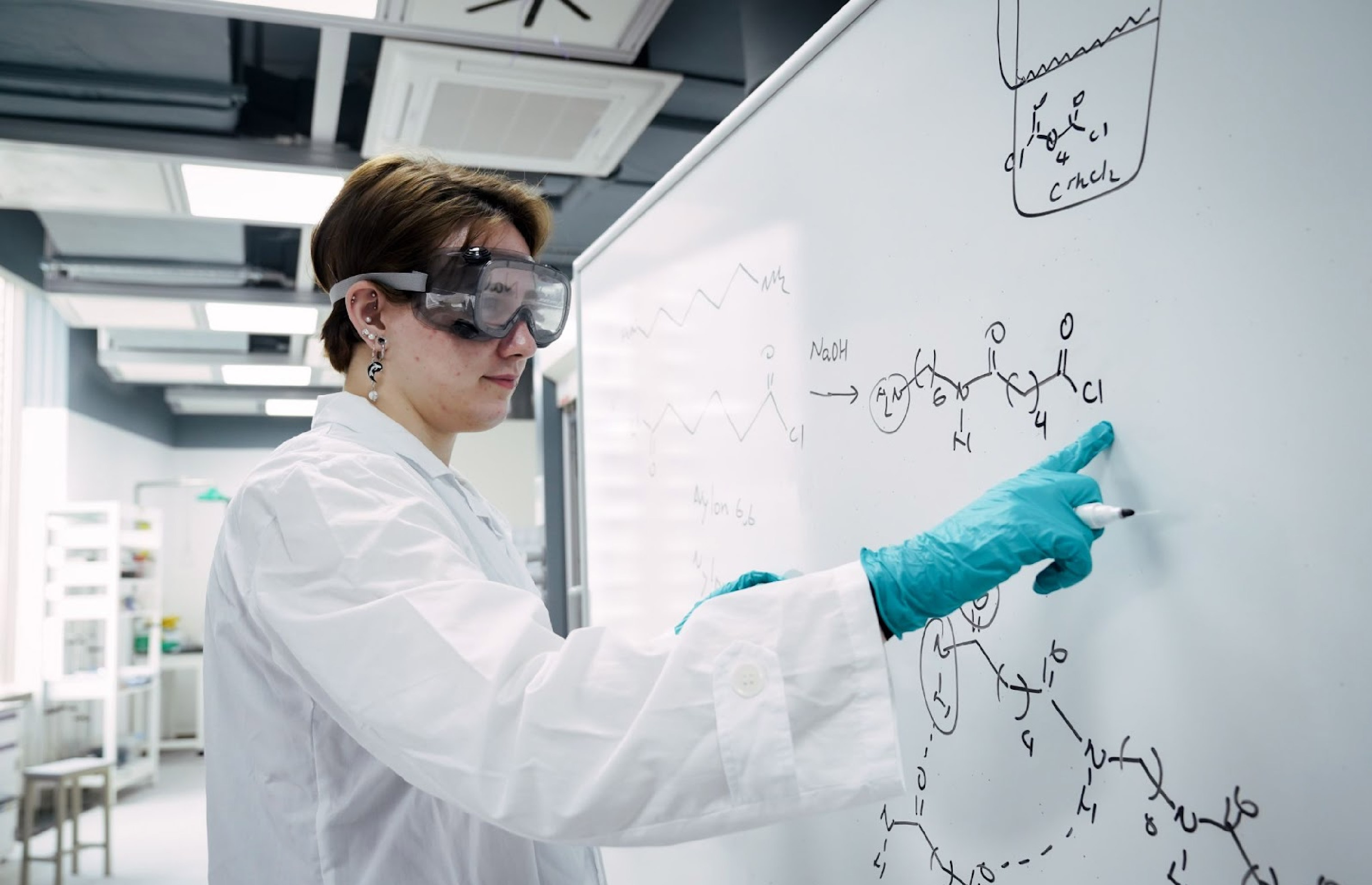 This fall, Christensen will pursue a masters in forensic science at the University of Strathclyde with a focus in Forensic Chemistry. "From using fingerprints analyzing blood splatter, to looking at shoe prints to identify what happened, I want to be able to use science to help people and help victims have closure for whatever happened to them," he says. "I like the interdisciplinary options that chemistry has and the ways it can be used to help people." 
From music, to chemistry, to language learning, Christensen looks back on his experiences at NYU Shanghai as an opportunity to grow and learn."[It's caused me to consider things from a lot more different perspectives, pushing back on the idea that there's just one narrative," he said. "I'll always be questioning, what could be another narrative? What could be an alternative to this?"