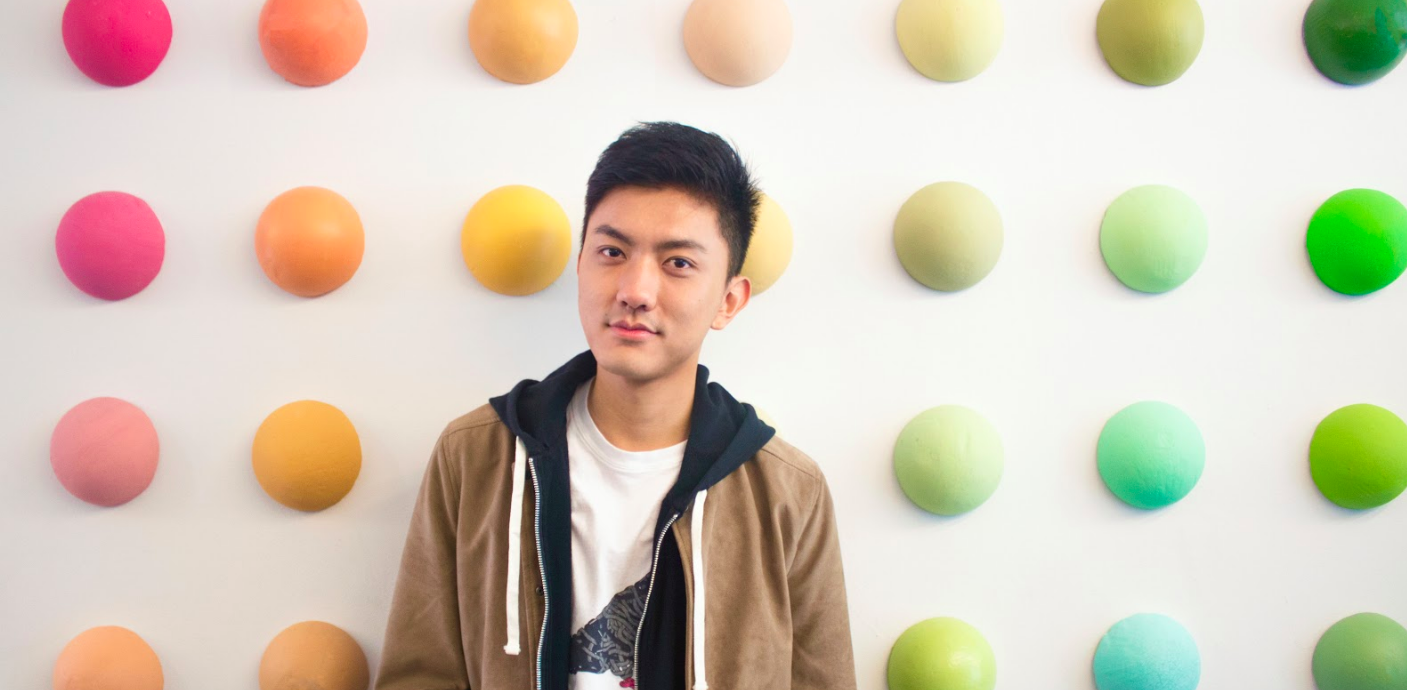 "I think the best thing I got out of my four years at NYU Shanghai was a strong sense of empathy. I'm able to consider issues from more diverse perspectives. As my ability to empathize improved, I also became more understanding, and I became more diverse and inclusive in my thinking."
In 2018, Jack Zhu graduated from NYU Shanghai with a major in business and finance, and now works as a research analyst at JP Morgan Chase. Zhu had made up his mind to pursue a career in finance as early as freshman year, so he spent four years accumulating  internship experience at companies such as PricewaterhouseCoopers, BNP Paribas, and Deloitte.
Zhu was also active in extracurricular activities, competitions, and events during his time at NYU Shanghai. In his first year, he participated in the 19th China Daily National English Speech Contest and won the Shanghai Championship and the National First Prize. During his second year, he and his classmates organized a "Golden Finance Cup" Sand Table Business Competition. During the second semester of his senior year, Zhu and three classmates won third place at the China finals of a JP Morgan Chase sponsored case study competition. Zhu was also active in NYU Shanghai's student government throughout his first and second years.
In this interview, Zhu reflects on his career trajectory following graduation and how his studies at NYU Shanghai have helped him.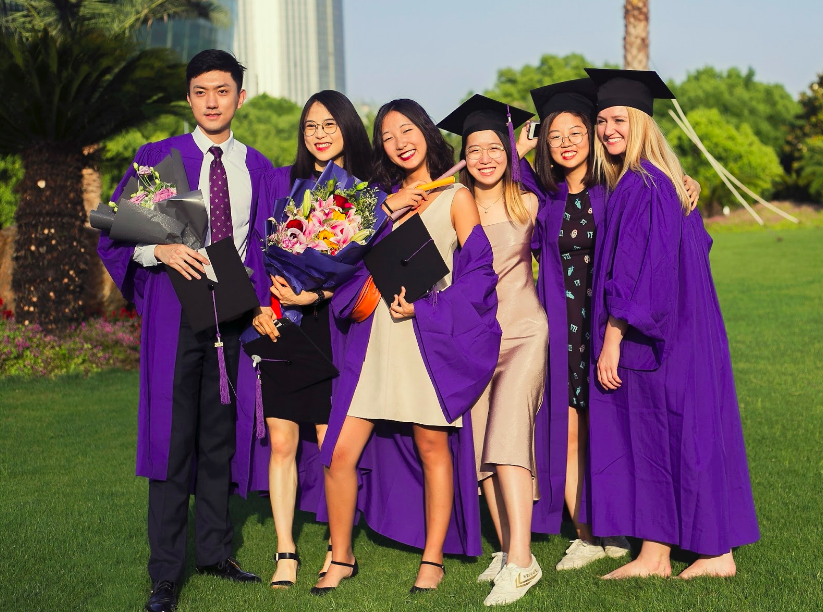 Zhu and his classmates at the 2018 commencement.
What does your current work involve?
I am currently an investment banking research analyst JPMorgan Chase. Our department is mainly responsible for supporting projects that come out of Hong Kong-based investment banks. My day to day involves researching industries and companies where we have potential customers, writing project proposals for client meetings, and implementation as projects develop.
I'm currently responsible for telecommunications, media, and tech (TMT) projects, with an emphasis on the internet industry. The sub-industries I deal with include online education, online media, e-commerce, and large internet companies.
Zhu (far right) and his co-workers.
There are a lot of young people in our department, and the atmosphere is pretty relaxed. We all get along very well, and I think it's a great starting point for a career. The work culture at JP Morgan is quite diverse, and there's a complete career development framework at the company, so it's a great platform for rapid, comprehensive development.
Have you been able to apply what you learned at NYU Shanghai? 
In terms of hard skills, I don't think any major or school can teach you the complete skillset you'll need once you hit the job market. You will always have to learn something on your own. That's the key skill I picked up in my four years at NYU Shanghai -- the ability to learn. I'm able to pick up new skills and technology very quickly now, and I can apply these skills to solving problems. 
I also feel that I have benefited immensely from the soft skills I learned at NYU Shanghai. In my four years there, I took many business analytics courses, including management and marketing. These classes taught me how to think critically, and honed my insight and ability to gain a comprehensive view of a company or an industry. Currently, my job mostly involves research and analysis, so the training I received in my university years have prepared me for quickly and accurately grasping core concepts and key information from large amounts of data.
Do you have any advice for current NYU Shanghai students who might be interested in finance?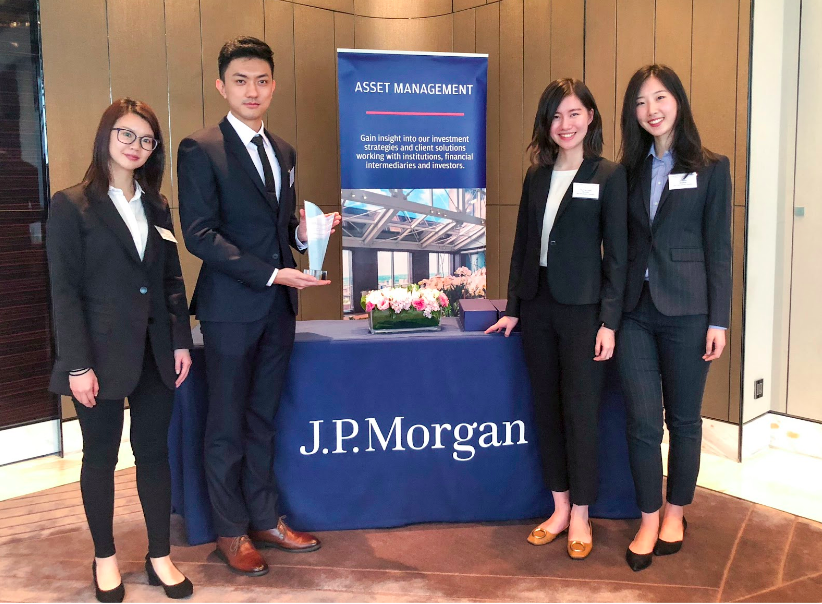 During his senior year, Jack Zhu and three other NYU Shanghai students participated in a case studies competition hosted by JP Morgan. Zhu's team won third place in China.
I recommend beginning internships as early as possible. This industry really values internship experience, so if you're planning to begin a career in the industry immediately after graduation, you really need to accumulate some work experience. Spend some time figuring out your career goals, set some ground rules for yourself, and then make sure to choose internships that will help you further those goals. You can also leverage the resources and opportunities on campus, like a campus job. You can start working for the school as a freshman, and the school provides a ton of internship opportunities. Your professors are also fantastic resources, and they also welcome assistance in their research.