Your Pictures of Shanghai's Rare Snowfall
Jan 26 2018
It may not have had the severity of the 'bomb cyclone' that recently hit NYU's New York campus, but Shanghai's snowfall on Thursday had everyone at NYU Shanghai reaching for their cameras as the campus and city turned into a winter wonderland for a day. We've rounded up some of our favorite photos you have been sharing:
In a very rare sighting, it snowed in Shanghai this week...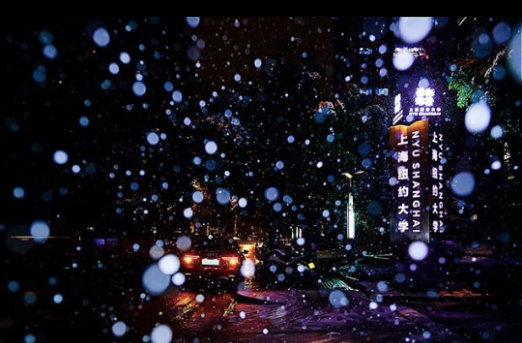 Eric Ling via Instagram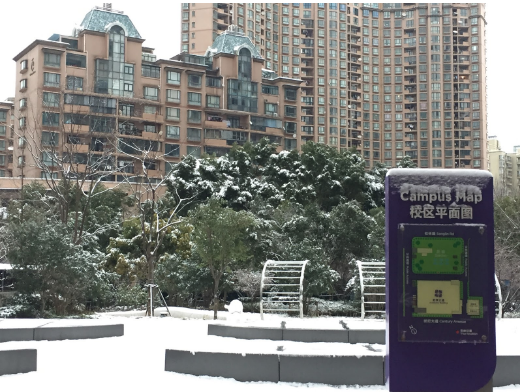 ...something that has not happened in years!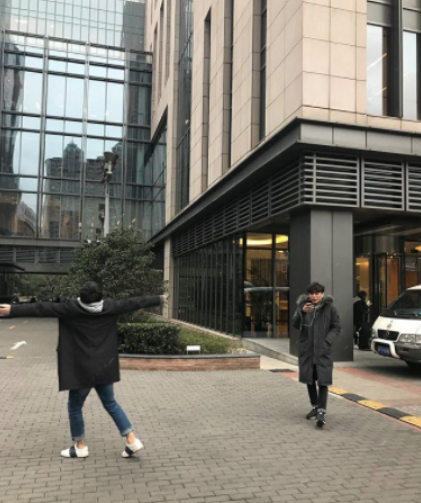 @charlieparkk "Someone once told me it never snows in Shanghai well it's snowing right now❄️❄️❄️ #snow #shanghai #goodtobeback" 
It started with a few flakes…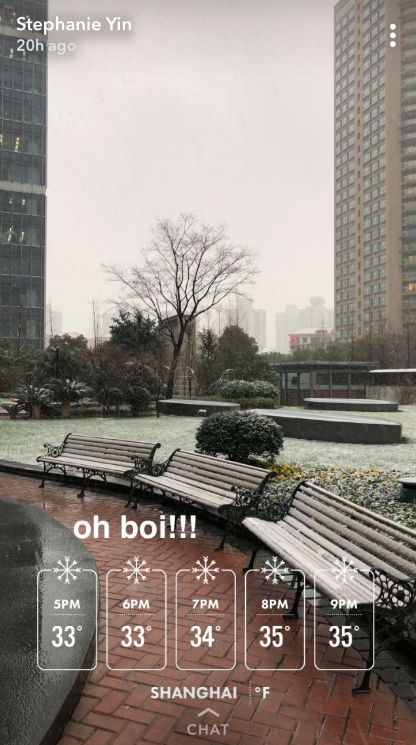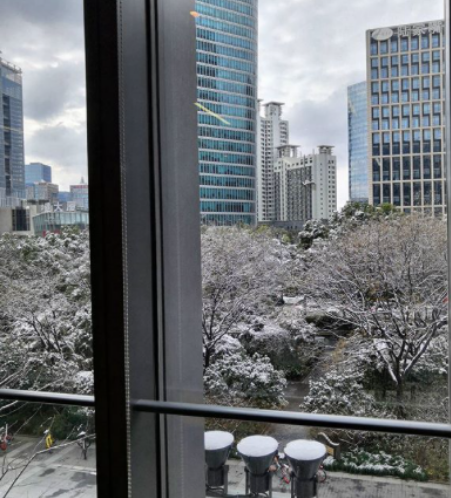 @zwc_jackzhu "dusting of snow" — via Instagram
...and soon the city was covered in snow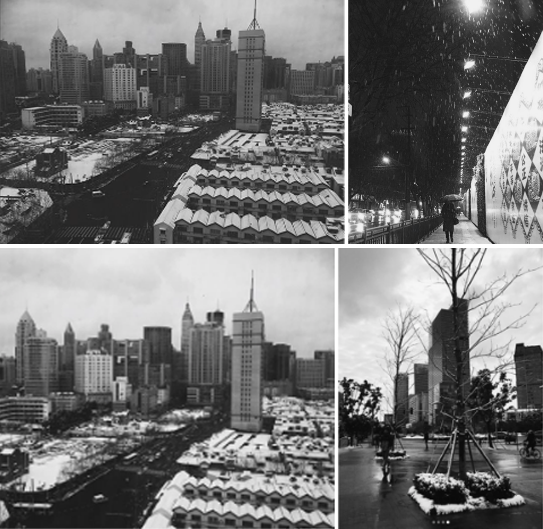 @Ngmeizhi Snowy Shanghai in B&W — via Instagram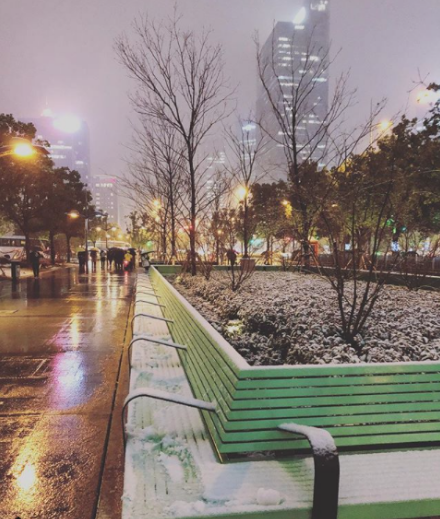 @syedalihaidershah The city is shining today ❄️ — via Instagram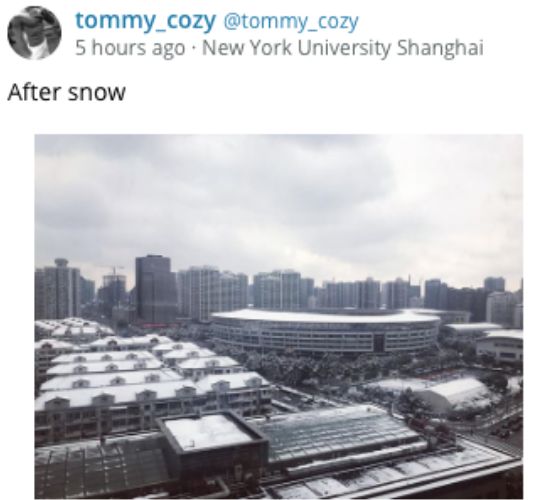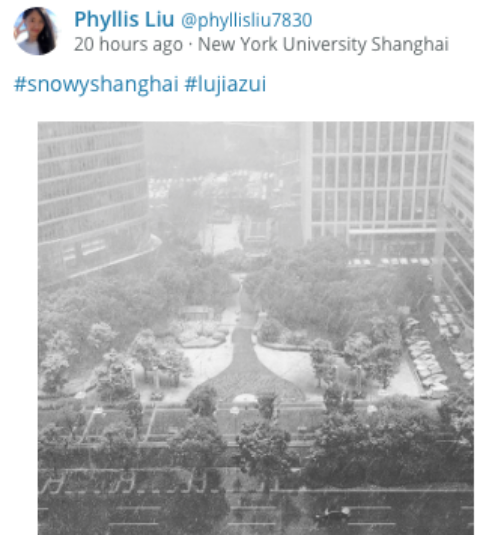 This was the view this morning from the Jinqiao dorms...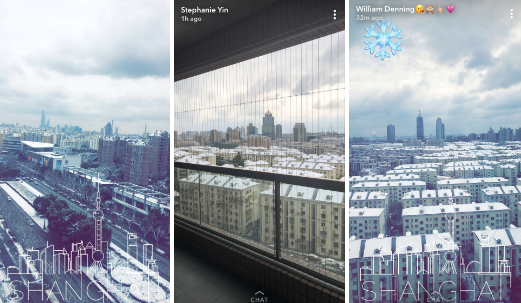 @lynnyfufu, @sturphurny and @wdenning via Snapchat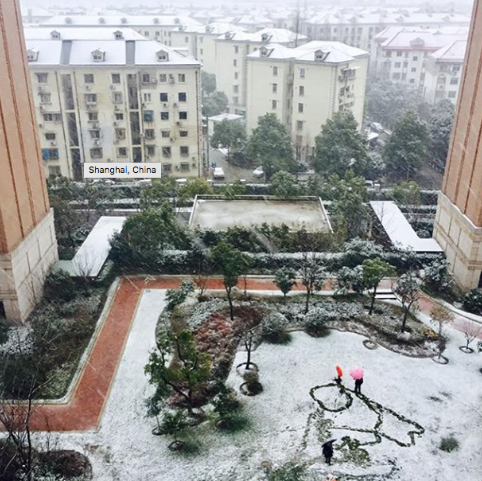 @pauline.jennings.dance via Instagram
 Although classes still went ahead…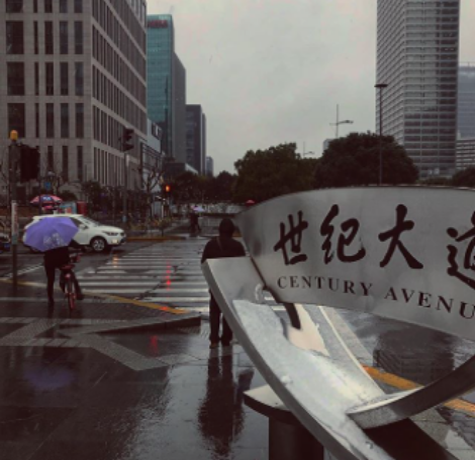 @_pnklmnade ❄️ is this enough for a snow day? — via Instagram
...we had tons of frosty fun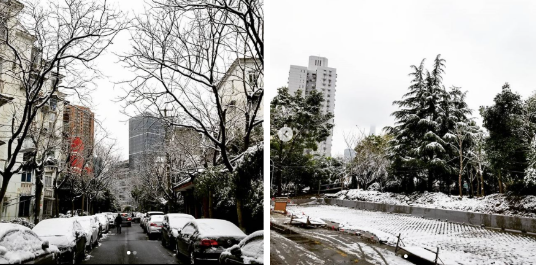 @nan_nzz⛄⛄⛄ Time to have a snowball fight — via Instagram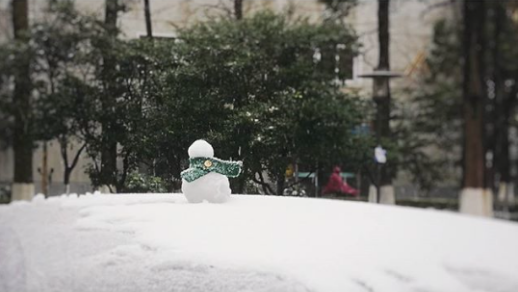 @irenem_x  ☃️ 最可爱的车顶小雪人没有之一 #snowman #firstsnow #shanghai #2018 — via Instagram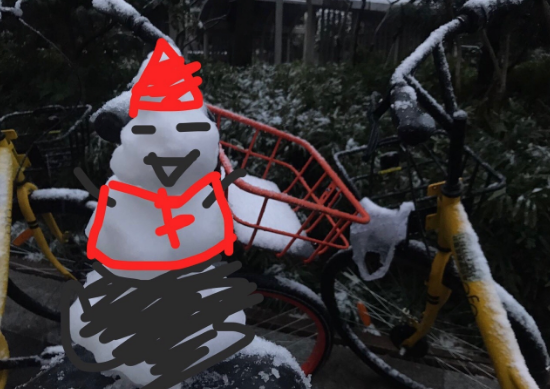 小瓷_春树暮云 — via Weibo

@_pnklmnade via Instagram
...in our very own winter wonderland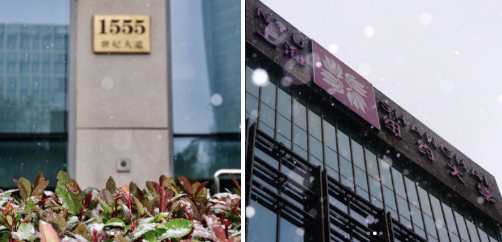 @flaziiip
"Today's NYU Shanghai"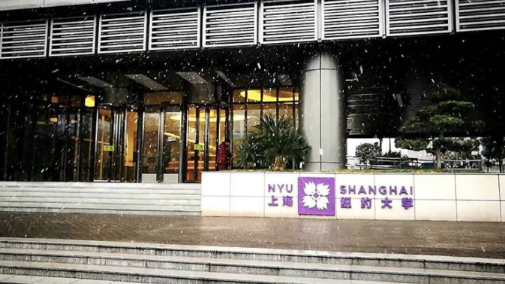 @joyyuyue98
"One of the best moments"  — via Instagram.
Stay warm and keep sharing your photos @nyushanghai and #nyushanghai!