Third TESOL Cohort Arrives at NYU Shanghai and Begins Program
Jul 22 2020
During an on-campus ceremony on the morning of July 4, 24 students in the Master of Arts in Teaching English to Speakers of Other Languages (TESOL) Class of 2022 became the third TESOL cohort to formally begin their study at NYU Shanghai. Greeted by welcome messages from school leadership and faculty, the students were urged to embrace and maximize the opportunities ahead of them.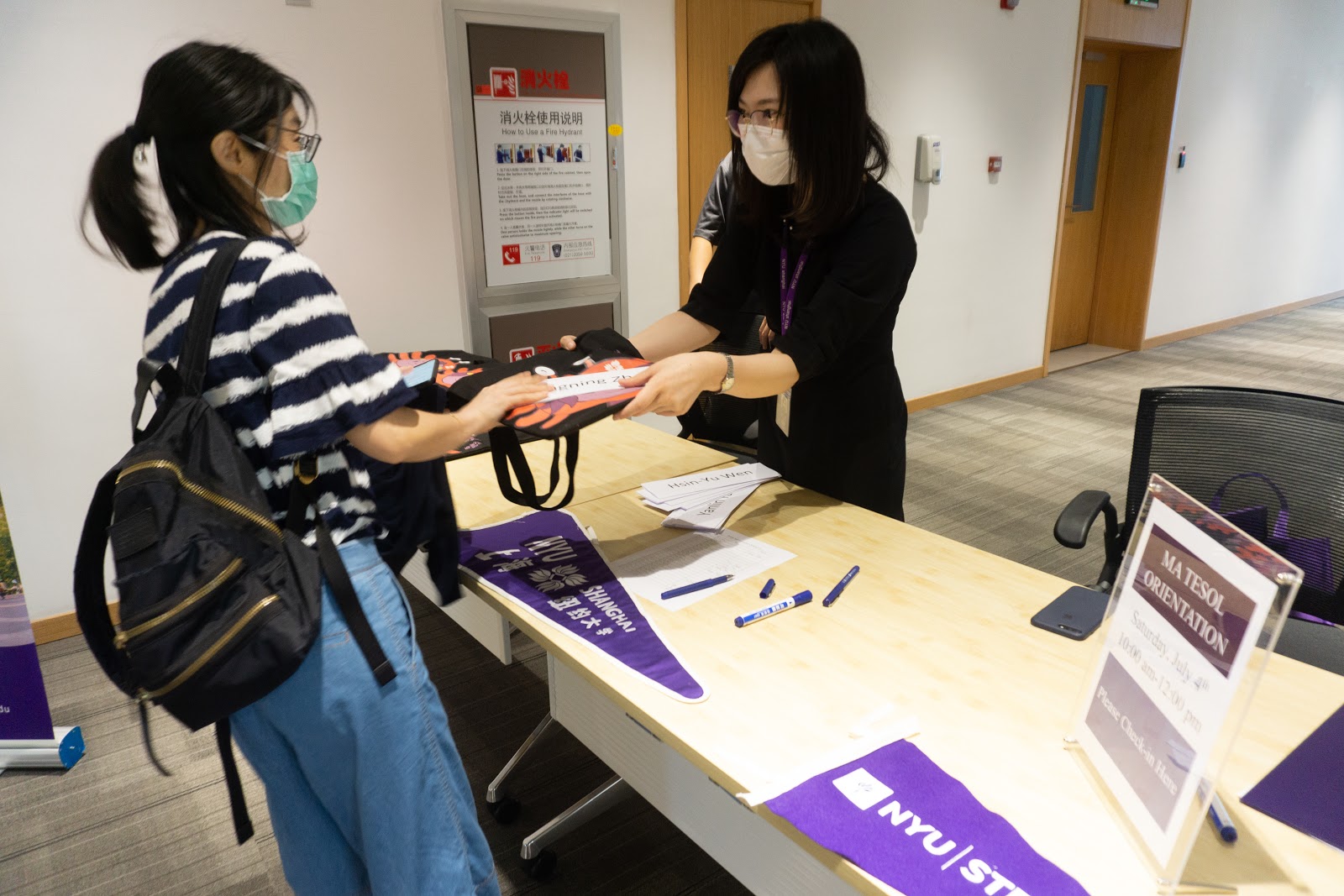 Orientation kicked off on the morning of July 4. 
NYU Shanghai Chancellor Tong Shijun remarked on China's need for English teachers who have advanced training in the best instructional techniques and his confidence that students would receive this training during their two years in the program. Tong also tenderly noted that the students were the first to join the university since his appointment as NYU Shanghai Chancellor.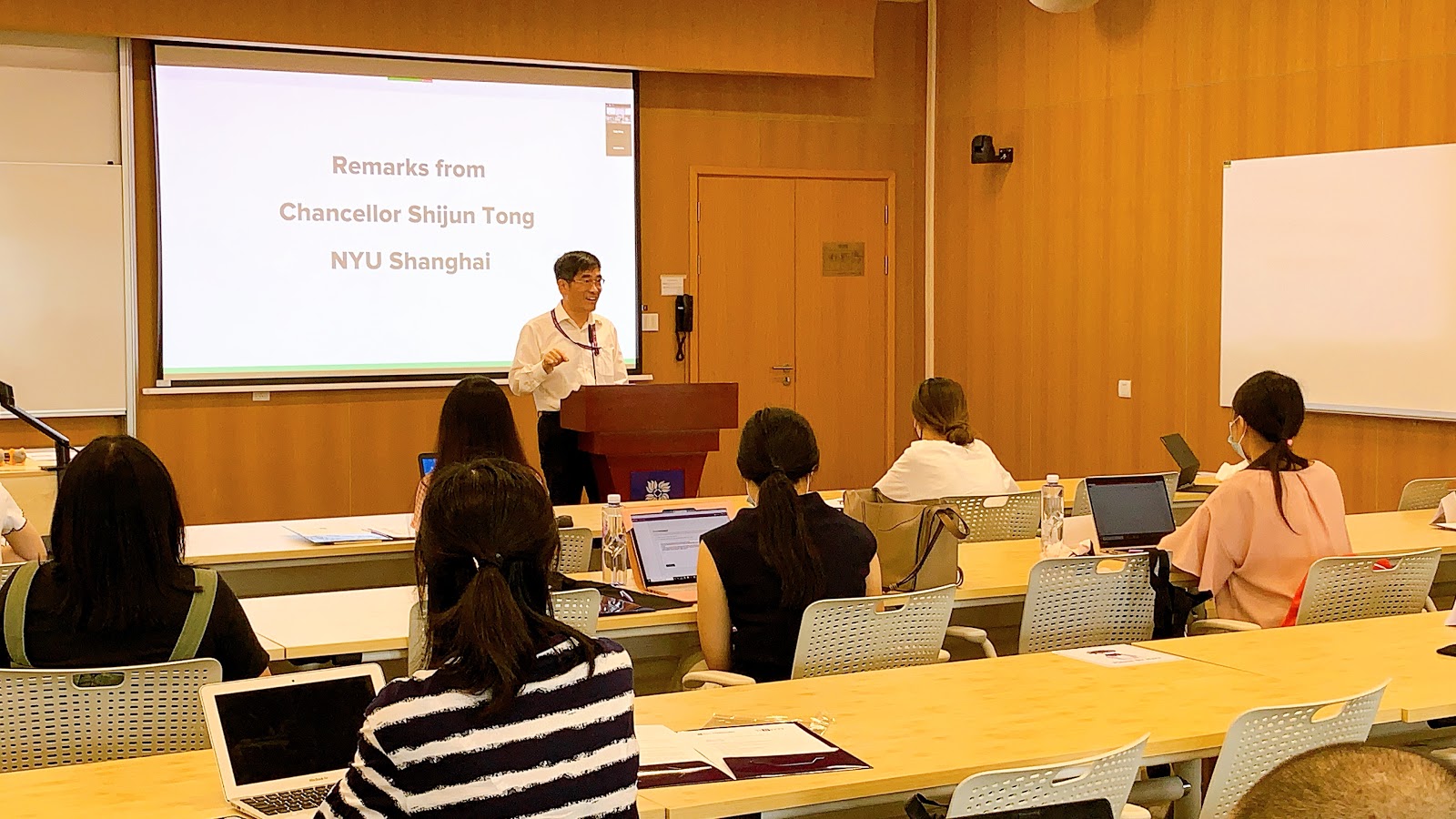 Chancellor Tong Shijun welcomes the Class of 2022. 
NYU Shanghai Associate Dean of Graduate and Advanced Education Eric Mao commented that the distinctiveness of the TESOL program is rooted in the partnership between NYU Shanghai and the NYU Steinhardt School of Culture, Education, and Human Development, and the combined resources of both schools "would provide the wind in the students' sails." Mao also predicted that the students, with their determination to succeed and with each other, would create a future for themselves full of promise.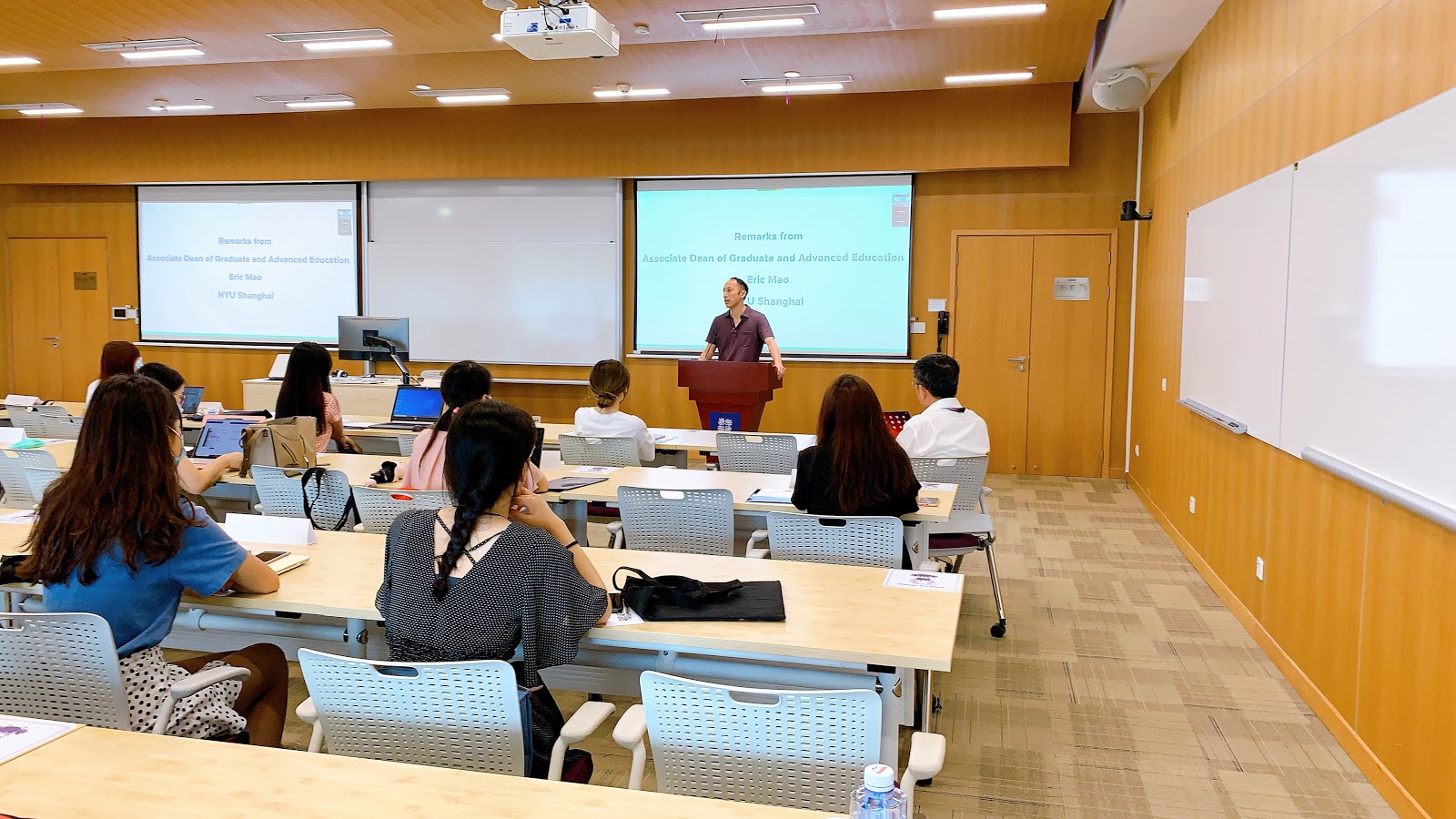 Associate Dean of Graduate and Advanced Education Eric Mao greets students on behalf of NYU Shanghai's graduate student community.
Joining via pre-recorded videos, NYU Steinhardt Associate Dean for Global Affairs Lisa Sasson as well as Shondel Nero and Lorena Llosa, respectively the outgoing and incoming Director of the Program in Multilingual Multicultural Studies in the NYU Steinhardt Department of Teaching and Learning, expressed their enthusiasm for the students' first day and their hope to meet students in New York City soon.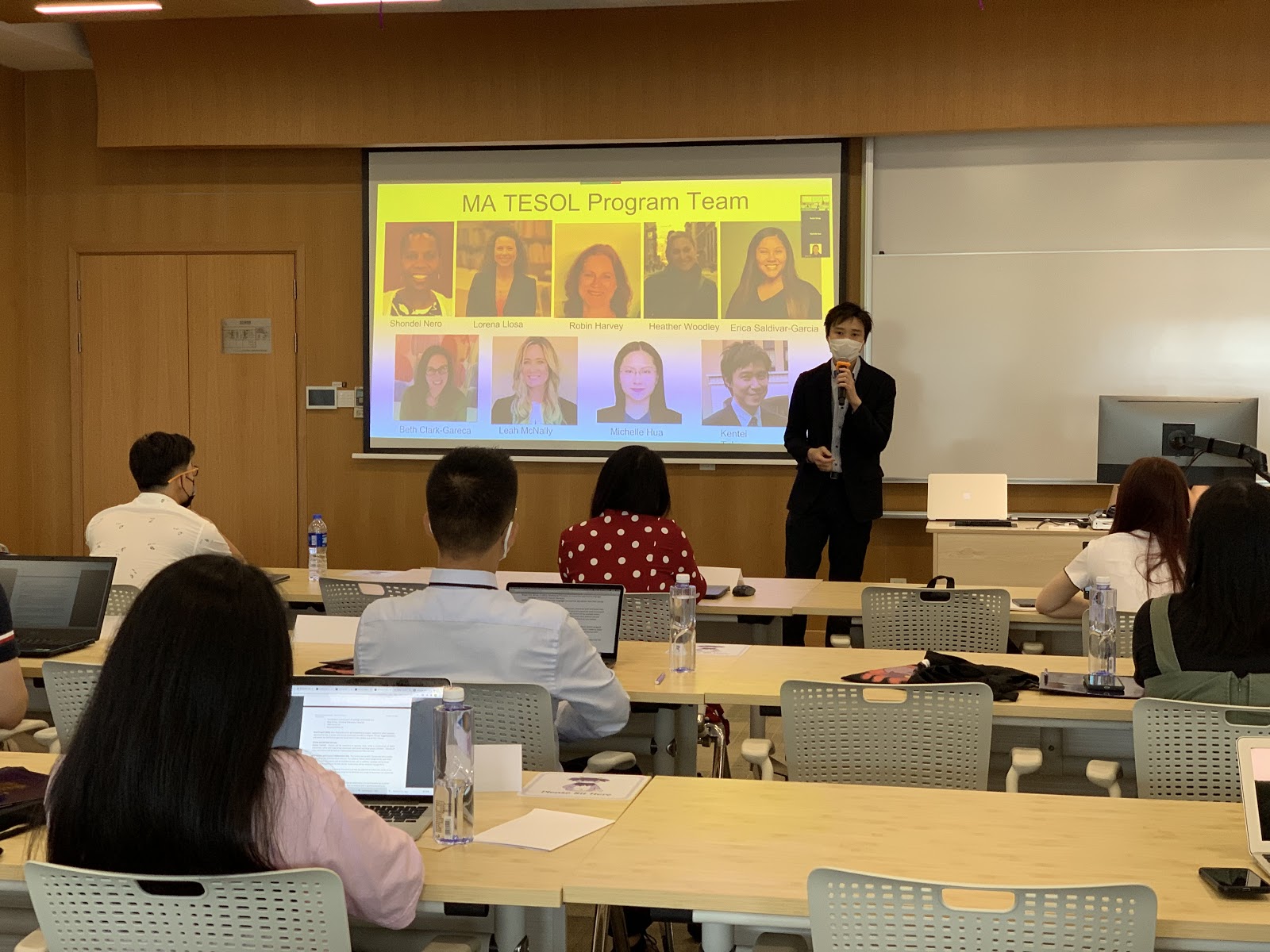 TESOL Program Director Kentei Takaya introduces faculty and staff. 
Hailing from a multitude of backgrounds, the Class of 2022 includes students with experience teaching at public, private, and international schools as well as in corporate training programs. Other students have launched their own enterprises, forged careers in online education, or served as school directors. Also studying this year alongside the Class of 2022 are students who were admitted to NYU Steinhardt's New York City TESOL program, but have opted to begin their study in Shanghai due to the global pandemic.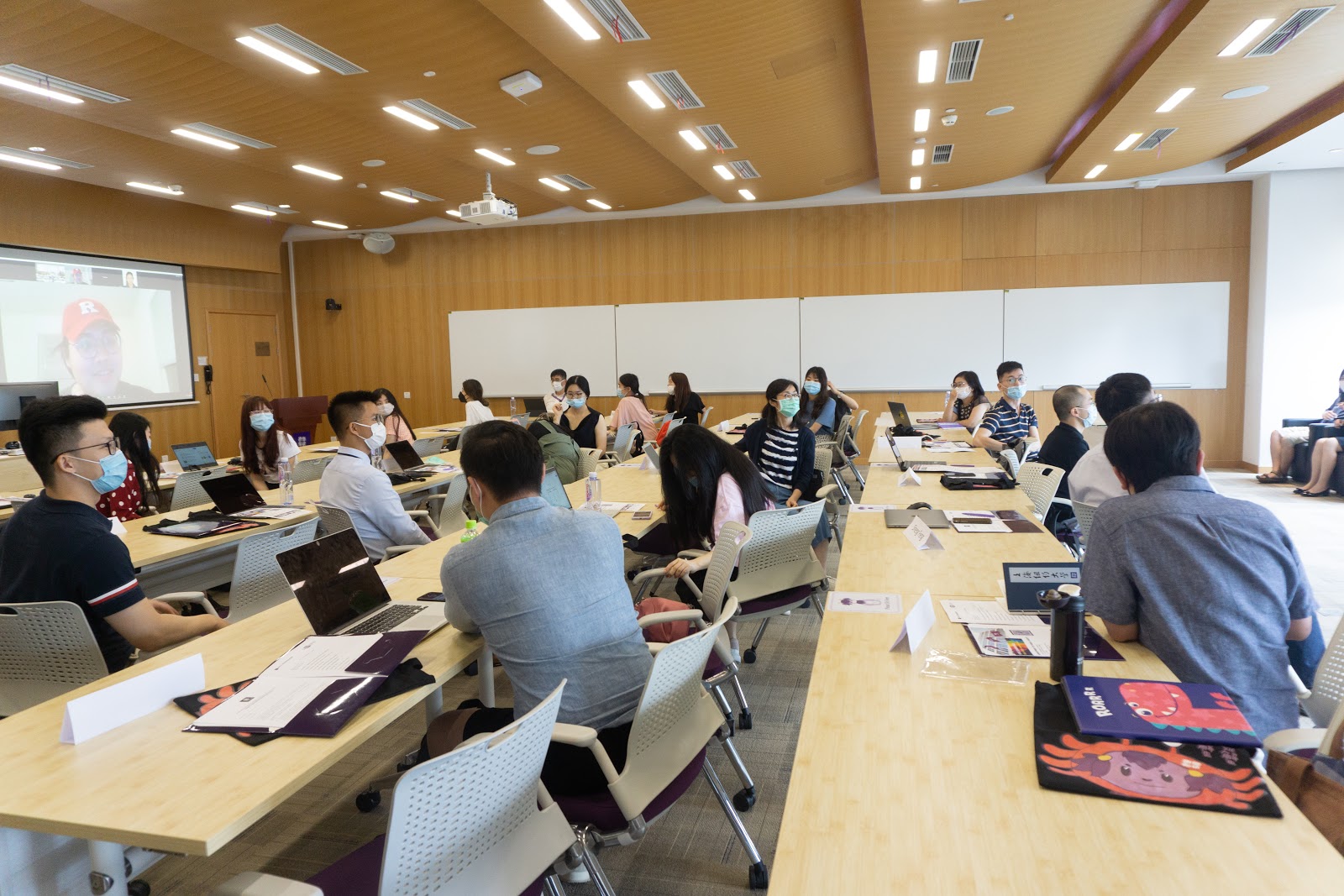 During an ice-breaking session, students introduced themselves and turned to face a camera through which one student was participating remotely. 
Being among the first to matriculate at NYU Shanghai since the beginning of the coronavirus epidemic, students were reminded of their duties to act responsibly to preserve the health and safety of the university community, yet also spurred on to set an inspiring example for not abandoning the pursuit of educational dreams. 
"I am deeply inspired by the motivation and determination of the Class of 2022 to begin their journey in the MA TESOL program during such a difficult and challenging time," said TESOL Program Director Kentei Takaya. "These students are undaunted regardless of whatever obstacles might be encountered, and I am so proud of them."
Lei Hua, M.A. '22, an English teacher at a local public school, said, "I've always been eager to expose myself to the great diversity of the world and people, while learning from them through cooperation, communication and interaction. Thus, this program is so suitable for me and I'm glad to be a member of it, which could balance and ensure both my study and work development." 
Million So, M.A. '22, of Singapore and who also works at an educational institution in Shanghai, added, "I'm excited to be part of this TESOL program. It is absolutely wonderful to be collaborating with one another across nations and oceans, time zones and cultures during the COVID-19 pandemic to improve the teaching of English to speakers of other languages." 
TESOL Program Co-Director Robin Harvey observed that the students were following in the footsteps of their predecessors in the Class of 2020, which became the first ever to graduate just five weeks prior. "On the heels of celebrating the graduation of our wonderful first cohort, we're delighted to welcome the third cohort," Harvey said. "All of our students share a passion for learning, enthusiasm, and boundless potential." 
Weikai Chen, M.A. '22, a New York City TESOL student who chose to join the Shanghai TESOL program for the Summer and Fall semesters, hopes that NYU will make him a better professional. "Studying here will help me to find out where I need to improve and guide me to overcome these obstacles. Every new day will be a new challenge as well as an opportunity for me to grow up toward my professional goals," Chen said.
Over the next two years, the Class of 2022 will learn from faculty at NYU Shanghai and NYU Steinhardt, completing such courses as Theory and Practice of Teaching Foreign Languages, Structure of American English, Linguistic Analysis, and Intercultural Perspectives in Multicultural Education. They will also complete an experiential module in New York City during Summer 2021. They join 20 students in the Class of 2021 who are entering their second year at NYU Shanghai.