A Season of Many Shows
May 11 2018
NYU Shanghai is in full bloom this week, with end-of-the-year shows that demonstrate students' passion, talent and ingenuity. Whether they are performing on stage, presenting their research, or exhibiting their art, one thing is clear—the hard work has paid off.
As the semester comes to a close, here's what's been happening on campus and in the city:
 
Electricity, Movement, Sound, and Power
Students from the performing arts and interactive media arts programs took their end-of-semester show to the Power Station of Art stage on Sunday.
Watch the highlights below:
End of Semester Concert

A bamboo flute rendition of "Oh! Susanna"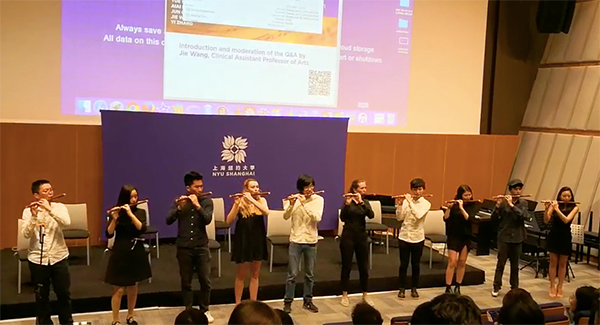 "Zhantaifeng" performed on the guzheng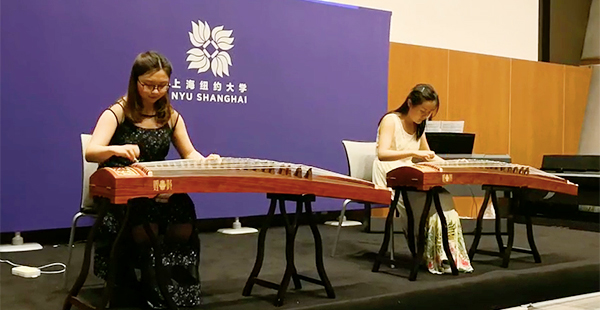 NYU Shanghai Chorale sings "Road Home."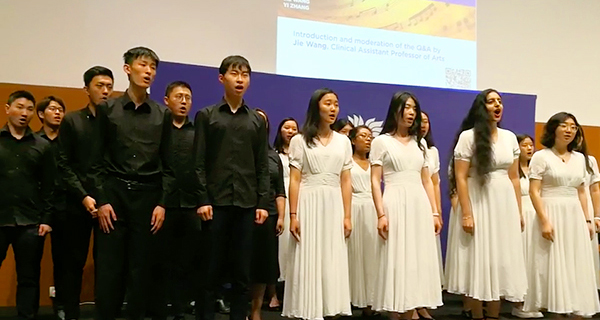 How do you feel about Mathematics?
As a graduation gift to the university, Yin Yi '18, an honors mathematics major, created a video project featuring NYU Shanghai's math professors sharing how mathematics has shaped their worlds. Alongside the video, which is on display in the 2F cafe, are intricately folded math papers with drafts by the professors she interviewed.
"I chose to illustrate math from a different perspective in hopes that people would find a new way to appreciate the beauty of the subject," said Yin.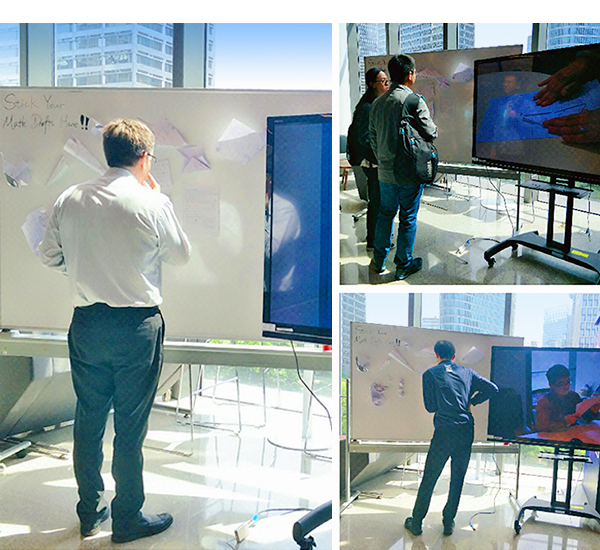 General Chemistry Lab and Organic Chemistry II Lab poster exhibition.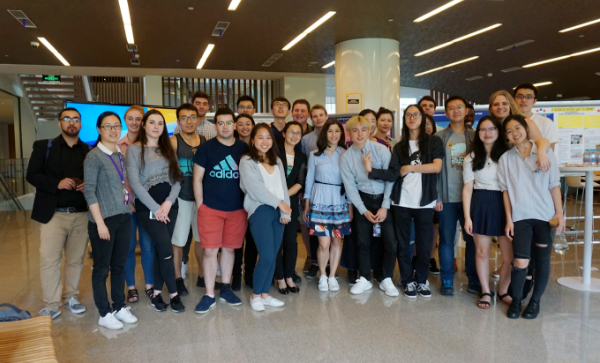 Art in Translation- Exhibition of the Introduction to Studio Art class.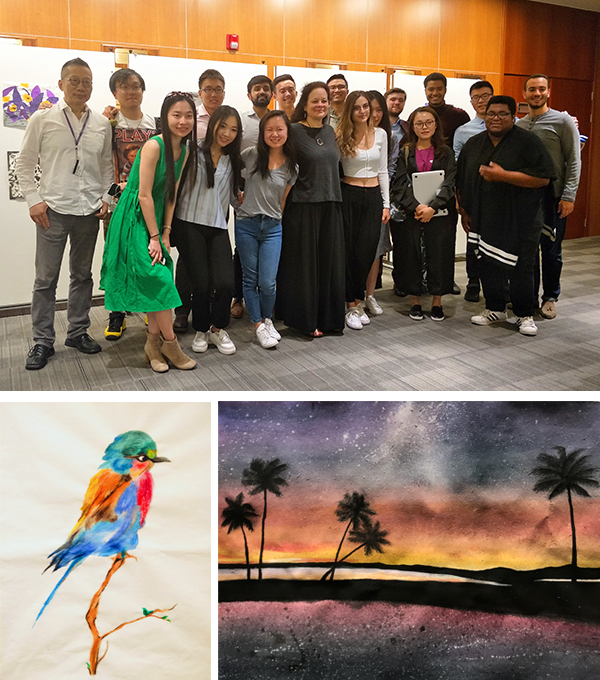 Image · Imagination - Exhibition of the Introduction to Photography class.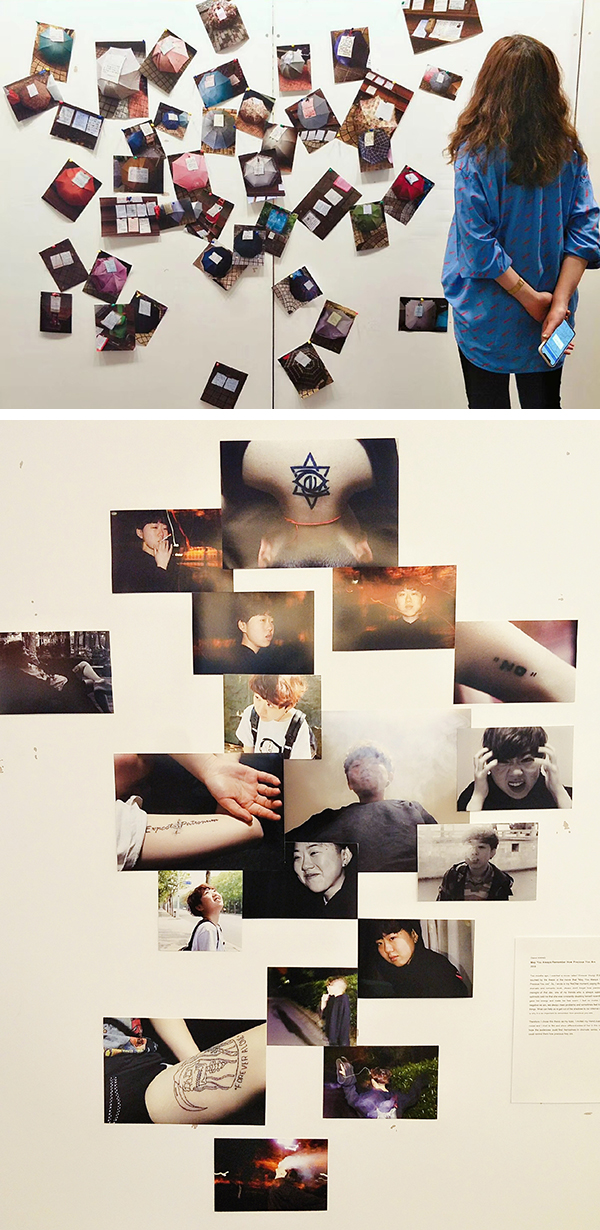 The Map as Art - Exhibition of the Printmaking in an Expanded Field class.

Photo credit to Yin Yi '18