NYU Shanghai's Reality Show Goes Virtual for a Second Year
Sep 17 2021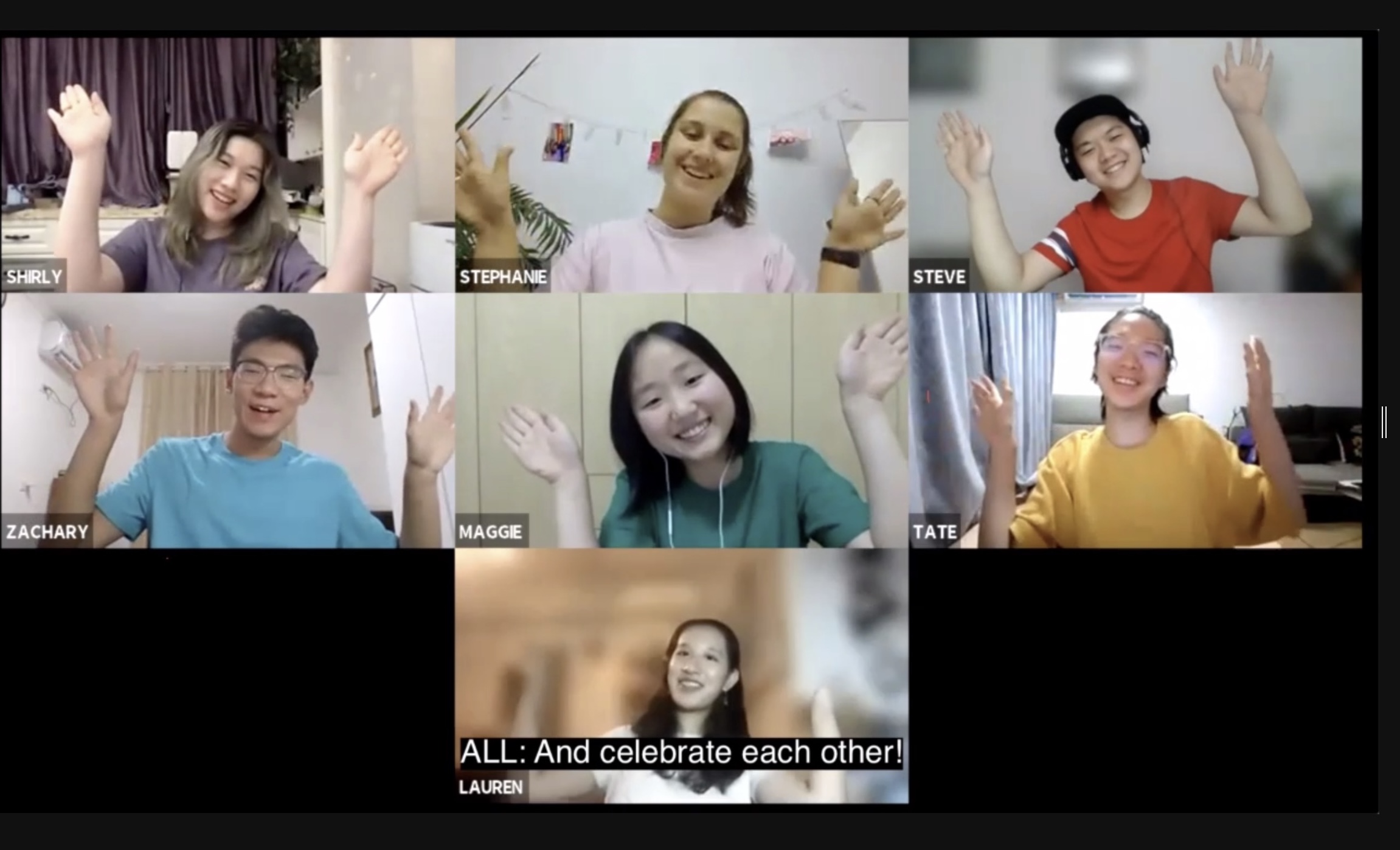 On September 14, NYU Shanghai's Class of 2025 was treated to their own (virtual) edition of the long-standing tradition, the Reality Show, where upperclass students offer first-years a range of musical insights into the unique ins and outs of NYU Shanghai college life. This year's cast members from the Classes of 2024 and 2023 called in -- and filmed at times --  from cities scattered across China, including Shanghai, Chengdu, Qingdao, and Guangzhou. One cast member joined from Ethiopia, while one cast member even flew from the Los Angeles Campus to New York City just for the weekend of the show's filming.
Despite being scattered around the world, nearly one-third of the first year class was able to watch the show together in person. In Shanghai, plans for the 250 in-person first-years to watch the show together on Century Avenue were thwarted by Typhoon Chanthu, but about 125 students studying at NYU's campus in New York through the "Go Local" program watched together in Rosenthal Pavilion. 
Shanghai-based and remote students watched the Reality Show over Zoom. 
One of the highlights of Tuesday's event was a welcome message delivered by Chinese Ambassador to the United States Qin Gang, who encouraged the students to engage with social and cultural difference, using their time at NYU Shanghai to learn about and connect with people of different backgrounds. 
"In a university featuring Western and Eastern cultural fusion, I hope that you will value the opportunity to share perspectives with teachers and students from different countries and show accommodation for them," Qin said.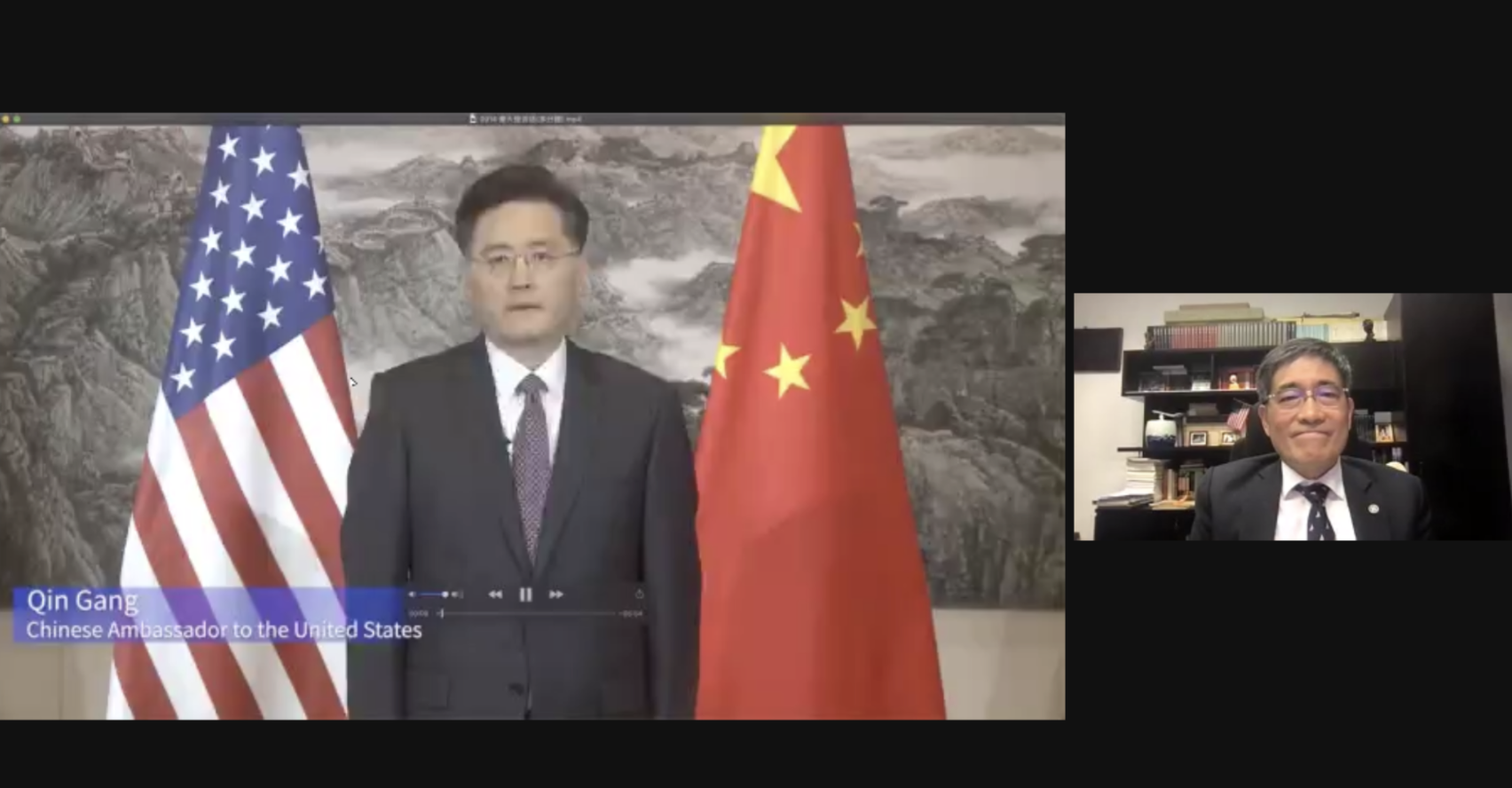 Chinese Ambassdor to the United States Qin Gang delivers a pre-recorded address to NYU Shanghai's Class of 2025 following the premiere screening of the Reality Show.
President Andy Hamilton also addressed the Class of 2025 live and in-person in New York, while Shanghai-based and remote students watched on Zoom. "NYU Shanghai was founded nearly a decade ago, with the belief that engaging with people who are different from us - is a vital part of education. But just as important is how we engage with each other," Hamilton said, reinforcing Qin's sentiments.
"When we encounter a new person, a new friend, when we encounter a new perspective --  particularly one that is different from our own -- it is crucial that we respond to that new perspective with empathy and respect."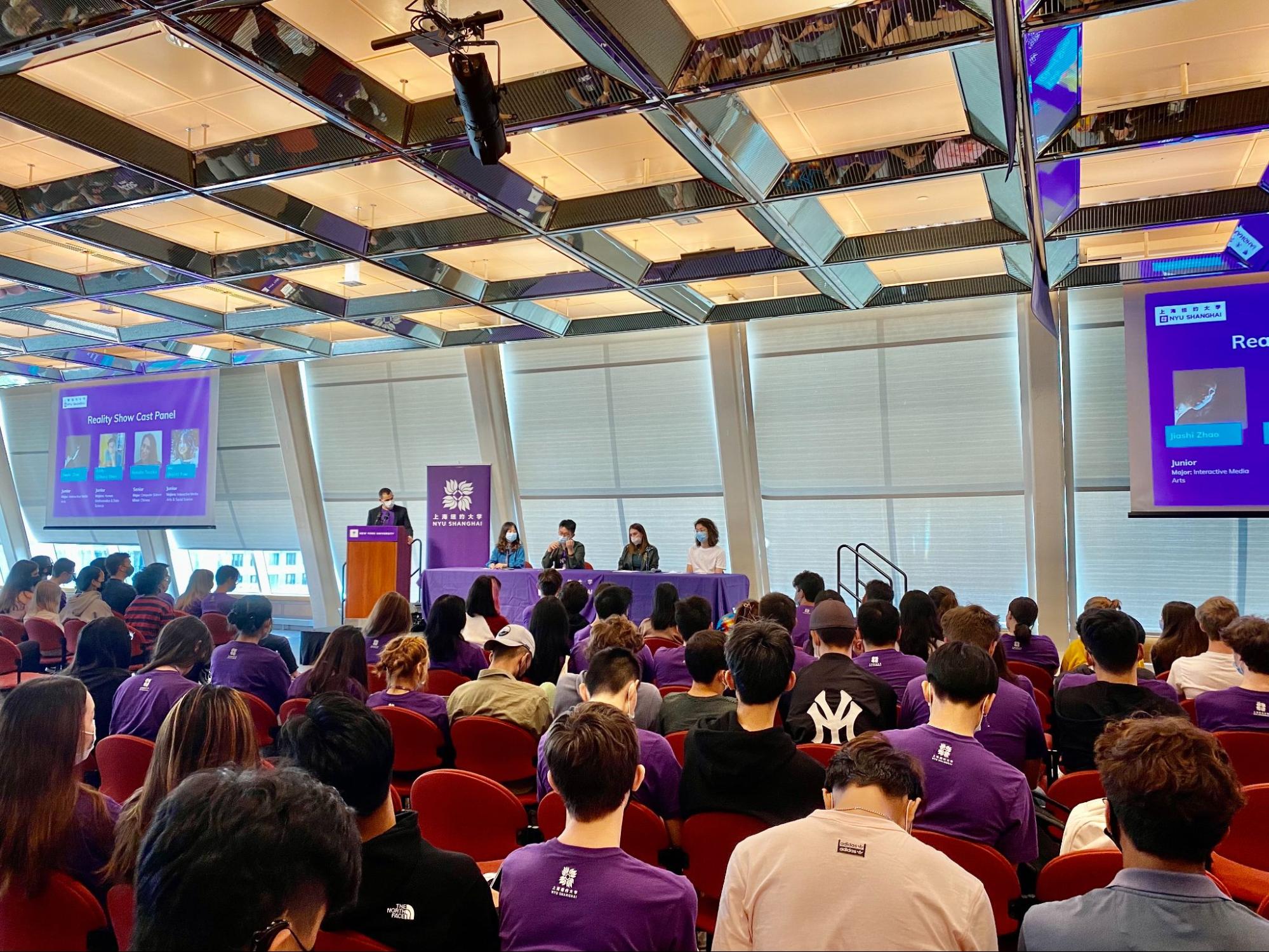 NYU Shanghai students studying at the New York campus gathered in person to watch the Reality Show together. After the show, NYU Shanghai Assistant Dean of Students Adam Ebnit moderated a panel of current and past cast members. 
The Reality Show is an NYU tradition that started in New York in 2006, and was adopted by NYU Shanghai after the university's founding in 2012. Each year, upperclass students put together an original musical for first year students about the joys and challenges of adjusting to college life. Some topics touched upon include mental health services, academic resources on campus, and how to make friends. Due to the impact of COVID-19 in 2020 and 2021, the previously live show was written, produced, and filmed remotely and in mixed mode, with cast members performing virtually from around the world. 
"Filming was really hard," said cast member Maggie Liang '23. "Because of the online format, we had to be creative with our camera work, and acting… so there was footage of us popping up from different parts of the screen, and us spinning."
Undeterred by these challenges, Liang reflects that the process was well worth it. "Being a cast member reminded me how much I was influenced after I watched the show when I was a first-year. I want to make contributions to the community. I hope the students watching can pick up that message too — community is not just a term, or completely static like dead water. We can all make changes."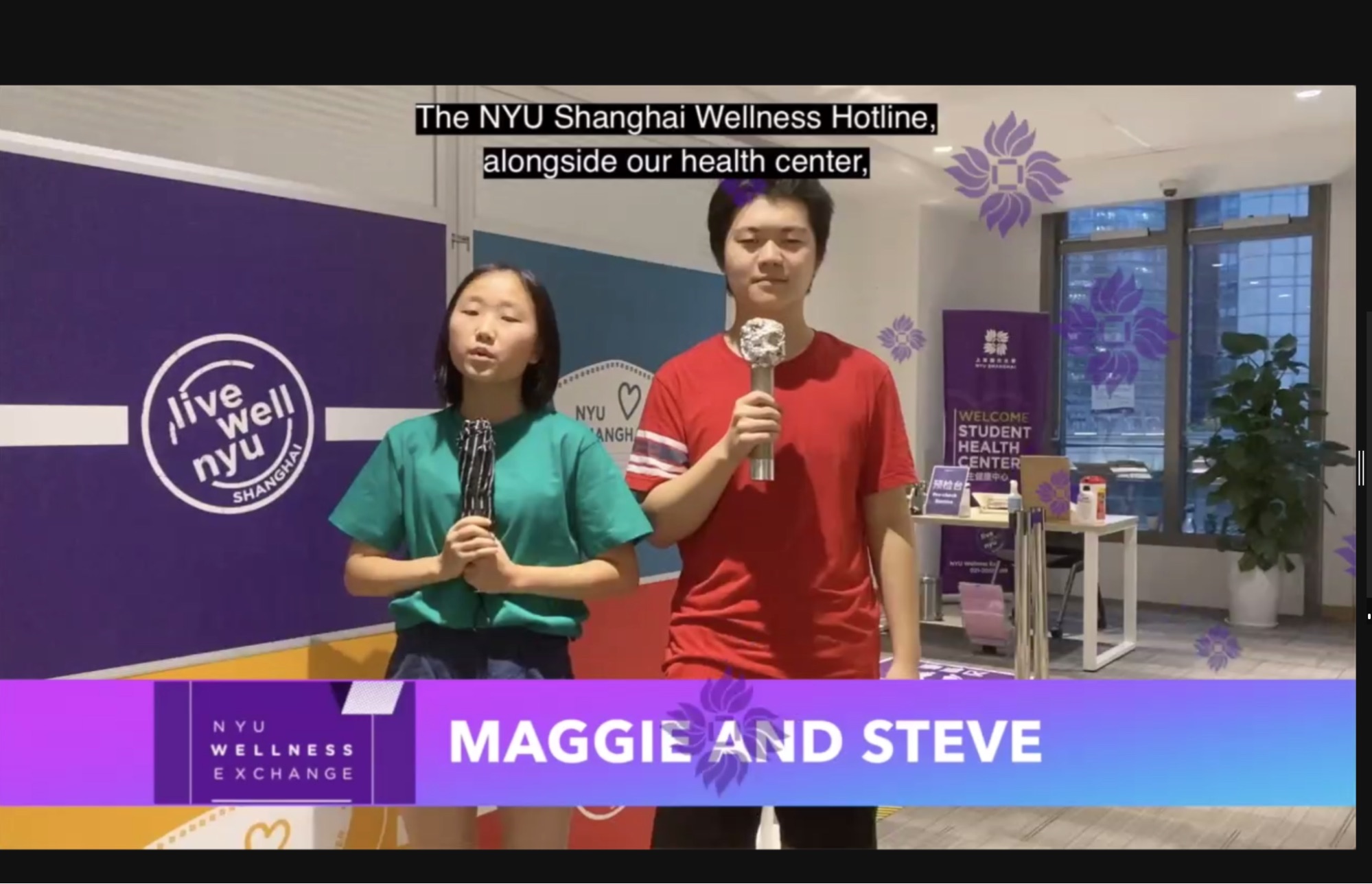 In-person cast members, Maggie and Steve, "reporting live" about the mental health services offered at the Shanghai Wellness Hotline.  
Fellow cast member Stephanie Anderson '23 echoed Liang's hope for community. "My hope is that through the Reality Show, the new students know that we're so excited to have them as a part of our community," she said. 
"Whether they're still in their home country, or maybe they're in New York or Shanghai…. I think it's so important for our student body to know that we're still a community. We're just going to have to take one extra step than usual. Each and every one of us has to do a little bit more... to reach out to people and make sure that everybody knows that we are still part of the NYU Shanghai family."