NYU Shanghai Online Lecture: Challenges in Democracy – What is the Real "American Crisis"?
Oct 14 2022
Has American democracy fallen into crisis, and what challenges does it face? On October 7, Professor Wang Xi, distinguished university professor of history at Indiana University of Pennsylvania, spoke on the topic "Democracy in Challenges - What is the Real 'American Crisis'?" The online lecture, cohosted by the NYU Shanghai-ECNU Center on Global History, Economy, and Culture and the Institute of Socialist History and Literature at East China Normal University, featured a keynote address by Wang, and Chen Jian, distinguished global network professor of history at NYU Shanghai, moderated the lecture. Bai Tongdong, professor of philosophy at Fudan University and adjunct professor of philosophy at NYU Shanghai, served as commentator.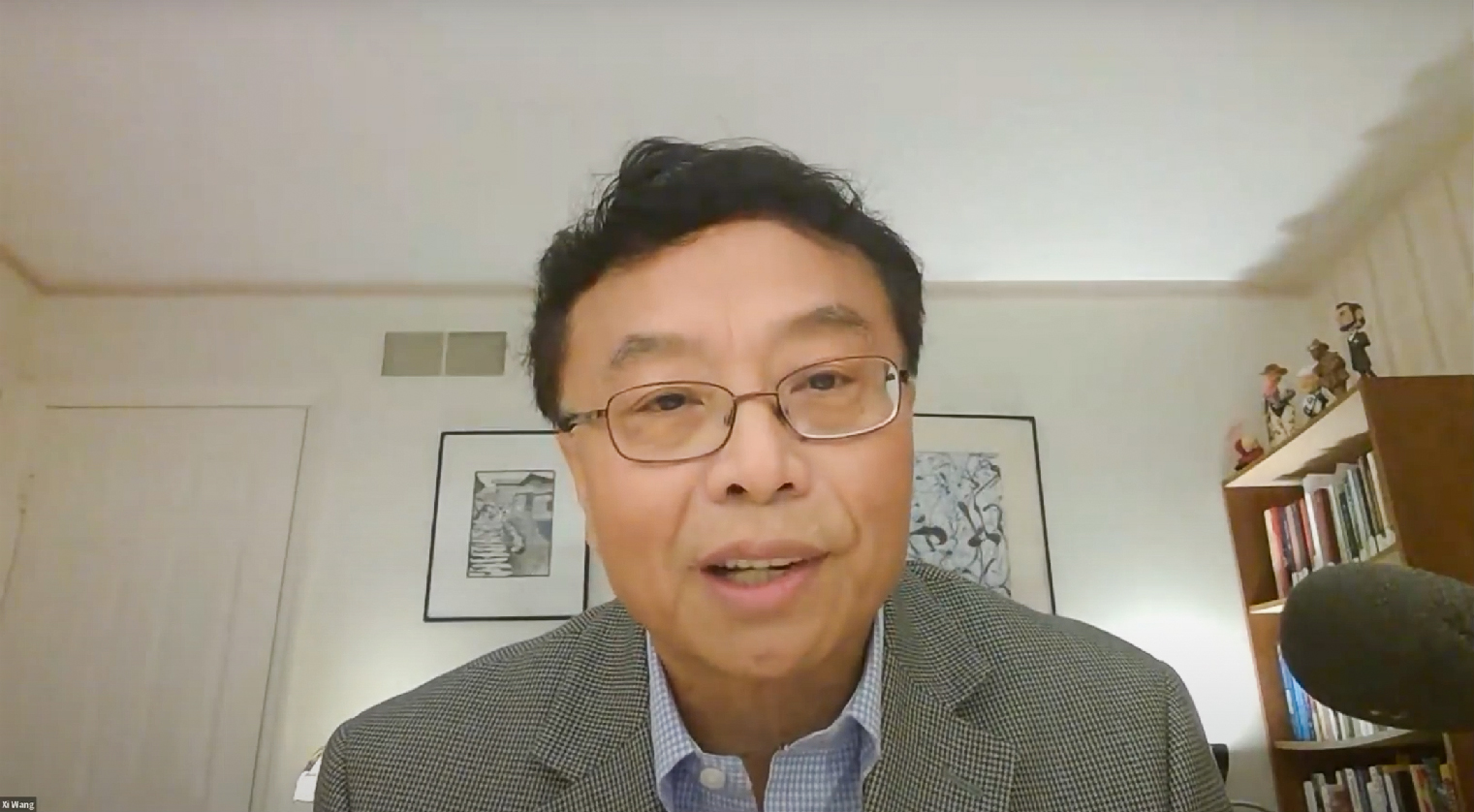 Professor Wang Xi's online keynote speech explored issues of America's democratic system.
In his lecture, Wang discussed two basic designs for America's original democratic system: the constitutional design for a "peaceful transition of power", and the Founding Fathers' design for a "nonpartisan representative democracy." He then shifted his focus to contemporary times by recounting a series of events that culminated in the violent attack on the US Capitol on January 6, 2021. Wang argued that the excessive partisanship and reckless disregard for the rule of law inherent in this event reveal a deeply embedded crisis in American democracy.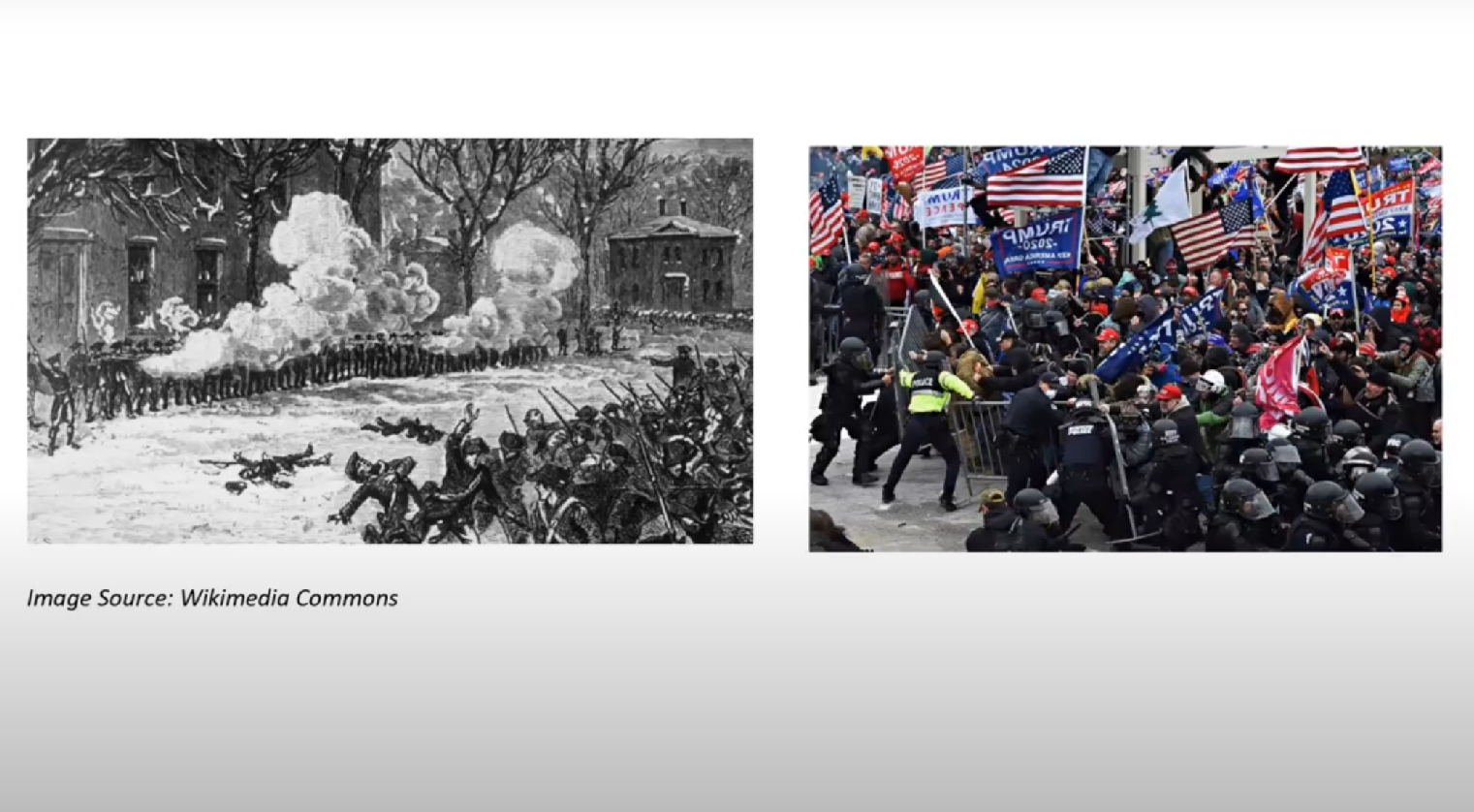 On top of that, Wang outlined the historical trajectory of American democracy - starting with an original "nonpartisan democracy" and shifting to the most extreme "partisan democracy". He also explored the changes in partisan democracy that emerged from the first presidential election "crisis" in 1800 to the Reconstruction Period, with an emphasis on the second election "crisis" in 1876. Furthermore, Wang detailed the changes in the electorate brought by expansions of suffrage and consolidation of the "electoral duopoly", or the domination of two major parties. He argued that these factors contributed to the systemic principles and practice of "partisan democracy".
Wang analyzed the unresolvable contradictions between the "constitutional democracy" on paper (as written on the Constitution and believed by many Americans) and the "partisan democracy" practiced since 1800. He argued that these contradictions have greatly diluted the fundamental principles of democracy, and explained why the "partisan democracy" practiced by former President Trump and his acolytes has now presented "a clear and present danger" to the American people.