NYU Shanghai Hosts the 14th Kavli Futures Symposium on Neuroeconomics
Mar 13 2014
On March 12th, NYU Shanghai hosted the 14th Kavli Futures Symposium on "Neuroeconomics in China and Asia: Building Interest and Capacity", sponsored by the Kavli Foundation, along with NYU in New York and Duke University, in partnership with Institute of Neurosciences (Chinese Academy of Sciences), East China Normal University and Duke Kunshan University.  The Kavli "Futures Symposium" is an academic symposium series which features emerging advances in selected fields and notable future opportunities for those fields.
At the Shanghai conference, Paul Glimcher, Director of Institute for the Interdisciplinary Study of Decision Making NYU, Michael Platt, Director of the Duke Institute for Brain Sciences, Mu-ming Poo, Director of Institute of Neuroscience (Chinese Academy of Sciences), Xiao-Jing Wang, Provost of NYU Shanghai and Professor of Neural Science at NYU presented findings which examined the neural basis of decision making in biological, applied and clinical contexts.  The Symposium created a vibrant dialogue between the Sino-US neuroscience communities. Attendees also include over 150 scholars and students from top universities in China, including Peking University, Fudan University, Shanghai Jiaotong University, Zhejiang University, East China Normal University, Shanghai Institutes for Biological Sciences (Chinese Academy of Sciences) and others.  The academic leaders followed up with a closed door discussion to explore a shanghai-based neuroeconomics cooperative.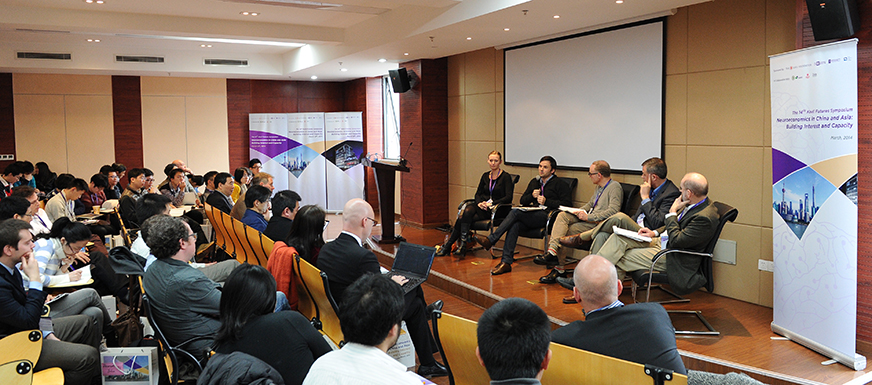 false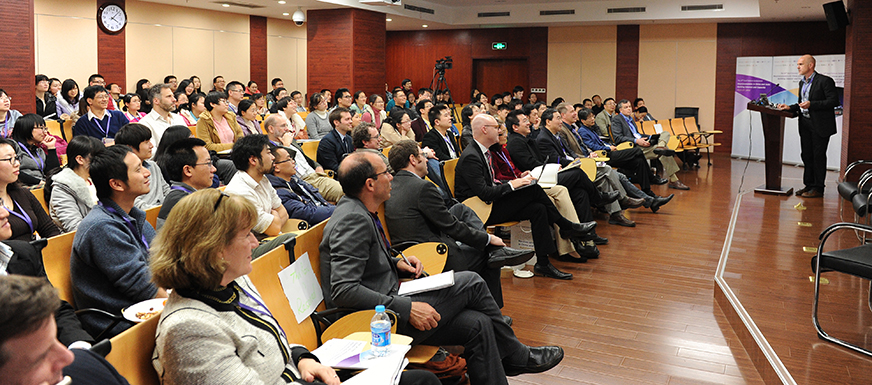 Further information:
Visit the conference website.
Visit the NYU-ECNU Institute of Brain and Cognitive Science at NYU Shanghai.