NYU Shanghai 10th Anniversary Celebrations at New Bund Campus
Mar 3 2023
NYU Shanghai's 10th anniversary events got underway on Friday, March 3, with a ceremony held on the school's newly opened New Bund Campus. The ceremony, the first to be held on the new campus, was attended by guests from other universities, including NYU Shanghai's founding partners New York University and East China Normal University, as well as local government officials.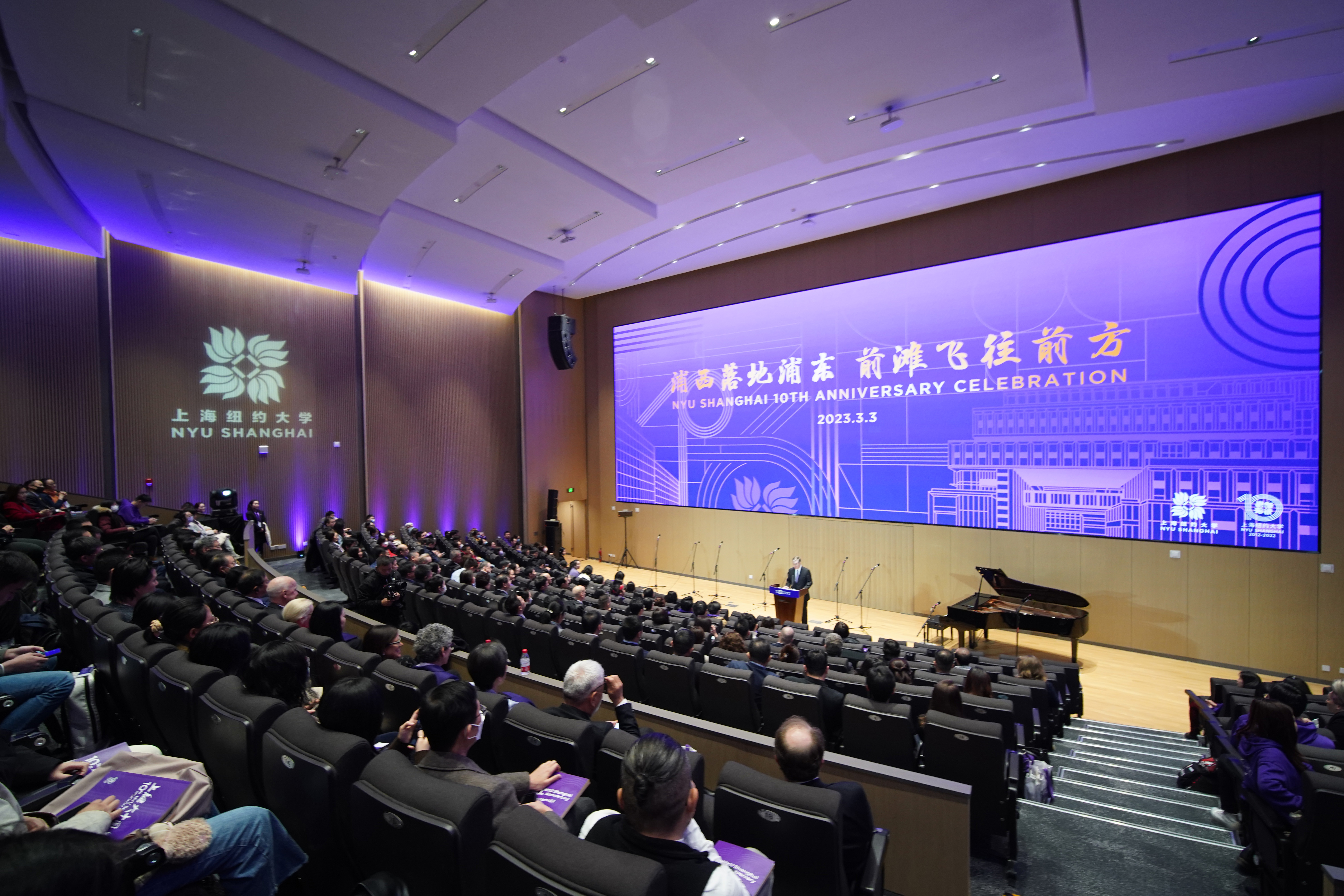 The honored guests included NYU President Andrew Hamilton, NYU Interim Provost Georgina Dopico, East China Normal University President Qian Xuhong and former Vice President  Li Zhibin, and NYU Shanghai Chancellor Emeritus Yu Lizhong, among others.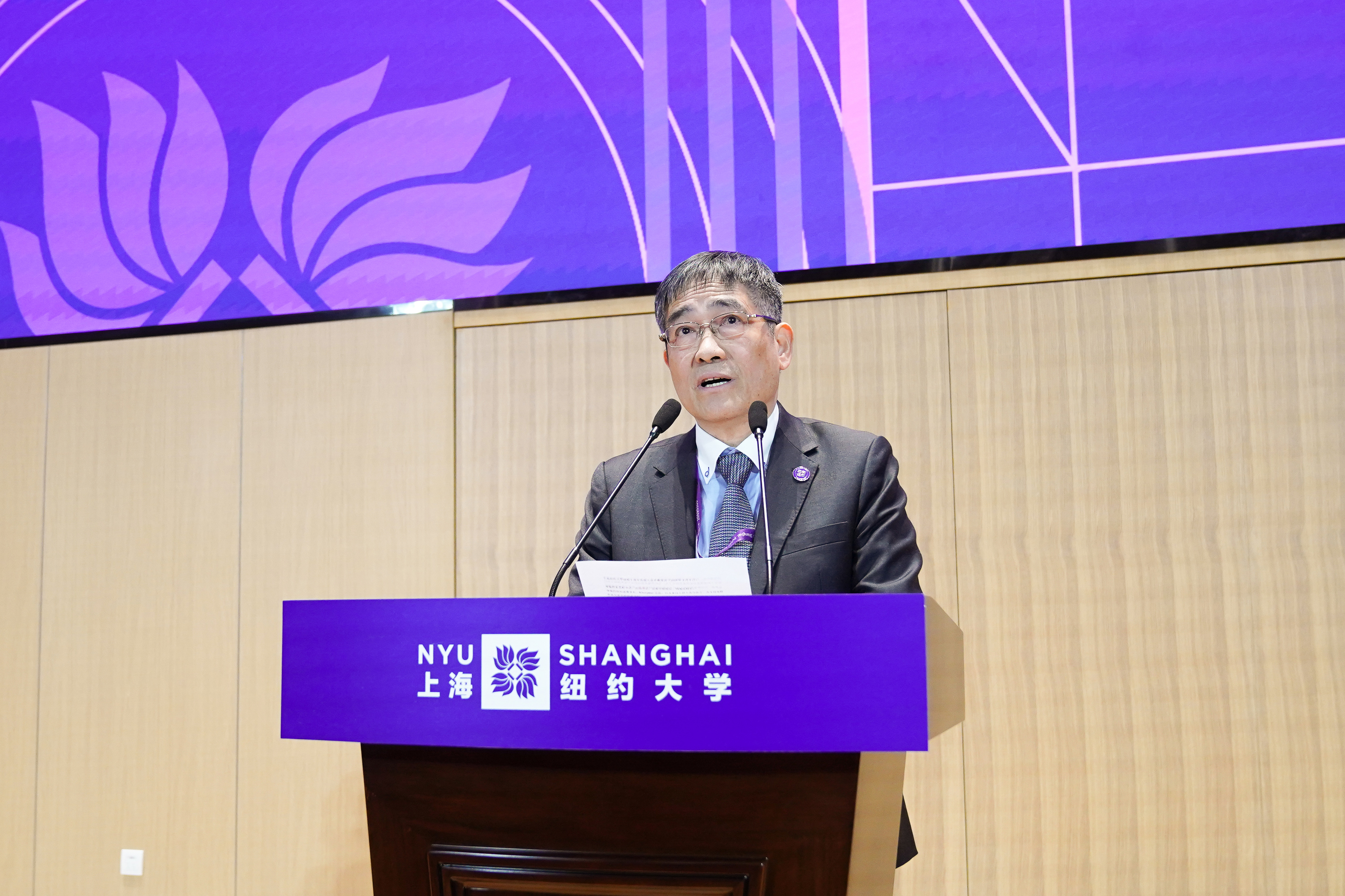 Chancellor Tong Shijun, Vice-Chancellor Jeffrey Lehman, and Provost Joanna Waley-Cohen gave opening remarks. Chancellor Tong highlighted the New Bund Campus and its unique blend of eastern and western design and culture. He reflected on the milestone anniversary before switching his focus to NYU Shanghai's future. "As we step onto a new campus, our University enters a new chapter," he said. "I believe that generations of NYU Shanghai students will step out into a bright future, ready to contribute to the world and bolstered by the continued support of our community in Shanghai and especially Pudong."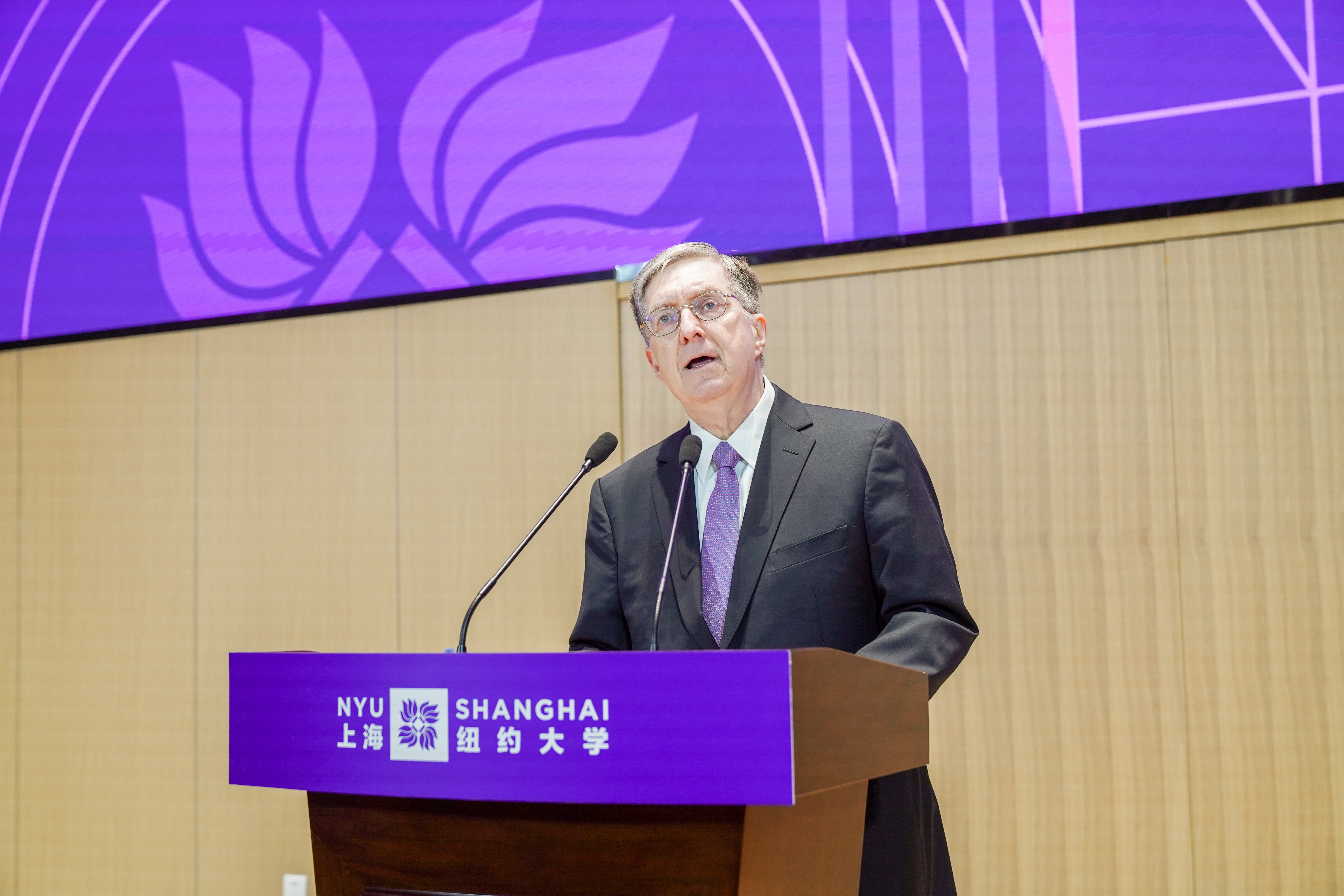 Vice Chancellor Lehman spoke of the significance of NYU Shanghai's presence in China. "The world needs this Sino-American joint research university even more than it did ten years ago," he said. "More than ever the world needs a new generation of people who push themselves to make meaningful contributions to the world, who are eager to engage respectfully with people who grew up in other cultures and who hold different perspectives on important issues."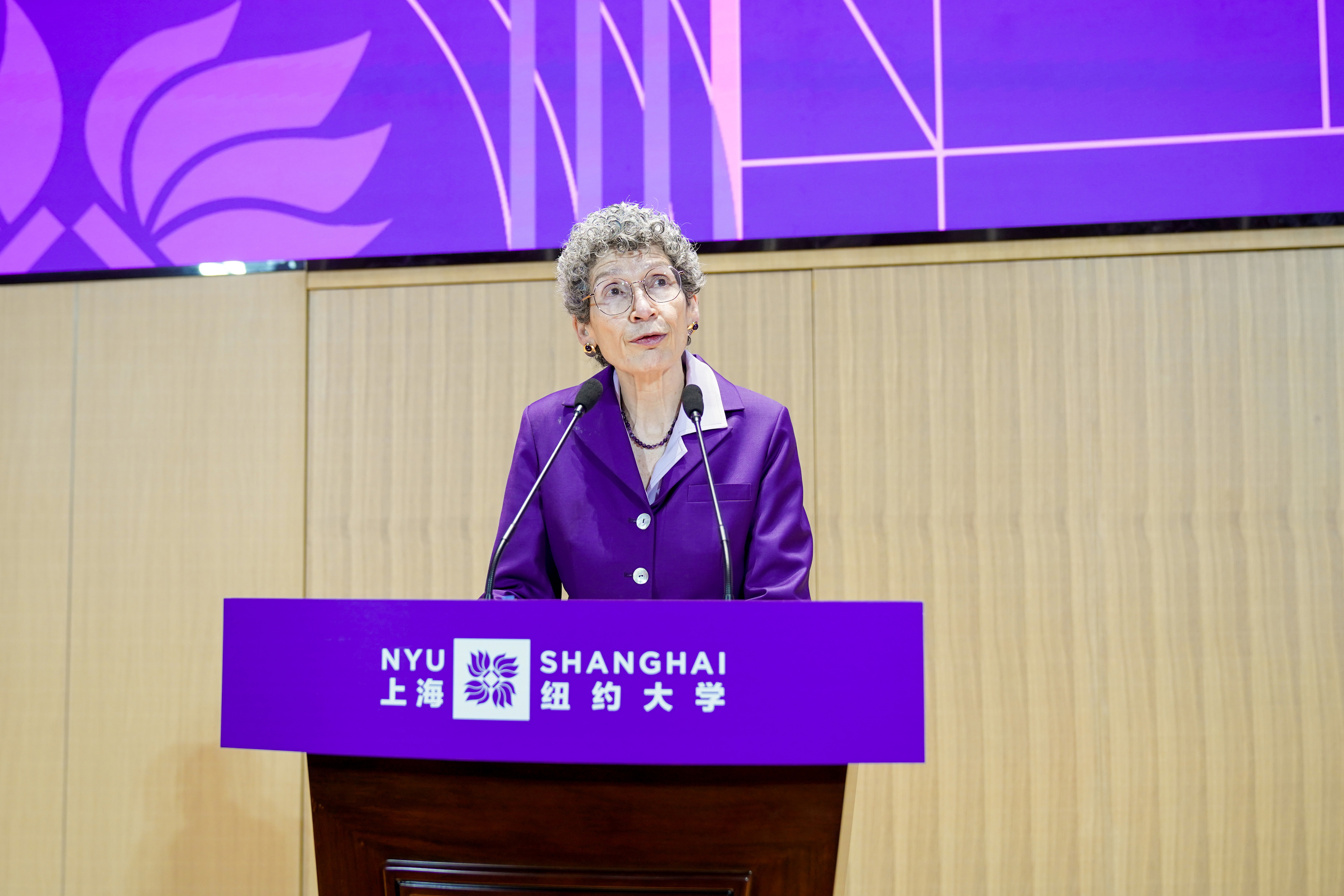 Provost Joanna Waley-Cohen spoke of the relationship between NYU Shanghai and its founding partners, ECNU and NYU. "We are ready to step forward into a long and vibrant future together," she said, "knowing that each of us may have different approaches, but we are firmly united in our mutual aspiration to fulfill our ideals of educational excellence, scholarly collaboration, and the improvement of life for all in the society around us."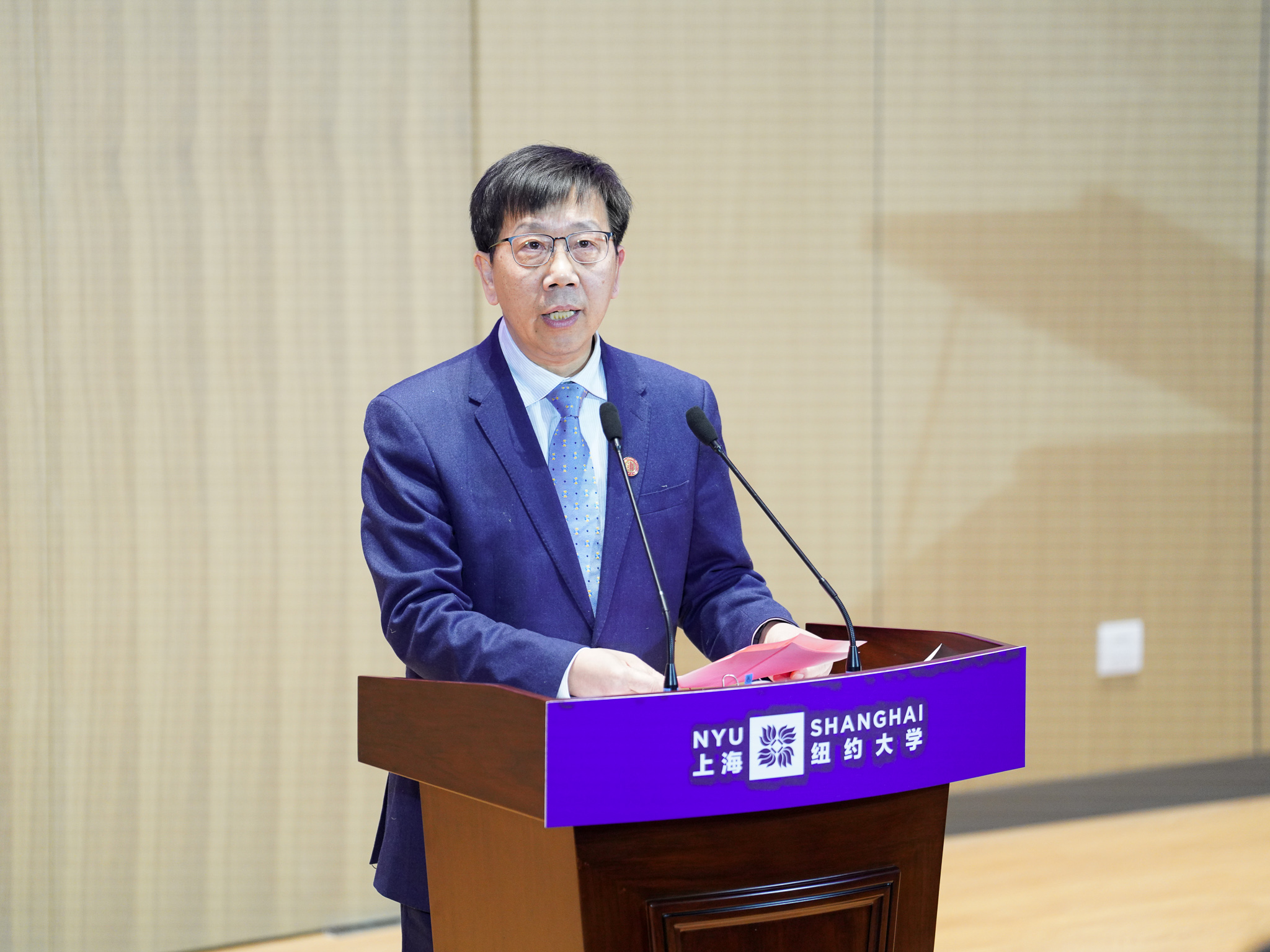 In his speech, ECNU president Qian Xuhong praised NYU Shanghai for becoming a model of Sino-foreign cooperation. "To build a community with a shared future for mankind, we need to integrate the strengths of various cultures and disciplines worldwide and adhere to comprehensive liberal arts education focused on critical thinking," he said.
NYU President Andrew Hamilton reflected on the crucial role that academic research can play in advancing cultural diplomacy. "[NYU Shanghai] has blossomed into a thriving, remarkable university whose international faculty and student body epitomize NYU's innovation and ambition," he said. "It is not only an important part of NYU, but the research and learnings that faculty and students take part in contribute enormously to cultural understanding across the globe. Faculty and students provide leading scholarship, revealing transformative insights in science, healthcare, policy, and myriad other areas."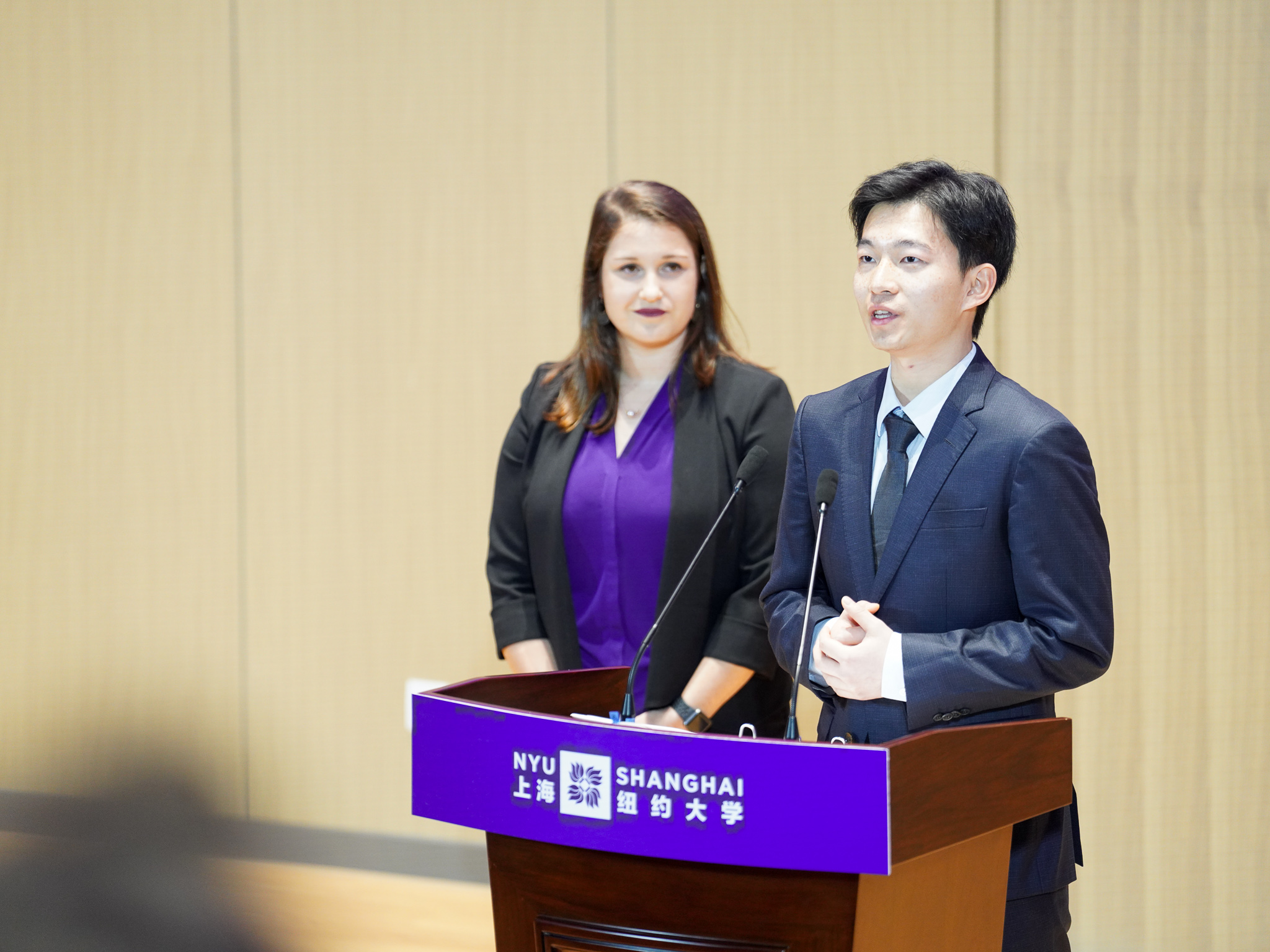 NYU Shanghai's Student Body President Stephanie Anderson '23 and Vice President Peirong Li '24 also spoke at the event, encouraging their fellow students to look to the future. "Let us in true NYU Shanghai fashion rise to meet the challenges of our new, post-pandemic world and contribute to empower our community," they said, exhorting their peers to "leave the world a better place than how we found it."
Other distinguished guests who spoke in the ceremony included Lujiazui Chairman Xu Erjin, whose support has been unwavering throughout NYU Shanghai's development, and KPF President James von Klemperer and Principal Jill Lerner, whose design work on the New Bund campus shined in the spotlight at the ceremony. 
The ceremony was just the beginning of a season of events celebrating NYU Shanghai's ten years. A concert series will kick off on Friday evening with a performance, The Friendship of Two Cities: Shanghai-New York, at Jaguar Shanghai Symphony Hall by the Shanghai Symphony Orchestra, conducted by Visiting Professor and Artist-in-Residence Bright Sheng and featuring violinist Kelly Hall-Tompkins and pianist Ming Xie. A number of upcoming fun events commemorating the anniversary will be held by NYU Shanghai students, including a group bike ride, a scavenger hunt around the New Bund campus, and a visit to NYU Shanghai's origins on the campus of ECNU.  
This weekend will also mark NYU Shanghai's first ever alumni reunion, with nearly 200 alumni from 2017 onwards attending a series of events including an alumni panel discussion, networking sessions, Dean's Open House and Faculty Salon.