New Year, New Knowledge: Academic Festival Jumpstarts 2021
Jan 21 2021
With COVID-19 travel restrictions keeping most students and faculty in Shanghai over the month-long winter break, NYU Shanghai kicked off 2021 with an Academic Festival to liven up the building and keep minds active. So far, there have been programming bootcamps, meditation sessions, art and writing workshops, and more—with over 300 community members booking seats for some 42 on-campus events. 
Twenty-two faculty, student, and staff presenters are using one-to-three hour long sessions to bring a subject they love to life—whether it's poetry and dance, the history of American football, or quantum physics. It's a welcome break from logging into the many synchronous Zoom lectures that dominated last year, and each in-person session serves as a chance—especially for student presenters—to turn around and teach what they've learned from various Dean's Undergraduate Research Fund (DURF), capstone or other research projects.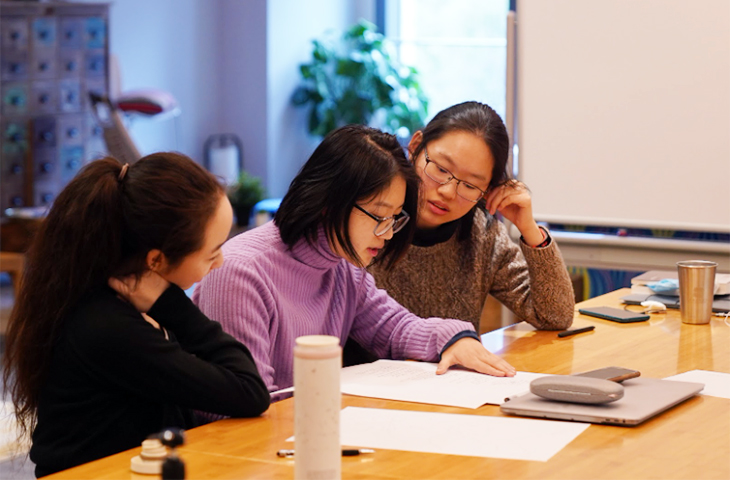 Neurodiverse Poetry Workshop + Poetry in Dance, Dance in Poetry: Sophomore and humanities major Wenxin Tang (center) hosted two separate workshops in the World Languages Lounge. She read from her own collection of poetry, explained her DURF project on neurodiverse poets, and passed out sheets of paper and pens for her audience to craft their own poems. Tang's second session revealed how poetic imagery inspires choreography and how dance inspires literary works.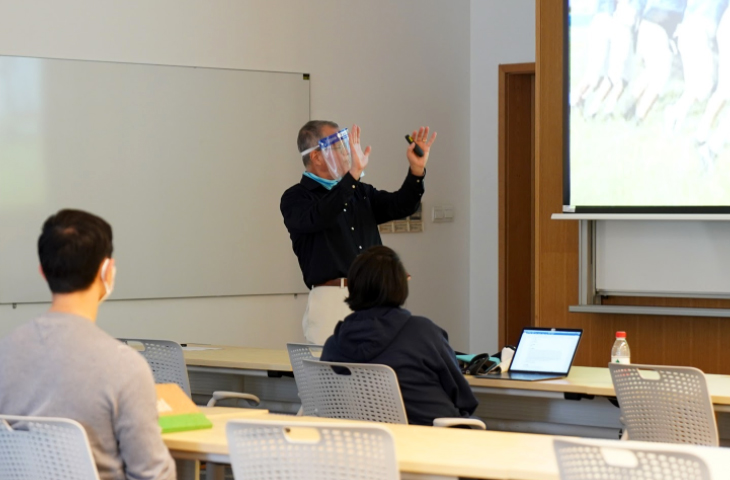 American Football and American History and Culture: What does a 'gladiatorial' sport like football say about American culture? Associate Provost for Academic Affairs John Robertson--a former football coach at the University of Chicago and Concordia University--addressed how the prominence of American football, down to the game's many rituals, has shaped American culture. "American football is an acquired taste, one which, unlike soccer, most of the world is happily doing without," he said.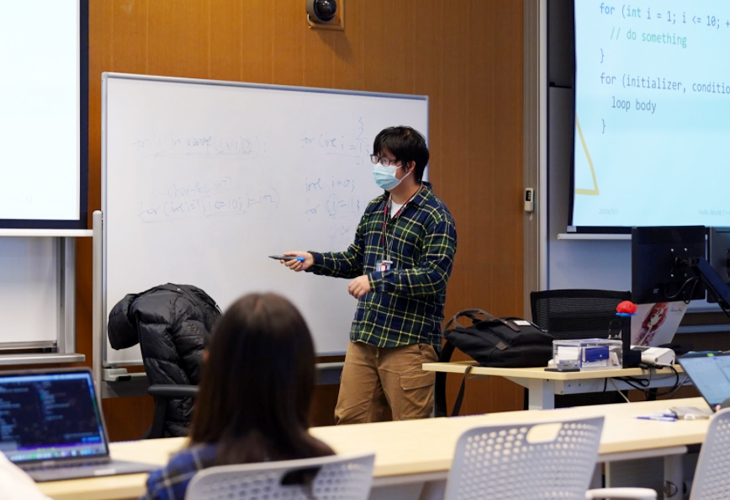 Hello World: C++ Bootcamp: Being a first year computer science student wasn't about to keep Men Qiutong '24 from hosting six sessions on the basic syntax (in other words, the grammar) of the C++ programming language. "To prepare for my workshops so that I could give clear explanations of critical points, I read the famous textbook C++ Primer," Men said. Each session was a combination of slides, demos and coding practice, friendly to coders of every experience level. "We covered how to write a legal statement, how to assign a value to a variable, and how classic flow control tools like loop, condition and function are used in C++," he said. If he had the chance to teach another workshop in the future, Men said he might introduce basic machine learning algorithms.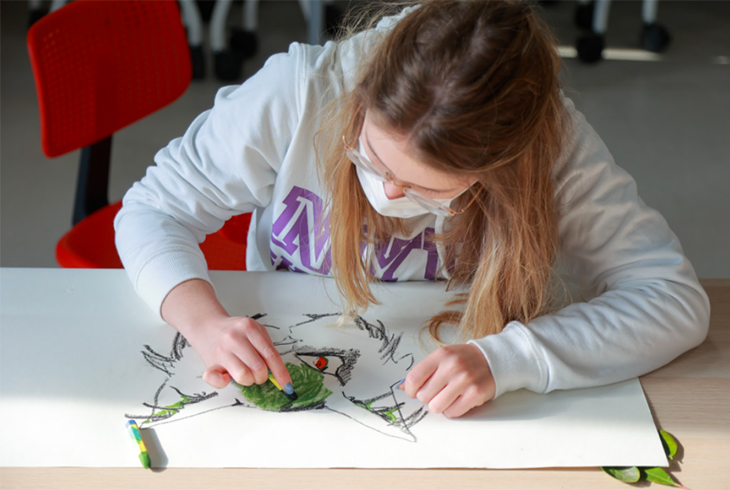 Surrealist Drawing Games: Clinical Assistant Professor of Arts Maya Kramer taught a session on Surrealism that introduced drawing techniques and games that reveal hidden possibilities of the rational mind, including the art of 'losing control.' "Having to improvise in response to unexpected markings on the paper can make the drawing, or whatever you're doing, a lot fresher than having full control," said Kramer.  "We looked at the artists who came up with and utilized these techniques, examined instances of these techniques that persist today, and created drawings that used some of those strategies," she said.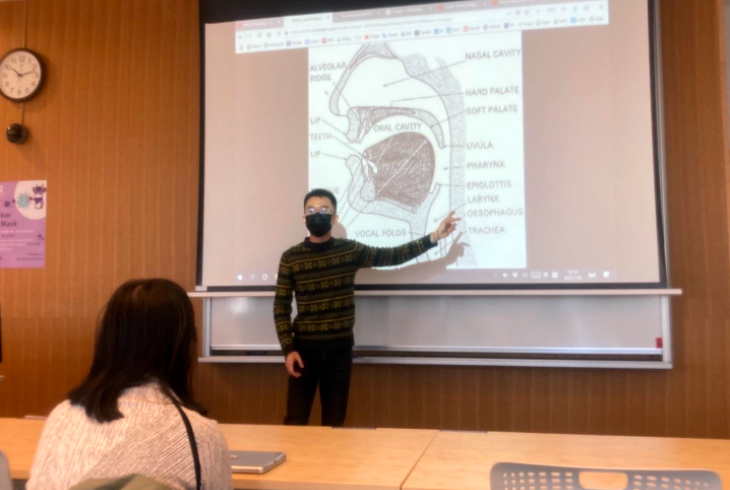 Babbling Sounds & Scribbling Scripts: Phonetics & Orthography of Human Languages: Qilin Zhang (Lancelot) '21, president of NYU Shanghai's Language and Linguistics Club, demonstrates the anatomical structure of the human voice box that enables the diverse sound range of human languages. "Linguists believe the unique position of the human epiglottis is a deterministic factor of the phonemic diversity of our language. Although we suffer from the risk of choking because of a lower epiglottis, we are able to pronounce many more sounds," he explains. "The interesting thing is, although we might consider our languages to be so distinct from each other, an alien would see we are all communicating through changes in air pressure."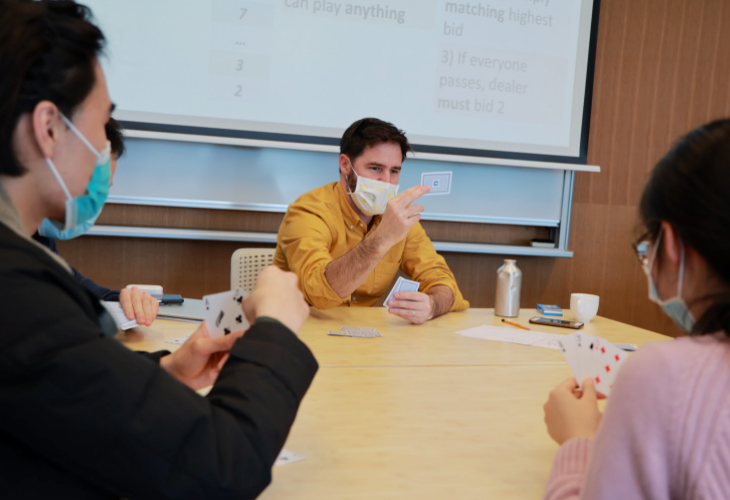 Midwestern Cultural Studies: Learn and play the Card Game 'Pitch': English for Academic Purposes Lecturer John Jordan hosted a two-day workshop that shed a bit of light on life in the American Midwest via the US card game known as "pitch" or 'high-low-jack.'  "I've always played cards and grew up doing it, but these days it's harder to find people who know how to play card games," Jordan said. "I thought teaching this somewhat obscure game would be interesting, challenging, but also might help make some more card players."
Math and Physics: They Fertilize Each Other in the Dark: Li Ruihao NYU '23, a physics and music major, hosted an interactive workshop and discussed the mathematical inspirations that led to the formalism of quantum theory and beyond. "I really enjoyed interacting with people from so many disciplines: neuroscience, psychology, poetry…," Li said. "Towards the end of the session, we learned to appreciate physics as a form of art, and mathematics as its language, its underpinning structure."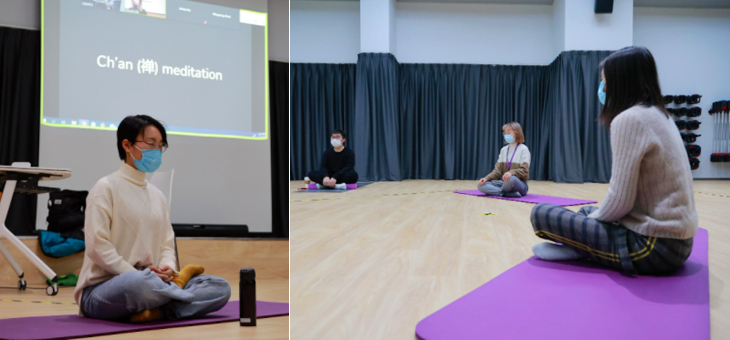 Meditation and the Brain: From a neuroscience standpoint, how does meditation affect the brain and body? Using both reason and meditation to explore the brain, Neural Science Phd student Li Liujunli introduced the experiential capacity of the brain through scientific discussion and an experiential experiment.