Luc Riesbeck: Pursuing a Career in Space Policy
Mar 9 2018
Luc Riesbeck '18 has recently been named a 2018 Brooke Owens Fellow, and will be hosted for a summer internship by Space Angels, a leading aerospace investment company.
Founded in 2016, the Brooke Owens Fellowship encourages and prepares women undergraduates to pursue early career experiences in the industry of aviation and space exploration. It is one of the few fellowship programs globally that facilitates networking among women student space enthusiasts.
After rigorous applications and multi-phase interviews, Riesbeck looks forward to spending this summer in New York City with Space Angels, a financial services company that connects angel investors to exciting young aerospace-related startups.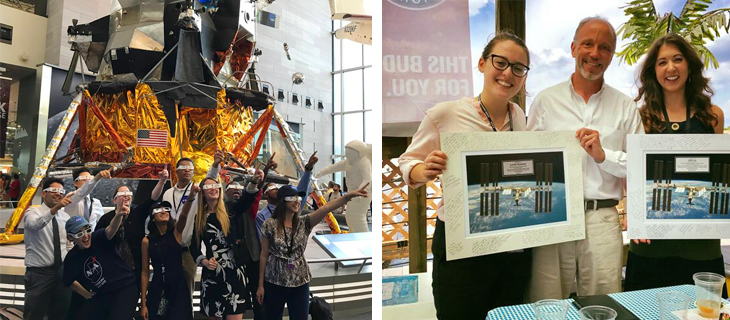 "I am hoping it will enhance my understanding of space activities and policy from a commercial perspective," said Riesbeck. "The future of space cooperation will rest on increased collaboration between governmental space agencies and commercial space partners, such as SpaceX and Blue Origin."
Prior to the fellowship, Riesbeck interned at the National Aeronautics and Space Administration (NASA) Headquarters in Washington DC last year, working with a team of NASA program and project managers to draft cooperative international legislation with NASA's foreign partners.
"People tend to consider the aerospace and aviation industries as holding high thresholds to access--that their teams are only in need of people with outstanding STEM-based backgrounds, but that's not necessarily true," said Riesbeck, who is particularly interested in international diplomacy and space policy. "Organizations like NASA also need people to fill in non-technical positions, such as communications, law, marketing, and finance."
Concluding their last semester at NYU Shanghai, the Social Science major is working on their capstone project examining the effects of China's expanding space activities on the formation of international aerospace operational norms, under the guidance of Professor Eric Hundman.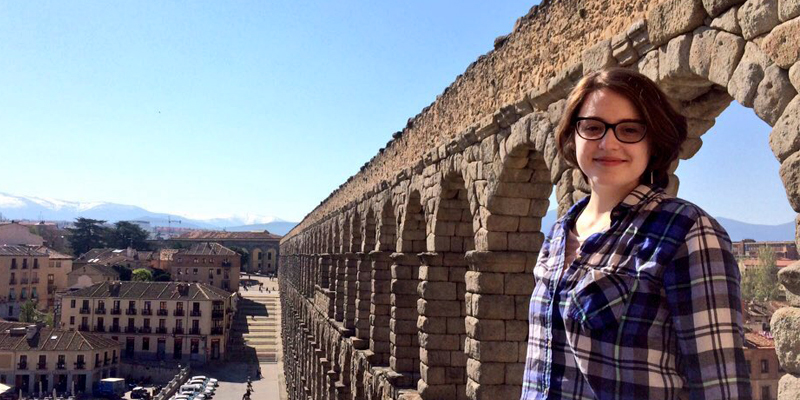 Outside the classroom, Riesbeck has also been an avid promoter of diversity, social justice and free speech on college campuses, serving as the co-chair of Ally Week for two years.
"It's incredibly important to me to continue having conversations around diversity and inclusion on campus. We have to avoid becoming complacent, indifferent, or frustrated with each other," they said. "As co-chair, I wanted to foster an environment where all students, and particularly LGBTQ+ students and students of color, could feel welcome to share their experiences and be addressed by others with respect. Mutual empathy is essential when hosting debate and discussion about challenging ideas--and our strength as a community will flow from our ability to trust each other, along with our willingness to keep an open mind to differing perspectives from our own."
The Ohioan is also looking into several graduate programs, hoping to conduct further study in the area of space policy after graduation.
"The aerospace sector is one of those truly special fields where nations, even those with political tensions, can set aside their differences and cooperate on incredible scientific advances," they said. "In spite of our differences, it's a beautiful thing when humans unite to pursue the stars together."