Looking Back on Shanghai and New York Experience - Interview with '19 MSW Graduate Michelle Wong
Jun 4 2019



Since launching in Fall 2015, the MSW program in Shanghai and New York has seen three cohorts graduate, all of whom have had the unique experience of pursuing their social work education across two continents, at NYU Shanghai and at the NYU Silver School of Social Work. The most recent cohort to graduate, 11 students making up the Class of 2019, participated in their commencement ceremonies on May 21.

To mark the occasion, the Office of Graduate and Advanced Education spoke with one of the graduates, Michelle Wong, who looked back on her two years in the program and the lessons she's picked up along the way.



Graduates of 2019 MSW Program



OGAE: Although you spent the 2018-19 academic year in New York City, your first year in the program, from 2017-18, was spent in Shanghai. What do you remember about your experience in Shanghai?
Michelle: I love Shanghai! To me, Shanghai is a very convenient city – the food here is cheap, and the subway is very efficient. As a Chinese American, I can speak Cantonese fluently, and it helped me learn Mandarin really fast in Shanghai.
Now that I've spent one year in New York, I very much appreciate the small class size that I had in Shanghai, and the attentiveness that all our Shanghai professors gave us. All of them were amazing – they were very attentive. You could tell that they really care about your learning. I really appreciate the quality of teaching and learning that we had in Shanghai. I don't know the reasons, but it was totally different in New York, probably because the class sizes are larger, we have more students in the class, and everyone is busier.  
We had 11 students in the cohort, and we were very close to each other. Unlike in New York, where we have completely different students in different classes, in Shanghai, we were in the same classes for almost every day. We could go deeper into our learning because of it. We were also quite diverse for a small group. It helped us to understand the diversity where we all came from, and really helped to provide a "rich raw material" that we were taught in classrooms to appreciate the difference.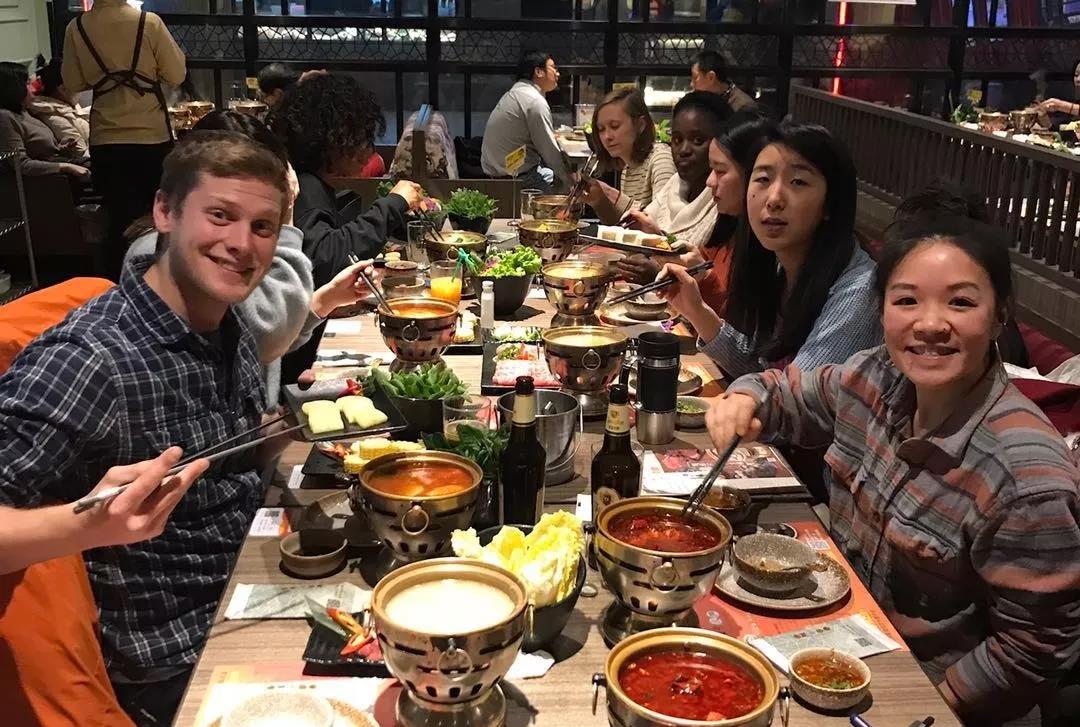 Michelle with Her Classmates
We also had travel buddies because of this. Many of us traveled together a lot to different places, especially over the Thanksgiving break in 2017 - for some of us, it was sort of sad because we were away from family. We traveled together to the cities nearby. In April, we also traveled to Korea. Some of us still hang out together a lot when we are here in New York.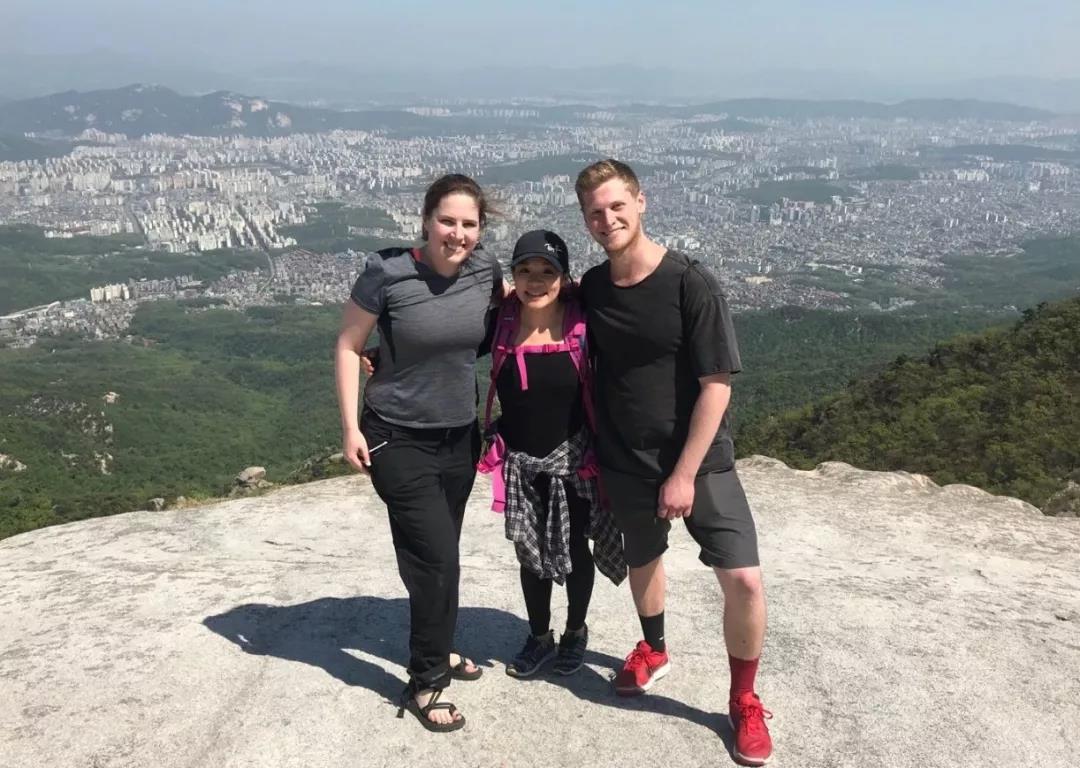 Michelle (Middle) Traveled with Classmates in Korea 
OGAE: During your year in Shanghai, you completed a field placement at a local community organization. What did you learn from that experience and how would you compare it to the fieldwork you did this year in the United States?
Michelle: Yeah, in Shanghai, I was placed in ELG for one year. ELG is a social enterprise in Shanghai that supports children and adults with exceptional needs. I worked on their client services team, so I was basically coordinating and communicating between families and our clinical staff. The experience was not what I expected, but I have learned a lot from it. The biggest learning from the field placement in Shanghai was that the experience allows me to reframe how I thought about social work and what the role of our profession was.
I grew up in a lower-income community in the US, so when I knew about social work, it was mainly about helping people who are poor or from under-served families. When I went to Shanghai, I was thinking that I would be working with those underserved people in China. But I was surprised at ELG because ELG serves predominantly wealthy expatriates in China. Service of ELG is quite expensive too. From this experience, I came to understand that what you do and who you help really depends on the environment. In the environment of Shanghai, for families from overseas countries, they do not have many social connections to all kind of resources - they have no families here, no other types of support; we as social workers will be there to help them to get such support, regardless how much money they have. This experience has reframed how I thought about social work, and what it means for those who deserve to be helped.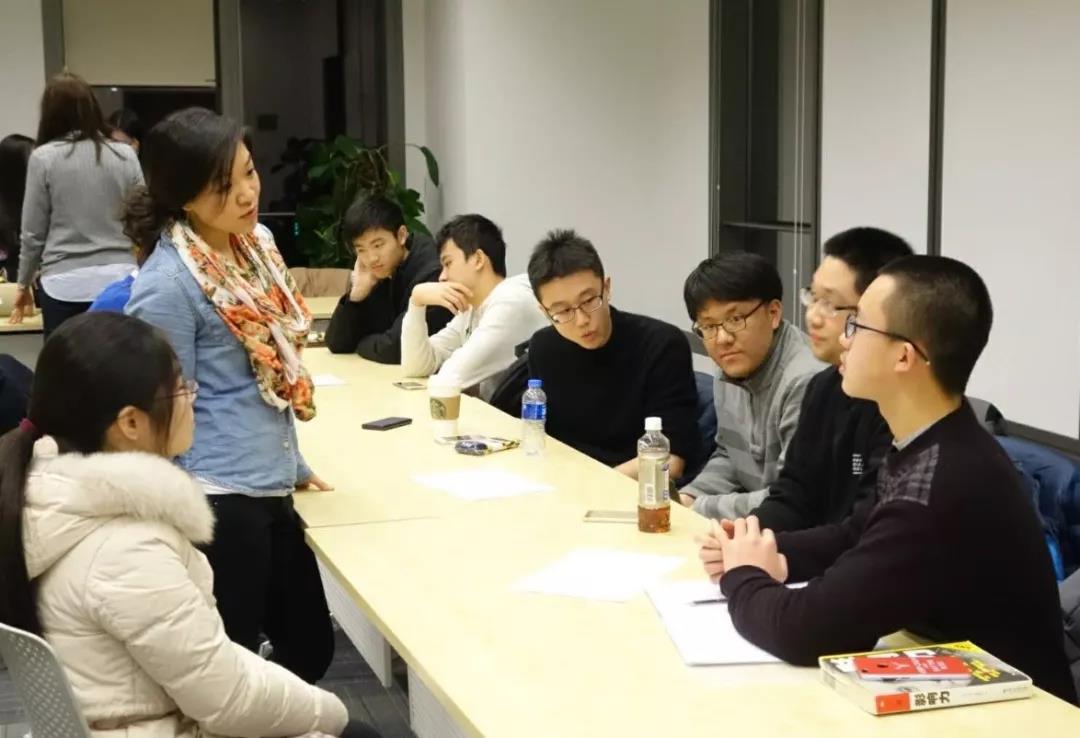 Michelle at Field Placement Institution
I worked in a completely different field placement in New York, but the experience in Shanghai is important to me. In the past several weeks, I have received two job offers, and one of them was really impressed by the diversity of my experiences. I have worked with homeless kids, kids involved in gangs, kids from refugees and immigrants families, and I have worked as wealthy families in China as a social worker – my role was the same, the people who I serve was different.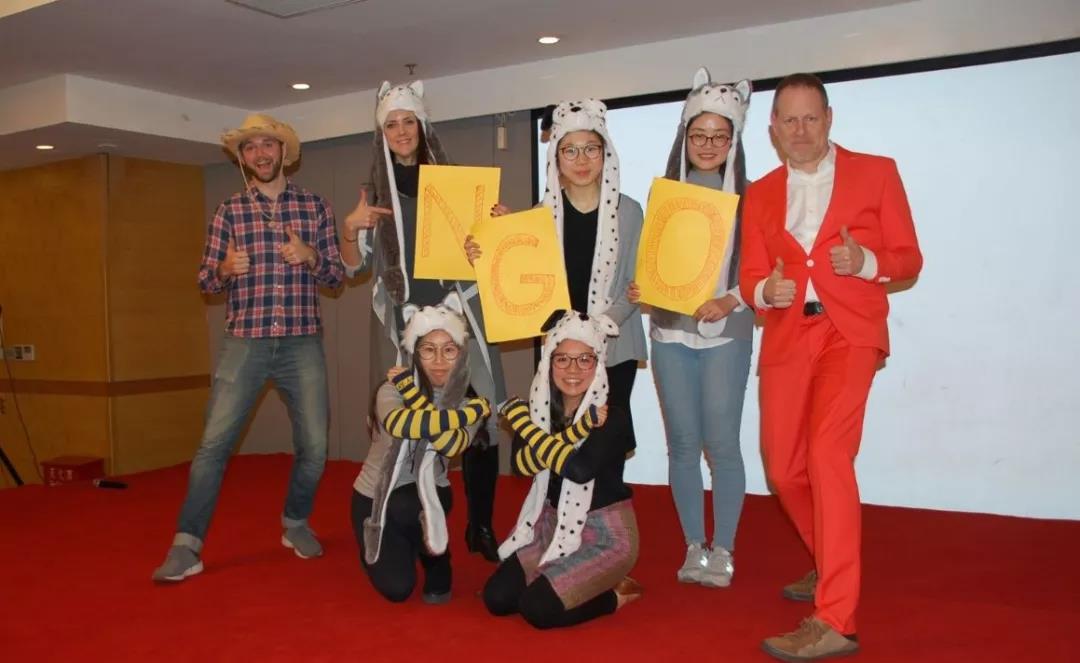 Michelle with Her Colleagues
OGAE: Can you tell us about your job after graduation and your future career plans?
Michelle: I will be working with the International Rescue Committee (IRC) as a Monitoring and Evaluation Officer for violence prevention programs. We have projects that deal with gender-based violence and child maltreatment issues, and my role will be more macro and to evaluate these projects.
As for my future plan, on a practical level, I hope to make enough money and slowly take care of my student loans (laugh). For the long term, I hope to be able to continue to learn and to love what I do.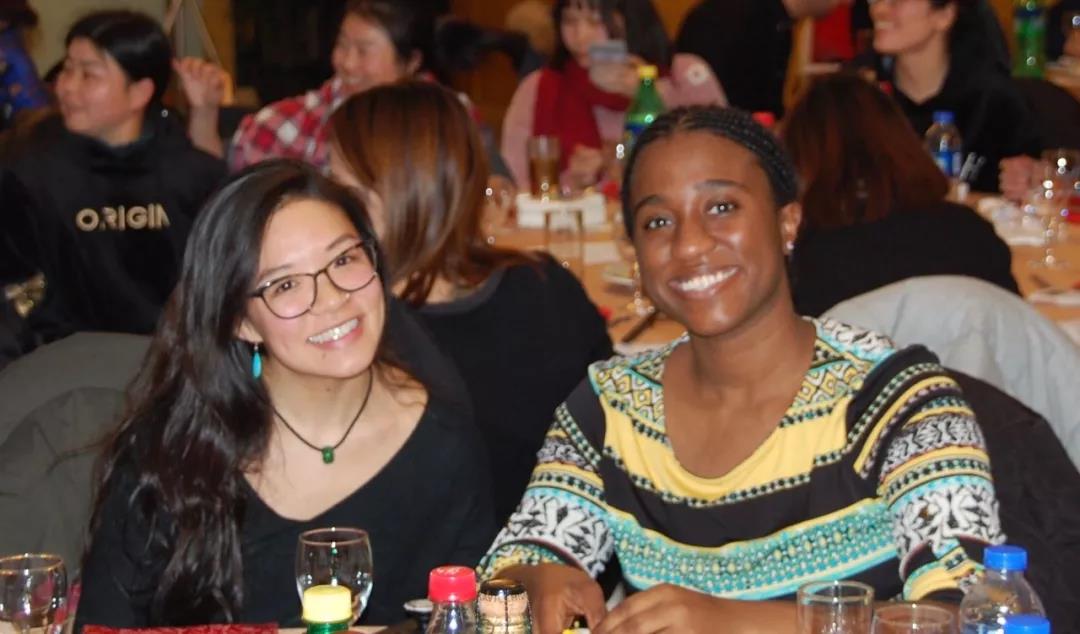 Michelle with Her Colleague
----------------------------------------------------------------------------------------------
Michelle is a Chinese-American born and raised in Seattle, Washington. Before enrolling in the Shanghai - New York MSW program at NYU, she worked for the Peace Corps and served as an English literacy trainer in Vanuatu for 3.5 years, and also served at a Seattle-based NGO focused on the prevention of youth violence. She earned her undergraduate degree from the University of Washington with a major in Sociology and a minor in education, Learning, and Society.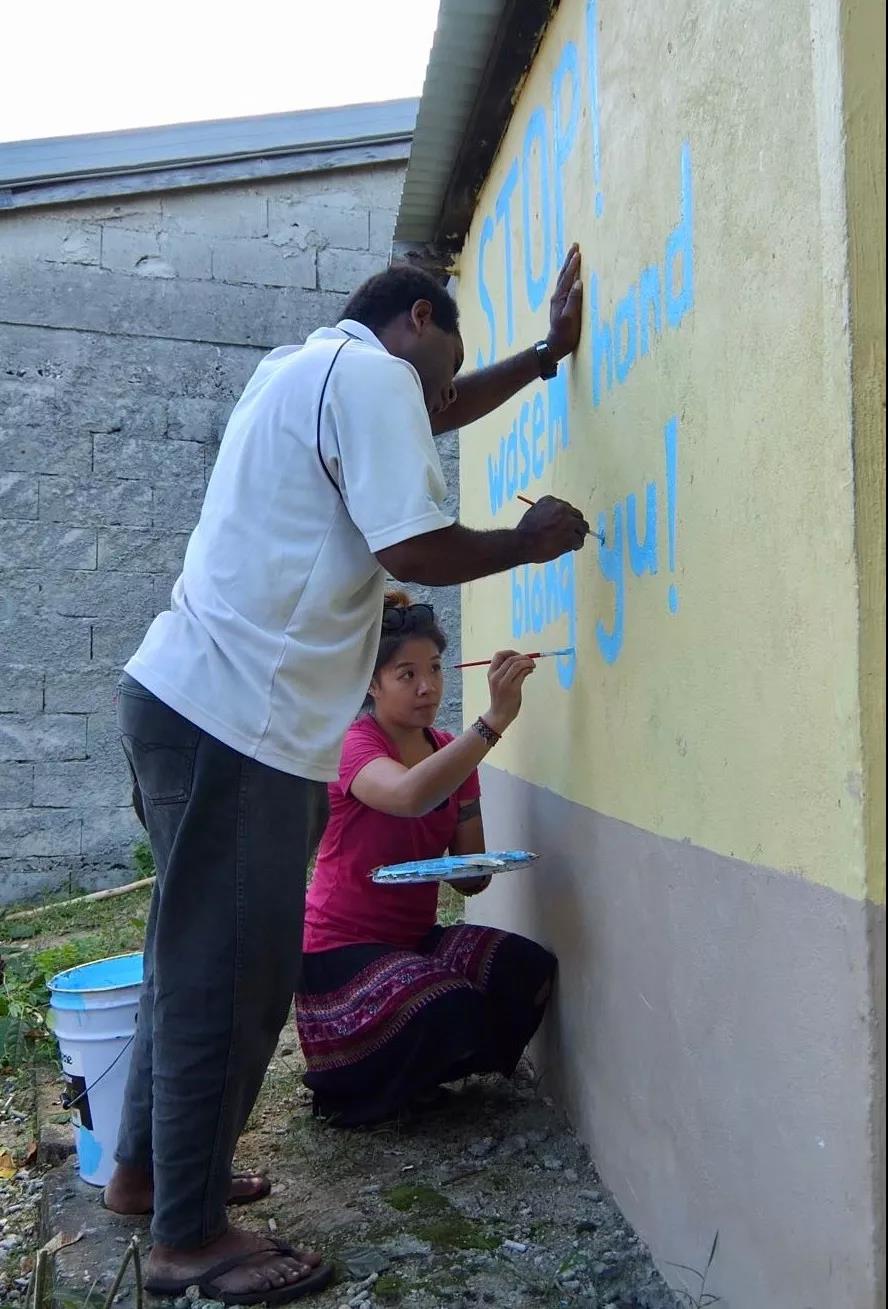 Michelle in Vanuatu