Kentei Takaya: Making Better Teachers
Nov 27 2020
Passionate about teaching and deeply committed to the growth and development of his students, Professor Kentei Takaya shares a love of languages that has spanned a lifetime of learning and academic study. A trilingual speaker of English, Chinese and Japanese, Takaya delivers a practical and student-centric course that allows educators both new and experienced to further their knowledge and professional skills within the classroom at the highest level.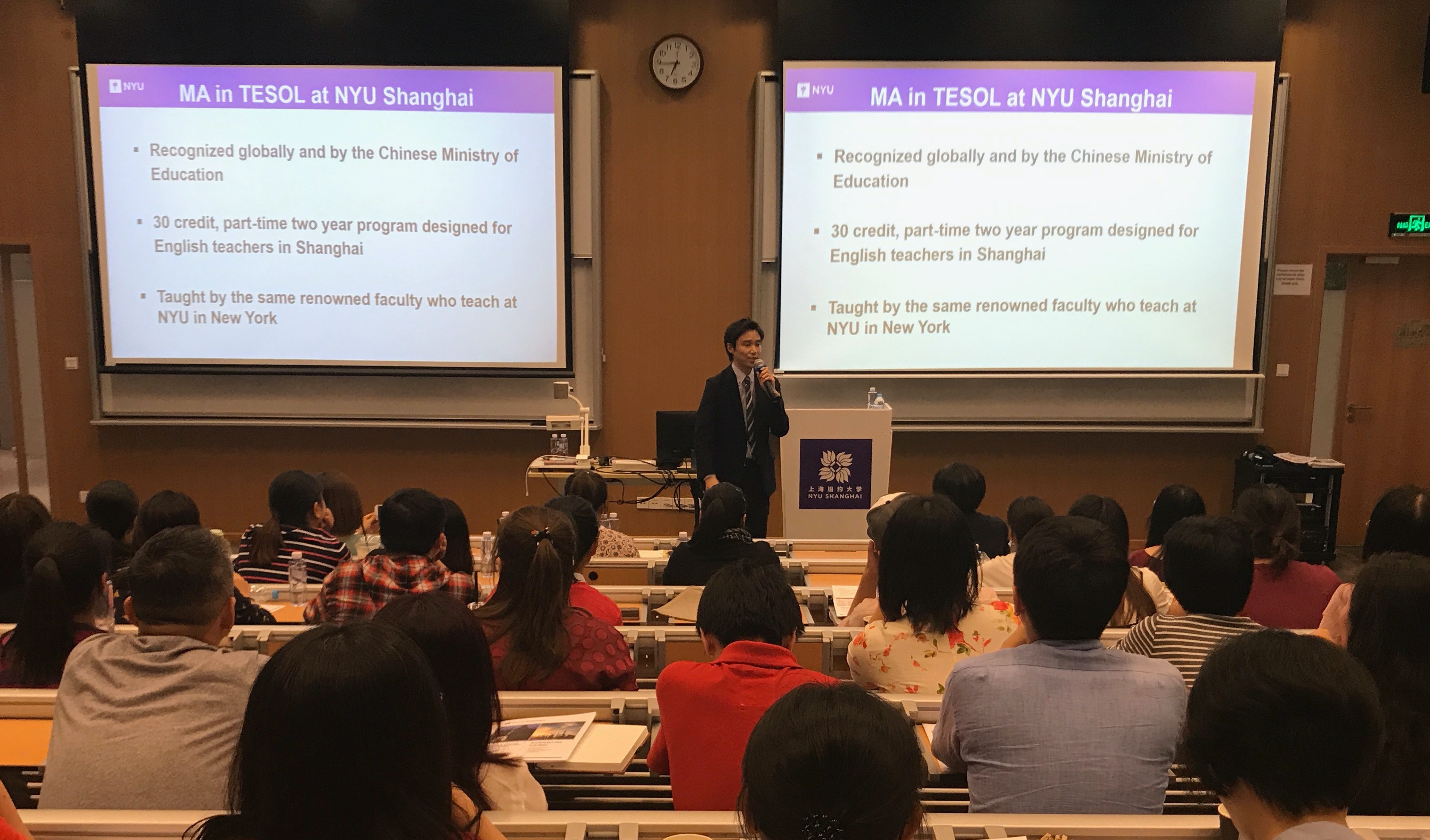 "Each student is a unique individual, so it is vital that the learning process is enjoyable and we strive to help them reach their fullest potential," says Takaya, Program Director of the two-year MA degree in Teaching English to Speakers of Other Languages (TESOL) offered by NYU Shanghai in partnership with the NYU Steinhardt School of Culture, Education and Human Development. 
Takaya strongly believes in the importance of helping his students be the best teachers they can possibly be. He traces his interest in studying languages and how people learn back to his time in NYU Steinhardt's long-standing TESOL program in New York City, the sister program of NYU Shanghai's TESOL degree. Inspired by his professors and the high quality of research in the master's course, Takaya then went on to pursue his doctorate in Applied Linguistics from Oxford University before embarking on an extensive international teaching career that has included stints at universities in Japan and Taiwan. Now at NYU Shanghai, Takaya focuses on sharing his expertise with his students, grounding his lessons in cutting-edge pedagogical research, and developing an active teaching environment.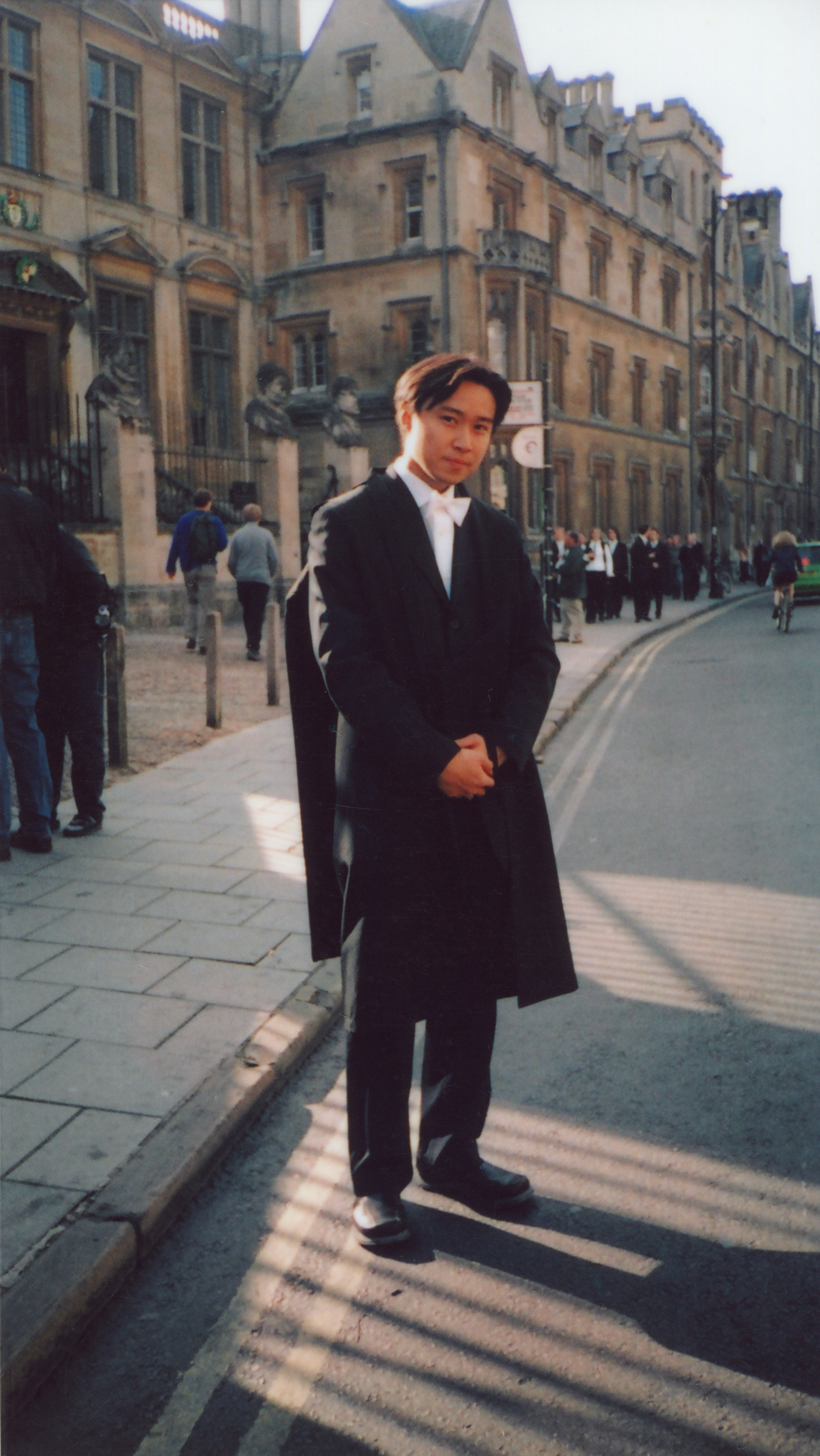 He explains further, "I make sure what I teach is something students can immediately apply in their own teaching context. I model ways we can teach based on the theories we explore in class so that students understand how we put theories in practice."
Throughout the TESOL program, students are provided with opportunities to strengthen their teaching practice and increase their abilities as educators by directly applying their learning. "They will participate in a wide range of practical exercises, group work and individual assignments, in addition to a comprehensive assessment of their teaching practice," Takaya says. "For example, in my Structure of American English class, I introduce the idea of communicative grammar teaching, modeling how this can be taught communicatively. Students then work in groups to design their own activities which they will then demonstrate in class. All of this has a single objective, to make our students better teachers, in all aspects of their teaching."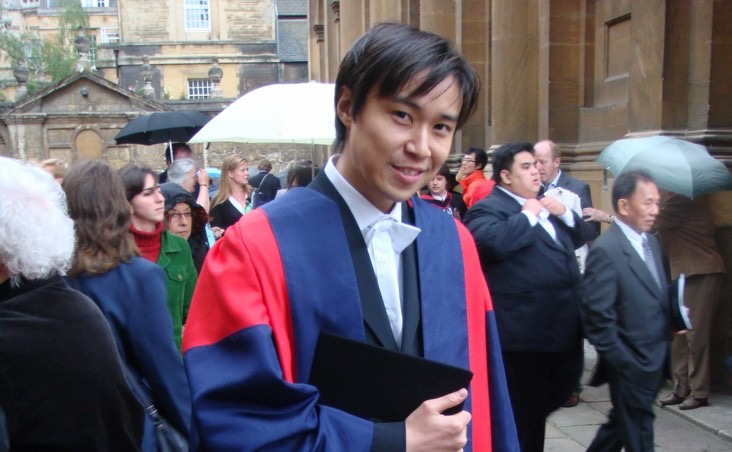 Takaya also strongly encourages his students to undertake individual reflection as a way of understanding and improving their educational practice. Students analyze how learners learn and organise information from their own unique cultural perspectives.
According to current student Zhang Xiaoying, M.A. '22, "It is not enough to only learn teaching theories and methods. We need to constantly experience the process and reflect by ourselves so that we can put those theories into use and share our own teaching approaches. Professor Takaya provides opportunities to enhance our teaching experience in this way."
With this understanding and the support of their professor, students gain confidence as teachers and educationalists. "Before taking this course, I honestly dreaded teaching grammar," says Zhang. "Professor Takaya's course completely altered my thinking, as it explored communicative and interactive methods of teaching grammar in a stimulating, yet effective manner. Through his careful explanations and engaging demonstrations, I started to enjoy teaching grammar, and I can easily apply the lesson plans I made in my teaching today."
To ensure inclusivity and encourage digital literacy, Takaya incorporates a wide range of teaching technology during lessons. "In my Linguistic Analysis class, I use educational technology tools such as Kahoot for interactive quizzes, and PollEverywhere to ask students questions and get instant responses," says Takaya. "These tools add a game-like dimension and allow total participation in my classes, which I then encourage students to use in their own lessons."
For Takaya, "Familiarity with technology in the modern classroom is vital for educators and the Covid-19 pandemic has made this even more important than ever for teachers worldwide. So, I try to introduce our students to all of the learning technologies I am aware of and integrate them into lessons."
This blended learning approach allows distance learners to participate in lessons via video conferencing and online forums. Cutting-edge learning management systems are used to share assignments, reading materials, videos and blog posts.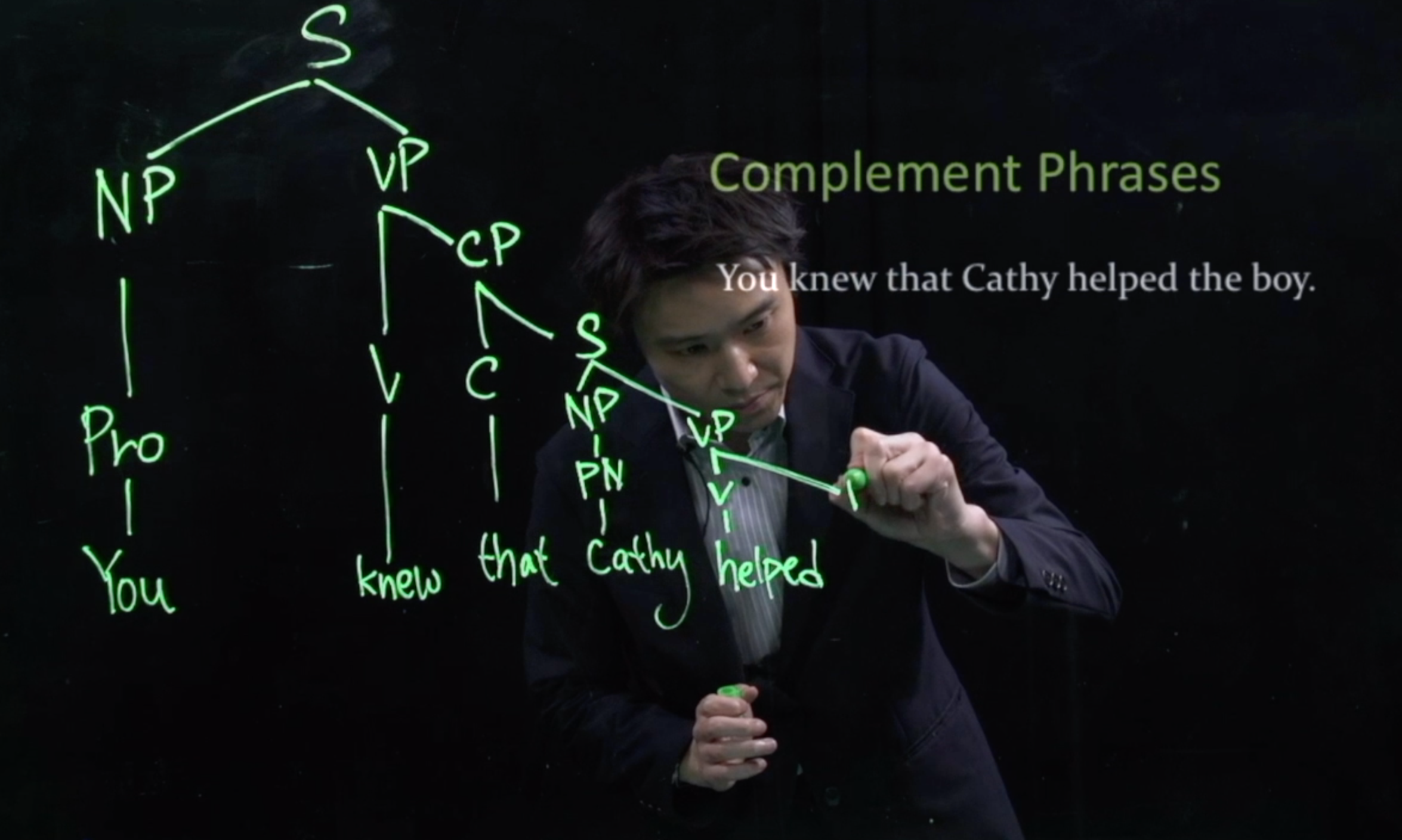 The dynamic learning environment created by Takaya not only facilitates ease of learning for students but also models the active use of technology in education. Current student Ling Mei, M.A. '21, shares, "In Professor Takaya's Linguistic Analysis class, he introduced varieties of online tools and demonstrated how to integrate them in language classrooms. I applied those immediately in my own teaching, and my students were thrilled. They did not want the class to be dismissed!"
Alum Shi Weihua, M.A. '20, adds, "During my two years studying in the MA TESOL program, Professor Takaya very kindly shared with us much of his wisdom. I remember vividly how he provided us with timely help even when it's already late into the midnight via distance learning. In my final year in the program, I worked on a research project investigating language learners' errors under Professor Takaya's supervision. Thanks to the professor's guidance on my research, I was able to present my research at The 9th International Conference on English Language Teaching."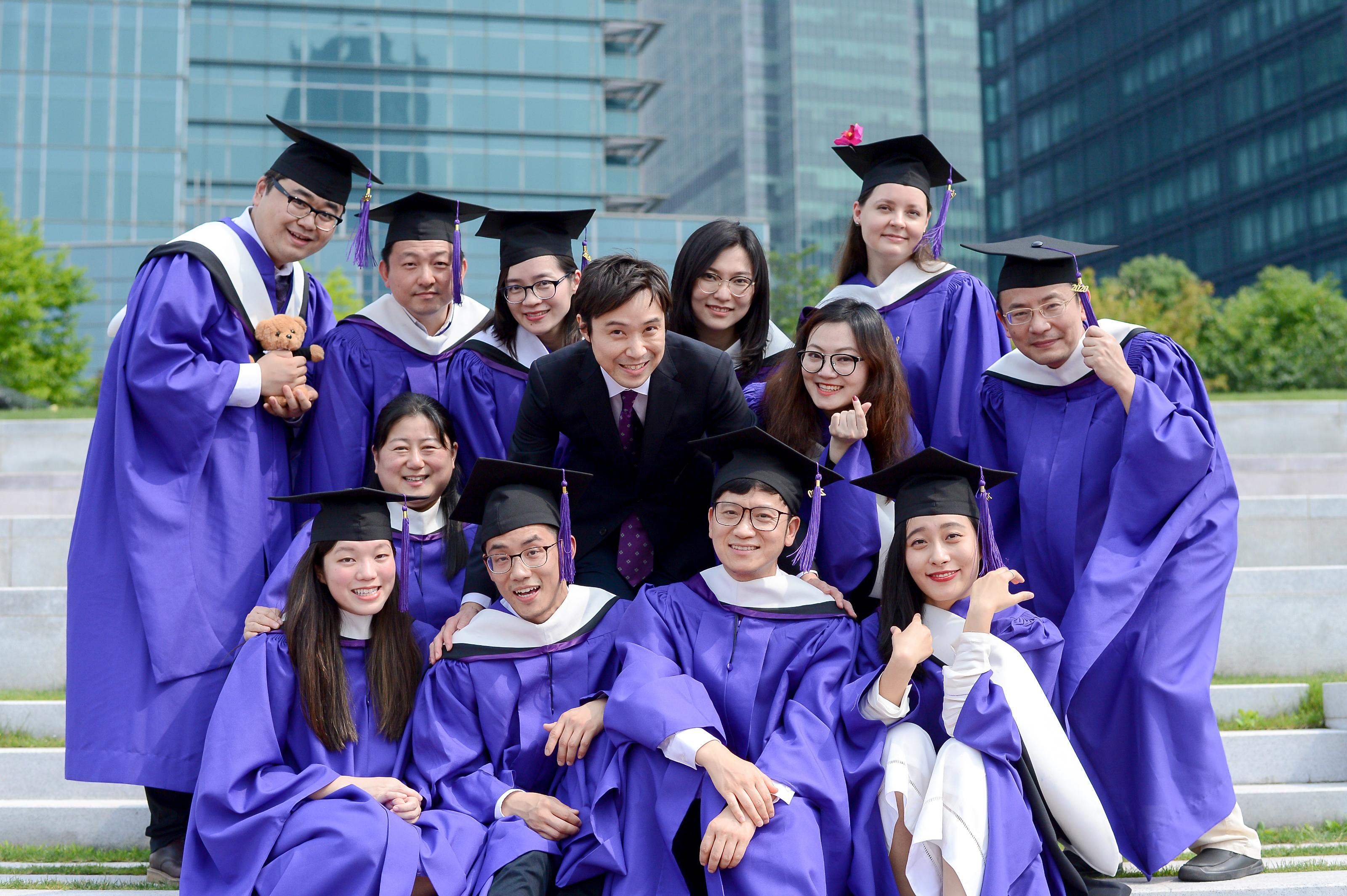 According to Takaya, the wealth of experience gained during the program provides graduates with a host of enhanced career opportunities. "Upon graduating, some of our students have been promoted to higher positions within their organisations, others have had career transitions to prestigious institutions and some have decided they want to pursue doctoral study in the field. We are extremely proud of all our students."
Takaya's students are also equally proud of him. Ling explains further, "Professor Takaya is a really amiable and nice professor. He always listens and tries his best to help us. He provides us with lots of time and space to express ourselves. We have many chances to have a voice in class, doing presentations and even having our own public-facing workshops."
A specialist in teacher training, Takaya's research interests also include intercultural communication, international education and linguistics. "My current research focuses on a needs analysis of English teachers in China," says Takaya. "Every teaching context is different, and therefore, the needs and support for teachers from different teaching contexts vary. Through my research, I hope to explore the needs and support for English teachers across different teaching contexts to help English teachers become even better teachers."
This passion for teaching extends outside of the classroom where he shares his knowledge of best teaching practice with the wider community by offering professional development workshops to local English teachers at various school districts in Shanghai. Recent workshops included talks on communicative grammar instruction and the teaching of reading and writing.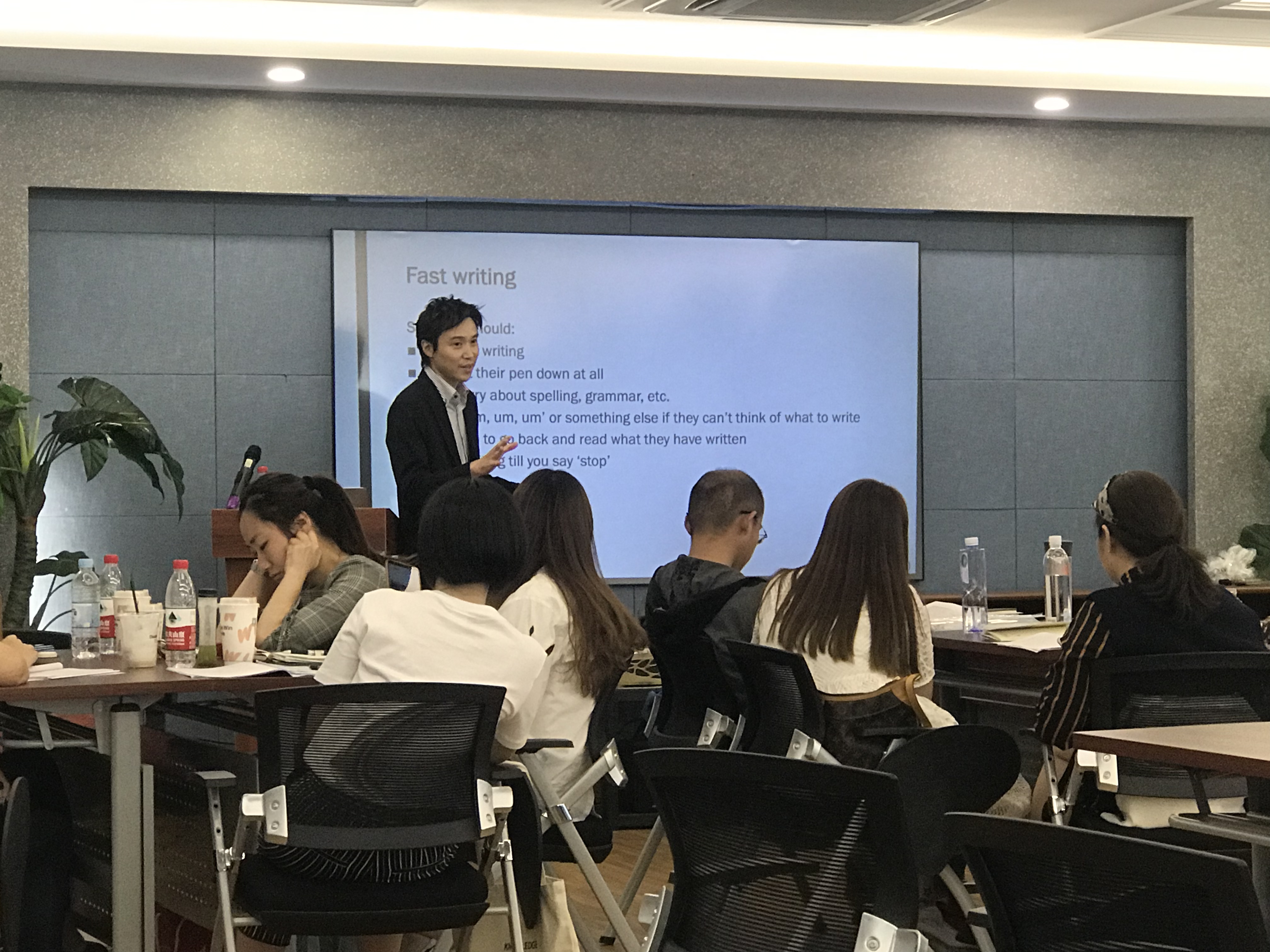 Takaya has also served as the Executive Director of University Mobility in Asia and the Pacific (UMAP), an organization that aims to enhance cooperation among higher education institutions within the APAC region and increase mobility of university students and staff.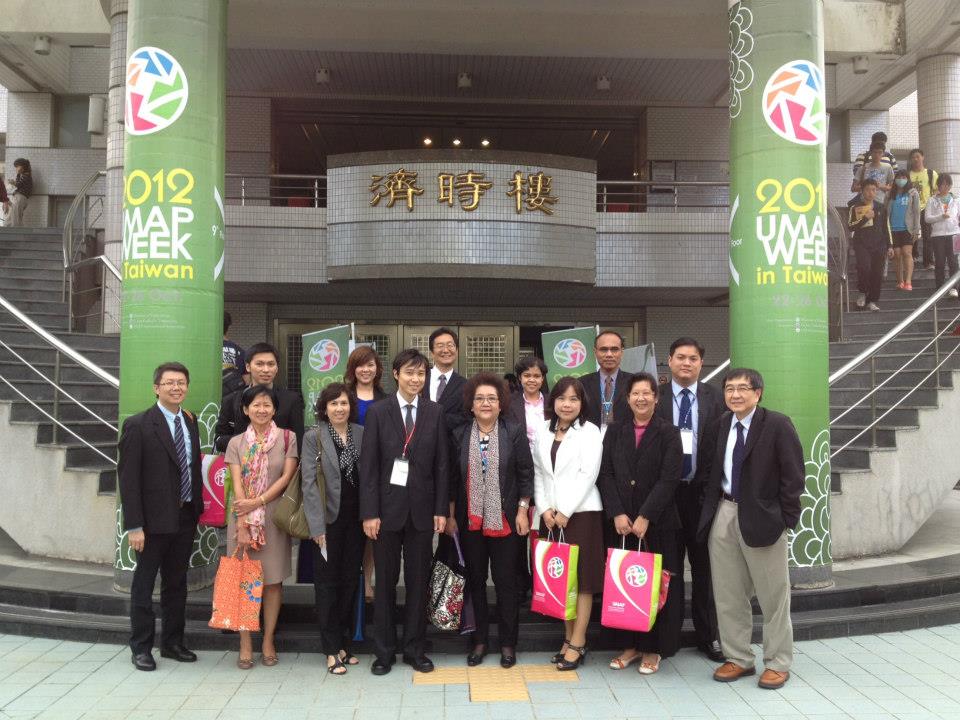 Takaya's enthusiasm for teaching comes through in his lessons, the quality of the MA TESOL program at NYU Shanghai, and in the growth of his students as educators.
Current student Gong Yijie, M.A. '22, concludes, "From lesson planning to real teaching modules, the smile and support from Professor Takaya has encouraged me a lot. I would definitely recommend the program to anyone passionate about teaching or wanting to pursue a career in teaching language."