Kai-Fu Lee At NYU Shanghai: Love Is What Differentiates Us From AI
Sep 12 2018
Artificial Intelligence (AI) may be reshaping the world by automating routine and repetitive work, but compassion, creativity and strategic thinking will remain in heavy demand, leading venture capitalist and AI guru Kai-Fu Lee explained to a packed NYU Shanghai auditorium on Sept 11.
A former executive for Google, Apple, and Microsoft, Lee now chairs Sinovation Ventures, an investment firm that focuses on developing the next generation of high-tech companies.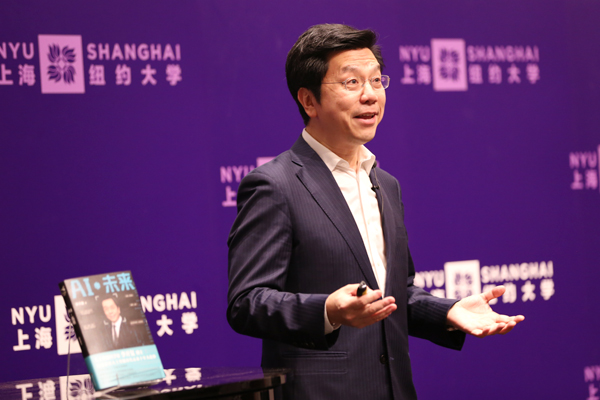 Addressing a standing room audience of more than 400 students, faculty, and tech enthusiasts at NYU Shanghai, Lee offered a provocative presentation on the advent of AI, the duopoly of US and China, and a blueprint for coexistence between humans and AI, while promoting his recently published book, AI Superpowers: China, Silicon Valley and the New World Order.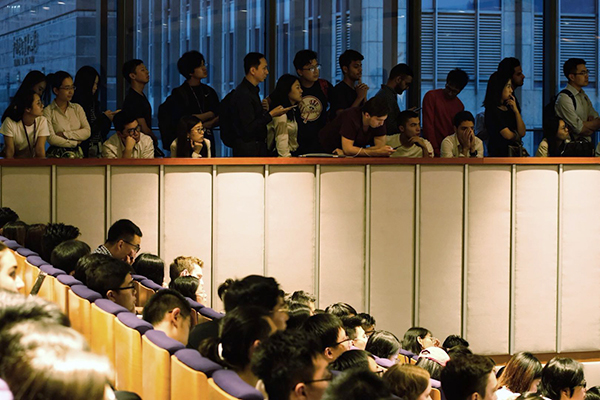 "Lee is uniting his experiences and understanding about technology and science, business and finance, China and the US to form a coherent, integrated worldview about what it means to live a good life--something we are all inspired to learn from," said Vice Chancellor Jeffrey Lehman, who hosted and moderated a Q&A session following Lee's talk.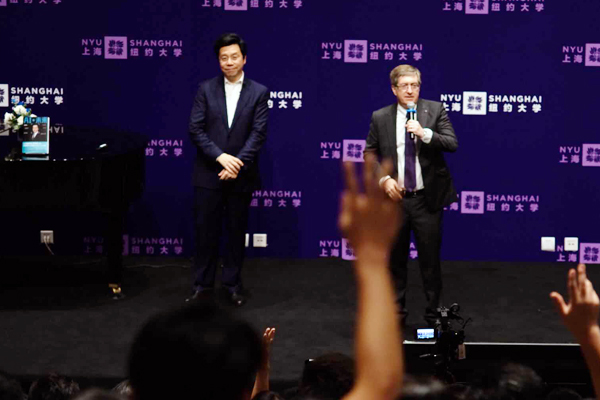 Lee said he began working in AI some 30 years ago and has witnessed waves of innovation in the field.  His devotion to the development of the field was so complete that in 1991, he nearly missed his daughter's birth in order to give a presentation on  early AI. It was not until several years ago, when he was diagnosed with stage-four lymphoma and had to undergo chemotherapy, did his perspectives about life and work begin to change.
"What's more serious than the loss of jobs is the loss of meaning," Lee said.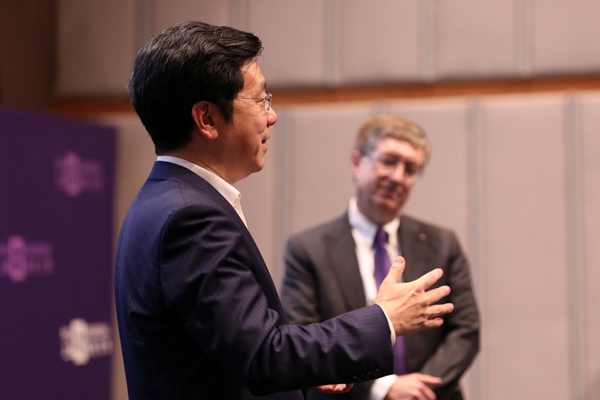 With more than 51 million followers on Weibo, Lee has not been shy about making alarming predictions. He posited that in five years, China--backed by its techno-utilitarian policies and enormous market--would catch up to the US' leading status in all four AI fields: Internet AI, Business AI, Perception AI and Automation AI.
Comparing the vastly different Chinese and US AI models to "parallel universes," Lee said that with accelerated product innovation, colossal AI capital, and an application-driven market, China now has a leg up on the competition.
"In Silicon Valley, entrepreneurs compete very gentlemanly, but in the Chinese environment, it is truly a gladiatorial fight to the death," Lee said. "In such a brutal environment, entrepreneurs learn to grow very rapidly, to make their products better at lightning speed, and hone their business models until they are impregnable."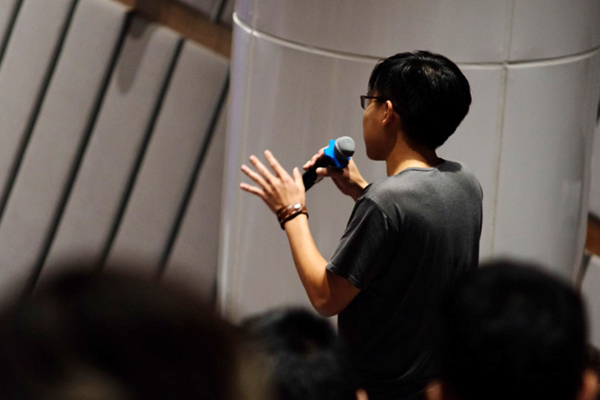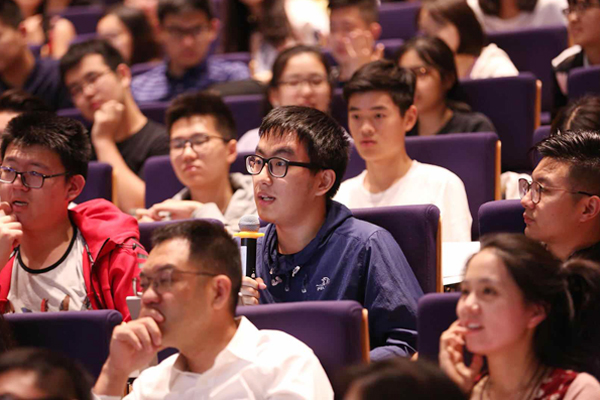 Before fielding questions from the crowd, Lee also spoke of the weaknesses of AI and the unprecedented challenges that will surface in the era of AI, such as privacy, security, data biases, wealth inequality, giant dominance and job displacement.
"AI is just a tool and cannot create. It has no self-awareness or love," he said. "Love is what differentiates us from AI."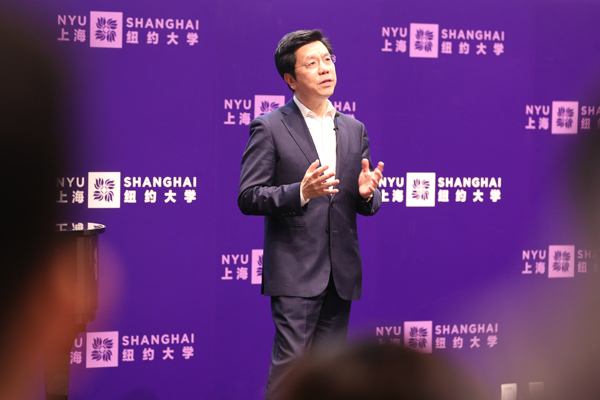 Raymond Ro, clinical assistant professor of business who leads the Experiential Learning class for Global Liberal Studies juniors at NYU Shanghai, turned the lecture into a teaching opportunity. As part of class that day, Professor Ro's students attended Lee's presentation and met afterwards to share thoughts.
Echoing Lee's optimism on rising entrepreneurship in China, Professor Ro said: "There is so much inspiration and opportunity out there for more and more people to create their own startups and discover their passions through entrepreneurship, allowing China to leapfrog the United States."
"It feels like the Chinese dream is more attainable now," he added.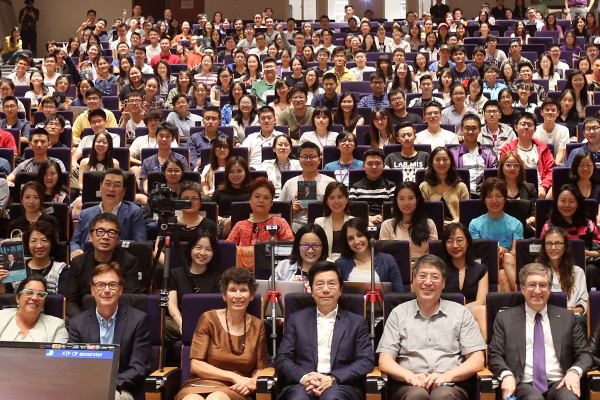 Hannah Lyon '19, a Data Science major, said Lee's talk was very well structured and accessible for those with little knowledge about AI or Chinese tech companies.
"It reiterated a lot of commonly discussed AI topics, but put them together in a unique and cohesive way that gave you a good grasp of the big picture of AI developments in the US and China," she said.
Audience Questions 
"To what extent do the General Data Protection Regulation (GDPR) – and other similar regulations – affect AI development?"
"Are we in an AI bubble and could we see an AI crash?