Involvement Fair turns COVID Challenges into Opportunities for Student Orgs
Sep 25 2020
Some 400 students, faculty and staff – including students taking part in the "Go Local" program at NYU Shanghai – tuned in to the Virtual Involvement Fair from Shanghai and around the world in two sessions on September 22 and 23. More than 25 student clubs and organizations joined the fair to recruit new and returning students for their Fall 2020 events and activities, all of which will be online. Several university offices such as the Academic Resources Center also joined the sessions to inform students about their services and events.
"Usually, the Fall Involvement Fair is the biggest student-oriented event at NYU Shanghai, because we're welcoming new students, Study Away students, and new faculty and staff," said fair organizer and Advisor of Student Organizations, Student Involvement Megan Ma. "But since we're working in this digital or semi-digital phase, we had to transform that lively, in-person fair experience to online."
The fair's first session on Tuesday morning Shanghai time encountered some serious technical difficulties, closing the planned separate meeting rooms and instead gathering all attendees into a massive 200-plus-person session. But with some minor adjustments, the Wednesday evening session was able to move forward as planned, with participants able to attend the break-out sessions which most interested them. 
Ma said the technical difficulties were a learning experience for her, one which serves as a great example for students who are trying to manage their own clubs and organizations' operations during this mixed-mode semester. 
"What I've constantly told students is that presenting and working remotely isn't easy, so you always have to plan for the unplanned issues, and you have to be ready for any last-minute changes," said ys Ma. "But I'm so impressed by students' flexibility and resilience. They adjusted to these challenges very very fast."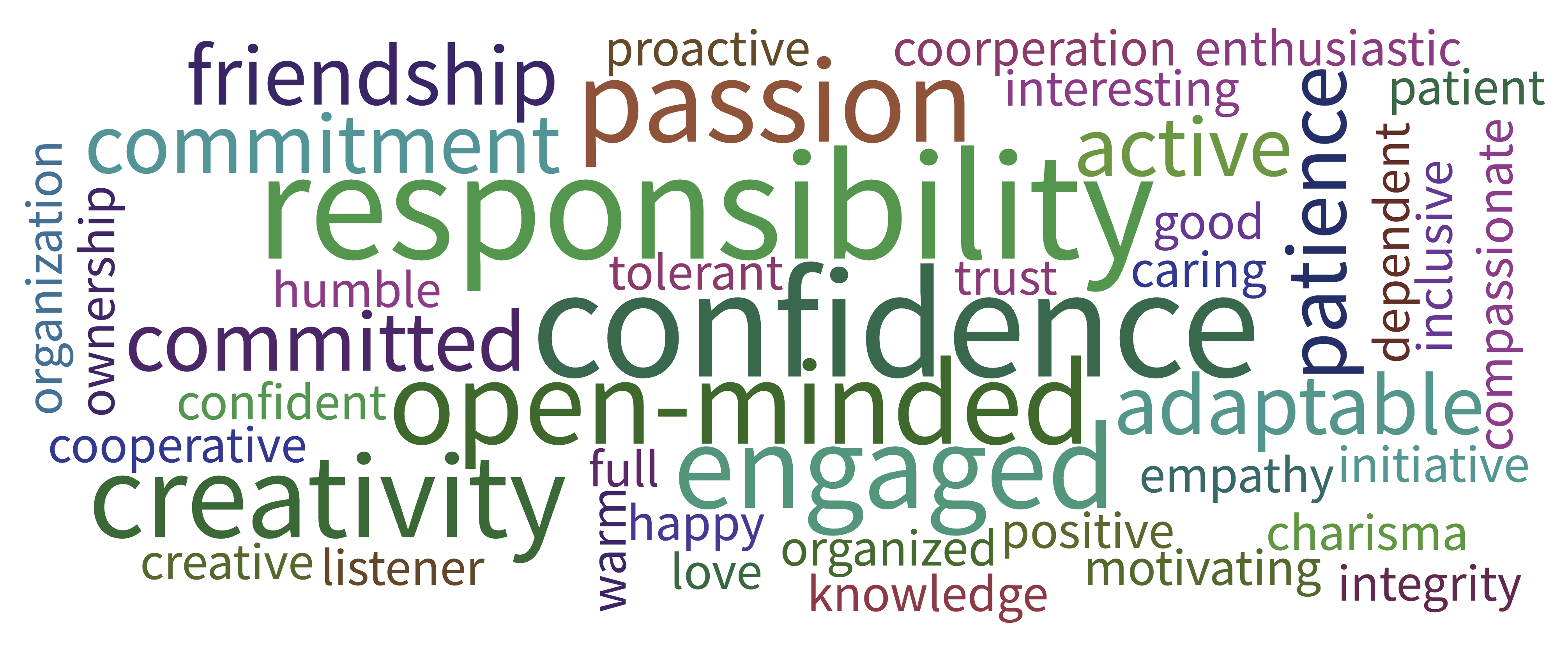 "What does leadership spirit mean to you?" Ma and student club leaders built this word cloud to define the skills they hoped to hone during annual leadership training offered to club leaders by the Office of Student Life.
 
Student Government President Taylah Bland '21, who presented on behalf of Student Government at both fair sessions, said her organization is working hard to meet the challenges posed by mixed-mode campus life. "These times are truly challenging and emotionally taxing on students' mental health, but events like the Involvement Fair provide the opportunity for continued engagement with our community," saidys Bland.
"It can be difficult attempting to coordinate activities, meetings, check-ins and programming across different time zones and campuses, but ultimately I knew this was what would be expected of me, and I have been working around the clock to make this challenging experience somewhat easier,"explaineds Bland, who is learning and working from home in Sydney, Australia while waiting to return to campus.
Despite the challenges to keeping student organizations active and cohesive while their members are scattered around the globe, student leaders are finding ways to turn setbacks into opportunities. 
Undergraduate Business Association (UBA) President Bendy Yuan-Zhao '23, who is currently studying at NYU's New York campus as part of the "Go Local" program, said ys the new skills many of his club members acquired trying to navigate a COVID-wracked job and internship market can be a boon to other students.
"My leadership team and I are eager to share how we navigated digital networking and secured competitive internships in the midst of COVID. We have also really enjoyed our online Mukbang Mondays with the Mentors, where new members can build stronger bonds through our mentorship program!" said Yuan-Zhao.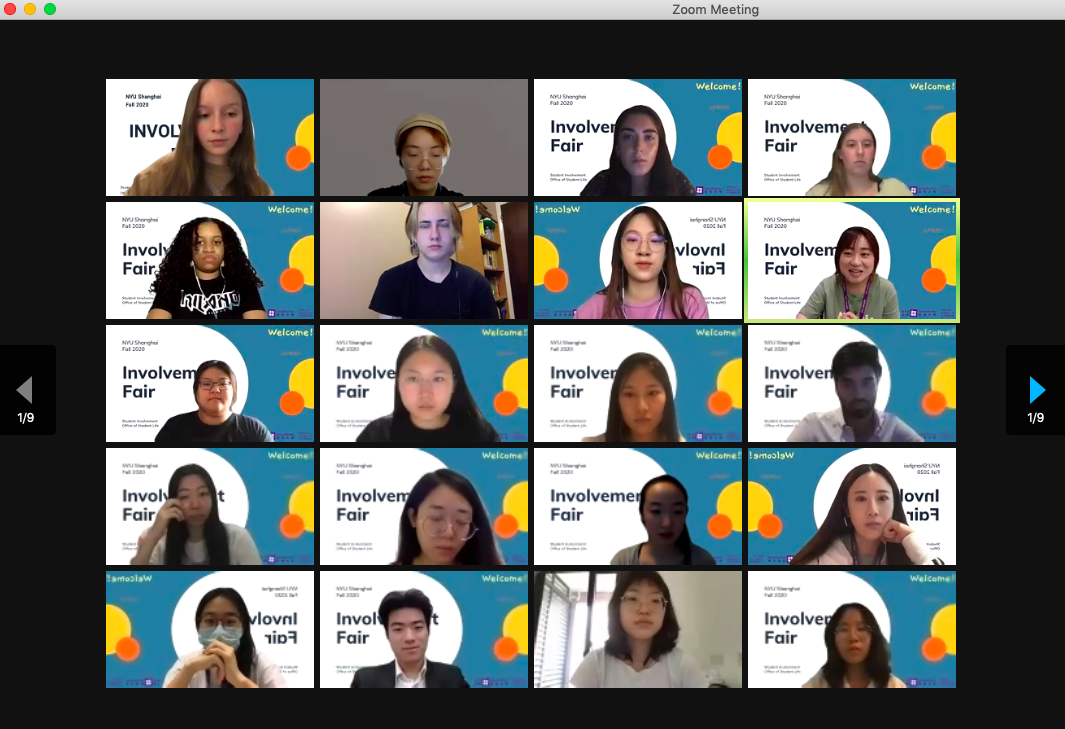 Student club and organization leaders gave presentations on their groups' goals and activities  from at least 3 different continents.
Riley Whitt '23, who presented at the Fall Student Involvement Fair on behalf of the student club Quiz Bowl, says the switch to digital campus life has actually helped the club grow and develop. 
"This entire virtual process has allowed us to learn so much more about the activities we can do online," says Whitt. "For example, when Quizbowl was hosted in-person last fall, we had the exact same set up every single meeting. Now, we are seeing that there are so many good trivia and game websites available online, and I'd like to continue using them even once we resume in-person meetings."
Ma said she is excited to see students taking advantage of all-digital campus life to recruit speakers (TEDx NYU Shanghai), run homework help sessions (the Math Society), and facilitate their own distance learning workshops (Splice Club, Green Shanghai). 
"Never underestimate our students' potential and passion!" she says.