Graduate Student Spotlight: Li Yimeng, M.S. '20
Aug 21 2020
Hometown: Henan Province, China
Graduate Program: NYU Shanghai - Stern MS in Quantitative Finance
Undergraduate Major: Joint Mathematics and Economics, UC San Diego
Graduation Destination: Management Trainee, China Minsheng Banking Corp., Ltd., Beijing
Before joining NYU Shanghai and NYU Stern's Quantitative Finance master's program ("MSQF"), Li Yimeng said she was so shy that she wouldn't even consider applying for jobs that required an in-person interview. 
Now Li sees just how much her graduate studies have prepared her to excel as a management trainee with China Minsheng Banking Corp., Ltd in Beijing. The program has helped her combine the strengths of her undergraduate majors in math and economics while developing her confidence in teamwork and networking with professionals. "I chose to major both in math and economics to prepare for a finance degree for my graduate studies because banking was my priority," says Li. "To me, they're all connected."
"I liked that [this program] was from NYU, and I even wanted to come back to Shanghai because I planned on returning to China after my studies in the US, and so this program surprised me," says Li.
"When I started the program in the summer at NYU Stern, I entered the building and I didn't know anyone, but that first course was very important," says Li. The class of 20 students was divided into teams, and they all had four days to complete the first course which included several presentations. 
"At first, I was very nervous, but my teammates were helpful and encouraging. The more I spent time with them, the more they became some of my best friends," Li says. "To this day, we still talk to each other about our work and daily lives."
Classes like Corporate Finance had guest lecturers and individual or group assignments while Emerging Markets Finance and Business Communication courses helped develop presentation and project-managing skills. "It was very helpful in guiding me on how to work with someone I met for the first time or barely knew," Li says. "That's what I see now as I've joined a new team at my work."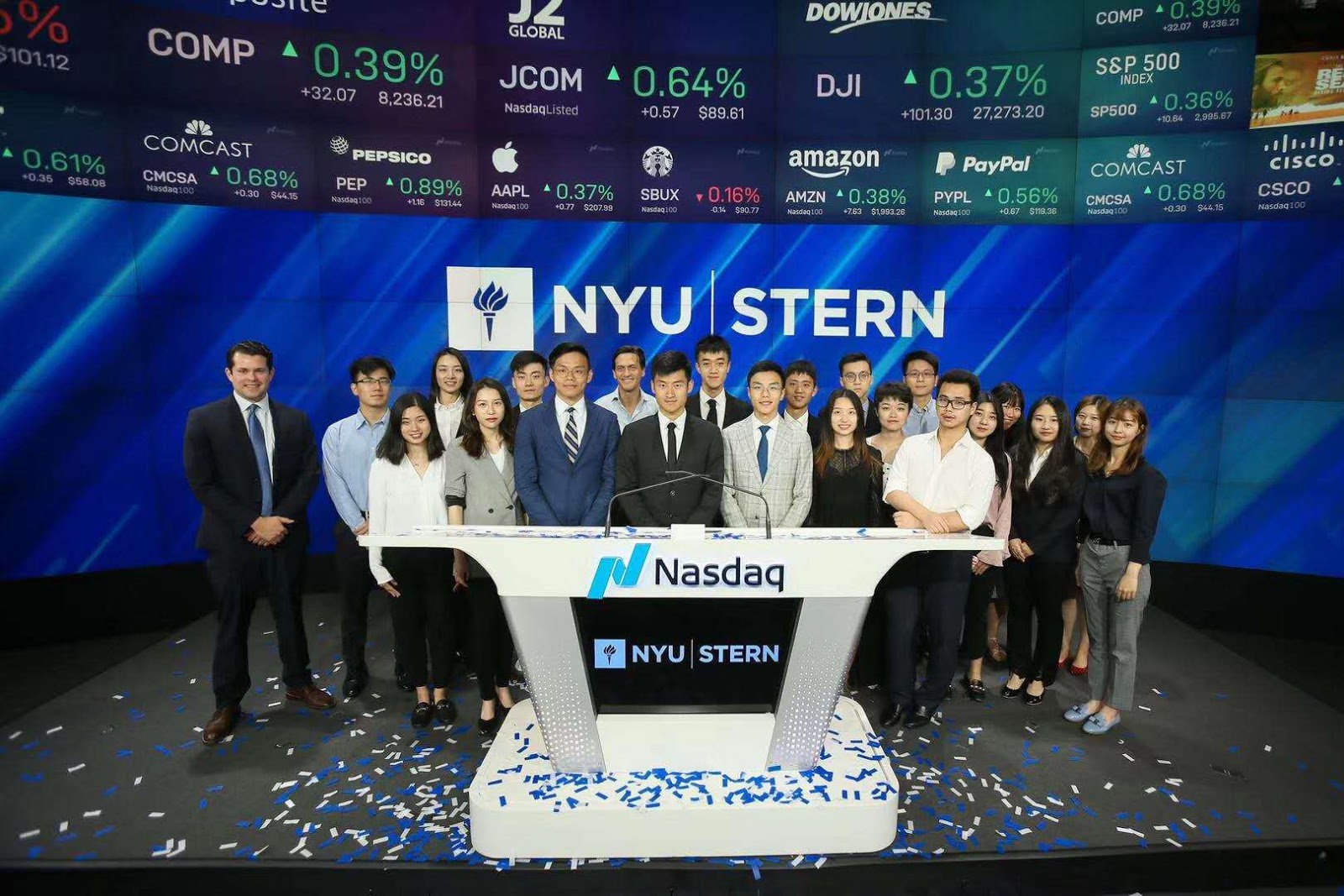 Visiting NASDAQ with her classmates
When she came to Shanghai to continue the program, Li got an internship with Industrial Securities through a guest lecturer who visited the University. "They came to give a lecture about what working at their company was like, and we were able to hand out resumes to them on-site; that's how I got a 3-month internship in Shanghai."
Li says things that she learned in class were closely connected to the real world. "For example, for our capstone project in Shanghai, we needed to provide some solutions to our client, a foreign bank that has an office in China. However, as the project happened during the initial outbreak of COVID-19, we had to change our plan." 
The pandemic changed how Li and her team approached their research. "Our strategy at first was to find out which industries were more supported by policies in China and which companies may have financing needs. But now we had to stay informed about world news and how each industry was financially affected."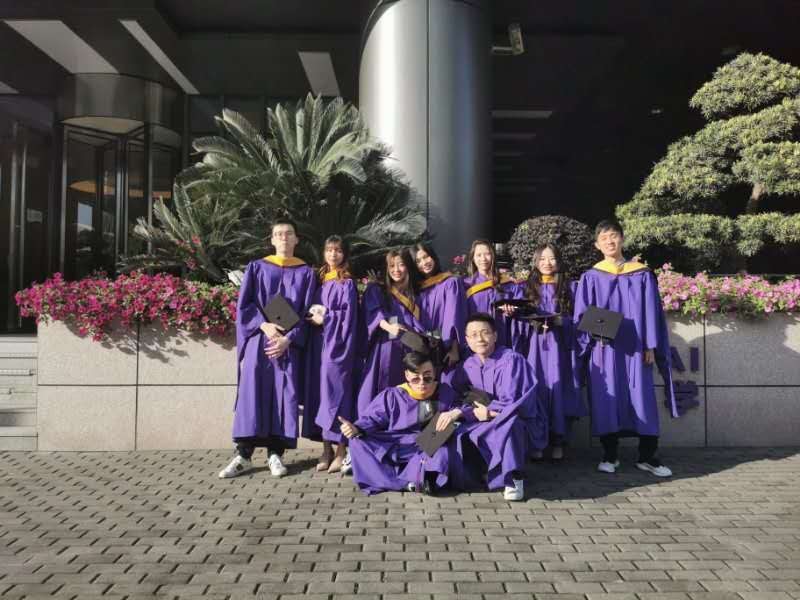 Taking graduation photos at NYU Shanghai
"I think my personality has changed a lot during this program, and I've made so many friends that were very supportive," says Li. "I already recommended this program to one of my high school classmates who visited me while I was at NYU Shanghai. She was really interested in the program, decided to apply, and she got accepted!"