The Class of 2022 Counts Down 88-Days Until Graduation
Mar 11 2022
Last Friday, the Class of 2022 kicked off the 88-Day Countdown until graduation. The day was packed with pre-graduation festivities - from senior portraits to cap and gown photos, a special dinner, and performances by and for the senior class.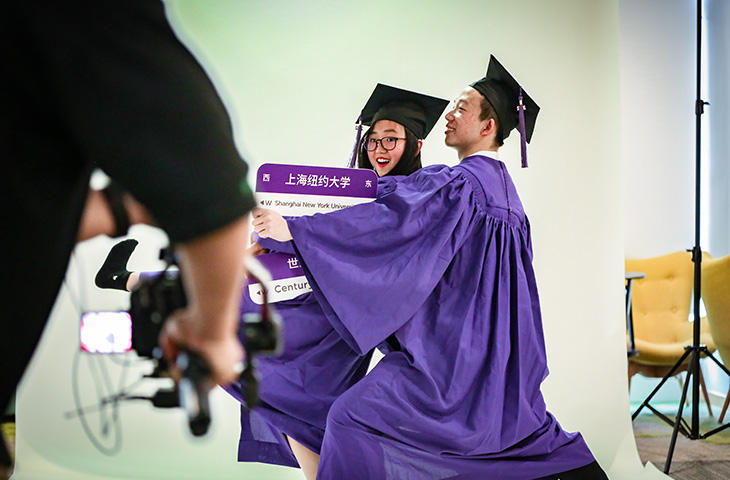 Throughout the day, seniors dropped by two photo studios: one for senior portraits, and one for graduation photos in violet caps and gowns. Here, Maggie Liang Xiao '22 and Frank Yinqi Wang '22 pose in their caps and gowns. Later in the evening, the dancing duo performed an original modern dance which they titled "Friday Night Fever."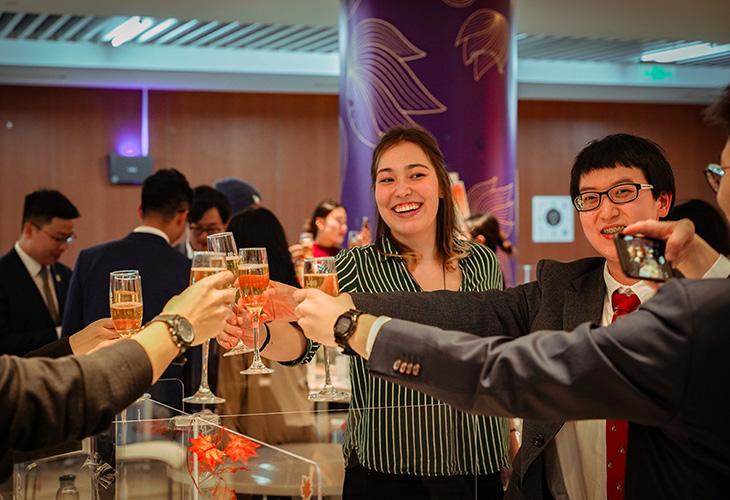 Before the evening performances, seniors gathered in the cafeteria for a celebratory meal and a sparkling apple cider toast.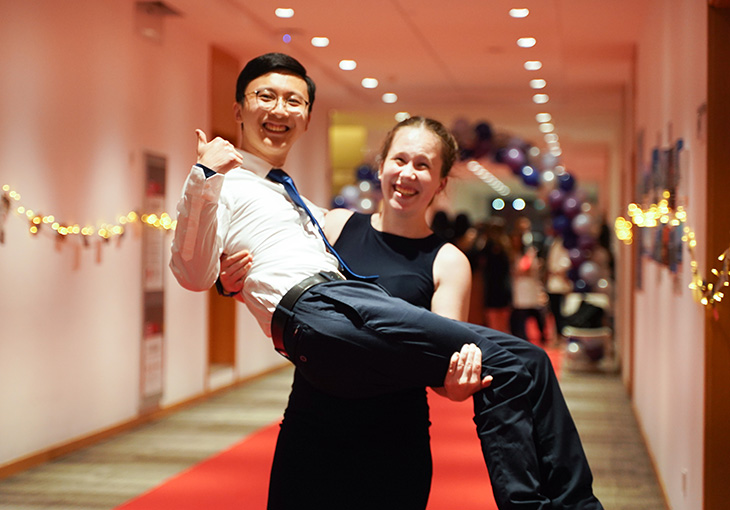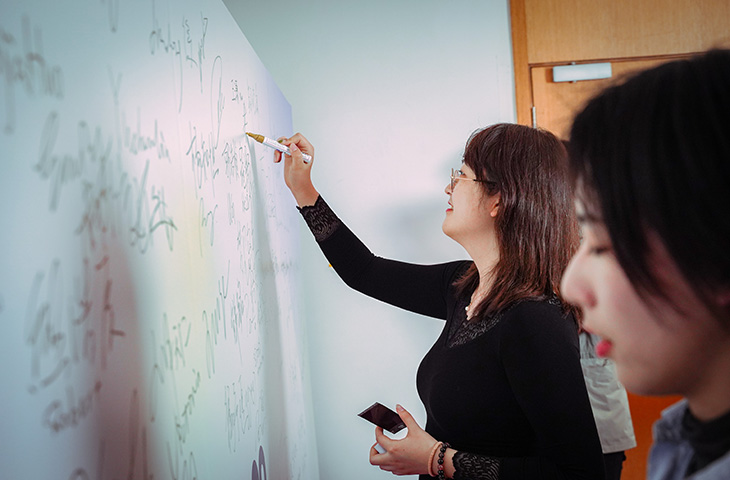 After dinner, seniors such as Sarah Armstrong '22 and Yihan Xu '22 (above) "walked the red carpet" on their way to the evening show on the Academic Building's 15th floor.  Student commencement committee members had  lined the walls with photos from their four years at NYU Shanghai and invited seniors to sign their names on a wall for the Class of '22.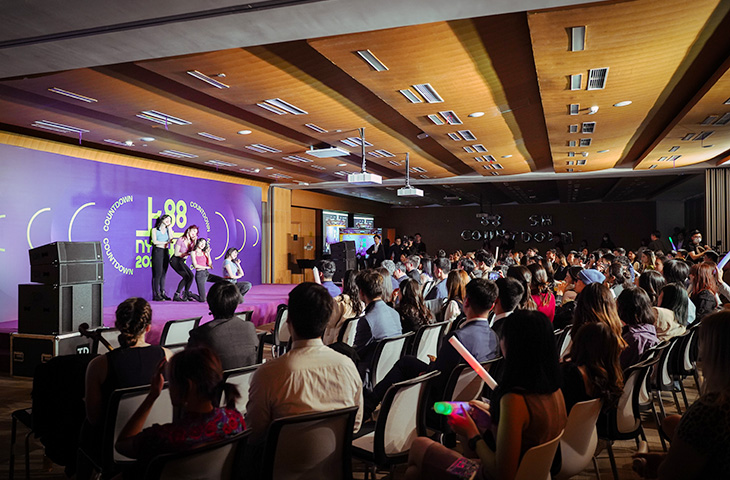 In front of a packed audience, the Class of 2022 shared their talents. The program included KPOP performances from the NYU Shanghai dance group "Violet Vibe," a string quartet playing Leonard Cohen and Elvis Presley, and senior Nora Nuo Chen '22 singing Kun Opera.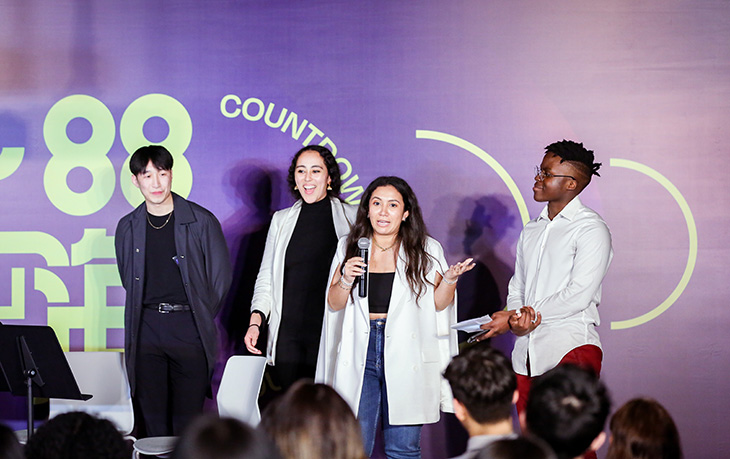 Between performances, masters of ceremony Steve Sun '22 and Bongani Musikavanhu '22 asked their classmates to come to stage for some impromptu reflection. "What was your most embarrassing zoom moment?" "What was your favorite moment in the AB?" were among some of the questions they had their classmates answer.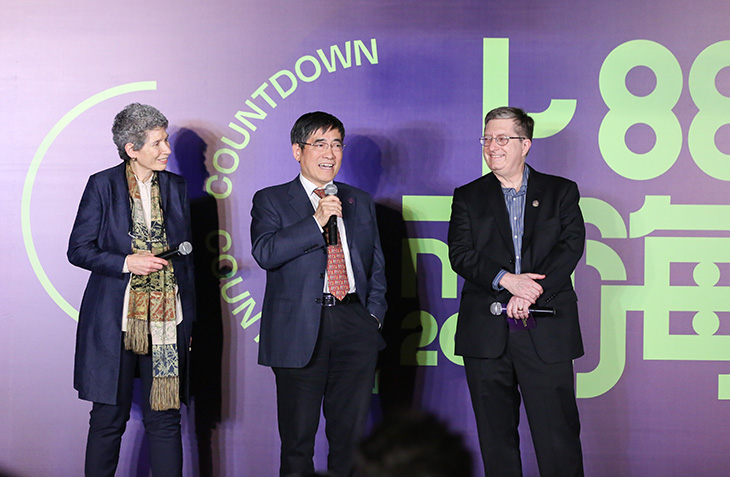 In a speech to the senior class, Provost Johanna Waley Cohen, Vice Chancellor Jeffrey Lehman, and Chancellor Tong Shijun encouraged the seniors to use their remaining time to reflect on their four years together. "We're going to miss you Class of '22 – You've really had two NYU Shanghai educations. Three semesters of normal NYU Shanghai and five semesters of pandemic NYU Shanghai and throughout it all, you guys pushed ahead, you stayed calm, and really set a great example for everybody," said Vice Chancellor Jeffery Lehman. "Think about what features of NYU Shanghai you're going to carry forward after you graduate. Think about the relationships, the ideas, the values, and stay in touch with us after you leave."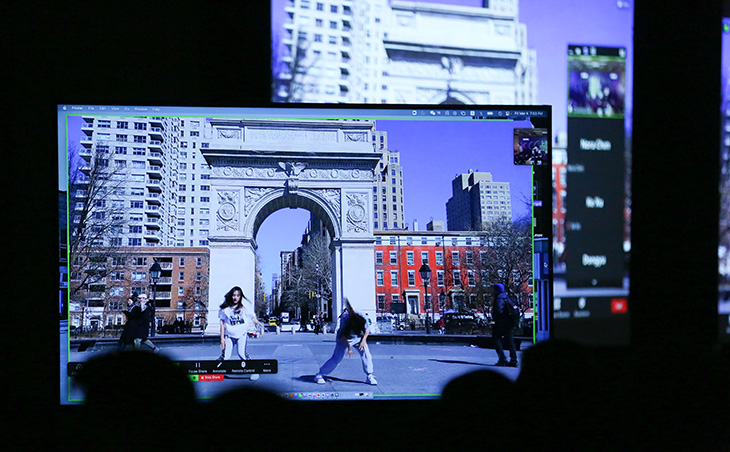 Seniors not currently in Shanghai were able to attend the event via Zoom. Jannie Zhou '22 and Bailey Bai '22 submitted a dance piece titled "88 Shots" which they filmed in New York for their classmates to watch during the celebration. "Attending the event virtually is not without its limitations, but it's our hope that the event was still able to get them excited for what's to come," said Ben Wang '22, who is currently studying in New York and is the Global Campus Connection Director of the Student Commencement Committee. "88 Days is just the beginning. There are a lot more activities coming up before graduation, many of which are in person in New York."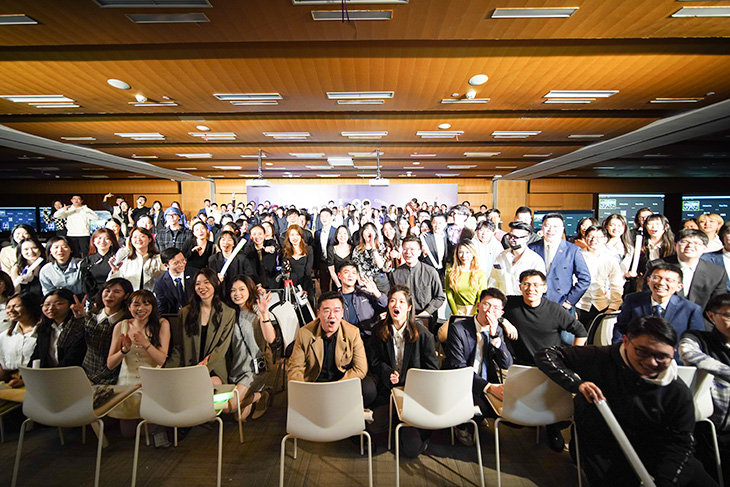 At 8:22 pm (20:22 for the class of 2022,) the group counted down to mark the official 88 days before their graduation. I only started to notice today that my four years here is actually coming to an end," said Brandon Lin '22. "I honestly can't believe there are only 88 days left. Memories of candidate weekend and the orientation week still seem so fresh. It's kind of sad and exciting at the same time to be starting the end of my studies here at NYU Shanghai."