Award-Winning Documentary Explores the Chinese Dream
Nov 25 2022
The Academy-Award nominated documentary Ascension, which screened at NYU Shanghai last Friday, tells a story of contemporary China through a series of scenes of China's economic growth in the years before the pandemic. Viewers see budding entrepreneurs training to become "star bosses," a Taobao livestreamer in her bedroom, business etiquette workshop participants practicing smiling with only their upper eight front teeth, and a team of women assembling silicone sex dolls.
Assistant Professor of Practice in Environmental Studies Travis Klingberg suggested screening the film, which explores wealth disparity and the drive for productivity in the context of the Chinese Dream.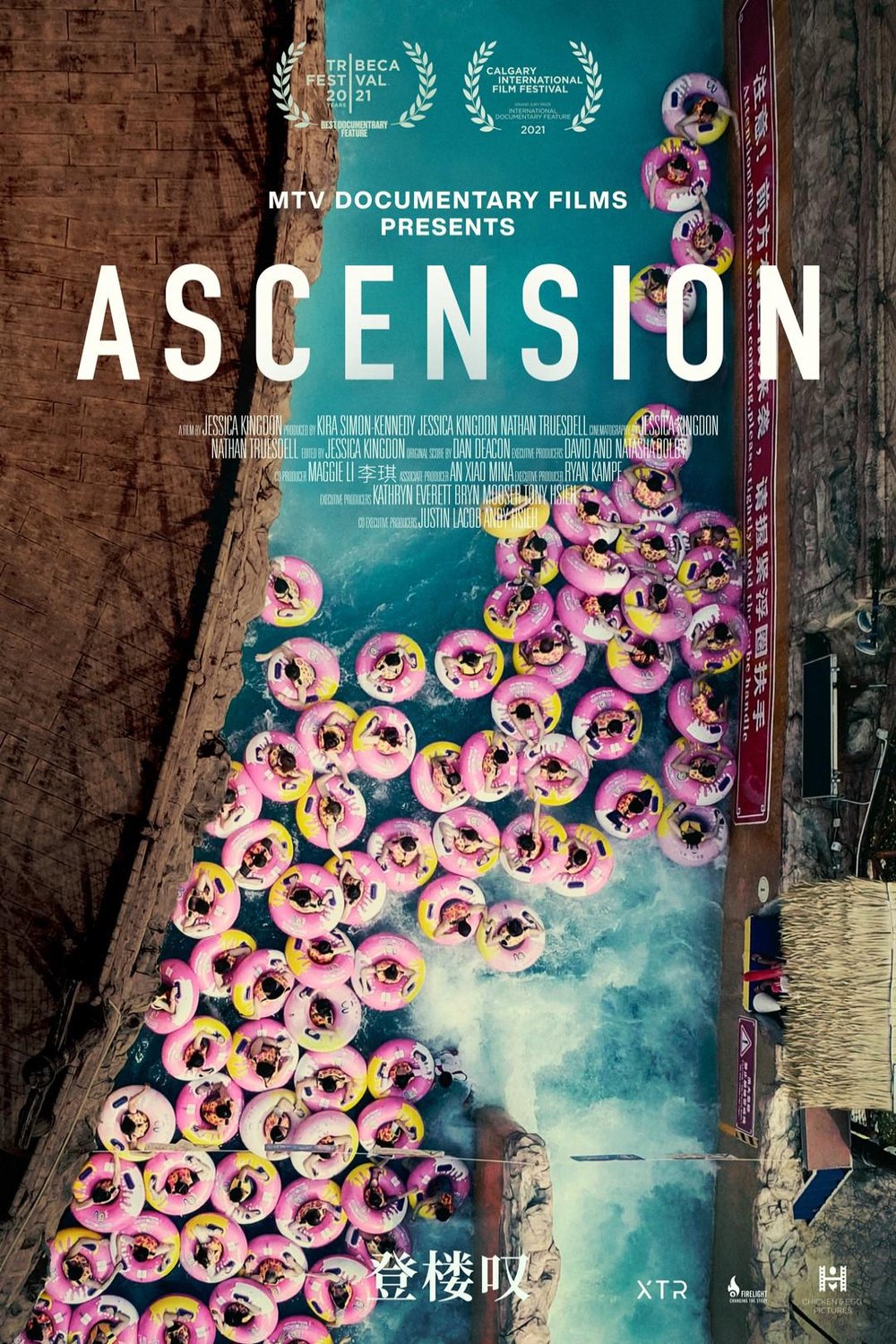 "We're still coming to terms with how the pandemic has changed China, and Ascension is a reminder that nation-scale consequences might be best observed in everyday life," said Klingberg.
Following the screening, Ascension's co-producer Maggie Li joined Visiting Associate Professor of Interactive Media Arts Silvia Lindtner for a question-and-answer session. During the discussion, Li talked about her experiences cold-calling factory managers, the value of working with director Jessica Kingdon, and her belief in the universal message of the film.
"A lot of the scenes in Ascension would not have been captured if it were not for a female director, and Jess is like a one-person genius team," Li said. "The intimate stories that women relate to so much don't generally get noticed by a male perspective."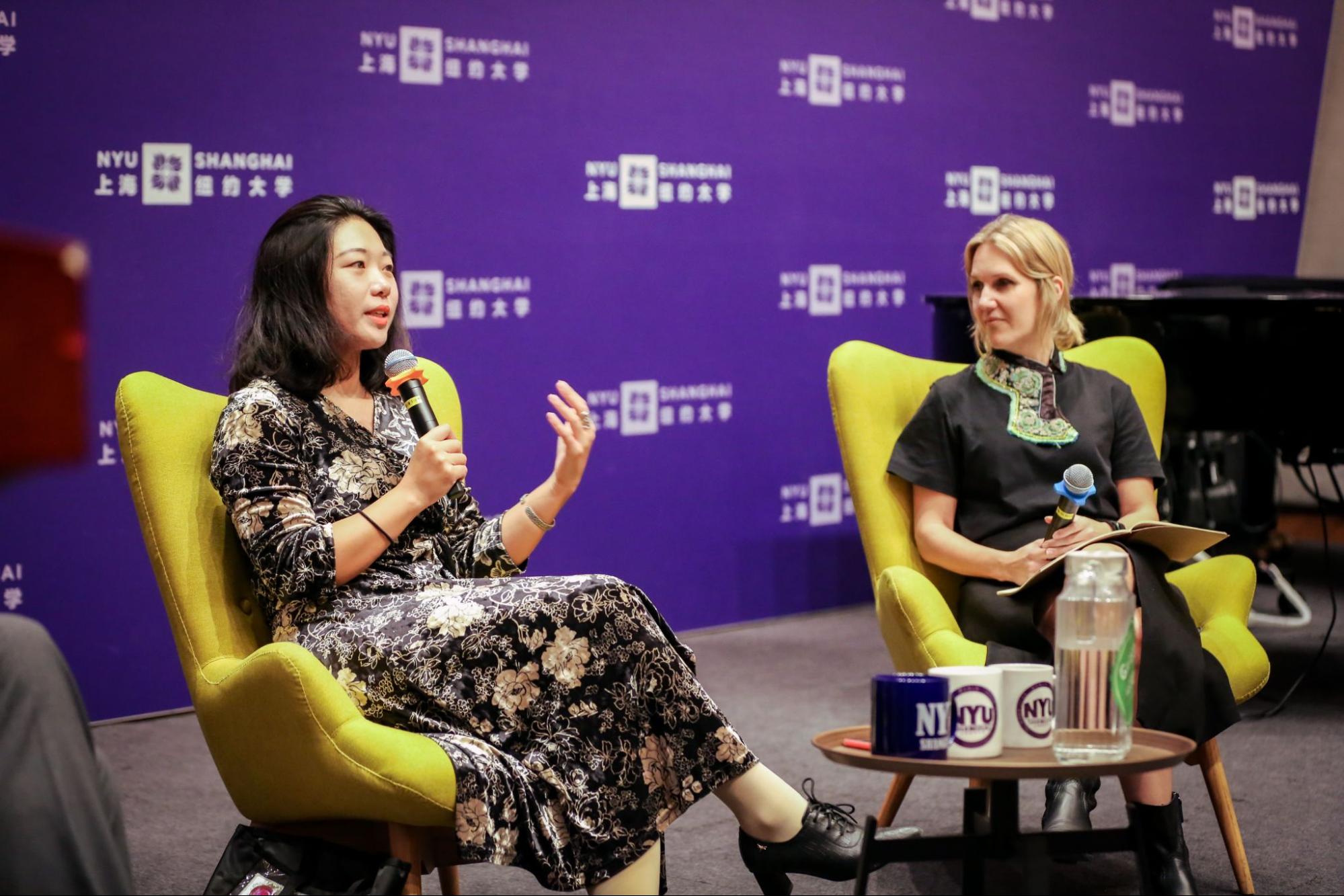 Li (left) and Lindtner (right) discuss the film after its screening
Li and Kingdon first met when a senior producer received the project from Kingdon and passed it onto Li, who was then a junior producer. Li accepted, and the two clicked immediately. The film has garnered critical acclaim and multiple awards, notably Best Documentary Feature at the Tribeca Film Festival, where it premiered in 2021, and a nomination this year for an Academy Award in the same category.
In order to film the documentary, Li, Kingdon, and cinematographer Nathan Truesdell (Kingdon's partner) traveled to over fifty locations across China in the years before the pandemic.
"Throughout the process, I felt like I was doing road trips with my friends, who also happen to be doing something very meaningful," Li said.
Although the film has a specific focus in China, Li believes it to be wide-reaching.
"Ascension is as about the Chinese Dream as it is about the American Dream or the Russian Dream, or any other country," she said. "For students and faculty here at NYU Shanghai, it's even more relevant. They stand at an international point-of-view that I think will provide a unique interpretation of the film."