It's been an unusual fall for the Class of 2024, with half the class - our international students - beginning their college careers online. But this year's class is no less determined to make the most of their time as members of our community - and are looking forward to convening as a whole class - NYU Shanghai's largest ever - on Century Avenue in the coming weeks and months. Four members of the class shared their thoughts on their paths to Shanghai and their hopes for the next four years.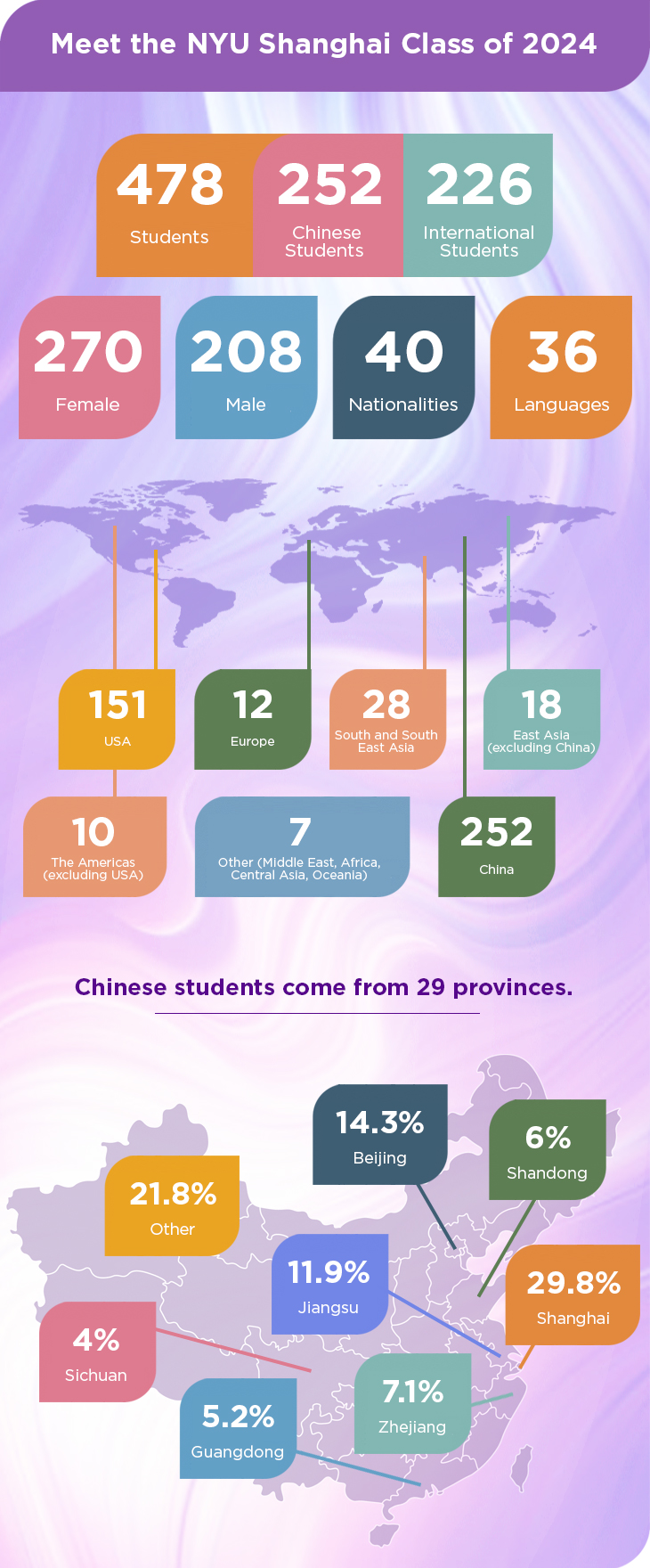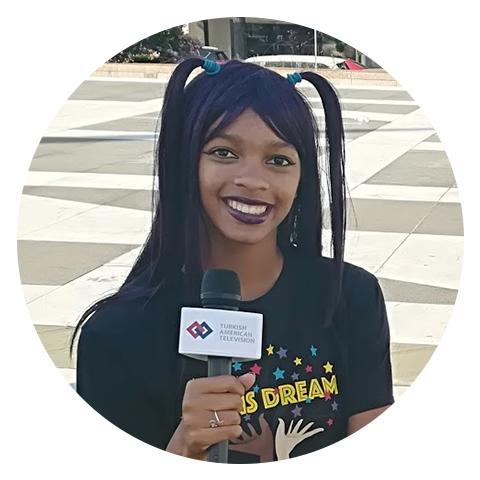 Sophia Alfred
Hometown: Accokeek, Maryland, United States
Where are you from?
I come from a diverse family in which almost everyone comes from a different country, culture, and social class. Countries that my family and I are from touch almost every continent including Tonga, Trinidad, Ethiopia, Brazil, Germany, India, Quebec (French Canada), Puerto Rico, and even more. 
I am incredibly lucky to be a child of the world like this. It comes with perks such as not having to worry about where to stay when traveling abroad and speaking multiple languages. The con is that it gives me a bit of an identity crisis. By the time I was 14, I had moved to 36 different homes and schools. I am not from a specific place and my parents and grandparents aren't a simple mix. I can't pick one culture over others because it feels like it would be betraying another part of me. I currently live in Accokeek, Maryland. I've lived there for about 8 years which is the longest I've lived somewhere.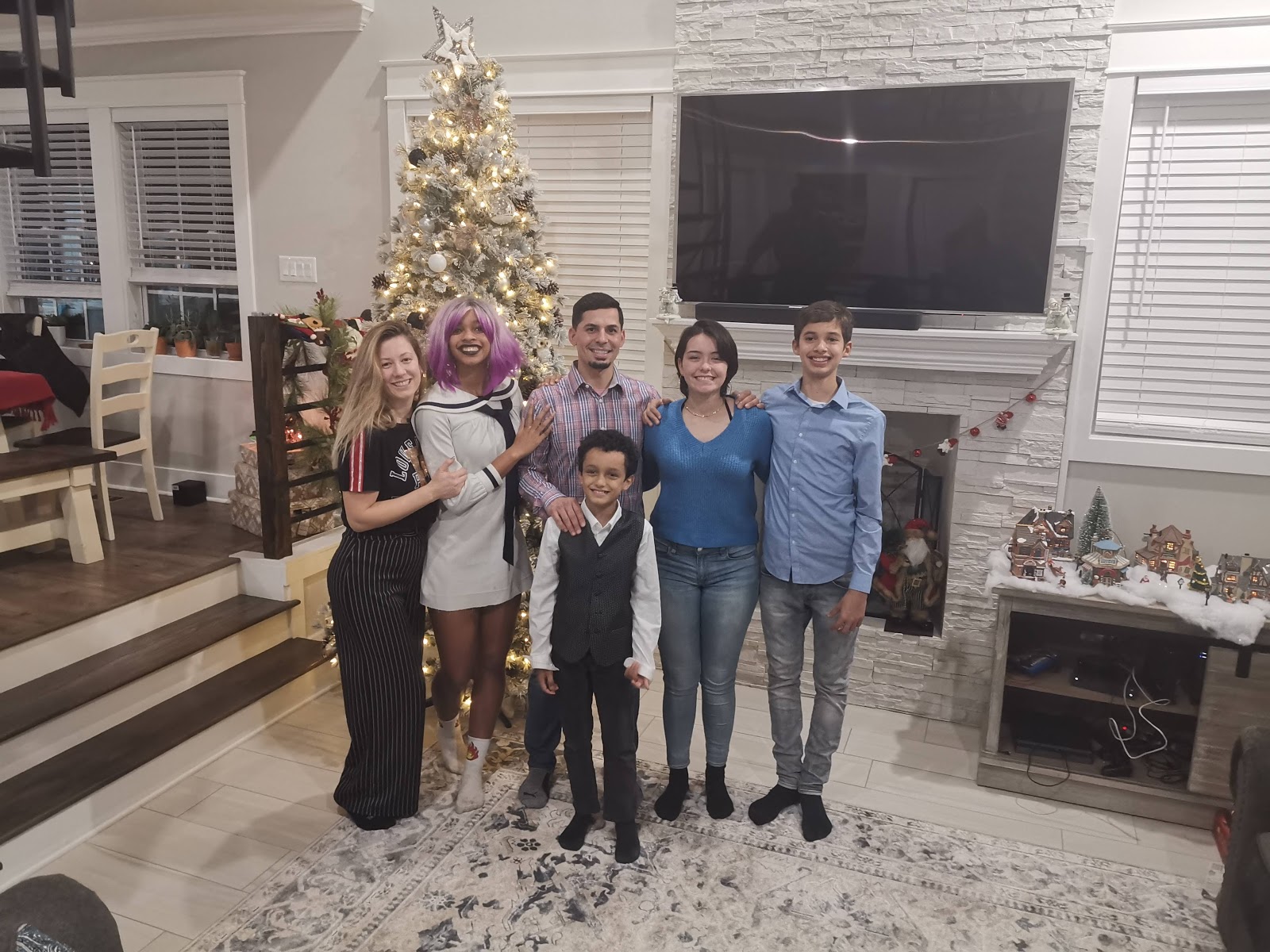 Alfred(second from the left) with her siblings
Why did you choose NYU Shanghai?
When I was 15, I received a scholarship to study in Nanjing for one summer. Afterwards, I wanted to move to China, but I was already committed to the Health Science program at my local community college. I returned to Nanjing every summer because it was the first place that felt like home to me. When it came to college application season, I was looking for a university that would enhance my Chinese without it being my major. My advisor told me about NYU Shanghai. I looked into it and it instantly became my top choice. NYU Shanghai's curriculum, location, and diverse community attracted me. It seemed like the perfect school for me and the right institution to support me in the future. 
 

Left: Alfred playing soccer in Nanjing; Right: Alfred (first from the left in the second row) dancing with friends in Nanjing
What do you look forward to in your university life?
I've been taking online classes these days. It's a bit hard for me to have a genuine connection with others through the computer screen, so I really look forward to going to Shanghai and meeting everyone in person... I also enjoy dance, music, and soccer, so I'll continue to explore them and am looking forward to playing on the NYU Shanghai women's soccer team. Hopefully, I can pick up some Shanghainese, too.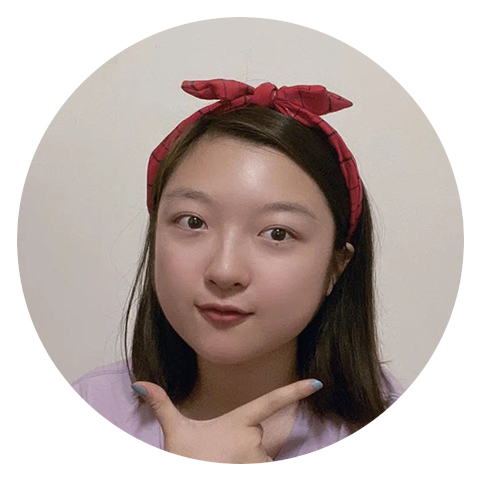 Zhou Yuchen
Hometown: Beijing, China
Why did you choose NYU Shanghai?
I had been hesitating about which university to go to until my mom told me one day about NYU Shanghai. I learned that NYU Shanghai had extraordinary faculty and students from all over the world, that students are encouraged to study abroad and enjoy abundant resources of the NYU global network. All these were so attractive to me and I decided to apply immediately.
I scored 699 in this year's college entrance examination, which was high enough to go to top universities like Tsinghua University and Peking University. But I remained adamant and stuck with my initial choice. I chose NYU Shanghai because I fell in love with it. It provides real opportunities for multicultural communication and integration. Getting high scores in the college entrance examination only gave me more choices. If I give up what I love just because my scores are high enough for a certain school, then to some extent I have lost my choice.
What are your hobbies?
I first learned to draw in elementary school and have been painting ever since, except for when I was preparing for the high school entrance examination. Painting is a communication tool for me to express innermost feelings. I enjoy the creative process, using colors and lines to illustrate my thoughts and ideas. Back in high school, I was a member of the costume design club and an art editor for the pop music club. I was also in the running club.

Left: Costume design sketch by Zhou Yuchen; Right: Logo for her high school's pop music club designed by Zhou.
What do you expect from the four years at NYU Shanghai?
Life at NYU Shanghai should be very challenging as I've taken up the gauntlet thrown by the English-speaking environment and the taxing study. I look forward to meeting classmates from all over the world and becoming more independent over the four years. 
I would like to explore different fields that interest me. I want to major in Interactive Media Arts. I am also fascinated by philosophy and would like to study related courses. After four years at university, I want to grow into an individual who is able to take the consequences of my own choices, to do whatever I want boldly without being swayed by considerations of gains and losses.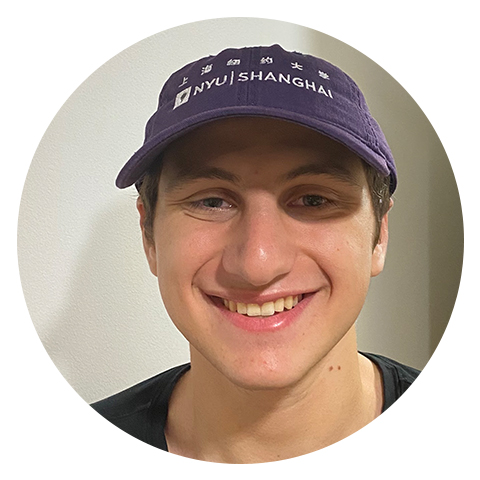 Andrew Lustig
Hometown: Mercer Island, Seattle, Washington, United States
What brought you to NYU Shanghai?
I started learning Chinese in the 7th grade: all students were required to take a language course, and as my Mom could already speak all of the languages offered at my middle school besides Chinese, she convinced me to start learning Mandarin.  
I once joined a summer camp in China when I could only speak very little Chinese. Despite the difficulties I experienced there, I still fell in love with China. I became determined to improve my Chinese, so I self-studied every day until school started and accidentally studied two years worth of Chinese class content. 
When I took the last Chinese class offered at my school, I became interested in competitions held by Confucius Institute. That year, I miraculously was selected to participate in a national speech competition. After months of nerve-wracking preparation, I won second place and got to join the Chinese Bridge Summer Camp in China. It was on this trip that I discovered 三国演义 (Romance of the Three Kingdoms) and 红楼梦 (A Dream of Red Mansions). I have been an avid reader of Chinese history ever since, and I hope to continue to be once I arrive in Shanghai.
During my senior year in high school, I volunteered for a dinner hosted by the Washington State China Relations Council. I got the opportunity to hear speeches by former ambassadors from the US to China, and current representatives - and became enamored with modern day China, and the history of Sino-US relations. When I accepted my offer, I felt, and continue to feel that NYU Shanghai will offer me an invaluable, once-in-a-lifetime opportunity to further understand China.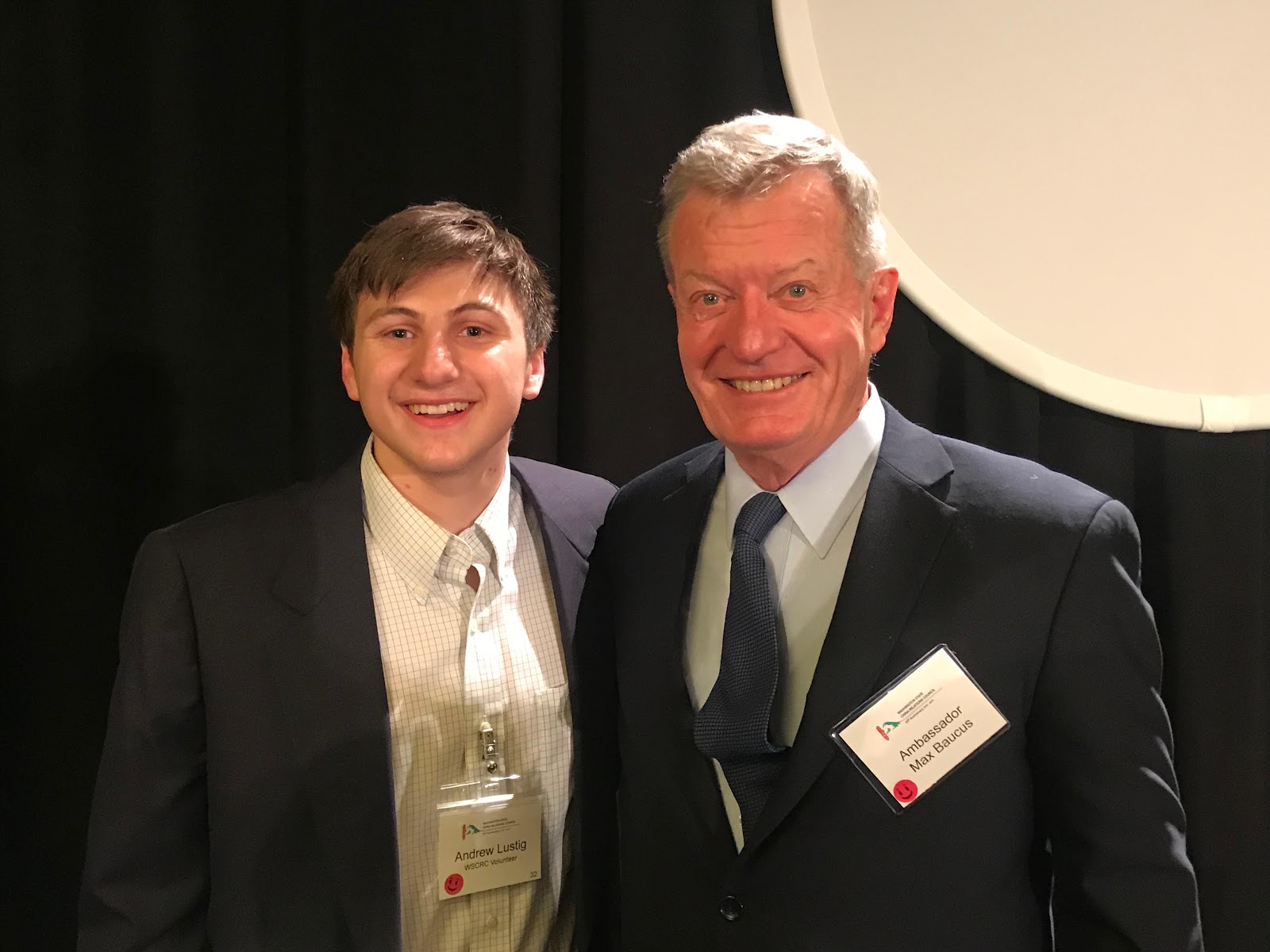 Andrew with former U.S. Ambassador to China Max Baucus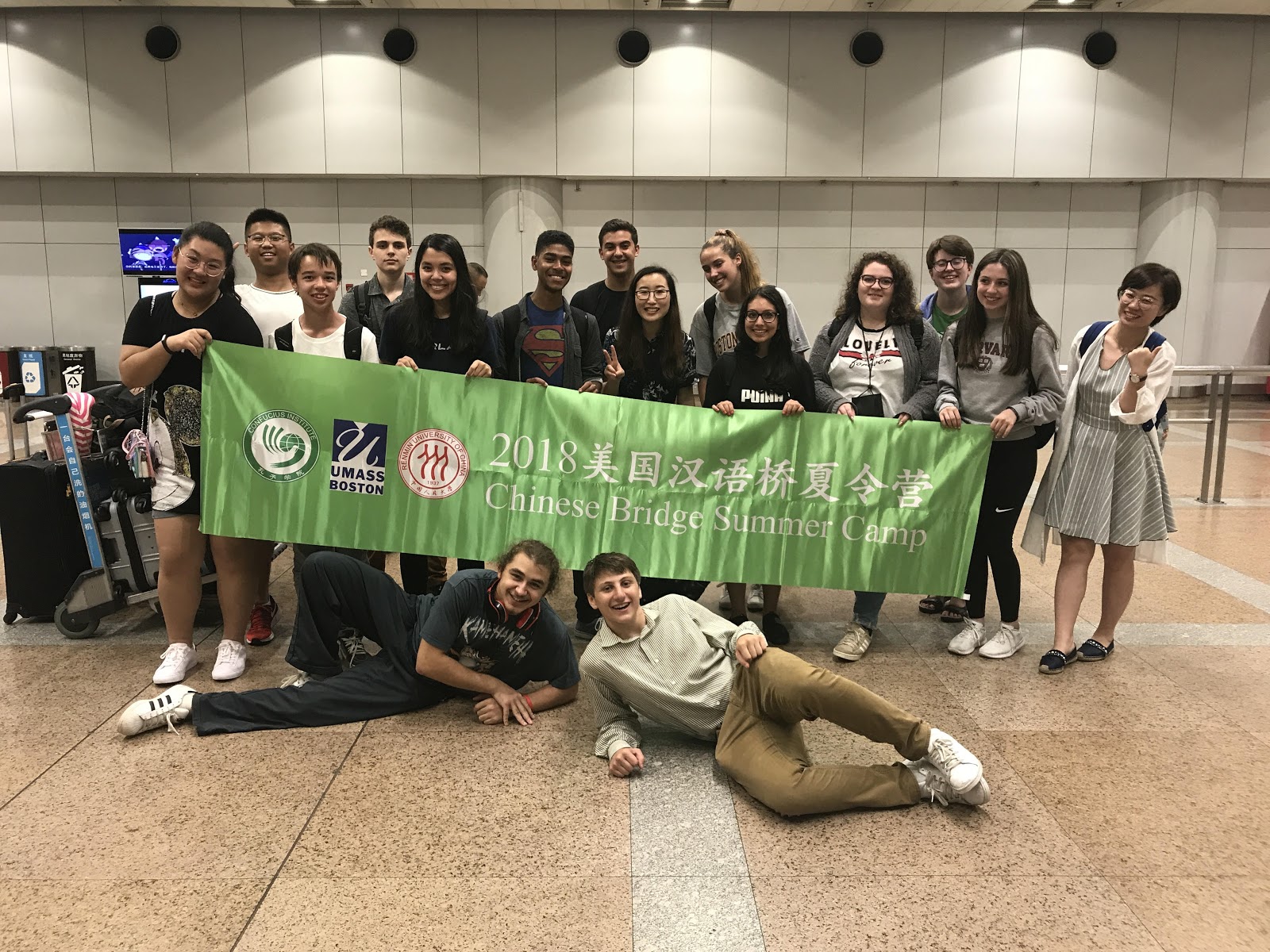 Andrew (right on the ground) in the Chinese Bridge Summer Camp
What are your hobbies?
I love to sing, and if we hang out in Shanghai, you best get ready for some impromptu Andrew concerts. Since quarantine, I've been practicing 30 minutes of singing daily, and am excited to possibly start a new band once I arrive in Shanghai. I also love board games. I have hosted a board game night with all of my friends every weekend before COVID-19, and I hope to continue to do so at NYU Shanghai. 
What do you expect from your next four years at NYU Shanghai? 
I plan to study Computer Science and have a passion for Machine Learning and Natural Language Processing. My dream is to one day work on building a Chinese grammar checker. I also love to travel. Hopefully, I'll fly to Shanghai soon and am already planning some possible trips once the pandemic situation gets better.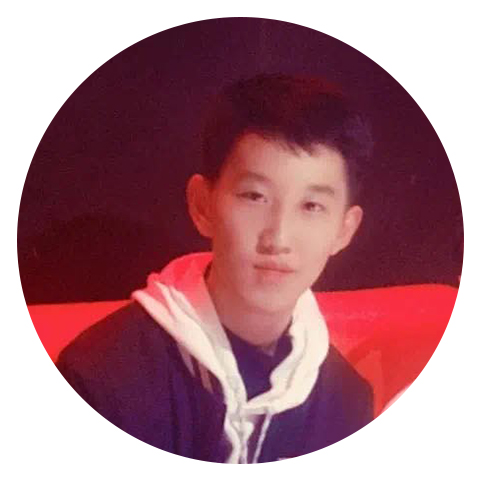 Wang Yixiao 
Hometown: Lanzhou, Gansu, China
Why did you choose NYU Shanghai?
International study has always been an integral part of my life plan, but I didn't intend to study abroad as an undergraduate. NYU Shanghai provides me with a unique opportunity where I can enjoy an international academic and campus environment, communicate with and learn from students all around the world in the social and cultural context of China and Shanghai. Also, Shanghai and New York are my favorites among all the cities I have been to, so I can never say no to such a good opportunity.
How did you find out about  NYU Shanghai? Can you share your experience with us?
I first heard of NYU Shanghai when my class teacher forwarded an admission talk notice to our group, but the talk had been over by the time I saw the message. It was only two weeks until the application deadline, so I started writing essays and preparing application materials right away.
I was lucky to be one of the recipients of the largest scholarships awarded to Chinese freshmen. I think the admissions officer saw that I was passionate for the school. Before I was invited to Candidate Weekend, I had listened to the theme song of the school's Reality Show many times and learned how to sing it. In addition to going through every page of the website, I also followed some Bilibili bloggers who are current students at NYU Shanghai. I wanted to know the actual studying experience from the perspective of a student and those vlogs were a great help.
What is your plan for the next four years and what do you expect from it?
Data science is currently my favorite major. After doing a lot of research during the summer, I found data science a prosperous industry and a competitive major at NYU Shanghai, so it will be the top of my wish list. I hope I can combine my interests in sci-fi books and movies with my career after graduation. I also hope I can always care for my family and friends and appreciate the beauty and preciousness of small things in life.