Original Photo by @joyyuyue98 
If you have been checking your social media recently, you will probably have noticed images of a cartoon frog. Over the past month, Travel Frog had risen to the top of the free simulation game category in Apple's App Store in China with the creature's antics being widely discussed on social media. Here, Professor Xi Lin, a lecturer on global media discourse at NYU Shanghai, discusses the appeal of Travel Frog and some of the sociological and political drivers of meme culture in China.  
What is this frog being circulated in my social media feeds?

A few weeks after its release in China, Tabi Kaeru, or Traveling Frog, became one the most downloaded free game apps in the country. In it, players collect clover as currency to buy food and trinkets for their frog to take on its travels. They then wait for the frog to return home, receiving occasional postcards and souvenirs it sends back.  People are then sharing these moments on social media—and plenty of made-up ones as well.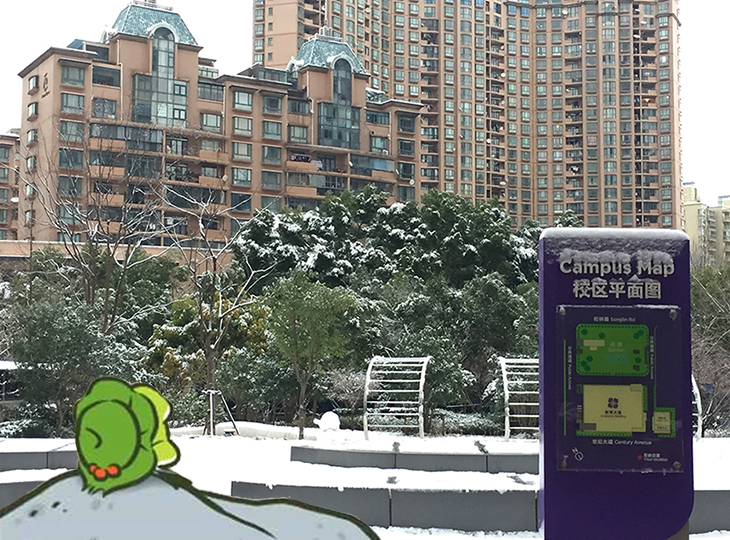 It's been said that the game's slow, uncompetitive nature is part of its charm among China's post-1990s generation, who are under mounting social pressure to find jobs and spouses amid the rising cost of living. The media claims a link to Zen culture as 'Buddha-like youth' turn to the game for a release. Do you agree with this analysis?

I think it is a stretch to link it to Zen Buddhist culture. It's true that the game is very slow-paced in comparison with other popular games such as League of Legends and Glory of the Kings, more competitive games where you're supposed to win within 10 minutes. On the contrary, the frog game actually creates a kind of anxiety. Some of my friends have been pestering me, constantly asking questions like "Is your frog back?", "How is your frog doing?" or "Have you fed your frog yet?"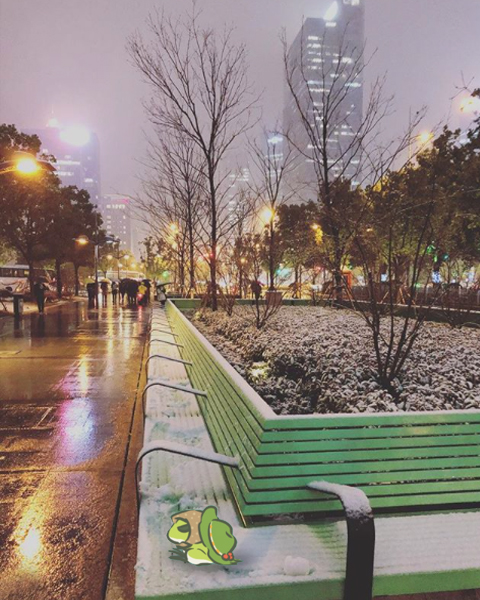 Why do you think the frog has become popular in China? Are there cultural factors at play?

Simply put, people want to join the club. They have a fear of missing out (FOMO). If they see their friends playing it, they want to be part of it as well.  But the game also speaks to the fact that despite population density, Chinese cities are becoming a place of increased solitude. The game reflects the living conditions and social lives of the large groups of single men and women in China. Raising this digital pet fills a need for companionship, and there is a sense of togetherness when players share their game experiences through social media.

There is an unpredictability to the frog that creates an emotional attachment for the player. You never know what it will do when it returns, where it's traveling to, or when it will come back. The experience is similar to that of raising a child. Indeed, the game's design is very similar to the experiences of family life in Asian countries; you spend time caring for your frog, and then a lot of waiting for it to return home.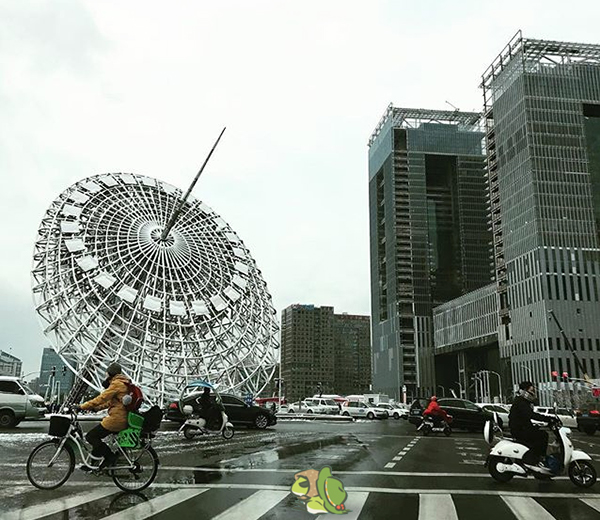 Original Photo by @jennnnyuan
Even companies and public institutions have been sharing the creature's activities.

Tapping into popular culture builds a connection with audiences, but memes also play an important role in China in the sense that they are culturally and symbolically interchangeable with socially-loaded terms, for instance here wa 蛙 as in frog, is homophone to wa 娃 as in child. The popularity of the frog has been used to encourage "core values," with the media urging young people to visit their parents more. 
--
Professor Xi Lin is an adjunct associate professor of political philosophy at NYU Shanghai. This semester he is teaching the courses "Global Media Seminar – Media in China" and "Religion and Society in China: Gods, Ghosts, Buddhas and Ancestors."