In celebration of the Class of 2019 and all our classes to come, NYU Shanghai -- with the help of two sophomore IMA majors --  is releasing a set of 16 Qilin mascot online stickers for use across all social media platforms, including WeChat.
This sticker set seeks to capture everyday life for the NYU Shanghai student body: Writing papers, sipping bubble tea, chasing shuttle buses, working out in the gym. 
As you venture out into the world, use these stickers with pride, and take the Qilin with you as a memento of your time here.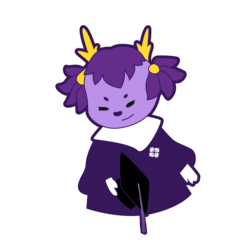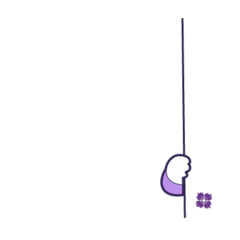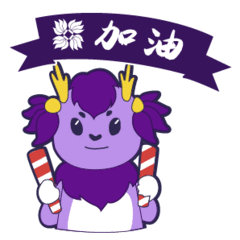 The entire set of 16 is now available to download from the WeChat Sticker store and on Instagram via GIPHY @nyushanghai.
Two ways to download:
ONE
Hold down the WeChat QR code below and wait for it to scan: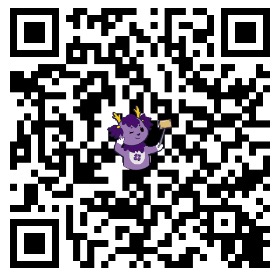 The full sticker set will pop up: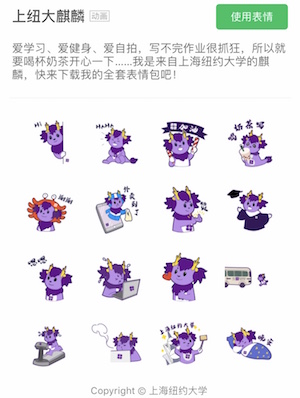 TWO
On Instagram, search for keywords "nyushanghai," "nyush" or "qilin" to add GIFs to your Instagram Stories.
You can also find them directly on GIPHY, and use them on Facebook, Twitter, Snapchat, WhatsApp, and more!
The Dynamic Duo Behind the Qilin Stickers: "We're the Perfect Team"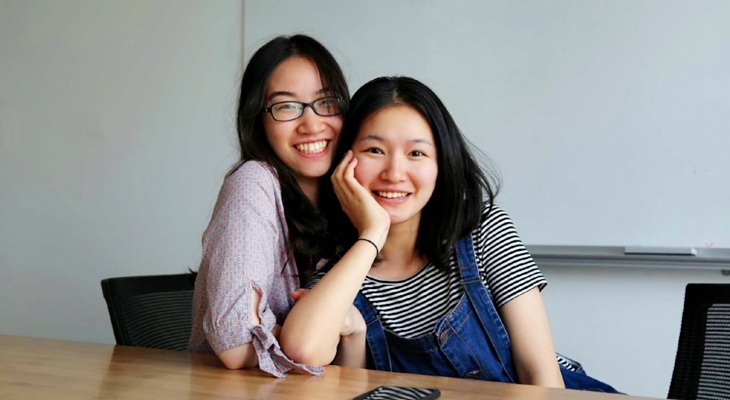 IMA majors Skye Gao '21 (left) and Candy Bi '21 (right)
The Qilin sticker set is a labor of love that has taken nearly a semester to complete. The masterminds behind the project are Skye Gao and Candy Bi--two sophomores majoring in Interactive Media Arts (IMA).
Between a busy class schedule and IMA projects, Gao and Bi shepherded the stickers from concept to reality. The pair say they have been "joined at the hip" ever since they met in Communications Lab, and that their passion for creativity runs deep. That same passion brought them through a semester of "mad scrambling" to complete the stickers.
In February, Gao found out that NYU Shanghai University Communications (UC) was seeking students to design a set of stickers featuring the NYU Shanghai Qilin Mascot. She immediately came to offer her services to this "client."
"I've always loved stickers," says Gao. "And I felt the project was really meaningful, since it's the first sticker set for our school mascot."
After Gao told her about the project, Bi also joined. The two began bouncing ideas off of each other.

Left: The original Qilin design | Right: Initial sketches of the Qilin
"We fell into two very clear roles. I personally love conceptualizing characters, and sketching out ideas," said Gao. "So I was responsible for the character design, imagining different scenarios, and designing the movements."
On the other hand, Bi says her strengths lie in digitizing lines and colors, and animating those elements. "We're actually the perfect team," says Bi.
As with many creative projects, the first step is always the hardest. Gao and Bi spent hours drafting and re-drafting the character design for the Qilin mascot. They started with the existing NYU Shanghai Qilin -- keeping elements like the horns and the tail, and then sketched out new iterations based on each other's ideas, user profiling, and "client feedback."
"We were debating 3D vs. 2D, cute vs. cool, a cartoon style vs. an anime style," says Gao. "Finally, we settled on a cute two-dimensional line drawing style because it's what we think our classmates and peers would like."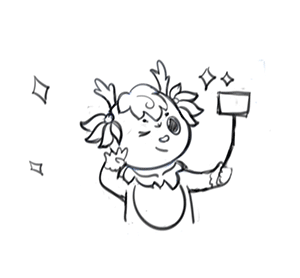 From Concept to Reality: Sketching → Tracing → Coloring → Incorporating Client Feedback → Repeat
Gao and Bi were also tasked with including scenes from student life in the stickers. Besides the "hello" and "thank you" GIFs that are standard in sticker sets, the designers and UC staff also brainstormed several scenes that they thought students would find familiar, and incorporated well-known Shanghai landmarks like the Pearl Tower.
"As we designed, we wanted to create something that would bring joy into people's lives and kept our classmates at the center of our minds," says Gao. "I really hope you will like them, use them, and share them with each other. I adore the shuttle bus sticker myself, because I see myself in it!"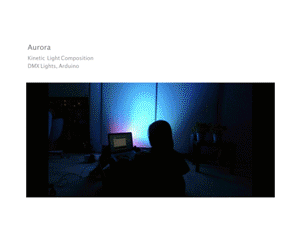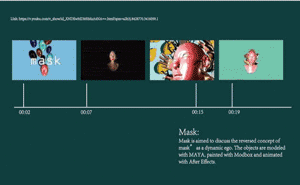 Left: Skye Gao's portfolio | Right: Candy Bi's portfolio
Gao and Bi agree that the semester of hard work has been rewarding. "Whenever I got tired working on my project for the IMA End of Semester Show, I'd glance down at the adorable expression on the Qilin's face, and feel a burst of creativity and energy," says Bi. "After a semester keeping them under wraps, I'm so excited to finally get to use these stickers when I'm chatting with my friends!"