This fall, NYU Shanghai welcomes Eliot Gattegno, Associate Professor of Practice of Business and Arts. A successful entrepreneur with a background in engineering, music and business, Gattegno brings human-centered design to the Program for Creativity + Innovation (PCI), challenging students to think differently about how technology and business can generate solutions that improve people's quality of life.

Among the courses Gattegno will be teaching, Design Thinking has a strong focus on social entrepreneurship, which requires students to discover novel problem-solving approaches  that work across disciplines.

"It's really about teaching a methodology to empathize with another person," he explains. "I think the bulk of the interesting stuff happens with the design challenges, for example transforming the routine experience of giving a gift into something entirely new."

For Gattegno, the classroom is a unique lab for translating his research interest in human-centered design into helping students develop concepts, services and different strategies and systems that are both innovative and responsive to user needs and desires.

"We are going to work in conjunction with a company in Shanghai, where students will create solutions for real-world business challenges," Gattegno explains.

If their ideas have promise, students may be looking at possible internship opportunities supported by that business. They will also "gain a deeper understanding of designing for positive impact on the world and its economy".

Gattegno, Director and Founder of the Center for Innovation, Design, and Entrepreneurship (CIDE) at The Chinese University of Hong Kong, moved to Shanghai in August with a built understanding of how to serve and provide opportunities at scale.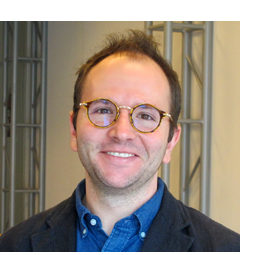 He believes NYU Shanghai is the perfect environment for nurturing a people-first attitude to design. "To quote American writer and anthropologist Margaret Mead: 'Never doubt that a small group of thoughtful, committed citizens can change the world; indeed, it's the only thing that ever has'," says Gattegno.
As a prolific entrepreneur, who has been founding startups since the age of 21, he identifies resilience and a strong inner desire to work hard as the most valuable attributes for success, ahead of business experience and good ideas. Entrepreneurs need "grit", he says, that combination of passion and persistence defined by psychologist Angela Duckworth from University of Pennsylvania.

"If you want to do anything new, you have to be pretty much comfortable with getting punched in the stomach every single morning when you first wake up and start working. There is really no better way to describe it," says Gattegno. "Once you are okay with that, you are ready to go."

His advice to young people thinking of launching their own startups? "Don't do it unless you can't not do it. I know that's a double negative, but it's essential."

---

Eliot Gattegno will be teaching Design Thinking (BUSF-SHU 211) and Entrepreneurship Explored (BUSF-SHU 232) in the 2016 Fall semester.