In the popular Creative Learning Design course, students team up to collaboratively design digital learning resources and experiences, a process that starts with understanding the needs of their end-users—in this context, the tech-hungry youth of today's China.
After five years of piloting its curriculum in New York, S. Alex Ruthmann, director of the NYU Music Experience Design Lab (MusEDLab) at NYU Steinhardt, introduced the course to NYU Shanghai over summer 2018. His class—22 NYU Shanghai and NYU New York students whose majors span data science to music technology—spent six weeks harnessing their collective skills to create viable digital learning resources.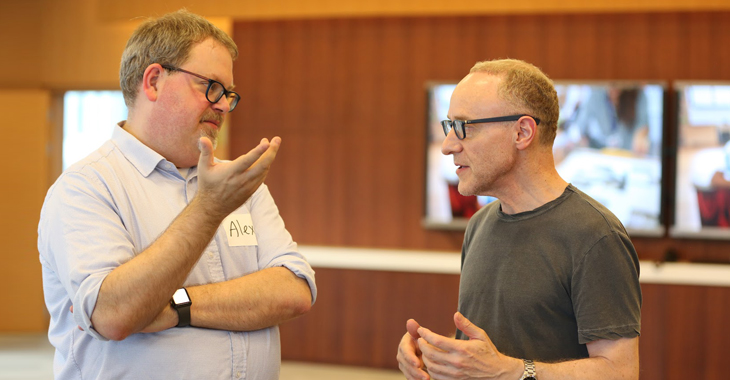 "In real-world work environments, we are surrounded by people with diverse skill sets," says Ruthmann. "For us, it's a great opportunity to have chances to play, to learn from each other, and to harness each other's creativity towards realizing a project with partner clients."
Working with industry partners Yun Gu (Cloud Valley) School, Shanghai Symphony Orchestra and Tinkamo, students developed two cycles of prototypes that addressed real world challenges and issues within each specific environment, designing experiences to meet the needs of concert goers as well as grade school kids who crave fun ways of learning music and coding.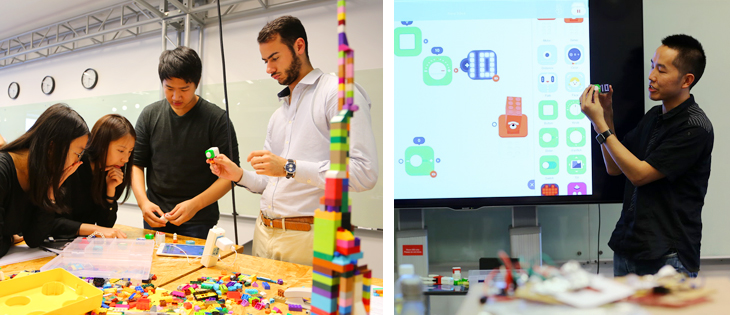 As a final project, students present a public showcase to an external audience of partners, educators, technologists, musicians, entrepreneurs, and experience designers in Shanghai.
Students from the Shanghai Symphony Branding group worked to find creative ways to help the symphony better engage with their audience. "Our three main areas of focus were social media, physical experiences in the symphony hall, and brand partnerships," says Louis Demetroulakos.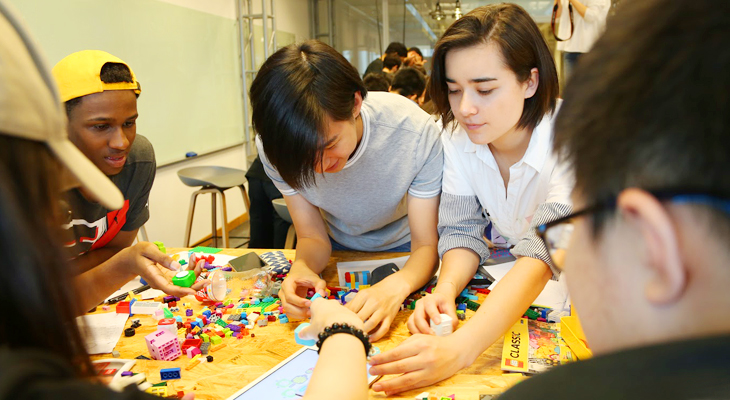 "This course teaches a creative design process that students can take wherever they go, in any other fields they work in going forward," says Ruthmann."It's very messy and playful, as real life is."
--
This course is jointly supported by the NYU Music Experience Design Lab (MusEDLab) at NYU Steinhardt, and NYU Shanghai's Program on Creativity + Innovation (PCI). Through courses, labs, outside partnerships, and workshops, PCI gives students across all majors the opportunity to encounter and explore models of creativity, design thinking, storytelling in augmented reality, entrepreneurship, and prototyping of new ideas and products.
Read about PCI's Driving Genius course that took place last year in Abu Dhabi, and find out more about upcoming PCI courses here.