Name: Matthew Fertig '22
Hometown: New York City
Major: Business & Marketing Minor: Chinese Language Concentration: Management
When he arrived at NYU Shanghai in the fall of 2018, New York native Matthew Fertig '22 didn't speak a word of Mandarin and had never flown internationally. Four years later, the recent graduate sat down to talk about his NYU Shanghai journey and what he's been up to since graduation. 
What were some of the highlights of your time at NYU Shanghai? 
My three semesters spent in Shanghai before COVID were three of my favorite semesters of college. Every single day presented a new and exciting experience for me. I didn't know a single word of Mandarin before starting, but ended up minoring in Chinese language. I got to travel internationally, including to Japan, Cambodia, Thailand, and Israel, and within China, including running half marathons with friends in Yiwu and Suzhou and going on the Dean's Corps Service trips to Henan.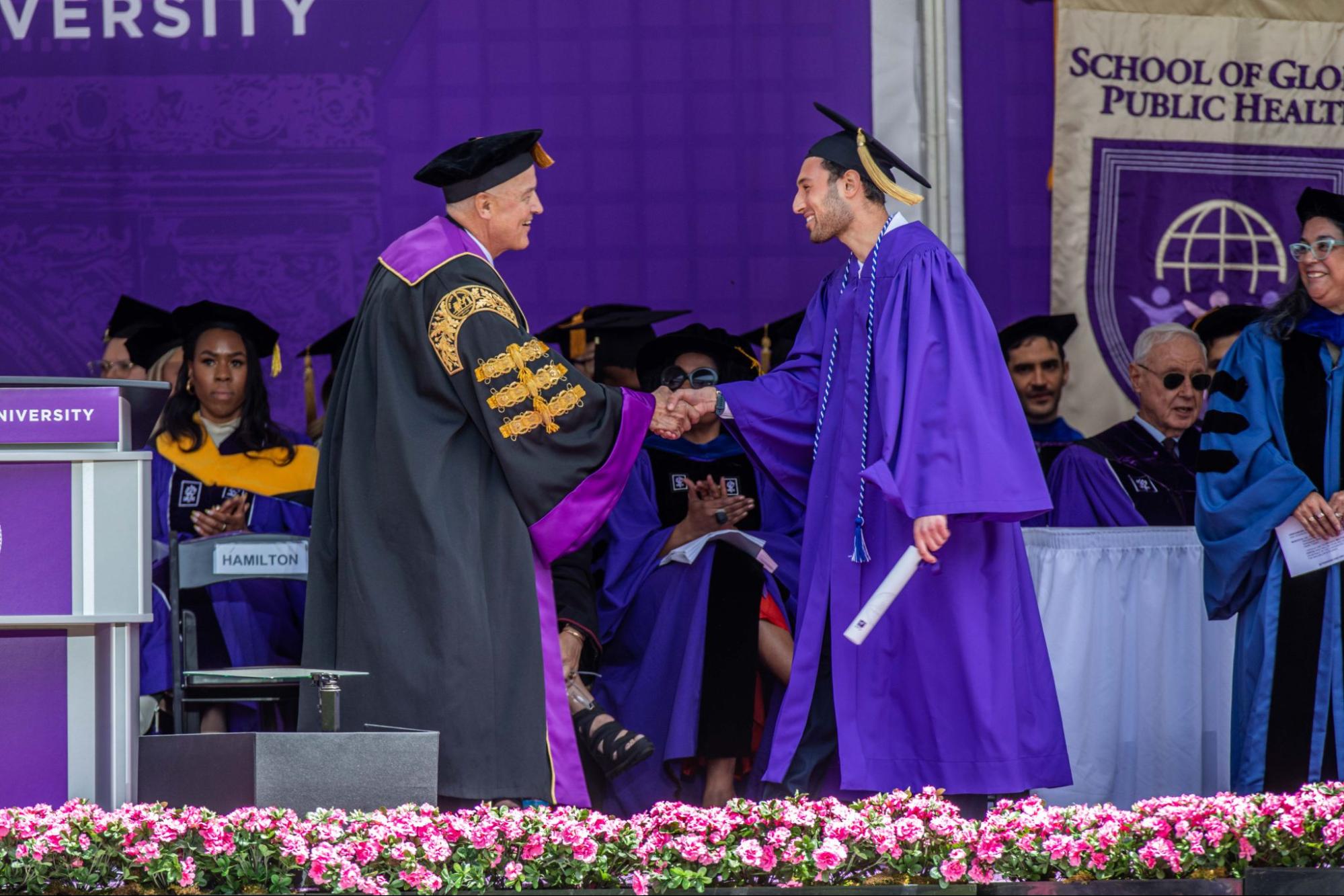 Fertig accepted an honorary diploma from NYU President Andrew Hamilton as the 2022 Class Representative for NYU Shanghai. "This was one of the biggest honors from my time as an NYU Shanghai student," he said.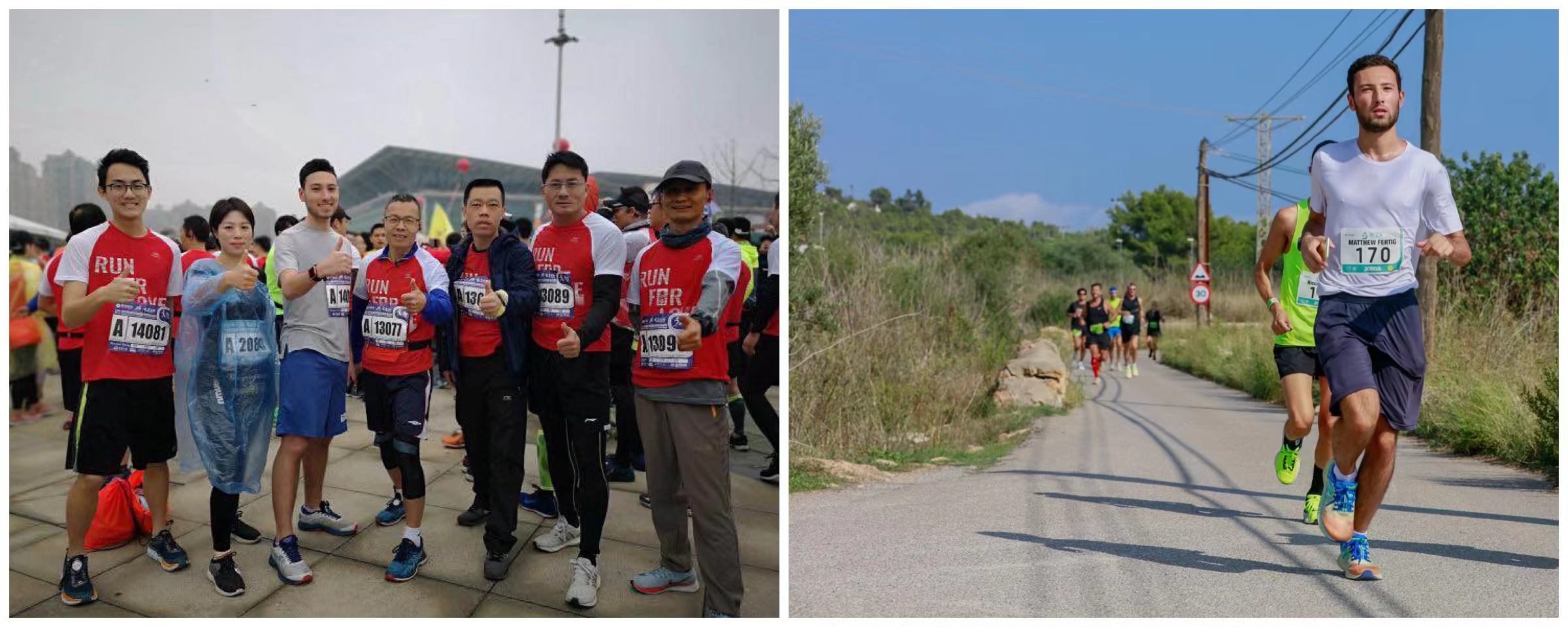 Left: Fertig at the Suzhou Half Marathon. Right: Fertig running a marathon in Ibiza during his semester studying away in Madrid. 
What have you been up to since graduation? 
I've started my first job at a tech company in New York City that specializes in custom solutions. I work in a sales capacity, talking with prospective clients about our products which include custom mobile apps, IoT connectivity, AR/VR products, or payment systems. It's really such a wide range of things, but that's what's fun: with every single company I'm talking to, I'm researching and learning new things and getting to know people. I didn't study this in my NYU Shanghai classes, but my writing, personal, and presenting skills from my liberal arts background have prepared me well for this role. 
Outside of work, I've continued running and participated in ultra-marathons to raise money for charity. Last month, I organized a 120-mile, two-day run (the equivalent of 4.5 marathons) across Long Island, with the goal of raising $15,000 for Everytown, a non-profit advocating for gun reform.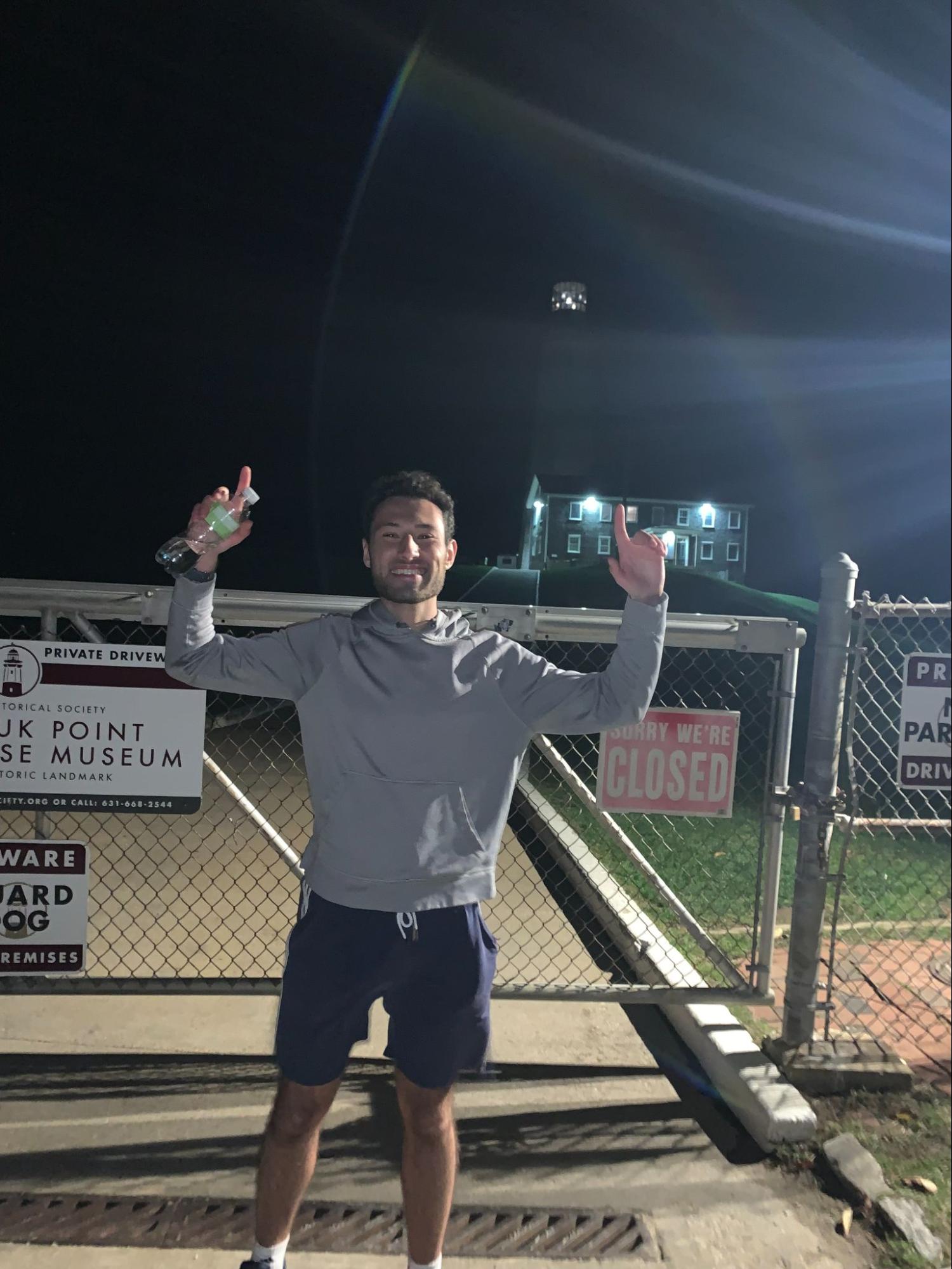 Fertig, in November 2022, when he finished his 120-mile fundraiser run. 
What inspired you to organize this fundraiser? 
Gun violence is one of the biggest issues in the US right now. In 2018, when I was a senior in high school, the Parkland shooting happened, taking the lives of seventeen students and faculty. A few days after the shooting, I attended a convention in Orlando, about 200 miles away from the shooting with my Jewish Youth Group BBYO. Many people I met there either went to Parkland or had very close friends who went there. It was just so recent, and to see people that just went through this insanely traumatic accident, who had lost their friends, was so hard to watch and really sparked my outrage with the inaction of our government, and also a desire to do something myself. 
Studying abroad also opened my eyes to how unique some of these problems are to the US. Going abroad and seeing that people live lives without fear of these violent incidents showed me that a future without 600 annual mass shootings in the US is possible.
What's your advice to current students at NYU Shanghai?
Try to experience as many things as possible. I would often ask myself, 'why did I travel across the world to attend this university?' I went there for a reason, and the reason was not only to meet new people, but to experience new things. Every semester I tried to take a completely random class. I took a printmaking class, an acting class, and a class on the history of Yiddish-speaking immigrants in the US. I even took a stool-making workshop just for fun!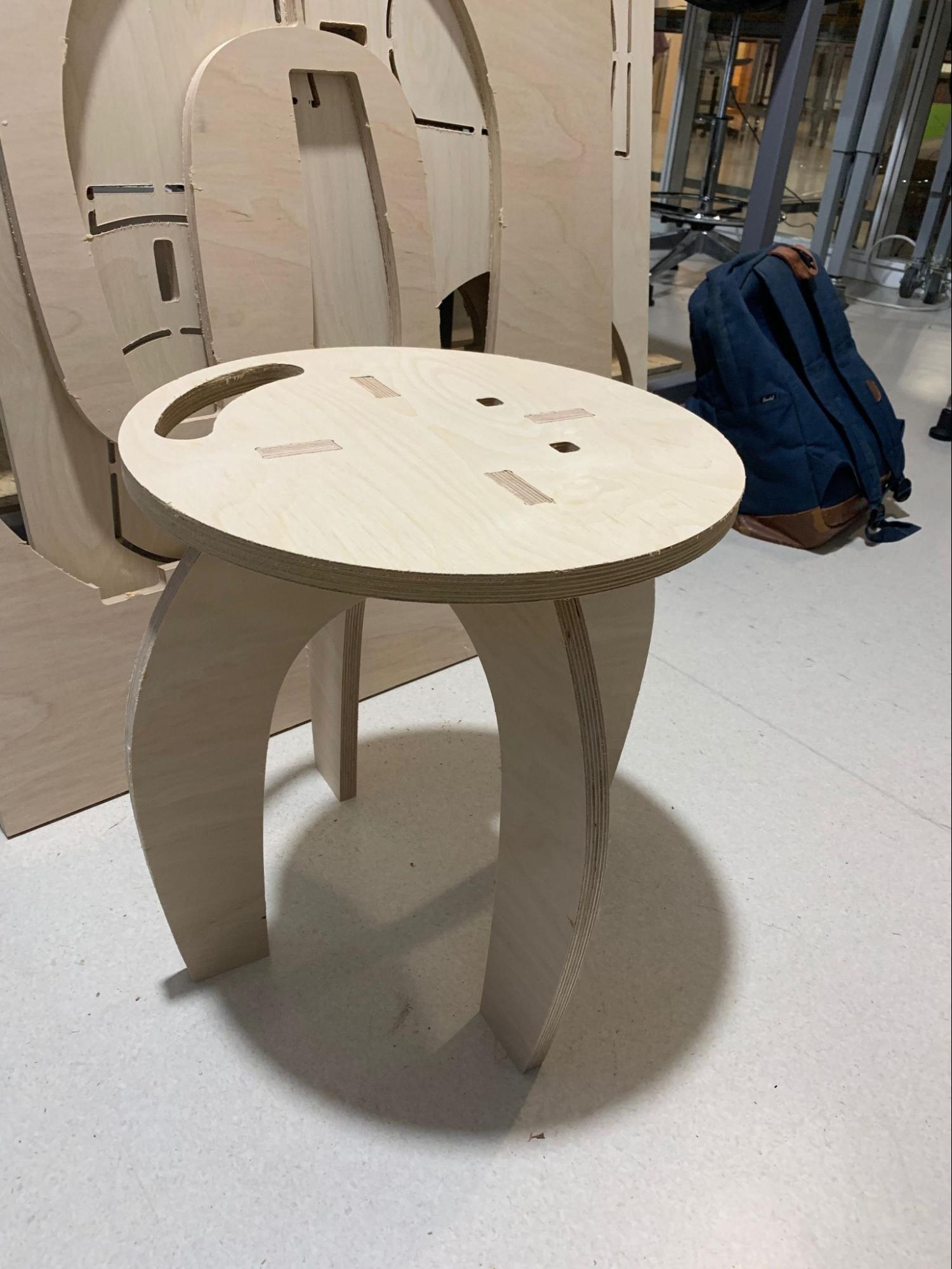 Fertig's self-designed wooden stool 
Even if I had four assignments due on Monday, if there was an opportunity for a weekend excursion or volunteer trip, I would do it, because why not? You know the assignments will get done, but it's experiences along the way that you remember.
If you are an NYU Shanghai alumni or know one who would like to share their story, please email shanghai.uc@nyu.edu.