Scholars Share Their Research at Marketing Science Salon
Dec 8 2022
On Friday, December 2, 2022, Kubrick Bookstore in Qiantan welcomed five professors from NYU Shanghai, China Europe International Business School(CEIBS), Fudan University, and ShanghaiTech University, to present their recent research at the 4th Marketing Science Salon of Shanghai Universities. The event was organized by NYU Shanghai's Center for Business Education and Research (CBER) and the Center for Data-Driven Managerial Decision Making at Fudan University, and was hosted by NYU Shanghai Dean of Business and CBER Director Chen Yuxin. In his opening remarks, Chen called the event "a prelude to the rich academic experience NYU Shanghai expects to bring to the area" with the opening of its new Qiantan campus in January 2023.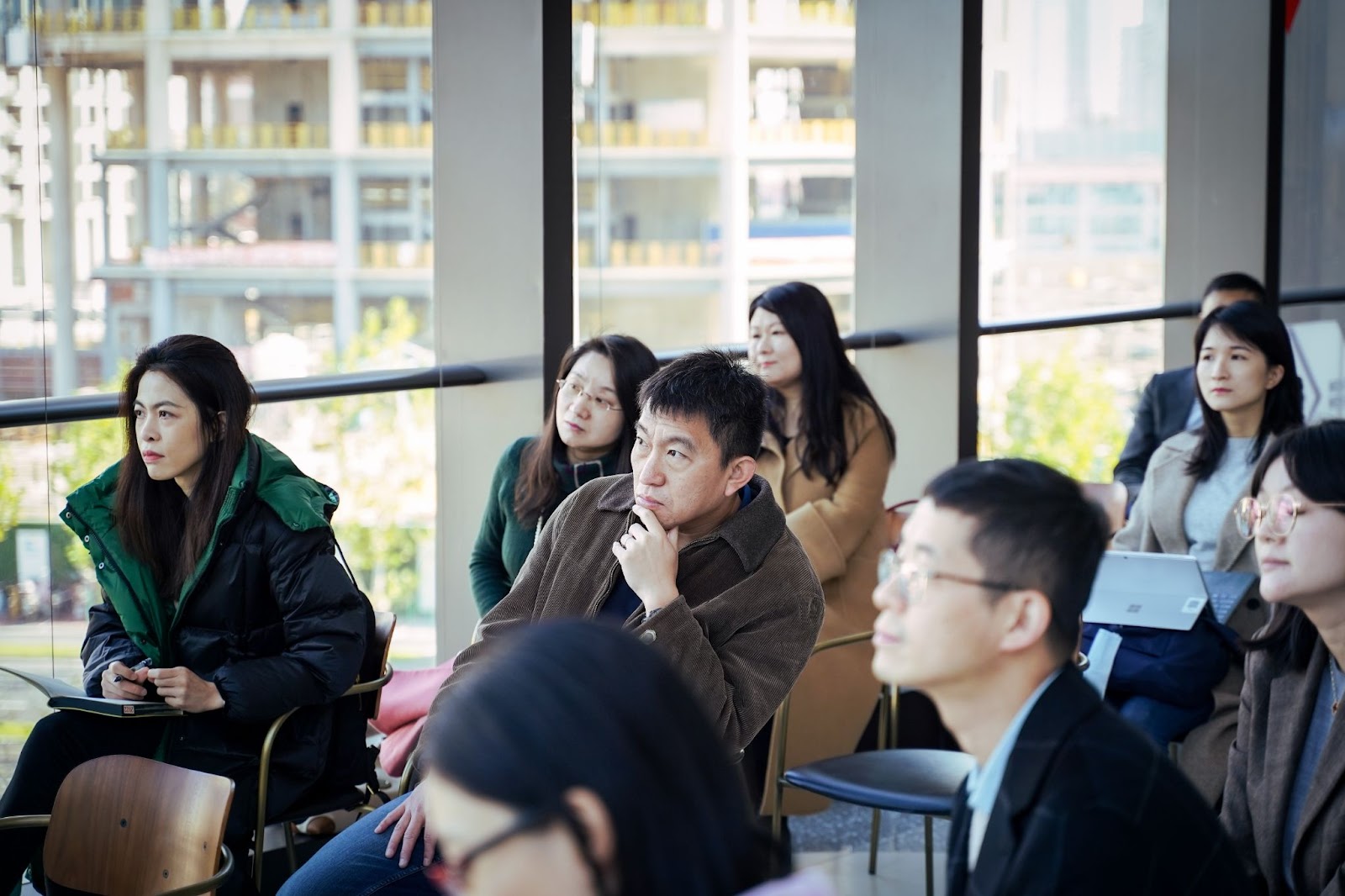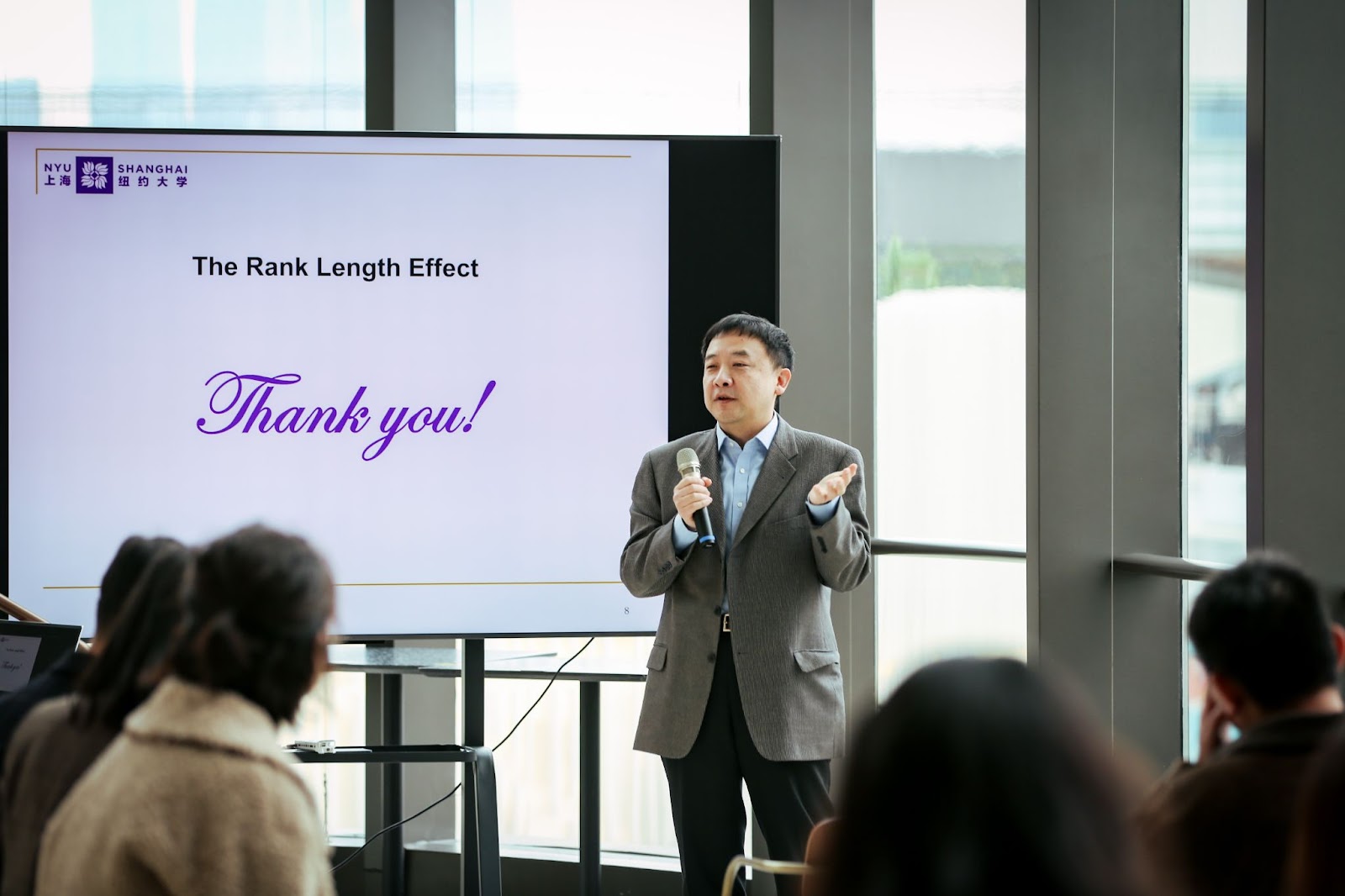 Professor Chen Yuxin speaks at the event
The salon has built a reputation in the field of marketing science in Shanghai, thanks to the help of Fudan University Associate Professor of Marketing Zhang Zhe. After a two year pause, due to the pandemic, this year's event attracted an audience of thirty scholars, including faculty and PhD candidates from ten major universities in Shanghai and abroad. 
Newly-appointed NYU Shanghai Assistant Professor Xie Jieru (Vivian) presented her research on the rank list effect on evaluations and choice. Her research shows that the same ranked items are judged more positively, but the difference between ranked items is smaller when rank length is longer (vs. shorter). She showed that the effect of rank length on choice is contingent on attainability and the nature of the comparison.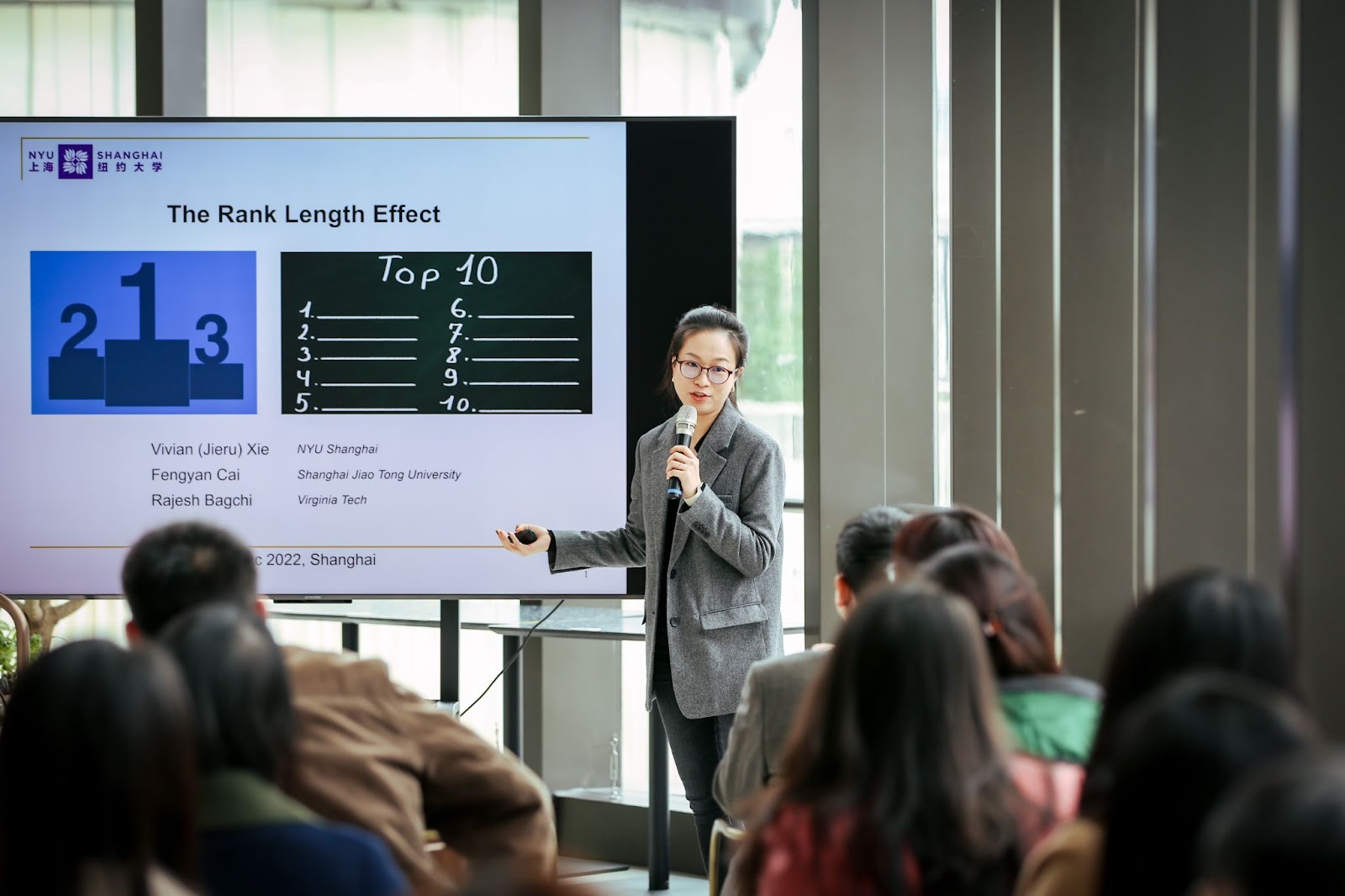 Xie Jieru, assistant professor of Marketing at NYU Shanghai shares her research
Attendees also heard talks from CEIBS Assistant Professor Zhang Lingling, ShanghaiTech Assistant Professor Fan Xiaomeng, and Zhuang Lei and Fang Zhen, two new faculty members at Fudan University.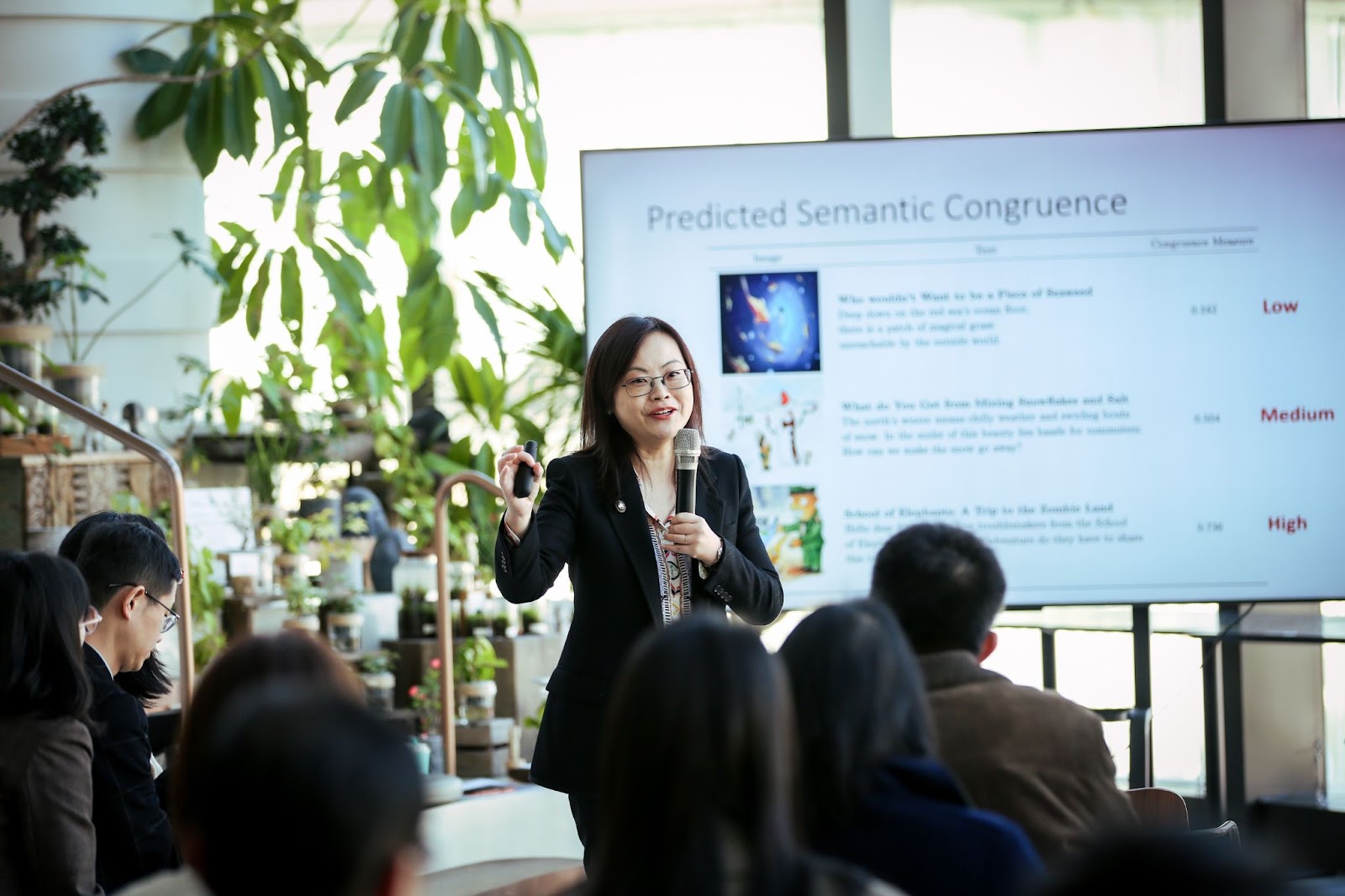 Zhang Lingling, assistant professor of marketing at CEIBS, presents her research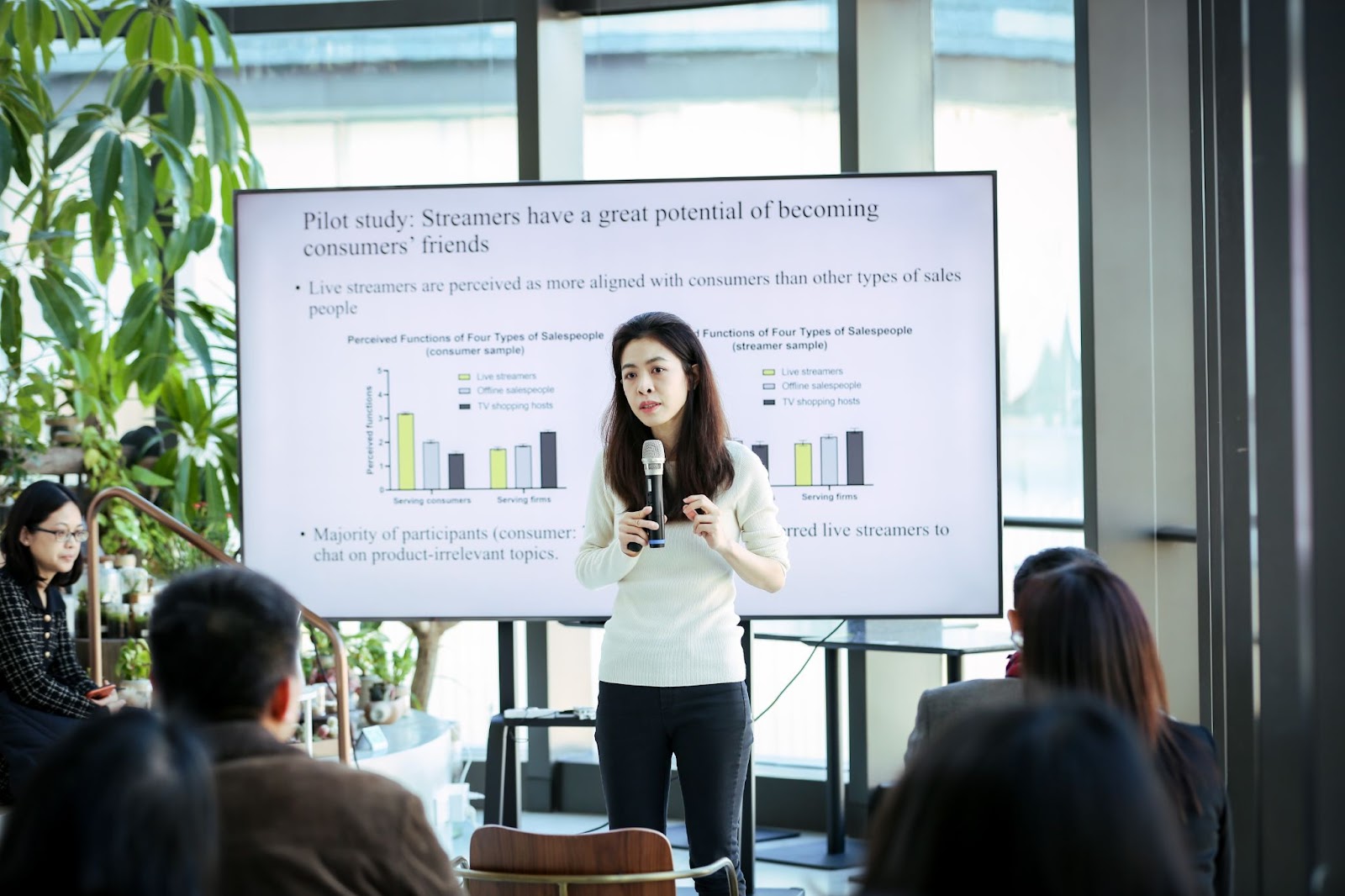 Fan Xiaomeng, assistant professor from ShanghaiTech University, presents at the event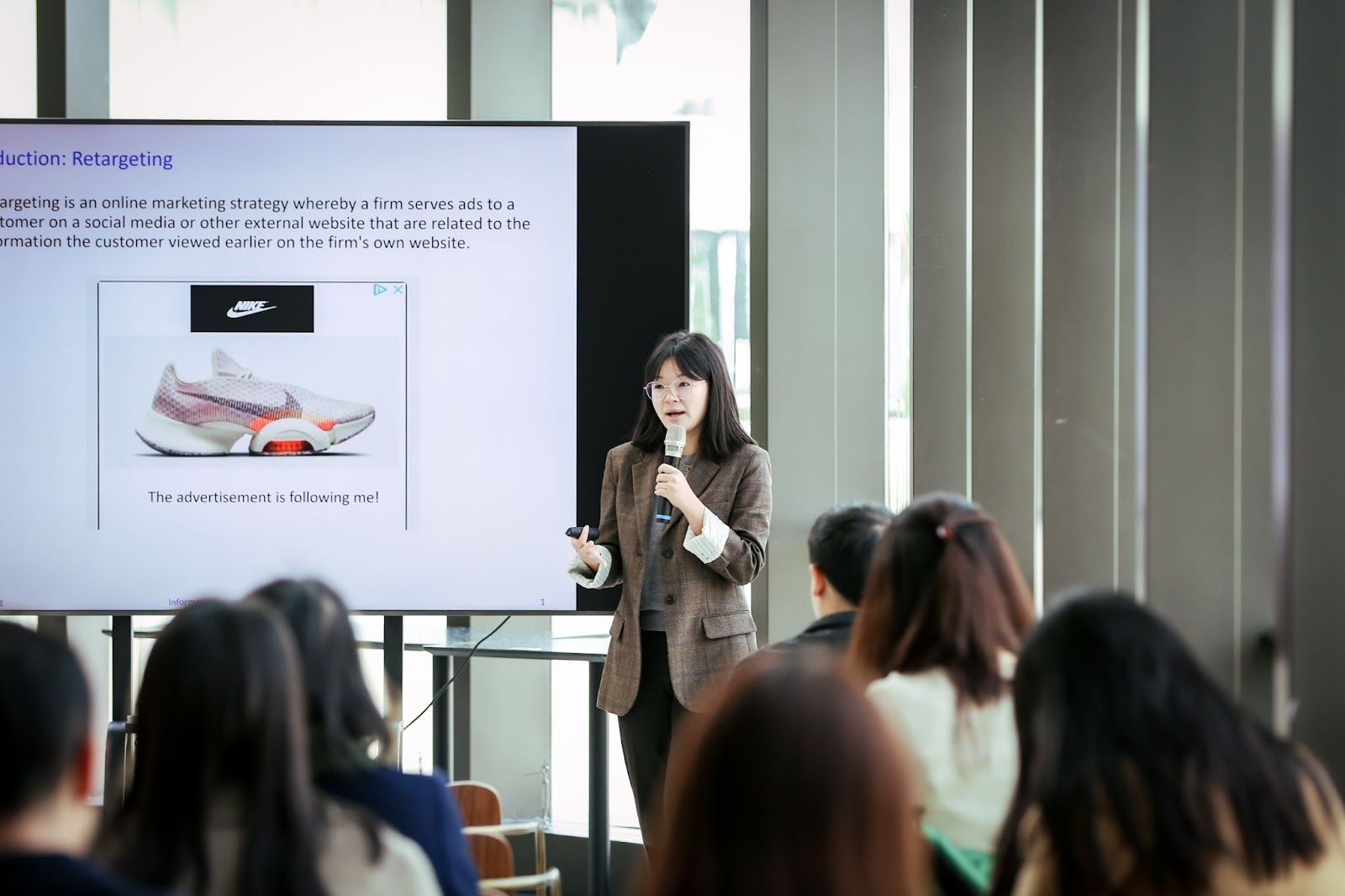 Zhuang Lei, assistant professor of marketing from Fudan University, shares her research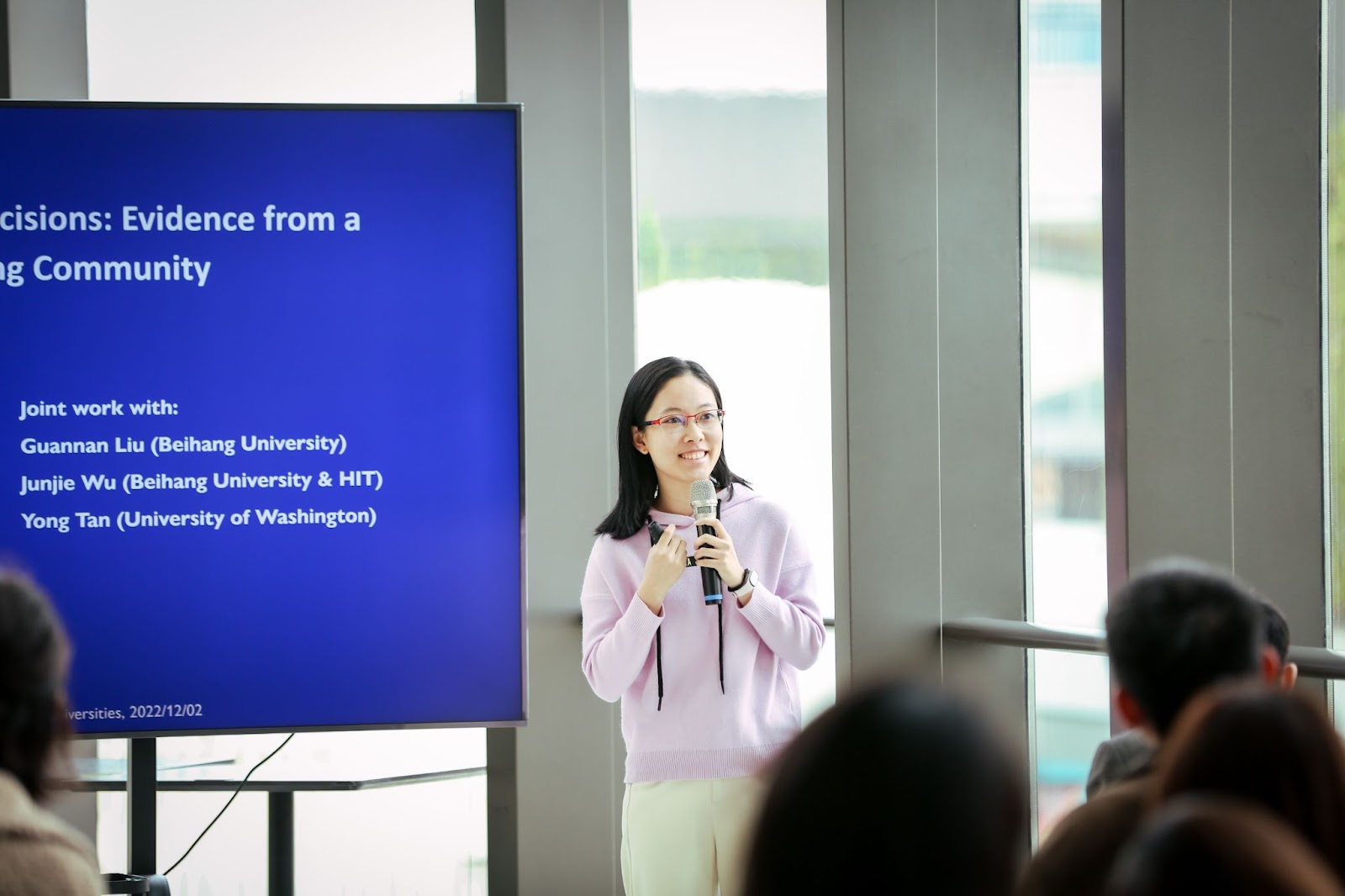 Fang Zhen, assistant professor of marketing from Fudan University, speaks at the salon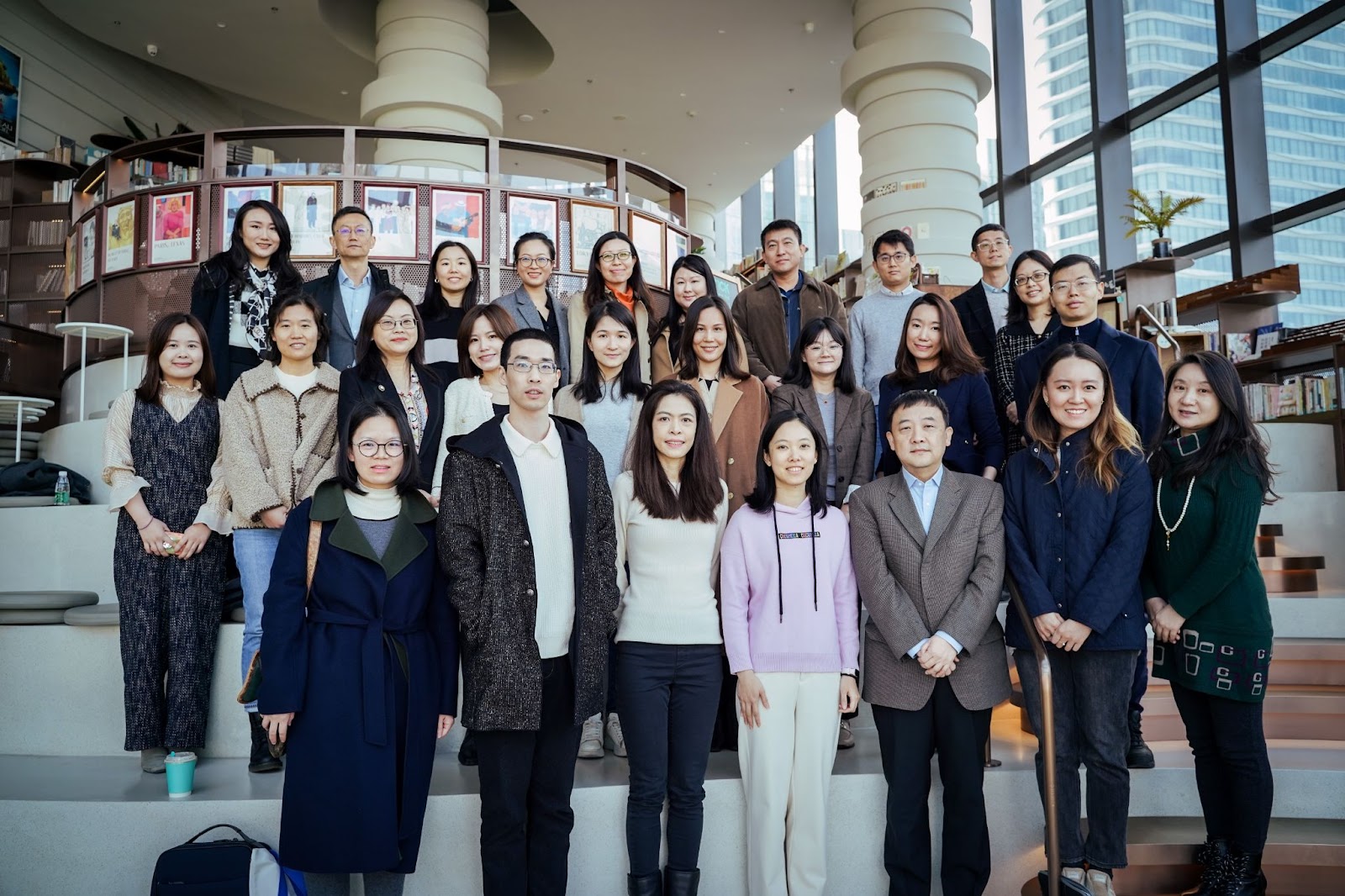 Scholars from the following universities participated: China Europe International Business School(CEIBS), Donghua University, East China Normal University, Fudan University, NYU Shanghai, Shanghai Advanced Institute of Finance, Shanghai Jiao Tong University, ShanghaiTech University, Shanghai University of Finance and Economics, and University of Minnesota.