NYU Shanghai Partners with Yangjing High School
Apr 13 2018
On April 10, NYU Shanghai signed a cooperation agreement with Yangjing High School as part of its ongoing collaboration with the Pudong government to share world-class academic resources with  the local community.
NYU Shanghai Chancellor Yu Lizhong described the collaboration as a way of giving back to the community and expressed gratitude to the local government for their support of NYU Shanghai over the past five years.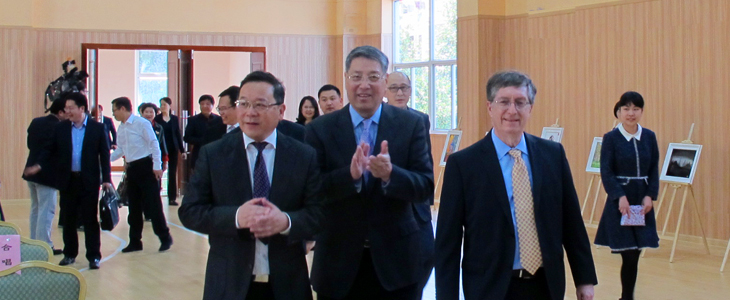 "NYU Shanghai not only pioneers in higher education reform and innovation, but promotes the development of a fundamental education by using our global academic impact to serve society," he said.
NYU Shanghai will  provide intellectual support to the school's development in curriculum design and faculty building. As a result of this new agreement, Yangjing High School becomes China's first secondary school to be affiliated to a joint venture university.  
Leaders from the Shanghai Municipal Education Commission and local government encouraged Yangjing High School to explore new education models that nurture young, innovative talents.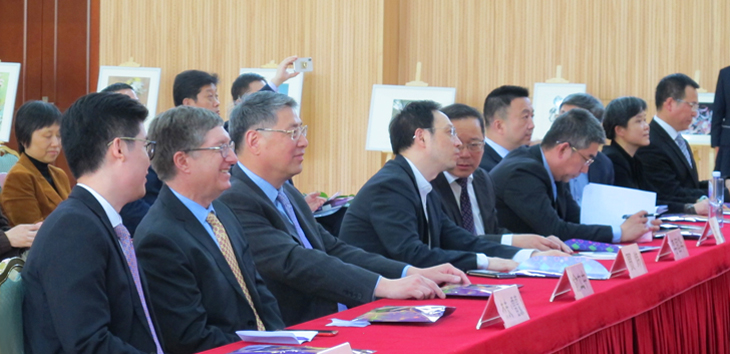 The high school will work with NYU Shanghai to set up a study center where high school students from around the globe can benefit from its leadership training programs. The Pudong government has also pledged to invest in improving the school's infrastructure.  
Vice Chancellor of NYU Shanghai Jeffrey Lehman said, "NYU's Leadership in New York also expressed high expectations for this partnership. President Andrew Hamilton extended his best wishes, and hopes to visit Yangjing High School in the future to deepen the cooperation."
Established in 1930, Yangjing High School was among Shanghai's first municipal high schools and Pudong's first public school. The unique partnership is expected to transform the historic school into an extraordinary brand of education in Pudong that serves the development of its Free Trade Zone and the Science & Innovation Center.