NYU Shanghai Celebrates 2023 Graduate Convocation
May 30 2023
NYU Shanghai held its fourth Graduate Convocation on May 28 to celebrate the graduation of 186 PhD and Master's degree graduates from nine programs. 168 students walked across the stage in the New Bund Campus auditorium to receive their degrees in person, witnessed in person by over 300 family guests. Additionally, 18 graduates joined the event via livestream, along with parents and friends from around the globe. 
This year's convocation celebrated several significant milestones, including the first convocation ceremony held on NYU Shanghai's New Bund campus and the first convocation for students completing the Master of Science in Organization Management and Strategy and in Marketing and Retail Science programs.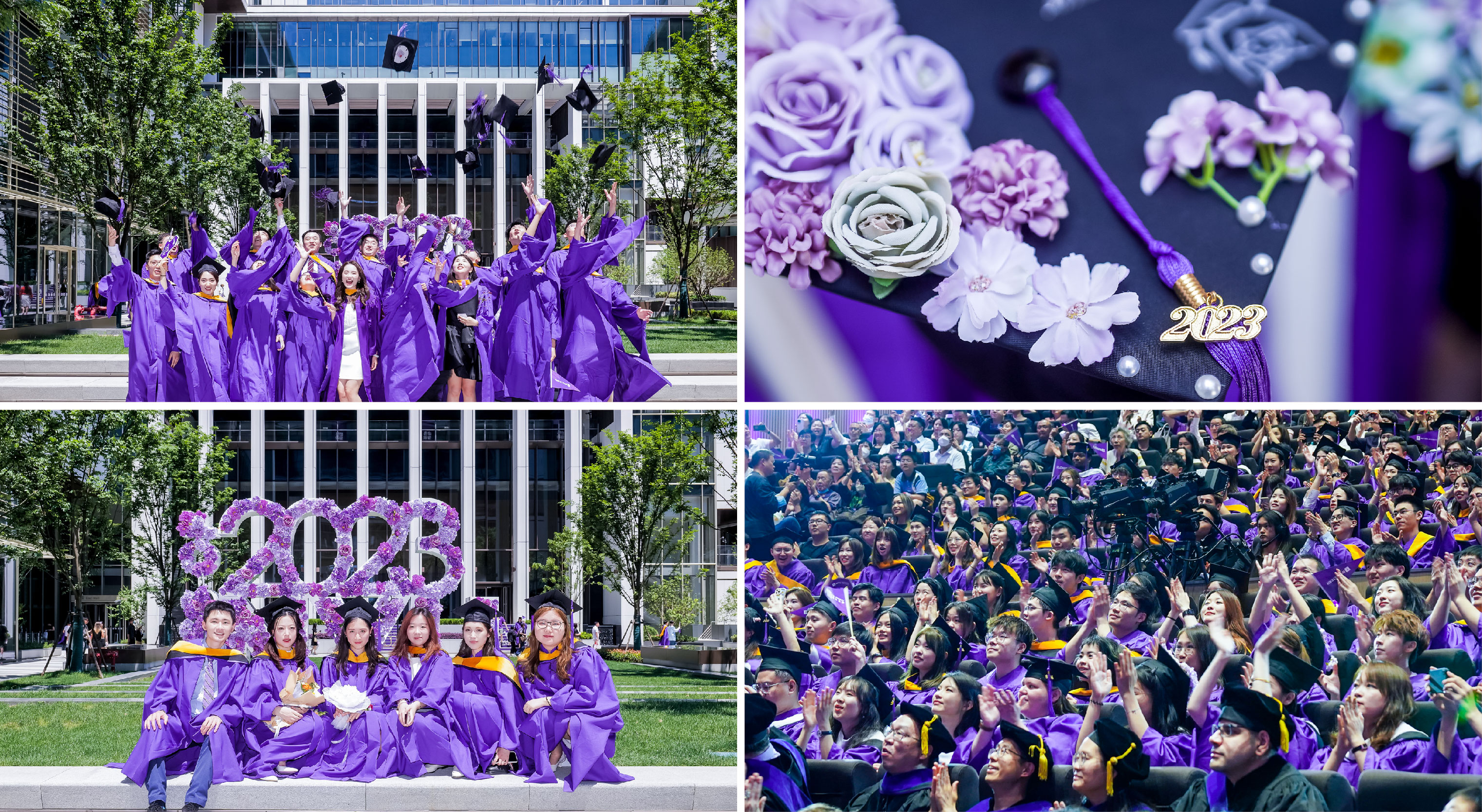 The convocation kicked off with a procession of the graduates, school leadership and faculty representatives, followed by speeches by school leadership. Provost Joanna Waley-Cohen saluted the graduates for their academic achievements. "Our mission has been to bring together top students from around the world, who share a global ethos and the passion to acquire knowledge, to learn skills, and to absorb values that will enable you to become leaders dedicated to advancing the global good in your chosen fields," she said. "At NYU Shanghai and at NYU New York, you leave behind a superb record of achievement in your studies."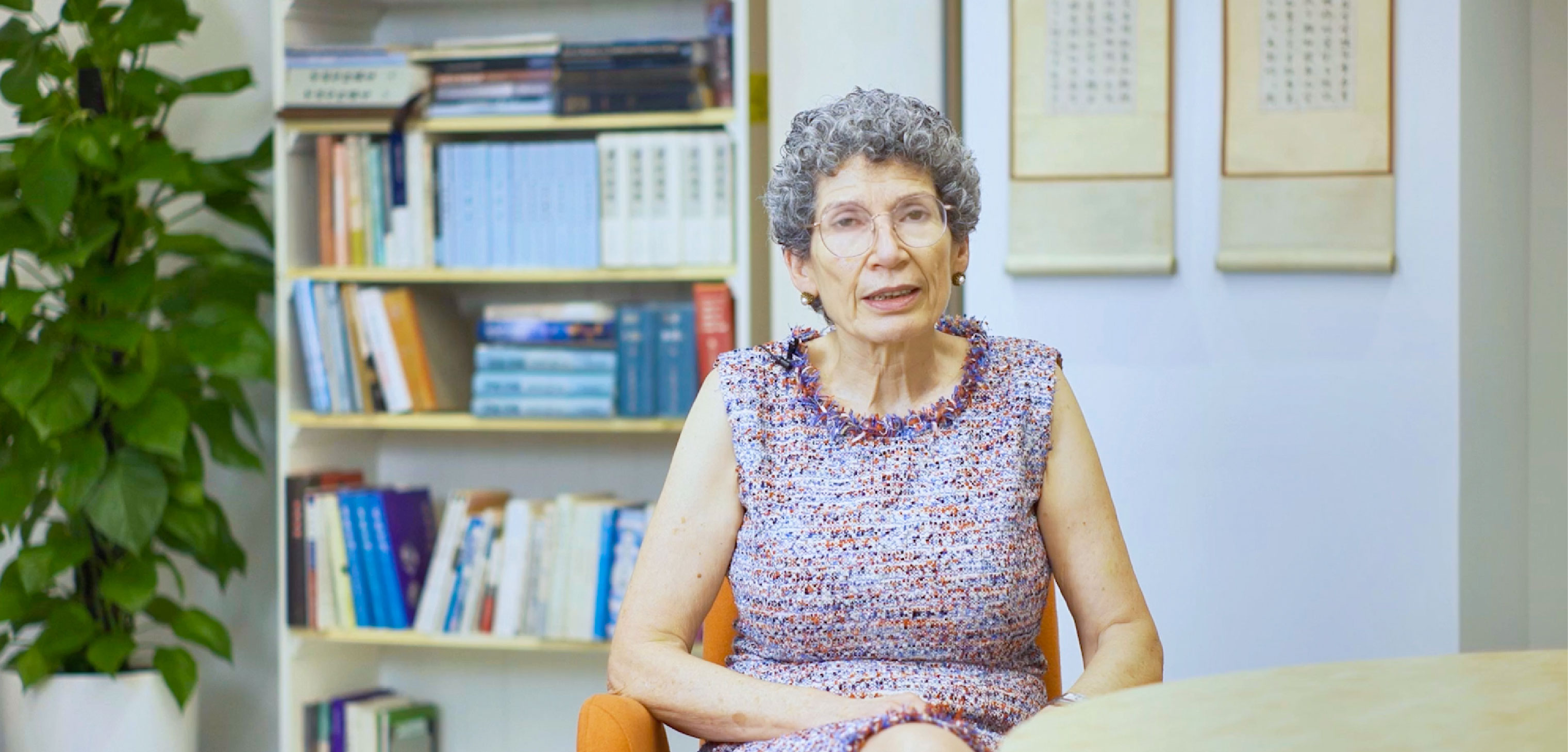 Provost Joanna Waley-Cohen
Chancellor Tong Shijun praised the graduates for completing their studies despite the challenges of the past few years. "In NYU Shanghai's first ten years, we laid the foundation for developing ourselves as a world-class institution of research and higher learning and accumulated a quite impressive reputation and impact," he said. "In our second ten years, with our tenacious efforts and the support from our founding partners, especially the resources provided by the NYU global network, I'm sure we can reach an even brighter future."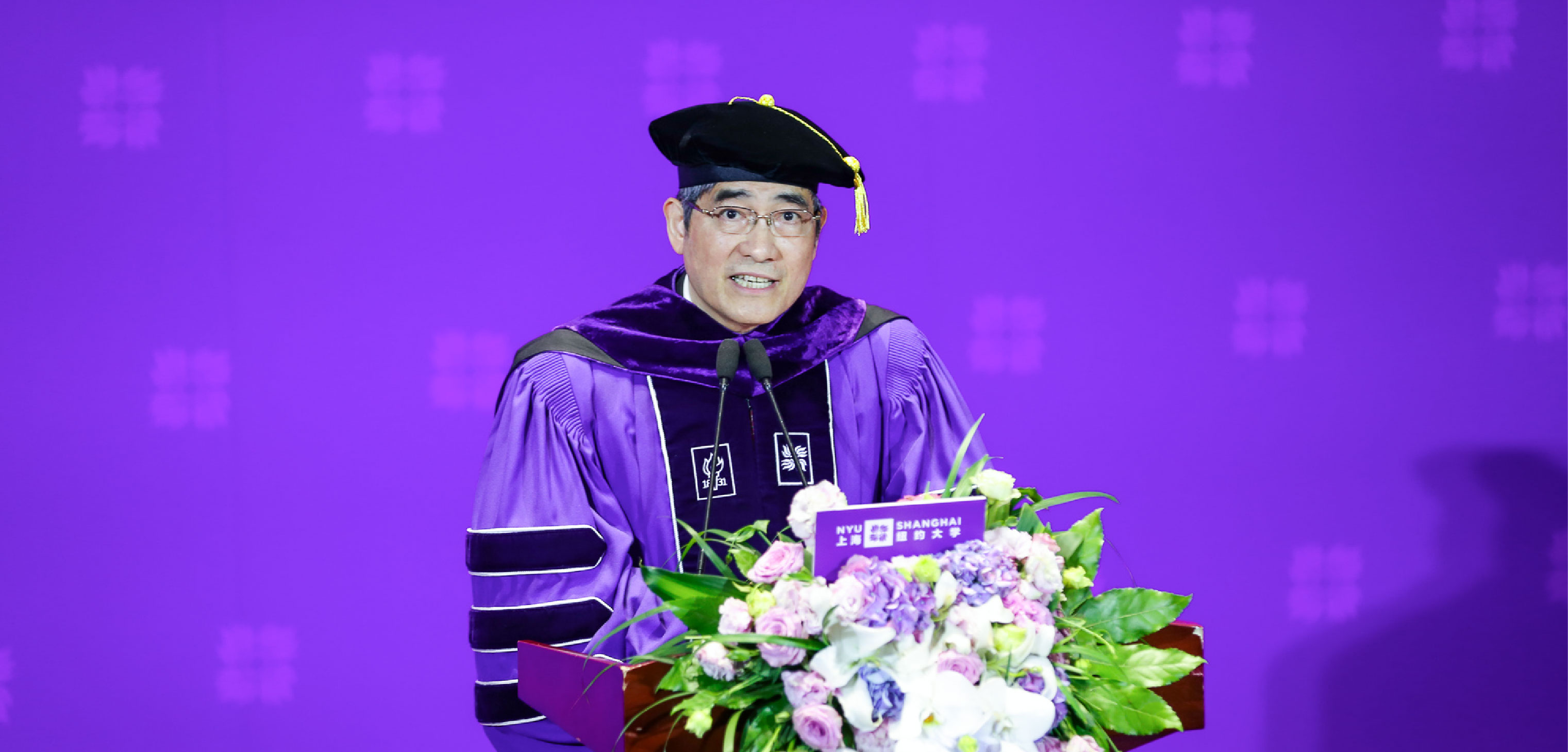 Chancellor Tong Shijun
Vice Chancellor Jeffrey Lehman reminded the graduates of the significance of their being the first cohort to receive their degrees at the New Bund Campus. "You link the past, present, and future of our university," he said. "What contribution you will have toward making this world a better place is up to you, but I am confident that if you go about this next part of your life in the way that you have gone about your graduate study, with trademark tenacity and perseverance, you will be well-served."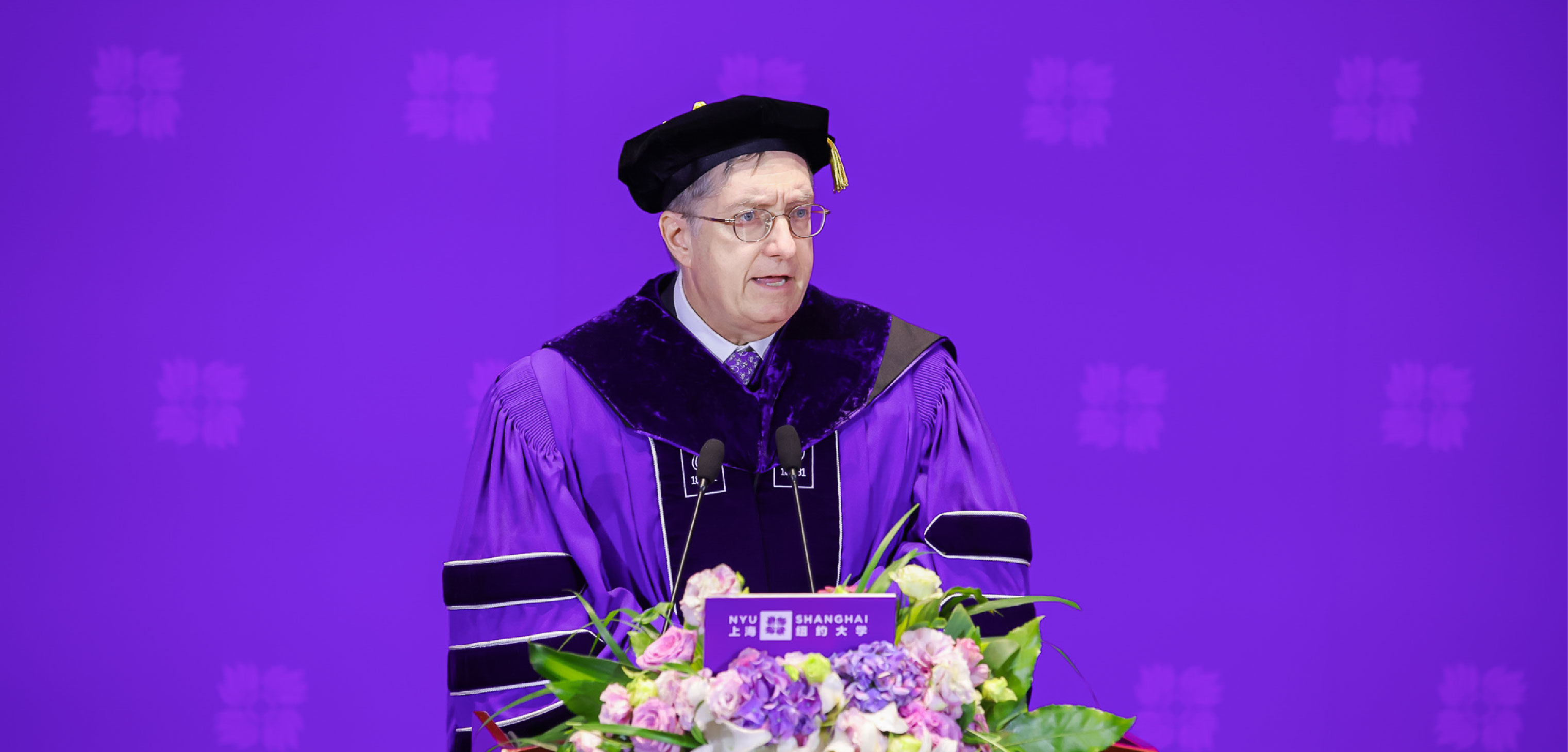 Vice Chancellor Jeffrey Lehman
Student representative Li Liujunli PhD '23, who received her doctoral degree in Neural Science, described the Class of 2023's collective journey as "uneasy but remarkable." "Throughout my six years at NYU Shanghai, I have been empowered both as a scientist and as a person," she said. "I have been transformed by the experience and am deeply grateful for the culture of inclusivity and respect that the NYU family embodies." Li plans to continue her academic career as a postdoctoral researcher at East China Normal University, but said she is eager to maintain close ties with the NYU Shanghai community. "I hope to contribute to the further development of this community, to be a part of its further bridging with the global as well as with the local, and to support individuals who are still in their journeys at NYU Shanghai," she said.
Student representative Li Liujunli PhD '23
Master's program student representative Xu Mingqi MA '23 reflected on the intensive study journey that began at the Century Avenue campus and expressed gratitude to all the professors and teaching assistants. In his talk, Xu, who received his master's degree in TESOL, discussed how the development of AI will impact the field of language education. "While AI has the potential to enhance language learning experiences, we, as TESOL graduates, are entrusted with the responsibility to harness its potential in language education," he said. Xu said he hoped the Class of 2023 would remain inquisitive, compassionate, and inventive, and encouraged everyone "to inspire, elevate, and transform lives, ultimately fostering a more connected and empathetic world."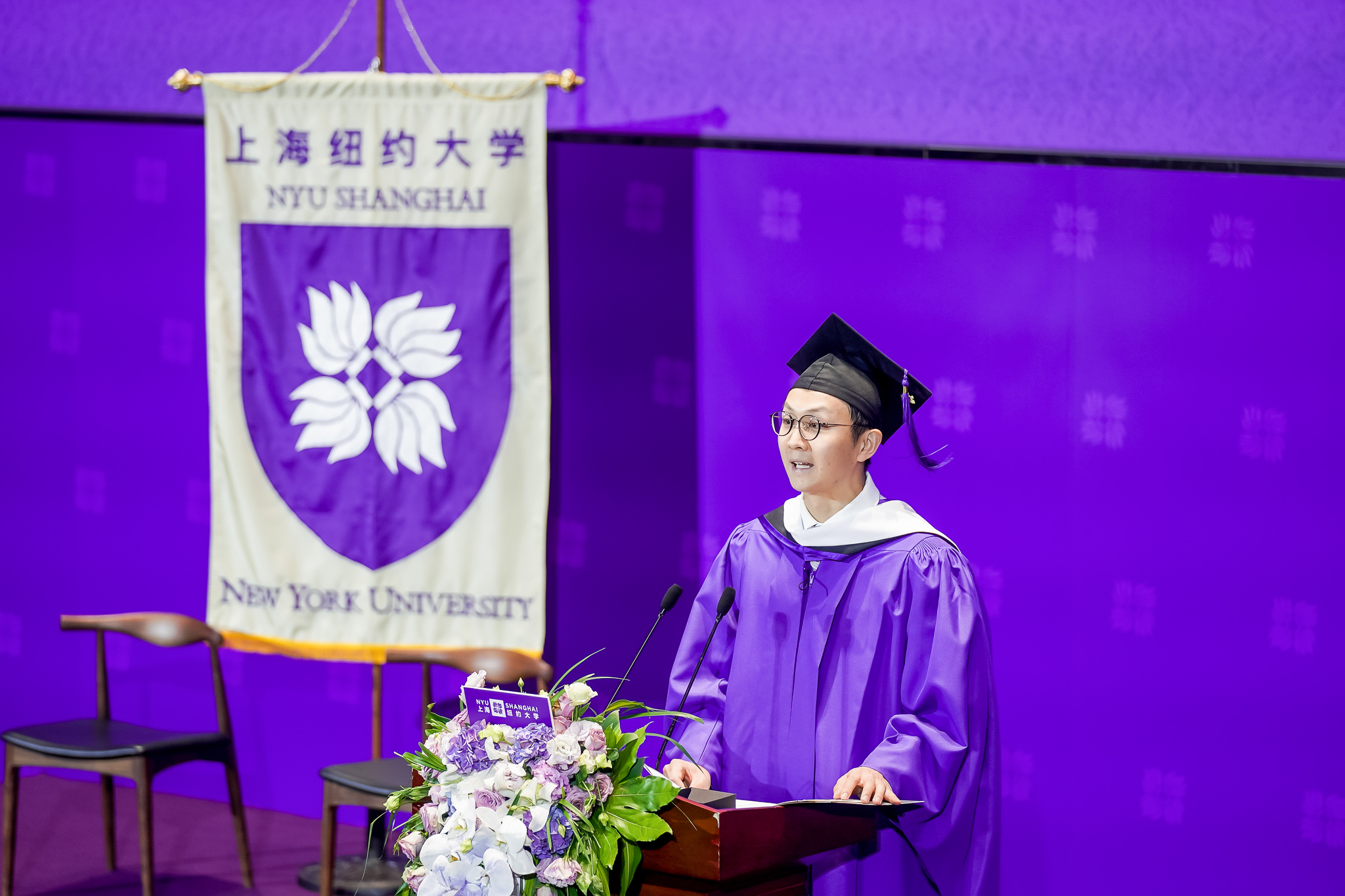 Student representative Xu Mingqi MA '23
Dean of Graduate and Advanced Education Eric Mao presented the six Doctor of Philosophy degree candidates from the PhD in Chemistry, PhD in Computer Science, and PhD in Neural Science programs. Mao also presented the 30 candidates for the Master of Arts in Teaching English to Speakers of Other Languages (TESOL) degree on behalf of Program Director Kentei Takaya, and presented the 25 candidates for the Master of Science in Data Analytics and Business Computing (DABC) degree on behalf of Capstone Director Liao Ming. 
Capstone Director Han Shen Lin presented the 44 candidates for the Master of Science in Quantitative Finance (QF) degree, Capstone Director Wang Yinghong presented the 26 candidates for the Master of Science in Organization Management and Strategy (OMS) degree, Capstone Director Chen Jing presented the 26 candidates for the Master of Science in Marketing and Retail Science (MRS) degree, and Professor Jung Hyun Moon presented the 29 candidates for the Master of Arts in Interactive Media Arts (IMA) degree.
(From left) Dean Eric Mao, Professor Han Shen Lin, Professor Wang Yinghong, Professor Chen Jing, and Professor Jung Hyun Moon
Wang Che PhD '23 received this year's Pearl Brownstein Doctoral Research Award from the NYU Tandon Department of Computer Science and Engineering, in recognition of the great promise shown in his doctoral research. Ted Chiao MA '23 was awarded TESOL's Teaching and Learning Distinguished Scholar Award, and Jessica Nestell MA '23, Xiao Ciyi MA '23, Xu Mingqi MA '23, Wu Ziming MA '23, and Zhu Meiting MA '23 received the Excellence in TESOL Award. Chen Cheng MS DABC '23, Lo An Tong MS QF '23, Fang Jiahui MS MRS '23, and Li Junlin MS OMS '23 were honored with excellence awards for their outstanding performance in their programs.
NYU Shanghai's advanced degree Class of 2023 will continue their careers in a variety of industries and sectors. PhD graduates will move on to institutions like Stanford University and ECNU and companies including Amazon and Solvay. NYU Shanghai - NYU Stern MS graduates have accepted offers from FNZ, PricewaterhouseCoopers (PwC), China Merchants Bank, and Huatai Securities, among others. TESOL graduates will continue to advance in their careers at educational institutions in China and around the world. Finally, thesis projects completed by IMA graduates will be on show from June 21-22 in the 3rd and 4th floor North Hall IMA spaces on campus.