Jackson Sayama '19 Runs for Hawai'i State House
Oct 23 2020
Jackson Sayama '19 is just over a year out of college but is already nearing the end of a long race for the Hawai'i State House of Representatives. Sayama didn't plan on running for office so soon. After graduation, he moved home to Honolulu to study for a  Masters in Public Administration at the University of Hawai'i while doing homeless outreach and other community service projects.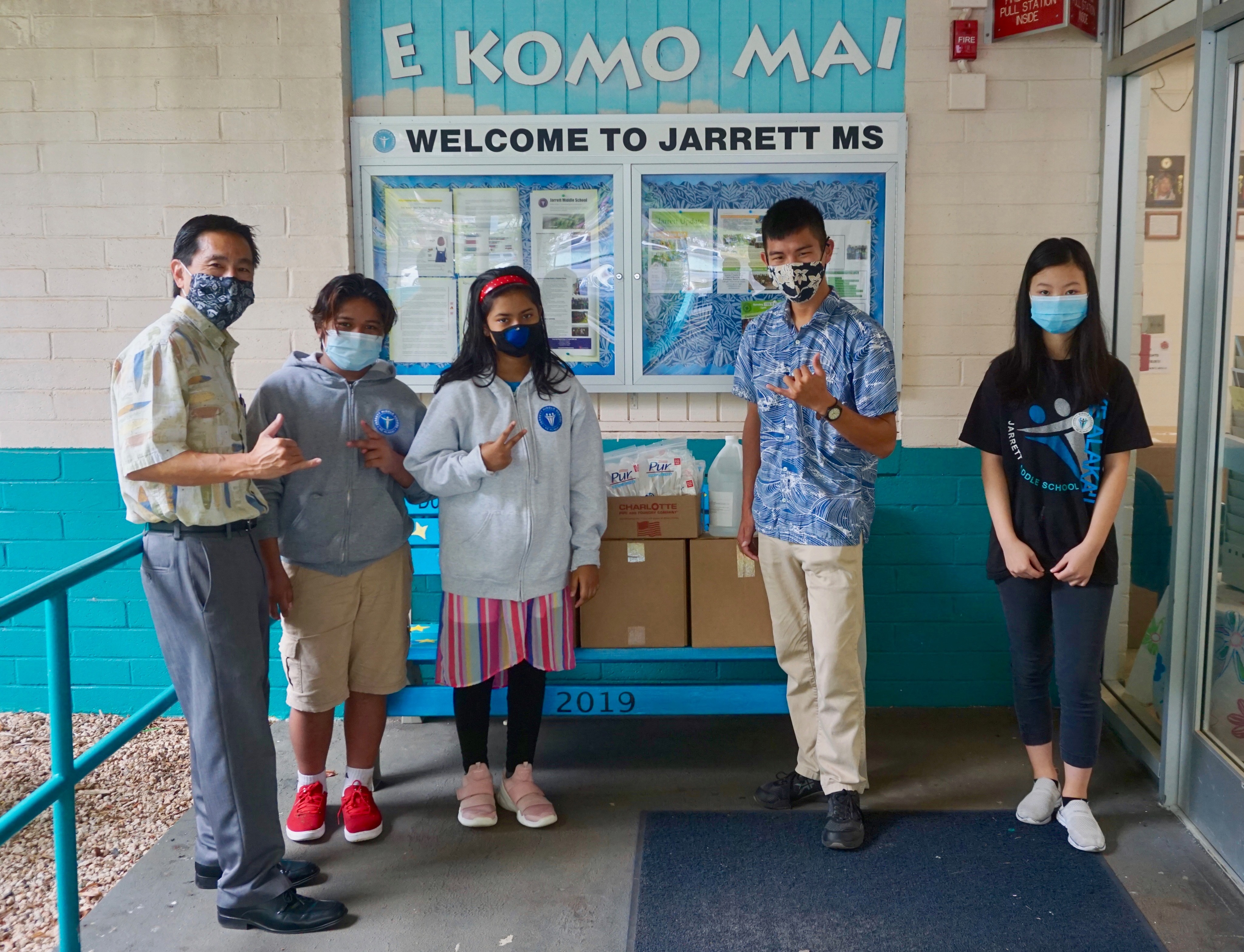 Sayama, second from right, donating PPE to a local middle school
But this year, a unique opportunity presented itself. The State House Representative for his district decided to run for City Council, leaving his seat open for the first time in 43 years. In Hawai'i, it is not uncommon for incumbent politicians to keep a state house seat for many decades, so Sayama realized that running for an open seat was a once in a lifetime opportunity. With help from his family and friends, he dove into the campaign, fundraising, phone banking, and meeting his district's constituents. "Hawai'i campaigning is about how many doors you can knock on and how many hours you can stand in the sun waving at cars. This was especially necessary because I was a 22-year-old fresh college graduate with no name recognition," Sayama says.
Beginning in October 2019, Sayama and his team campaigned non-stop, even through the unexpected challenges from COVID-19, which required them to completely shift their grassroots strategy online. In August, the work paid off. Sayama won a very competitive primary race against three far more experienced Democratic opponents. Now it's full steam ahead to the general election on November 3.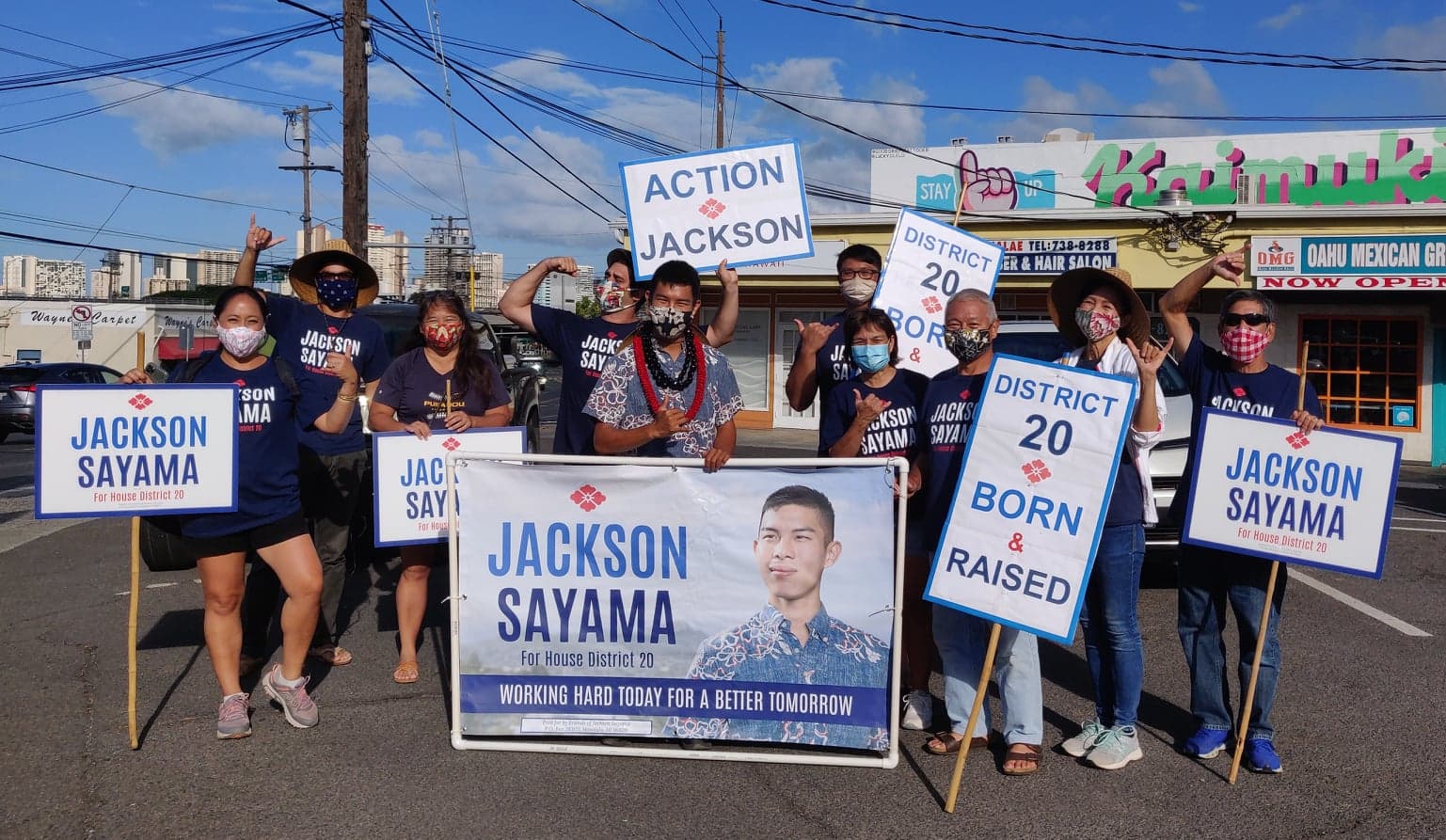 Sayama, center, sign waving with his team in Honolulu. 
Sayama credits his commitment to following his passions and taking advantage of unexpected opportunities to some of the lessons he learned at NYU Shanghai. As a freshman and sophomore, Sayama enrolled in business and finance courses  with an eye toward landing a "good job" after graduation. However, after studying away and earning leadership roles on campus, he discovered a passion for politics. He changed his major to Global China Studies with a focus on politics and international relations. "I regret spending my first two years taking classes I sincerely did not have any interest in. For current students, trust me when I say, take the courses you enjoy and your success will follow," he says. 
During his junior year in Washington D.C. as part of NYU's Global Leadership Scholarship, Sayama took classes at night and spent his days interning with Hawai'i Senator Brian Schatz. There, he met politicians, gave Hawai'i constituents tours of the office, and attended congressional briefings. "NYU Shanghai has always emphasized the importance of public service," says Dean of Students, David Pei. "We are so proud of seeing our alumni pursue opportunities that will make a difference in their communities." 
At NYU Shanghai, Sayama also found plenty of opportunities to practice leadership: he served as President of Collective Voice, NYU Shanghai's debate and discussion club, and senior year he was elected to the Student Government Association as the Director of Student Organization Committee. "We completely restructured the Student Organization Committee and its relationship with the clubs. Maintaining and communicating those changes with the 40+ clubs and their leadership taught me so much. Running my own team and managing hundreds of students and a large budget was invaluable for me in developing myself as a leader."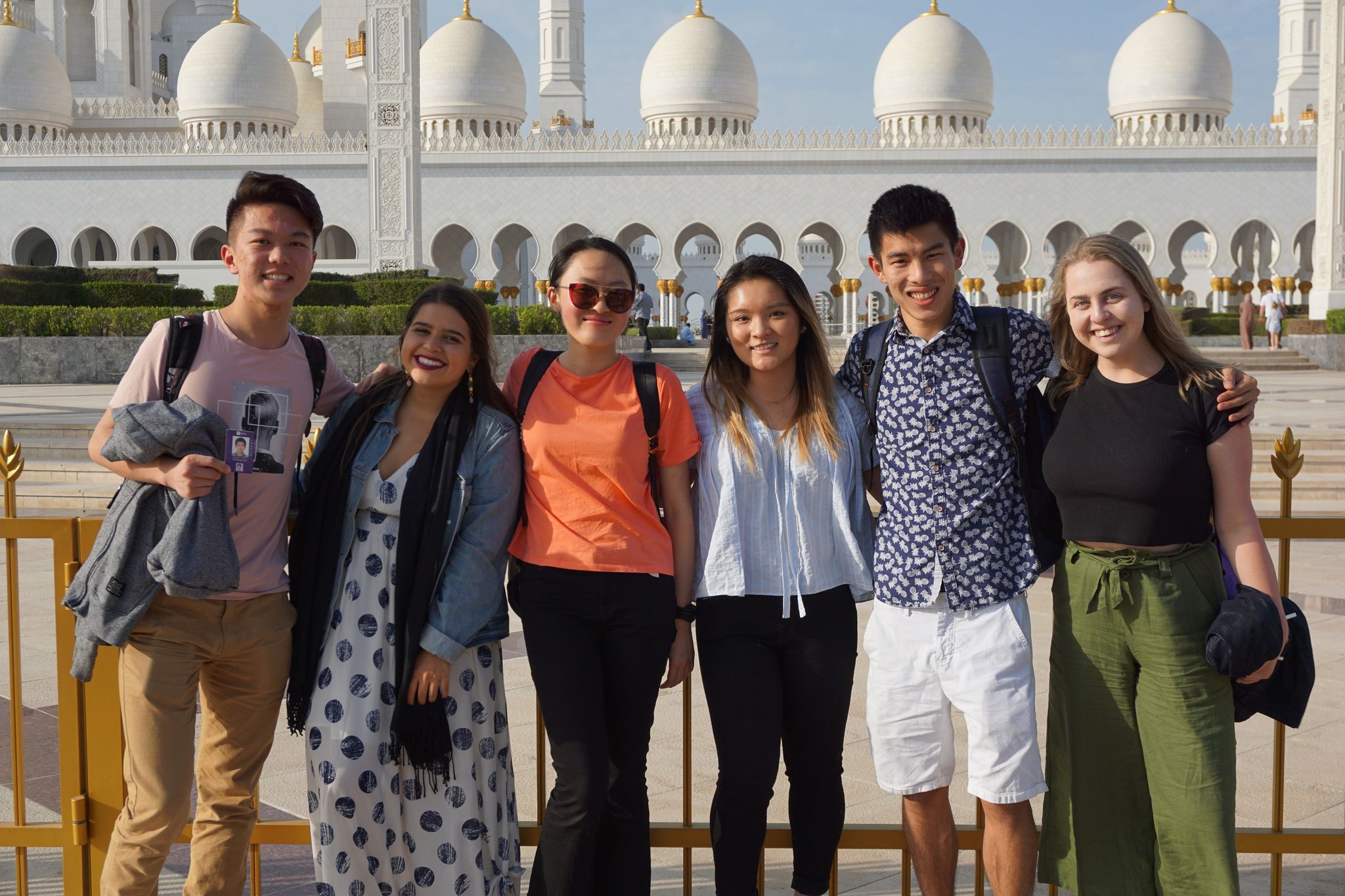 Sayama, second from the right, and the NYUSH Student Government delegation attending the Abu Dhabi leadership summit. 
Student Government Advisor, Patty Xu, remembers him as an exemplary leader. "Jackson is the best kind of student leader, one who really invests in the issues he is passionate about. He made lasting contributions to the club life development by wisely managing the budget and refining the club guidelines policies." 
Should Sayama win the seat in November, he knows that the upcoming legislative session won't be easy. Hawai'i is currently facing the effects from COVID-19, including a $2.3 billion tax revenue shortfall and other pressing issues such as the state's homelessness and affordable housing crisis. "For years I've been seeing my family, friends, even neighbors leaving Hawai'i because of the rising cost of living and not enough opportunities. That was really my foundation for running for office," he says. "In the end, I love Hawai'i. I love the people here, and I wanted to serve."
Current NYU Shanghai Student Government Association President, Taylah Bland '21, says she is proud of her friend, "Jackson is not only a natural born leader but he truly cares and believes in his cause. NYU Shanghai is lucky to have him as a role model for all students to look up to. It goes to show that his avid participation and unwavering determination to Student Government has followed him into his professional career - that is truly inspiring."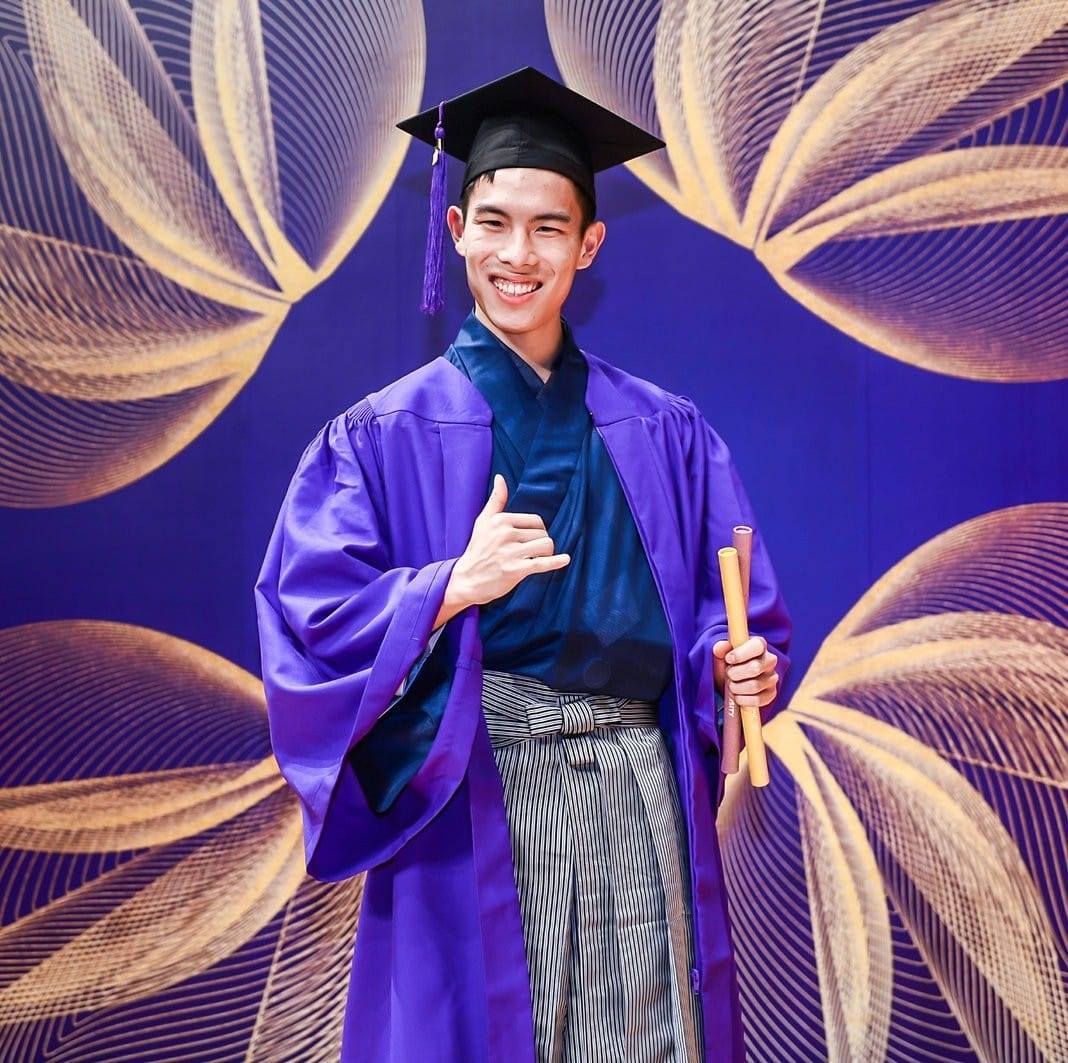 NYU Shanghai graduation in 2019
For students looking to make a difference, Sayama encourages everyone to get involved in their communities: "NYU Shanghai students are already go-getters. You've put yourselves out there to go to this really unprecedented university. Politics and running for office isn't the only way to make a difference. Find your foundation, something you're passionate about. If you can find that foundation for yourself, I think that will give you a lot more clarity and success in whatever endeavor you choose."