We may be spending Thanksgiving in a digital age, but at NYU Shanghai, hand-written notes have not gone out of style. Down in the cafeteria, you can leaf through a wall of thank-yous penned by community members who wish to recognize all of the supportive friends, faculty, and staff who collectively keep NYU Shanghai thriving. 
This year we're especially thankful for how our community -- despite many covid-related obstacles over the past two years -- has kept finding ways to stay connected in person and  across time zones.
Here's what some of our community members had to say when we asked them what they were most thankful for this year.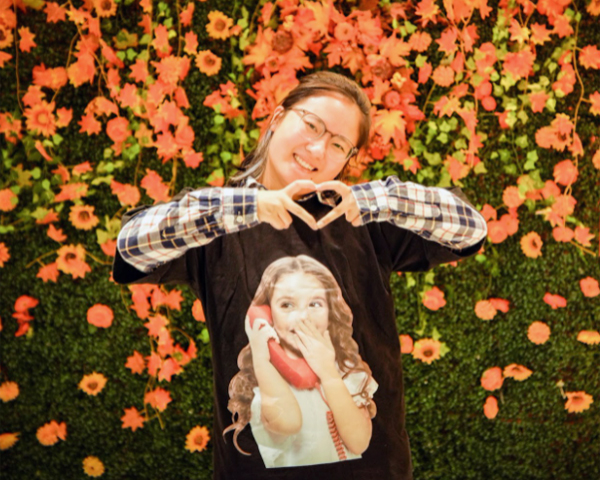 Xu Zihan '25 
"I'm so thankful to start my new journey here. Many thanks to my dad who supported me to explore infinite opportunities at NYU Shanghai and to embrace the world. I'm also grateful for the support of the NYU Shanghai family. Whenever I am struggling with GPS essays, I get the warmest encouragement and inspiration from the ARC fellows. When I am struggling with schoolwork, I don't feel bothered after having a conversation with my professors. Whenever I am wondering what to do, various departments at school host great events for students. Many thanks to everyone who has brightened my life. It is so nice to have such warm-hearted people around!"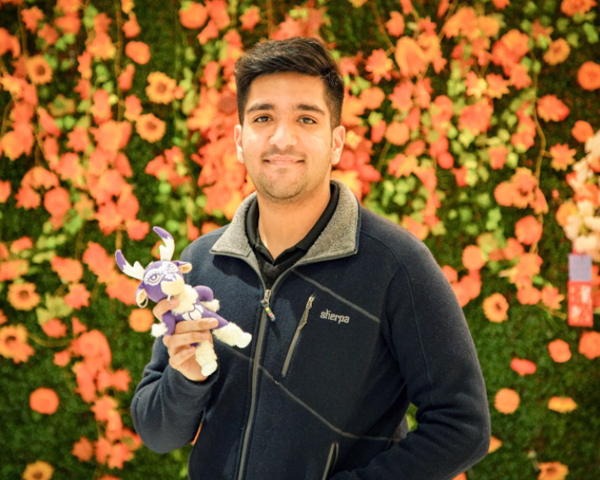 Shreesh Tripathi '24
"On my first ever Thanksgiving, I am grateful to be with my family away from home - professors and friends from class, friends at the Fitness Center, my lovely Elections Board team, and everyone that I've known through these months. My dearest best friends have been absolute gems, how amazing it is to have the both of you! I'm truly blessed!"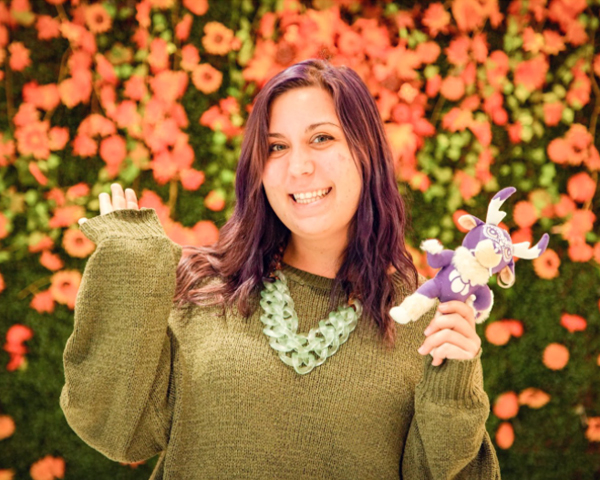 Hannah Frishberg, NYU Shanghai Development

"This year, I am so grateful for my many Shanghai communities -- the progressive Jewish community, the NYU Shanghai music community, my communities of friends and colleagues. For the past almost two years, these circles, and the individuals in them, have encouraged me to thrive in adversity, challenged me to make strides in my personal and professional goals, and comforted me when the inevitable homesickness for my family sets in. Because of their support, I have achieved so much this year despite the uncertainty that has surrounded our daily lives. I am especially grateful for all the members of my NYU Shanghai community who have been a continued positive presence and a pillar for these achievements!"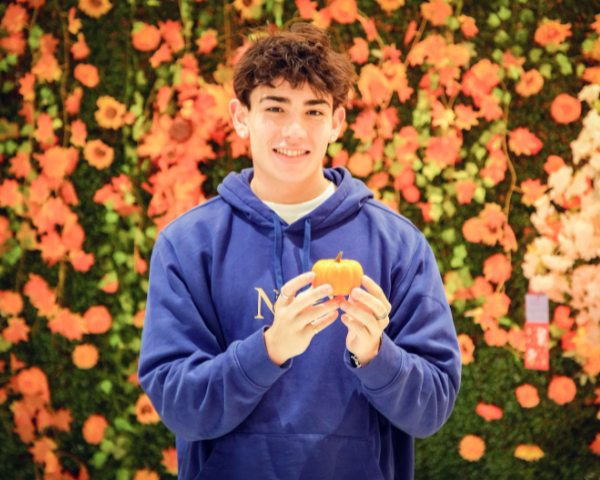 Sagar Risal '23
"I'm really thankful for my family, being healthy, my friends that I've made here, and just being able to spend my time in Shanghai."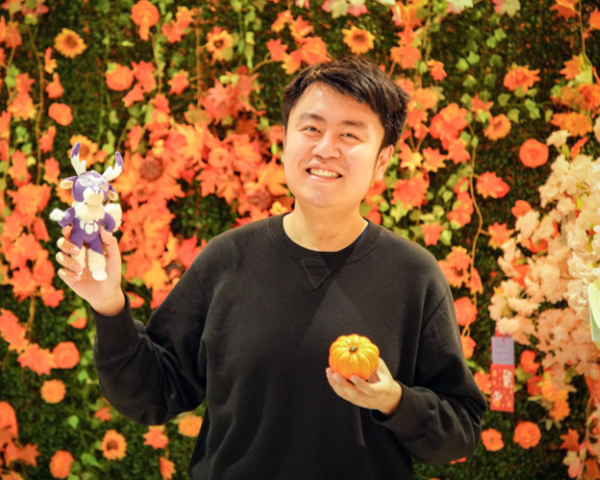 Kevin Zhao NYU CAS '22
"This year, I'm really thankful for NYU's Global Network, which enables me to attend college as usual while I'm staying in my home country. Being able to spend a year in the city of Shanghai that I had never had a chance to explore in-depth is such a reward for me."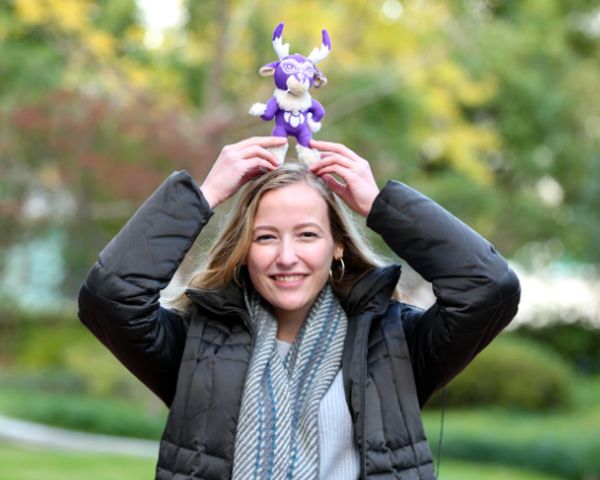 Mia Barkenaes '23

"This Thanksgiving, I'm thankful for my online and in-person professors! My online professors have made me feel connected to the NYU global community, and have allowed me to explore a range of classes offered outside Shanghai. I also appreciate in-person professors for welcoming me back to Shanghai this past year, and for always bringing energy, kindness, and inspiration to class. Happy Thanksgiving to our wonderful staff at NYU Shanghai!"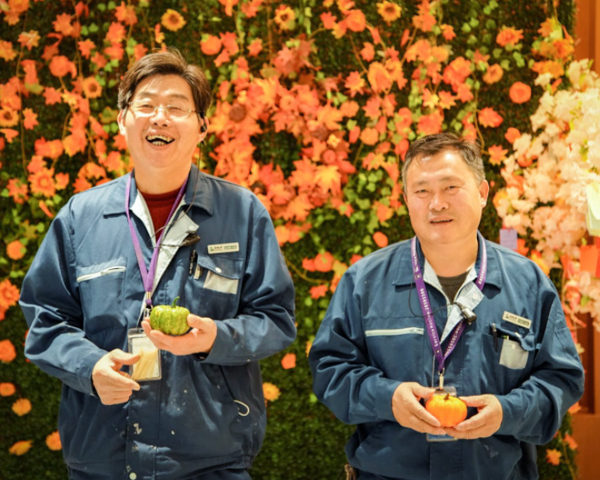 Zhang Weiyan and Yan Yongjun, Luijiazui Property Management
"We are grateful to NYU Shanghai for giving us the opportunity to work here!"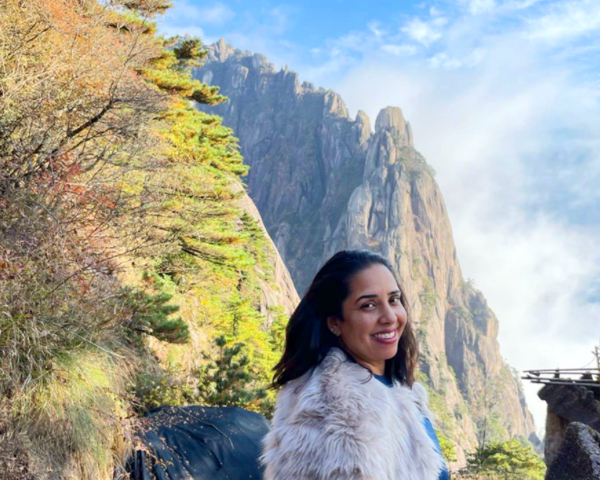 Nupur Goyal, Director, Residential Life & University Community Standards
"Despite some challenges and uncertainty, I am truly thankful for a wonderful 2021. Being in Shanghai all year offered a sense of safety, freedom, and community, and I made the most of it. It has been wonderful to see students back in the classroom, engaging in campus activities, and laughing together across campus. The upcoming year brings about many exciting new things such as the 10-year anniversary of NYU Shanghai and our move to the new campus. We eagerly look forward to the excitement of 2022. Here's wishing everyone a Happy Thanksgiving from across the miles. May your home be filled with laughter and happiness!"