A few weeks ago, students in Professor Heini Shi's course, Doing Business With China, found themselves holding class at a music and fitness studio on Shanghai's famous West Nanjing Road. While checking out the state-of-the art cycles, exercise studios and high tech stereo equipment,  they met with Space co-founder and NYU Stern alumnus, William Hsieh to learn firsthand some of the realities of owning, operating and building an enterprise in China.  
Opportunities to meet with real life practitioners such as Hsieh and to tour businesses of all sizes - from local startup accelerators to multinationals such as Coca Cola and DowDuPont - are a regular feature of the 4-credit undergraduate business course offered by Heini Shi, a professor of practice in management at NYU Shanghai.
"You get to go outside – not only out of the classroom but also out of your comfort zone in order to indulge, understand, and network – which is fundamental for conducting any type of business within or outside China," says Paula Dale '18, who currently works for JP Morgan in New York City.
A former officer at the World Bank and United Nations, Professor Shi brings a cross disciplinary approach, touching upon history, philosophy, economics, political economy, and sociology, to helping students understand China's business environment, and China's impact on the global economy.  
"To succeed in the business world requires a sensible understanding of global and national politics, economics and cultures," Shi says.
In addition to site visits and C-suite guest speakers from companies such as Maserati and Alfa Romeo, Silicon Valley Bank, New Development Bank, Ernst and Young, and United Family Healthcare, the class delves into actual case studies.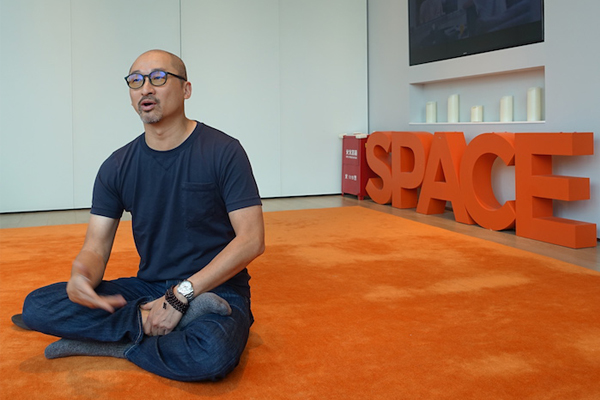 Space co-founder & GM, William Hsieh, who is an alumnus of NYU Stern and President of Stern Alumni Association in Shanghai.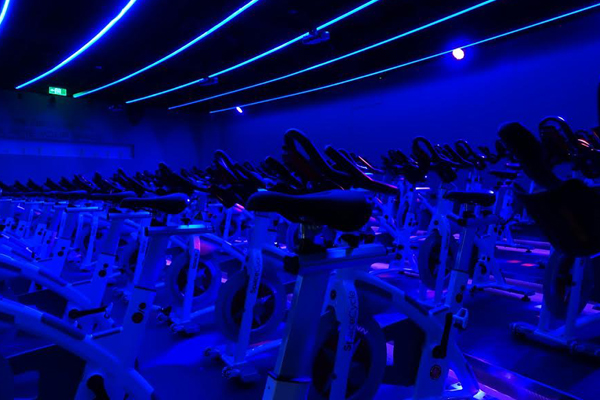 During the tour, students were able to check out several of Space's athletic rooms, especially their cycle room, where an instructor and DJ accompany  gym members during their session. Yes, there's also a DJ!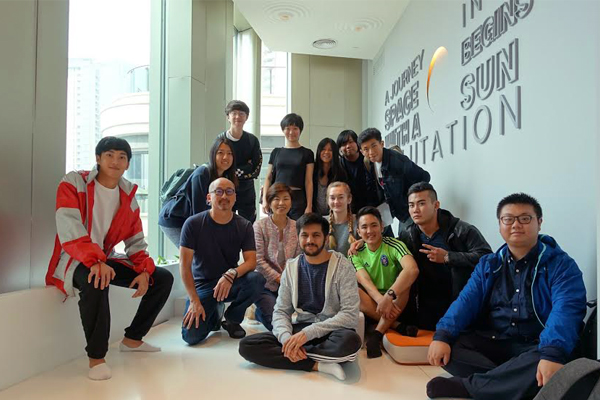 After the tour, Hsieh gave the class a 90-minute talk on Space's operations, business strategy, and how the company started out. He also fielded questions from eager students.

"The majority of the class, including local Chinese students, may start out with limited knowledge of how China's government and businesses function together, but analyzing how companies in China are run gives us a new awareness of procedures necessary to start and maintain a Chinese enterprise," says current student Seung Ick Chang '20. "And learning about Chinese customs and relationships with people will help us think and negotiate differently with Chinese counterparts while doing business with them."
Shi says the course is ideal for junior and senior students regardless of major, since the principles behind doing business in China can be useful beyond profit-making activities and help guide all activities that involve relationship-building. "All the students that come to NYU Shanghai have a relationship with China - Chinese national students were born here and international students chose to study here, so they benefit from this course no matter which major they are in," she says.
Anna Shevchenko '18, a former student who now works for Bank of America in London, agrees.  "Whether you are business-oriented or not, if you are looking for a deeper understanding of people and institutions in a country that will most likely be the largest economy at some point, this should be a must for anyone coming to China."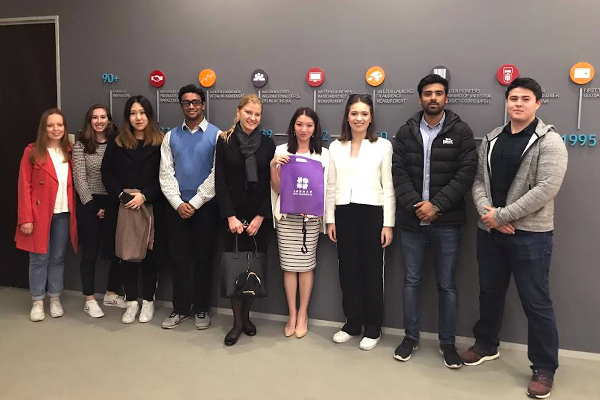 Class of 2018 at Nielsen, a leading global information & marketing consulting company
Class of 2017 with Mr Huang, Founder and President, Sweater Garment (HK) at Suzhou Industrial Park, where more than 1000 employees make sweaters for global luxury brands including Max Mara and Chanel, among many others.