Lunch Conversations Bring NYU Shanghai Community Together
Nov 15 2022
Last week, NYU Shanghai students and faculty had the chance to meet each other outside of the usual classroom setting. As part of the "Eat Chat Chill" series, a different group came together for lunch and casual conversation each day. Question prompts were available to spark discussion, but conversations extended to a wide array of topics: holiday traditions, dream travel destinations, excitement over the new Qiantan campus, favorite elective courses, and quarantine experiences, just to name a few.
The series aimed to build connections between members of the NYU Shanghai community who may not otherwise meet. Organized by Assistant Arts Professor of IMB Yanyue Yuan, Assistant Professor of Practice in IMB and Social Sciences Anna Hopper, and Assistant Arts Professor of IMA Rodolfo Cossovich, and supported by Dean of Arts and Science Maria Montoya, the event attracted 30 students and 16 faculty members.
Yuan, who chaired the Undergraduate Affairs Committee from 2019 to 2021, said the event developed from the committee's discussions on how to sustain community and multicultural learning outside of the classroom.
"Such events are crucial to the NYU Shanghai community," said Yuan. "Learning takes many forms, and these informal conversations over lunch can contribute to meaningful learning experiences as well."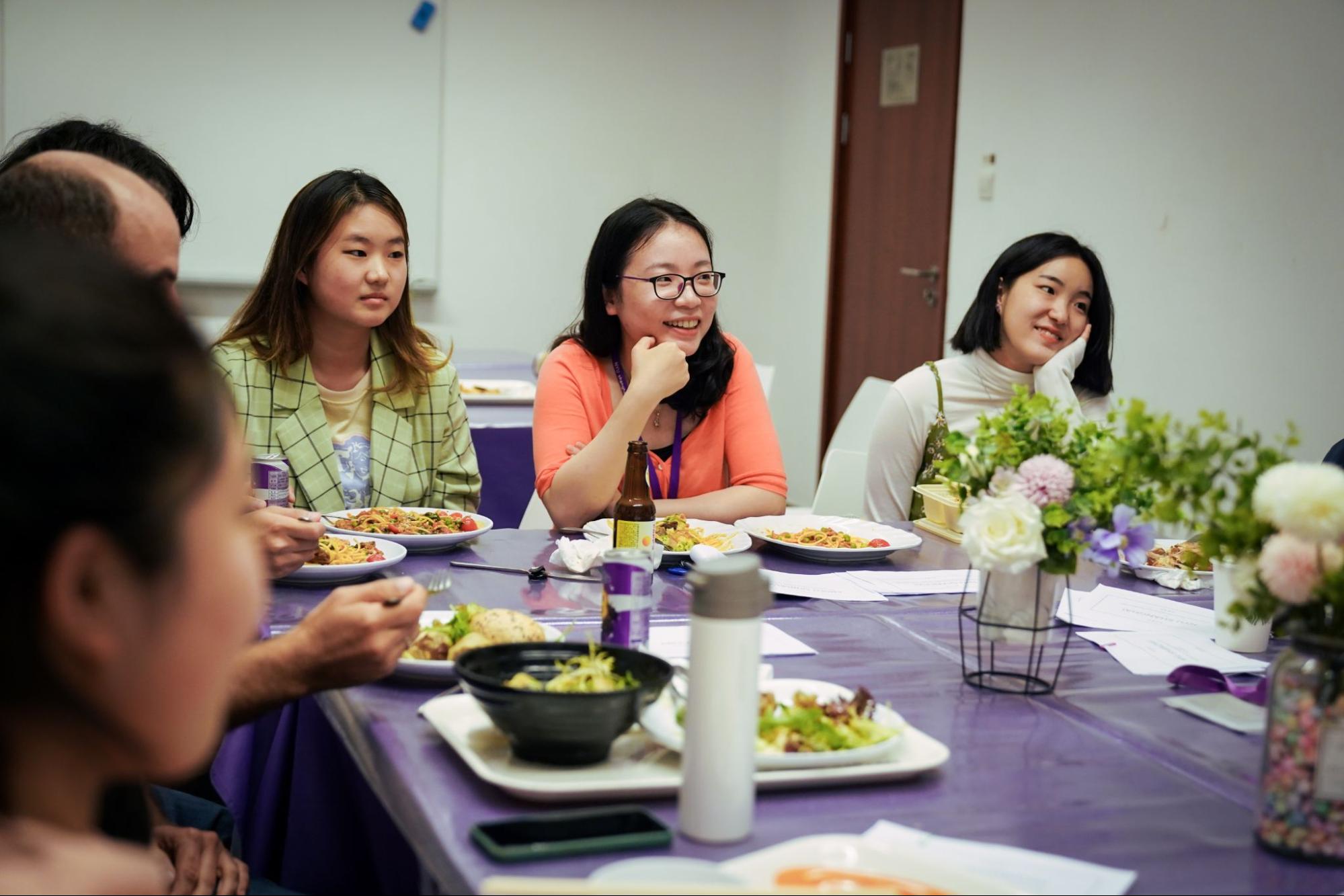 Yuan (middle) at Wednesday's lunch
Hoping to meet new students and professors, Angela Guo '25 attended the lunch on Monday. "I think that oftentimes, we get into the routine of only speaking to classmates and professors we already know, which leads us to miss a lot of intriguing conversations with new people," she said.
The opportunity to meet new members of the NYU Shanghai community also appealed to Mahrukh Shaikh '25, who attended Wednesday's lunch. The group brought together different parts of the community, with eight students of varying graduation years and majors — IMA, mathematics, and business among them — sitting at the table alongside three professors and one IMA fellow.
Shaikh said that diversity added value to the conversation. "I learnt a lot about the others that attended," she said. "We went into a detailed discussion about classes and interests from both the teacher and student point-of-view. It was really insightful to hear the other side of things."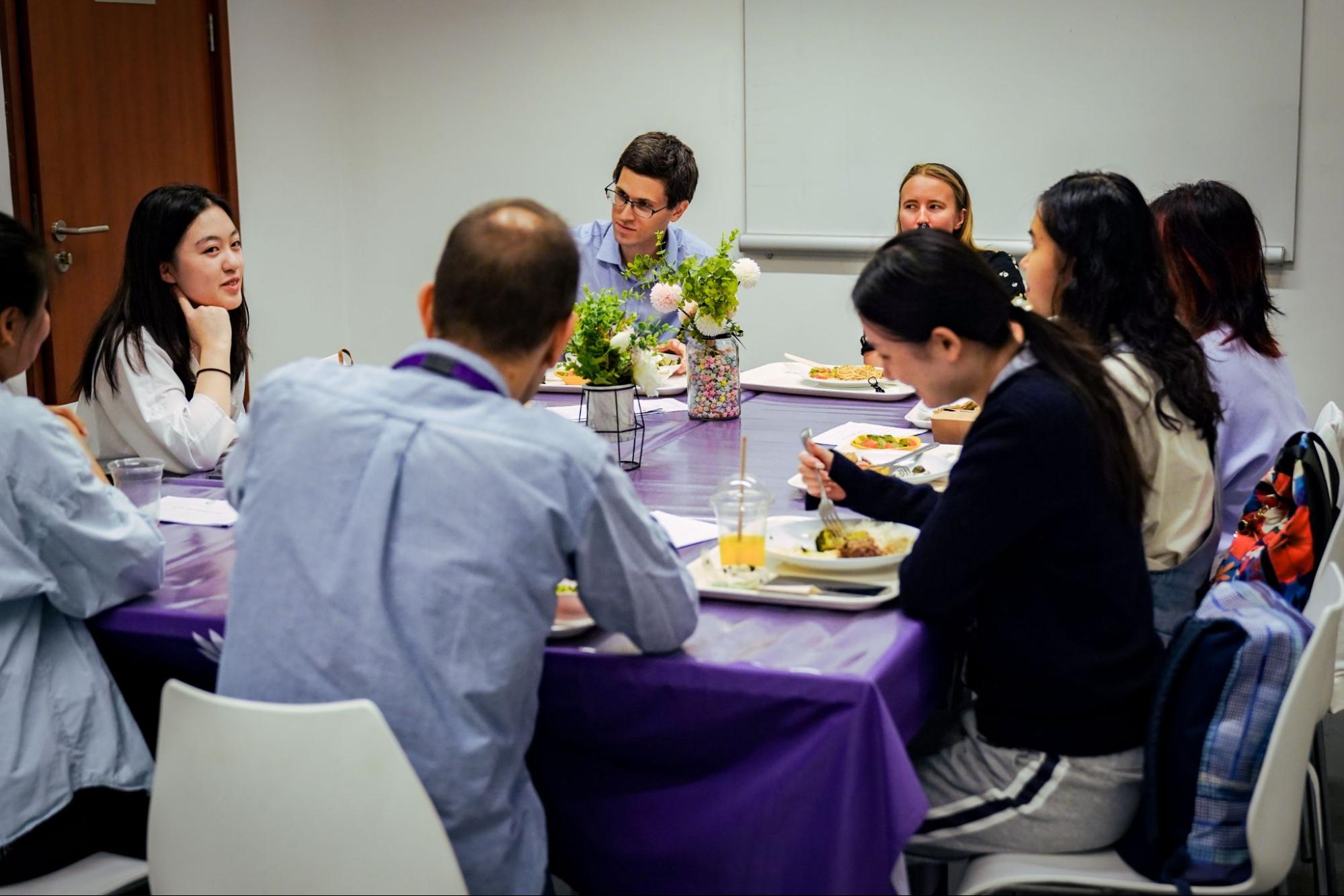 Students and faculty at lunch on Thursday
Professor of Practice in Computer Science Olivier Marin attended an "Eat Chat Chill" lunch on Tuesday. "I wish I had more of these opportunities," Marin said. "The courses I've been teaching are meant for junior- and senior-level students majoring in computer science, so the interactions I have with the rest of the student community feel pretty limited."
Clinical Instructor of IMA Ian Zhang Xingchen, who joined a lunch on Wednesday, said he also hoped to meet students across departments. "It was definitely a good chance to know what students really need to build successful academic lives," Zhang said.