Brian J. Hall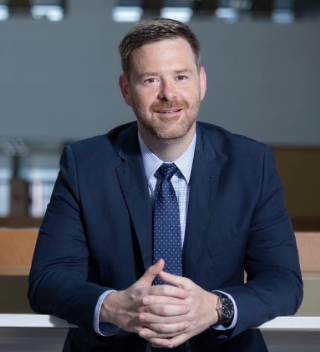 Professor of Global Public Health, NYU Shanghai; Associated Professor, School of Global Public Health, NYU
Brian Hall is a Professor of Global Public Health at NYU Shanghai and an Associated Professor at the School of Global Public Health, NYU. He joins NYU Shanghai from the University of Macau, where he directed the Global and Community Mental Health Research Group for nearly 7 years. Since 2014, Hall has been an associate faculty member in the Department of Health, Behavior and Society at the Johns Hopkins Bloomberg School of Public Health (JHBSPH).
Prof. Hall's research is broadly focused on the application of interdisciplinary approaches to address diverse population health challenges. He specialized in epidemiological methods and public health during a two-year NIMH T32 Fellowship in Psychiatric Epidemiology in the Department of Mental Health at the JHBSPH. In 2013 he moved full-time to China through a Fogarty Global Health Fellowship (UMJT Consortium), hosted by the University of North Carolina Institute of Global Health and Infectious Disease, JHBSPH, and the Sun Yat-sen University School of Public Health. In 2017 Hall was the inaugural Global Mental Health Fellow of the World Health Organization, and in 2019 he was elected as a Fellow of the American Psychological Association. That same year Hall was the recipient of a Presidential Fellowship for Foreign Talents from the Chinese Academy of Sciences in Beijing. Hall's dedication to global health mentoring was recognized by a Faculty Excellence in Advising Award, Center for Global Health, at the JHBSPH, also in 2019.
Hall has served as a consultant for the World Health Organization, UNICEF, UNAIDS, and collaborated with several community-based organizations to improve the health of various populations, including internal Chinese and international migrants, adolescents, caregivers, and older adults.
Follow this link to the Global and Community Mental Health Research group website: www.um-gmh.com
Select Publications
Gan, Y., Ma, J., Wu, J., Chen, Y., Zhu, H., & Hall, B. J. (in press). Immediate and delayed psychological effects of province-wide lockdown and personal quarantine during the COVID-19 outbreak in China. Psychological Medicine
Hall, B. J., Huang, L., Yi, G., Latkin, C. (in press). Fast Food Restaurant Density and Weight Status: A Spatial Analysis among Female Filipino Migrant Workers in Macao, (SAR), People's Republic of China. Social Science and Medicine
Liem, A., Wang, C., Wariyanti, Y., Laktin, C., & Hall, B. J. (2020). The neglected health of international migrant workers in the COVID-19 epidemic. Lancet Psychiatry, 7, 4:e20
Hall, B. J., Yang, X., Huang, L., Yi, Grace, Chan, E. W. W., Tucker, J. D., & Latkin, C. (2020). Barriers and facilitators of rapid HIV and syphilis testing uptake among Filipino transnational migrants in China. AIDS and Behavior, 24, 418-427
Sit, H.F., Ling, R., Lam, A.I.F., Chen, W., Latkin, C., & Hall, B. J. (2020). The cultural adaptation of Step-by-Step: An intervention to address depression among Chinese young adults. Frontiers in Psychiatry, 11, 650
Elhai, J.D., Yang, H., Jianwen, F., Bai, X., & Hall, B. J. (2020). Depression and anxiety symptoms are related to problematic smartphone use severity in Chinese young adults: Fear of missing out as a mediator. Addictive Behaviors, 101, 10596
Yi, G., Huang, L., Lam, A.I.F, Latkin, C., & Hall, B. J. (2019). Spatial and Sociodemographic Correlates of Gambling Participation and Pathological Problem Gambling Among Filipino Migrant Workers in Macao (SAR), People's Republic of China. Addictive Behaviors, 97, 49-55
Chen, W., Hall, B. J., Ling, L., & Renhazo, A.M.N. (2017). Pre-migration and post-migration factors associated with mental health in humanitarian migrants in Australia and the moderation effect of post-migration stressors: findings from the first wave of the BNLA cohort study, Lancet Psychiatry, 4, 3:218-229
Education
PhD, Clinical Psychology
Kent State University
Research Interests
Global Mental Health
Social and Psychiatric Epidemiology
Scalable (Digital) Interventions 
Adversity, Trauma, and Health
Migrant Health
Population Health
Culture and Health
HIV and Sexually Transmitted Infections
Technology Misuse and Behavioral Addiction